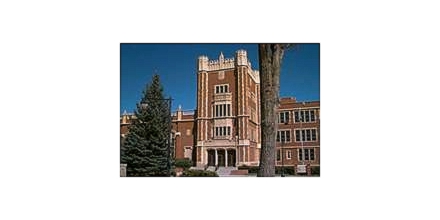 This photo can be changed by your Class Administrator.


This site is operated and funded by members of our class.
Class Administrator: Jeff Parsons
Page Hits: 41,691


50 Year Reunion Announcement!
---
Ice Breaker and Dance
Friday, July 26, 2019 - 5:30 pm
TATE PUMPHOUSE - 1775 West First Street, West of the Poplar Street Bridge, on the North side of the Platte River.
$20.00 per person - Catered by Wyoming Ale Works - Enjoy Hors d' oeuvres and cash bar
Look Who's Coming!
---
Morning Walk along the Platte River Parkway
Saturday, July 27, 2019 - 9:00 am
Meet at Three Crowns Golf Club - 1601 King Blvd.
Look Who's Coming!
---
NCHS - Tour of our Alma Mater
Saturday, July 27, 2019 - 11:00 am
Meet at the flag pole in front of the school - 930 S. Elm St. (about 1 hour)
Look Who's Coming!
---
St. Anthony's Tri-Parish School Tour
Saturday, July 27, 2019 - 1:00 pm
1145 West 20th Street
Look Who's Coming!
---
Dinner & Memory Lane
Saturday, July 27, 2019 - 6:00 pm
TRUE COMMONS BUILDING - 455 North Poplar Street
$27 per person - Catered by Silver Fox Restaurant (formerly Armors) - Buffet Style serving the best Beef Brisket with BBQ Sauce in town, also a Grilled Chicken Entree and Cash Bar
Look Who's Coming!
---
Mountain Air Breakfast
Sunday, July 28, 2019 - 9:00 am
CASPER MOUNTAIN TRAIL CENTER - 5.4 miles south of Wyoming Blvd. on Casper Mountain Rd.
$15.00 per person - Catered by Essence of Life Food Truck
Look Who's Coming!
---
50 Year Reunion Announcement!
---
In case you are on the fence about attending this reunion, consider this quote from my favorite Japanese girlfriend:

ichi-go ichi-e "Each meeting is but once in a lifetime"
---
Girl Scout Jamboree
- 2:00 pm
Girl Scout Clubhouse?
No fee
Girl Scout Troop 79 Dinner and Breakfast
Pam Bowen and Colleen Cabot have organized a gathering for members of Girl Scout Troop 79. If you haven't heard from us, please write [email protected] and let us know your email and phone contact info. We'ld love to have you join us for a dinner Sunday afternoon and a Monday morning breakfast. We've located 16 scouts, including our leaders Petey Straub and Ina Hubbel!


Event Contact: Colleen Cabot
---
Kelly Walsh Invitation
See Class Page for details, costs apply if you choose to have food and fellowship. No cost for stopping by to say hello!
Please feel free to join the NCHS Class of 69 at any or all of our events! To register, you may contact Debbie Huber at 267-5008 or email at [email protected]
Event Contact: Debbie Huber
Make Checks Payable To: NCHS Class of 69 Reunion

---
Registration Details - Home page - classreport.org
HOTELS OFFERING SPECIAL RATES:
RAMKOTA HOTEL AND CONFERENCE CENTER
NCHS Class of 1969 rate of $97/night, July 26 & 27 (subject to applicable taxes), 800 N. Poplar, Reservations may be made by calling the hotel directly at 307-266-6000 DEADLINE - reservations must be received by JULY 12, 2019
HILTON GARDEN INN
NCHS Class of 1969 rate of $99/single & $109/double , July 26 & 27 (subject to applicable taxes), 1150 N. Poplar Street, Reservations may be made by calling the hotel directly at 307-266-1300 DEADLINE - reservations must be received by July 12, 2019

Update your profile and add a current photo at classreport.org

Catch up with your classmates - read their profiles

View linked documents below. Fill-out and mail in your reservation form and fees by JULY 22nd. (meal count is due to caterers)*

*We don't want anyone to miss out so if you overlook sending in your form/payment and are planning to attend, please call or email us so we can add you to the meal count. We can collect payments at the events although; the preferred payment plan is to receive payment in advance of the event. Happy Trails!!


Event Contact: Jeffrey C Parsons (907-350-1376), Melanie True (307-266-0440) and Debbie Huber (307-267-5008)
Make Checks Payable To: Class of 69 Reunion
Mail Payment To: Debbie Huber, 3420 So. Coffman Ave., Casper WY 82604
---
Class News

6/26/2019
Register online "Look Who's Coming"
If you register online where it says "Look Who's Coming" and pay later, we will, at least, have a reasonable count for meals DUE by July 22. If at all possible, try to pay before the event. . . . Continued

5/20/2019
Stay tuned for updates! July 26-28, 2019
Guess "who's coming"? Click on the "who's coming" link even if you haven't formally registered or paid yet! Information available HERE at classreport.org, NCHS Class of 69 Facebook, Casper . . . Continued

1/25/2019
50th Class Reunion
NCHS Class of 1969 will celebrate their 50th Class Reunion this summer! Save the dates for a great opportunity to get-together on July 26-28, 2019! There will be three events: icebreaker o . . . Continued


Missing Class of 1969
Arrington, Steven
Asbridge, Susan
Benton, Gayle
Bishop, Ronald
Bourbon, Sydney
Bright, Darlene
Brooke, Paul
Brown, Denise
Brown, Perry
Caldon, Cynthia
Calkins, Michael
Carlson, Beverly
Casteel, Steven
Charbonneau, Vicki
Cisneros, Arlene
Clark, Earlene
Clemens, Chris
Codenys , Cynthia
Cole, Debbie
Conely, Lorine
Corson, Donna
Decker, Pat
Dennis, Shelly
Dozier, Earlene
Drinkwater, Dean
Elliot, Jerry
Elston, Karen
Erickson, Andrew
Evans, Richard
Eye, Jim
Farris, Susan
Findley, Sherry
Franklin, Douglas
Fritz, Linda
Fuson, Mike
Galbreath, Karen
Gallagher, Suzanne [Larsen]
Gardner, Chris
Gardner, Richard
Gerhart, Joseph
Gilman, Darlene
Glover, David
Gonzales, Agnes [Oldaker]
Gray, Chris
Grunewald, Irene
Haass, Patty
Haines, Larry
Hanke, Charlotte
Hanson, Connie
Hardman, Charlotte
Hardman, Darlene
Harris, Charles
Haygood, Carol
Hazleton, Minda
Hemminger, Daniel
Henrie, David
Hill, Gail
Hiller, Paul
Hinkel, Kathleen
Holmes, Jan
Irvine, Pax
Langaas, Deborah
Larsen, Sandra
Lau, Katherine
Lebeda, Susan
Lensch, Leslie
Lewallen, Naomi
Lewis, Ellen
Lex, Michael
Loomer, Jim
Loose, Gary
Mapp, Gerthleen
Markland, Nadine
Martin, Mary Dell
Maxwell, Linda
McAteer, Patricia
McCaslin, June
McCoy, Dave
McNamar, Donna
Meyer, Carla
Middaugh, Bob
Moore, Kathy
Moore, Richard
Muhlbach, Roxanne
Murphy, Rebecca
Newman, Randy
Niegisch, Petra
Orth, Richard
Oskolkoff, Carol
Patrick, Ron
Patterson, Debra
Patterson, Doug
Pearson, Martin
Phillips, Jonathon
Pike, Debby
Podhaski, Julie
Powell, Allen
Power, Patricia
Price, Jim
Rhoades, Wayne
Rogers, Mike
Romero, Joanne
Rossin, Linda
Schmidt, Debbie
Schnitzer, Stephanie
Schnorf, Glenda
Settell, Ronald
Shankland, Leslie
Smith, Vicki
Sonesen, Kennylee
Stevens, Clinton
Stewart, Gary
Stovall, Sherrill
Taylor, Debbie
Taylor, Delma
Thulin, Ann
Tilghman, Carol
Tinker, Mike
Tolley, Gwynda
Trople, Jackie
Turner, Faye
Tweed, Greg
Untermayer, Mike
Van DeVenter, Kathy
Van Patten, Dave
Van Winkle, Diane
Veach, Karen
Vigil, Dale
Vigil, Steve
Vondra, Ginger
Waldron, Nikki
Walker, James
Walthall, David
Weisgerber, Gary
Weiss, Sandra
Westbrook, Wanda
White, Marion
White, Sara
Whitehorn, Lenna
Wicker, Linda
Williams, Gregory
Williamson, Neil
Winn, Laura
Witt, Perry
Wolfe, Phyllis
Wright, Carolyn

Today's Featured Biography
After completing one year at Casper Jr. College I returned to Southern California with my family.

I received a BS Management degree from Woodbury University in Burbank CA in 1974.
The best thing I got out of college was my wonderful friend and wife Joan. We were married in 1976, lasted 42 years already!

We have two wonderful children. Kim completed undergrad degree at Univ of LaVerne and Master in Social Work from San Diego State. She is currently working for Mental Health Centers of Denver. Brian completed undergrad degree at Arizona State University and a Master in Education at Univ of Phoenix. (Boy did they get their smarts from their mom!) Brian is the Director of Recruiting for Arizona Autism in Phoenix AZ.

I had worked in the financial services industry for 25 years. Branch & District Manager for Household Finance for 13 years and Sr. VP for Fremont Investment & Loan for 12 years. Both companies I worked for are closed down now--not my fault. I went for the semi-retirement in 1998. I got my Real Estate Broker license and had my own real estate business in San Dimas CA. I did property management for HOA's, apartments and single family homes. Loved the work. I sold the business in 2016, after beating cancer, and retired.

Joan was a full time teacher after being a substitute for all the years the kids were in school.

2018 was the best of years and the worst of years. My son, Brian, had our first grandchild, Blake, in January. My wife, Joan was diagnosed with colon cancer in March and passed away in September. My daughter, Kim, got engaged in April. Knowing her mom's condition, they put together a wedding for November in hopes that Joan would be able to attend. Unfortunately, that did not happen. However Joan always dreamed of buying her daughter her wedding dress. Luckily Kim found her dress and her mom was able to be with her and buy it for her. The wedding was in November.

I enjoy cooking (Food Network junkie). I am a 20 year Anaheim Ducks hockey fan. Love the Angles. My son and I share a great passion for Arizona State University football. I did travel to Phoenix for every game. Go Devils! Joan and I retired in Sun City AZ in June 2017. Retirement did not go as we planned.

My son, Brian, married in 2016. He and his wife Cindy live in Glendale AZ.

Our daughter, Kim, lives in Denver CO and is now married to a wonderful man, Dylon.

Life has been good to me, I am now cancer free for 2 years. I am a very lucky man to have met and married Joan. My kids are the best too! Joan was my college sweetheart and I knew her for 45 years, married 43 years. I miss her more than I could ever express.


Classreport.org provides free Class Websites for every graduating class of every high school with free access for all.
We are one of the premier social networking sites dating back to 2003. We are a small, family-owned business and yet freely host over a million class websites. Our Story
Classreport holds a special place in the hearts of our users: Bravos.
Class Support Status

Our Class Site is Fully Funded!
Additional contributions are welcome and will be used to provide support for the larger Classreport community.
CLICK HERE TO LEARN MORE
Class Directory

Where in the world are you? Stats
Recent Profile Updates
| | |
| --- | --- |
| | Jul 15 |
| | Jul 15 |
| | Jul 15 |
| | Jul 15 |
| | Jul 15 |
| | Jul 14 |
| | Jul 14 |
| | Jul 13 |
Class Poll
There is no Active Poll
at this time.
Recent Reviews
There are no reviews on file
at this time.
This area is for comments on
books, movies, music,
restaurants, etc.
Visit Other Classes
The Office
(Admin use only)
If you have any questions or comments regarding this website, please contact:

Class Administrator
Jeff Parsons

NCHS Site Coordinator
Butch Dowler
Class of 1960

Would you like a sneak peek at a
non-functioning view of The Office?

This class reunion website is a complementary addition to your existing alumni resources.
It is a product of Classreport, Inc. and may not be affiliated with Natrona County High School or its alumni association.

Does your High School Class have a full-featured Alumni Website? Start One Now!
(Or start one for your Mother, Father, Sister, Brother, Spouse, Son, Daughter, Friend . . .)



"Just discovered your product today while trying to locate classmates ahead of our 50th reunion in 2020. The fact that you did this in a noncommercial manner in a world where everything has a price tag deserves recognition and respect, in my view. Thank you and good luck in all your endeavors." 5/5/2018


"THANKYOU so much for handling this for us! We are so appreciative! It looks GREAT!" 5/2/2018


"Thank YOU for helping us get the word out! I've posted a link to the website on our FB group page and vigorously encouraged other classmates to contribute" 4/27/2018


"Your site is amazing. Kudos to you and your staff. You have benefitted so many high school alumni in organizing their class reunions." 10/4/2017


"Thanks to classreport.org our class website played a huge part in the success of our Reunion. We greatly appreciate your wonderful support." 10/3/2017


"Thanks for all your hard work and ingenious spirit." 9/25/2017


"Thanks guys, you are Good!!" 9/23/2017


"I love your service and will continue to support you." 9/14/2017


"We have been using the website for more than 10 years now. It's still the best website out there for classmates to meet, collect their info and advertise their reunions. Thanks for inventing it all!" 9/11/2017


"Thank you for your assistance. It was very helpful. Looks good!" 9/5/2017



More bravos at: www.classreport.org/bravos




16th Anniversary!
There are no fees required for participation on this site.
Please support this site with your voluntary contributions.
We cannot provide this service without your support. Thank You!
Please read Our Story
ClassTraQ 11.003 Software Copyright � 2003 - 2017 Classreport, Inc. All Rights Reserved e1 amsc: 1