Please Support Our Class Website in 2020. Can you chip in today?
All contributions will be DOUBLED through July 31!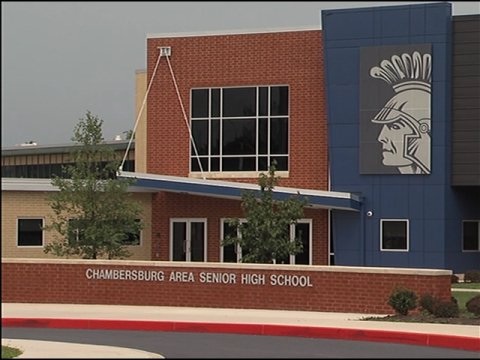 This site is operated and funded by members of our class.
Class Administrator: Monica Sabo Kelso
Page Hits: 77,908


Class News

10/29/2014
25 YEAR REUNION!!!!
We MISSED YOU if you were not there!!!! Check out the weekend photos, update your contact info and whatever you do, DON'T miss the next one!!! Keep in touch!! . . . Continued

7/12/2008
WEBSITE CONTRIBUTIONS: We NEED You!!
To those who have financially contributed to this webite, THANK YOU!!! With (FREE) CLASSREPORTS, Tim & Barbara Davis have provided such a fabulous (Did we say, FREE?) forum for classmates t . . . Continued


Our Class Message Board
Your participation is requested!
We would like to hear from you. Post your messages here.

ADD NEW VIEW ALL

Indicates an included photo
Today's Featured Biography
The Serious Stuff:
We're major advocates of Megan's Law, Jessica's Law and urging Congress to fund the newly passed Adam Walsh Child Protection Act (July 27th). Remember: just because they are passed, does not guarantee funding for/by all states to keep them enacted by the courts/law enforcement. Write your congressperson, today. See Biz link, above to locate your Congress Person in your district...Hell, right all of them in your state! Terrorism exists, right here on our own soil, everyday. There are over 100K unregistered offenders walking around the US, as free men/women (there are now, 600K Offenders in the US. Long gone are the days that we remember: walking, biking through our neighborhoods, being dropped off at the mall or local soda shop - unaccompanied by parents. Force Congress to earn their pay and your vote. Write to them, today. Arm yourselves with knowledge -Protect our children, sisters, brothers, wives and mothers. Think we're overreacting???
Not only can you locate fellow CASHS Alumni (older & younger) on the following Registered Offender site: http://www.pameganslaw.state.pa.us/
- Most importantly: There were fellow classmates who were victims, who confided in me over the years of their unspeakable abuse at the hands of relatives, neighbors and step-relatives and yes, even fellow classmates!
One was a victim right after graduation to a horrific crime in Franklin Cty; however, although, the accused had priors, the result was a hung jury. DNA evidence was finally admissable in PA courts, a year, later. The trama was too much for the victim, our dear classmate remains a broken spirit who's life has since been irrepairable and has foregone the opportunity to reopen the case with the new evidence, which could very well be a slam dunk with all the evidence.
Another older Alum had to leave the state due to his abduction and attack by a local attorney and all the information was made public. Each new law passed and enforced helps to protect these victims and prevents more crimes.
Whew! Okay, now,
The Fun Stuff: Before Zoe: We believed that success meant to pursue the big house in the right neighborhood and relentlessly pour blood, sweat and tears into our careers. One day, we awoke to realize that we were the oldest 30-somethings, we knew.

With Zoe: We realize that all we want is the beautiful life that she has shown to us. We enjoy every moment to the fullest. She surely is the love of our lives. Computer Programmer Guru, Dad is her tennis coach and Math and Science Mentor. I add the other elements: work-out partner, Language Arts tutoring, drum lessons, acting classes, and on the weekends, maintain "The house where all her friends want to hang out". (Little do they realize that it's the best way to keep an eye on them).

Life Lesson: Good things really do come to those who wait.
Yes, even my beloved Colts finally pulled off a Superbowl after 36-years!




Family News Summary
Enter your Family News Item choosing from our pre-defined categories:
Anniversary, Award, Birth, Death, Diagnosis, Engagement, Graduation, Lottery, Retirement, Vacation, Wedding, Other.
Death
Shirley Lehman, mother of Lisa Lehman Harper, pass
Posted by: Lisa Lehman

4/15/2013

Death
Margaret (Peg) McDonnell Weeks, age 86, of Chamber
Posted by: Trina Myers Brookens

6/20/2010

Death
Rhine, Michael Michael Joseph Rhine, so
Posted by: Monica Sabo Kelso

9/22/2009

Wedding
Congratulations to fellow classmates, Jim Cordell
Posted by: Monica Sabo Kelso

8/17/2008

Death
Dearest condolences to John Andrews who's mother N
Posted by: Monica Sabo Kelso

7/12/2008

Death
Deepest heartfelt sympathies to Chris Shaffer who
Posted by: Stephanie West

6/27/2008

Death
Heartfelt sympathy to Don Bailey whose father, Don
Posted by: Monica Sabo Kelso

4/14/2008
Calendar
There are no Calendar items on file
at this time.

Classreport.org provides free Class Websites for every graduating class of every high school with free access for all.
We are one of the premier social networking sites dating back to 2003. We are a small, family-owned business and yet freely host over a million class websites. Our Story
Classreport holds a special place in the hearts of our users: Bravos.
Class Support Status

OUR CLASS SITE IS FUNDED THROUGH
June 2020
---
This site is funded by our
Voluntary Contributions

Click Here to Chip In


Class Directory

Where in the world are you? Stats
Recent Profile Updates
| | |
| --- | --- |
| | Apr 28 |
| | Apr 10 |
| | Feb 4 |
| | Dec 9 |
| | Nov 3 |
| | Oct 1 |
| | Sep 19 |
| | Jan 18 |
Class Poll
There is no Active Poll
at this time.
Recent Reviews
There are no reviews on file
at this time.
This area is for comments on
books, movies, music,
restaurants, etc.
Visit Other Classes
The Office
(Admin use only)
If you have any questions or comments regarding this website, please contact:

Class Administrator
Monica Sabo Kelso

CASHS Site Coordinator
Roger Sweeney
Class of 1968

Would you like a sneak peek at a
non-functioning view of The Office?

This class reunion website is a complementary addition to your existing alumni resources.
It is a product of Classreport, Inc. and may not be affiliated with Chambersburg Area Senior High School or its alumni association.

Does your High School Class have a full-featured Alumni Website? Start One Now!
(Or start one for your Mother, Father, Sister, Brother, Spouse, Son, Daughter, Friend . . .)



"Just discovered your product today while trying to locate classmates ahead of our 50th reunion in 2020. The fact that you did this in a noncommercial manner in a world where everything has a price tag deserves recognition and respect, in my view. Thank you and good luck in all your endeavors." 5/5/2018


"THANKYOU so much for handling this for us! We are so appreciative! It looks GREAT!" 5/2/2018


"Thank YOU for helping us get the word out! I've posted a link to the website on our FB group page and vigorously encouraged other classmates to contribute" 4/27/2018


"Your site is amazing. Kudos to you and your staff. You have benefitted so many high school alumni in organizing their class reunions." 10/4/2017


"Thanks to classreport.org our class website played a huge part in the success of our Reunion. We greatly appreciate your wonderful support." 10/3/2017


"Thanks for all your hard work and ingenious spirit." 9/25/2017


"Thanks guys, you are Good!!" 9/23/2017


"I love your service and will continue to support you." 9/14/2017


"We have been using the website for more than 10 years now. It's still the best website out there for classmates to meet, collect their info and advertise their reunions. Thanks for inventing it all!" 9/11/2017


"Thank you for your assistance. It was very helpful. Looks good!" 9/5/2017



More bravos at: www.classreport.org/bravos




17th Anniversary!
There are no fees required for participation on this site.
Please support this site with your voluntary contributions.
We cannot provide this service without your support. Thank You!
Please read Our Story
ClassTraQ 11.003 Software Copyright � 2003 - 2017 Classreport, Inc. All Rights Reserved e0 amsc: 1