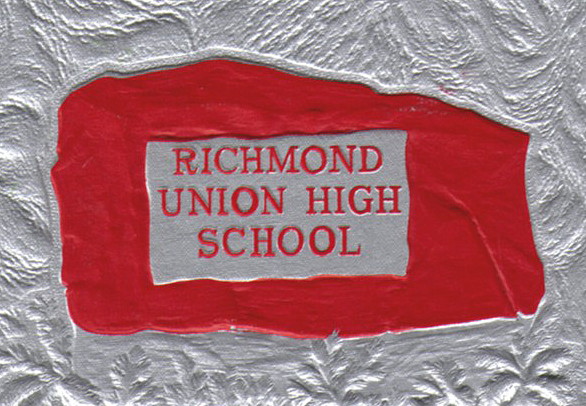 65ers Luncheon at Richmond Country Club 9-19-18


This site is operated and funded by members of our class.
Class Administrator: Janie Smith Hug
Page Hits: 152,488


Event Announcement!
---
Year End Gathering SAVE THIS DATE
Saturday, December 1, 2018 - 11:00 am
Skates on the Bay, 100 Seawall Drive, Berkeley, CA 94710
$55.00 per person
Year End Gathering RUHS Class of 1965
When: Saturday, December 1, 2018
Where: Skates on the Bay, 100 Seawall Drive, Berkeley, CA
Time: 11:00 am until 2:30 pm
Cost: $55.00 per person
Dress Code: "Country Club" attire – denim or jean material is not permitted

Catherine Captain Van Hook and Sharon McKinney Balinton are the hosts of this get together.

We need a minimum of 30 people to attend and our maximum capacity is 75.

Questions please call Catherine at 707-319-6144 or email her at [email protected] or call Sharon at 510-289-3538 or email her at [email protected]
Event Contact: Catherine Van Hook and Sharon Balinton
Make Checks Payable To: Catherine Van Hook
Mail Payment To: Catherine Van Hook, 117 Leeward Court, Vallejo, CA 94591
---
Class News

11/7/2018
Reservation Form Year End Celebration 2018
STILL ACCEPTING RESERVATIONS TILL SATURDAY, NOVEMBER 10, 2018! PLEASE EMAIL OR CALL CATHERINE OR SHARON IF YOU ARE INTERESTED IN ATTENDING. Year End Gathering RUHS Class of 1965 When: . . . Continued

5/31/2018
MISSING Classmates 5-31-2018
Barbara ADAMS, Georgia AILEY, Miriam ANDERSON John BARROWS, John "Richard" BECKER, Lizabeth BLANCO, Ginette BLAU, Bonita BROWN, Mary BRUCE, Barbara BRYAN, Carol BRYAN Larry Steve CARVER, . . . Continued

12/28/2016
Classmate Current Pictures
EMAIL Suggestions/Photos Would love to have some recent pictures of our classmates...time to spruce up our Profiles. Please send your NOW/THEN pictures, suggestions for the site, whereabout . . . Continued


Our Class Message Board
Your participation is requested!
We would like to hear from you. Post your messages here.

ADD NEW VIEW ALL

Indicates an included photo
| | |
| --- | --- |
| DEC 1, 2018 Event | ¤¿¤ Janie Smith |
| STILL ROOM FOR RESERVATIONS....PLEASE CA | Wed 11/7/2018 4:31 PM |
| 2018 UNTOUCHABLES DANCE | ¤¿¤ Janie Smith |
| Reservation Form. 2018 Untouchables Ben | Wed 9/19/2018 10:36 AM |
| Visitors.... | ¤¿¤ Janie Smith |
| After you sign in please post a message. | Mon 6/4/2018 9:53 AM |
| Message | Charles (Jim) Jameson |
| If anyone from our class has planned a c | Sat 4/7/2018 3:24 PM |
| Celebration of Life... | Janie Smith |
| Memorial for David Faria will be held on | Tue 4/3/2018 10:26 PM |
| Message | ® |
| Joe McNeil....Wishing you a very Happy B | Sun 3/25/2018 12:33 PM |
| Cancer | Grandpa |
| Sorry to hear of the 65's who are fighti | Sun 12/31/2017 8:57 PM |
| Irving Morales | Raymond Gagnon |
| Keep fighting, thinking of you. | Fri 11/17/2017 12:20 PM |
| Irv Morales | ¤¿¤ Janie Smith |
| You are in my thoughts and prayers. The | Thu 11/9/2017 9:28 AM |
| Cancer Patient | Irv Morales |
| I was diagnosed 2 months with cancer. I | Sun 11/5/2017 8:48 AM |
| 2017 UNTOUCHABLES BENEFIT DANCE | ¤¿¤ Janie Smith |
| When: Saturday, November 4, 2017 Where | Tue 9/26/2017 4:04 PM |
| 70th Birthday Party Reminder... | Sharon Perkins LeFebvre |
| Just a quick reminder to look at the Eve | Sat 7/29/2017 10:49 AM |
| Message | ® |
| Janie Smith Hug always does such a great | Sun 7/2/2017 12:48 PM |
| 8/26/17 Alaska Cruise Princess Line | ¤¿¤ Janie Smith |
| Interested in cruising from San Francisc | Sat 6/17/2017 11:46 PM |
| Message | Whiskey |
| Been awhile thought I'd say hey to ya'll | Sat 5/13/2017 6:08 AM |
Today's Featured Biography
After high school, I began my career with the Federal Government where I met my husband in 1970. I retired in January, 2002 and Creighton in 2003 when we relocated from the Bay Area to a smaller home in an active adult community (golf courses) located in Lincoln, CA and keeping active with the numerous activities and clubs.
**
During the last 35+ years, besides raising our daughter, we have traveled extensively to Europe, Far East and the Americas including our own USA. We also still commute, but now only to visit our daughter and grandchildren (Texas) & other relatives and also our many friends in the Bay Area.
**
My brother Stanley (RUHS 1966), lives in Austin, TX and my sister, Luella, lives in Redding, CA.


Family News Summary
Enter your Family News Item choosing from our pre-defined categories:
Anniversary, Award, Birth, Death, Diagnosis, Engagement, Graduation, Lottery, Retirement, Vacation, Wedding, Other.
Obituary
Mike Kirk passed away October 7, 2018 "Posted by S
Posted by: Janie Smith Hug

10/12/2018

Obituary
"Irving Lee Morales, 71, passed away May 14, 2018
Posted by: Janie Smith Hug

6/4/2018

Death
Pecola Brown passed away Saturday, July 15, 2017.
Posted by: Janie Smith Hug

7/18/2017

Death
Sad news for the Class of 1965... Jane Granthem Pr
Posted by: Janie Smith Hug

5/5/2017

Death
Don T. Jackson passed away September 26, 2016 grad
Posted by: Lynne Rocha Jackson

2/27/2017

Obituary...
Sherriel Lou Gregory May 3,1947 ~ October 9, 2016
Posted by: Janie Smith Hug

10/21/2016

Obituary
Bobbette Wink Meadows passed away September 4, 201
Posted by: Janie Smith Hug

9/9/2016
Calendar
There are no Calendar items on file
at this time.

Today's Featured Class Member Website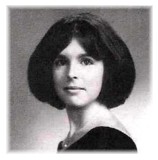 Classreport.org provides free Class Websites for every graduating class of every high school with free access for all.
We are one of the premier social networking sites dating back to 2003. We are a small, family-owned business and yet freely host over a million class websites. Our Story
Classreport holds a special place in the hearts of our users: Bravos.
Class Support Status

Our Class Site is Fully Funded!
Additional contributions are welcome and will be used to provide support for the larger Classreport community.
CLICK HERE TO LEARN MORE
Class Directory

Where in the world are you? Stats
Recent Profile Updates
| | |
| --- | --- |
| | Nov 8 |
| | Oct 12 |
| | Aug 28 |
| | Aug 24 |
| | Aug 22 |
| | Aug 1 |
| | Jul 18 |
| | Jun 26 |
Class Poll
There is no Active Poll
at this time.
Visit Other Classes
The Office
(Admin use only)
If you have any questions or comments regarding this website, please contact:

Class Administrator
Janie Smith Hug

RUHS Site Coordinator
Janie Smith Hug
Class of 1965

Would you like a sneak peek at a
non-functioning view of The Office?

This class reunion website is a complementary addition to your existing alumni resources.
It is a product of Classreport, Inc. and may not be affiliated with RUHS / Richmond High School or its alumni association.

Does your High School Class have a full-featured Alumni Website? Start One Now!
(Or start one for your Mother, Father, Sister, Brother, Spouse, Son, Daughter, Friend . . .)



"Just discovered your product today while trying to locate classmates ahead of our 50th reunion in 2020. The fact that you did this in a noncommercial manner in a world where everything has a price tag deserves recognition and respect, in my view. Thank you and good luck in all your endeavors." 5/5/2018


"THANKYOU so much for handling this for us! We are so appreciative! It looks GREAT!" 5/2/2018


"Thank YOU for helping us get the word out! I've posted a link to the website on our FB group page and vigorously encouraged other classmates to contribute" 4/27/2018


"Your site is amazing. Kudos to you and your staff. You have benefitted so many high school alumni in organizing their class reunions." 10/4/2017


"Thanks to classreport.org our class website played a huge part in the success of our Reunion. We greatly appreciate your wonderful support." 10/3/2017


"Thanks for all your hard work and ingenious spirit." 9/25/2017


"Thanks guys, you are Good!!" 9/23/2017


"I love your service and will continue to support you." 9/14/2017


"We have been using the website for more than 10 years now. It's still the best website out there for classmates to meet, collect their info and advertise their reunions. Thanks for inventing it all!" 9/11/2017


"Thank you for your assistance. It was very helpful. Looks good!" 9/5/2017



More bravos at: www.classreport.org/bravos




15th Anniversary!
There are no fees required for participation on this site.
Please support this site with your voluntary contributions.
We cannot provide this service without your support. Thank You!
Please read Our Story
ClassTraQ 11.003 Software Copyright © 2003 - 2017 Classreport, Inc. All Rights Reserved e1 amsc: 1