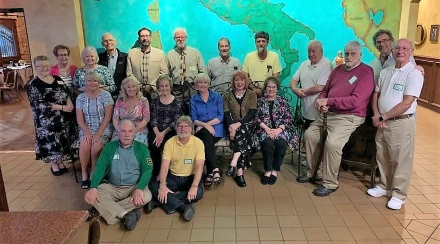 BCH '65 ATTENDEES - BCH/BMHS 50 YEAR REUNION September 12, 2015 at The Eclipse Center in Beloit, Wisconsin


This site is operated and funded by members of our class.
Class Administrator: Carol Garstecki Mullins
Page Hits: 2,877


55 Year Reunion Announcement!
---
MEET AND GREET EVENT
Friday, September 18, 2020
Krueger Haskell Golf Course Clubhouse, Beloit
The BCH '65 and BMHS '65 Reunion Main Events, though on the same evening (Saturday, Sept. 19th), will not be merged as in previous years.

However, this casual Meet and Greet Event put on by BMHS '65 will provide an opportunity for those who preferred the merge in that all BCH '65 classmates are welcome to attend. (Thus a win/win).

We will be in contact with Memorial's Reunion Committee on a regular basis and will include further information pertaining to this event (as well as their Main Event) on this site as it is developed and passed along to us - including the contact information to sign up for them, be you so inclined.

More Information: Click To Open
---
BCH '65 MAIN EVENT
Saturday, September 19, 2020
Domenico's Italian Restaurant, Downtown Beloit
As far as our planning to-date is concerned, here is what we can tell you thus far:

It will be a casual cocktail and dinner gathering.

Additional details about agenda, time, reservations, etc. will be forthcoming and posted in this space as they are developed.


More Information: Click To Open
---
BMHS '65 MAIN EVENT
Saturday, September 19, 2020
Mary's Market, Roscoe IL
Additional details about agenda, time, reservations, etc. will be posted in this space as they are passed along to us.


More Information: Click To Open
---
Welcome To Our New Class Website!
WEBSITE REGISTRATION
If you have not already done so,
Please Register
Website Registration enables you to enjoy the full features/benefits of the site.
Website Registration is free, as is the full use of the website on an on-going basis.
You don't need to be registered or logged in to use the links and applications that they are linked to. However, you DO need to register to claim ownership of your own Class Directory Profile and to view and/or update all of its contents.
Website Registration is a one-time task. Once registered, anytime from then on you can simply log in to view/update your profile information, view email addresses in other classmates' profiles (if they have opted to display them via their own profile settings), as well as doing any posting on the Home Page.
'Edit My Profile': We uploaded all of the contact information that we had in our records to the website's Class Directory. When you register, be sure to continue on to 'Edit My Profile' to review your information and make any additions or modifications (we hope you'll add a bio!), then be sure to scroll to the bottom of the window and click on 'Save Changes' (or your input won't 'take').
The system will 'pull you through' the steps with notes and information provided along the way - easy!
(Or, you can click on 'Click Here To Register' in the Log In block (upper right)).
Enjoy the website!
Be sure to check out the Class Directory!
Our Class Message Board
Your participation is requested!
We would like to hear from you. Post your messages here.

ADD NEW VIEW ALL

Indicates an included photo
Today's Featured Biography
Following BCH graduation in 1965 I attended Mount Mary College and St. Mary's school of Nursing for 1 semester. Then returned home to Beloit to go to work. Worked at the Beloit Daily News (for 9 years) where I met and married my husband, David Greenlee. Worked at radio station WBEL for 16 years, later worked for CSI Media, publishers of community newspapers. We have one daughter, Amy Greenlee Kettle and an awesome son-in-law, David Kettle. Our grandchildren are the light of our lives: Danielle, almost 23 and a "Super Senior" at Platteville, and Michael, almost 21, a junior at Whitewater, studying for a degree in Criminal Justice.
Served on the Town of Beloit Board for 7 years. Now retired.


-- We Need Your Bio --
If you are enjoying the biographies that classmates have provided, why not provide your own so your fellow classmates can see what you've been up to all these years?
For your added convenience, you may type up your bio up in a Word document (or whatever you use for word processing), save it, then send it as an email attachment to Denny Broderick.
Denny will be happy to upload it to your Class Directory Profile for you and it will then become part of the daily 'Today's Featured Biography' rotation (above).
(If you experience difficulties when using the links below, please email the items to Denny as attachments outside of the website using your own email app: [email protected])
Click Here To Email Your Bio To Denny
* * * *
-- Please Send Us A 'Selfie' Photo --
Please Send Us A Current 'Selfie' Photo To Put Up In Your Profile In The Class Directory
Send as an email attachment in .jpg format
Family News Summary
Enter your Family News Item choosing from our pre-defined categories:
Anniversary, Award, Birth, Death, Diagnosis, Engagement, Graduation, Lottery, Retirement, Vacation, Wedding, Other.
There is no Family News on file
at this time.
Today's Featured Class Member Website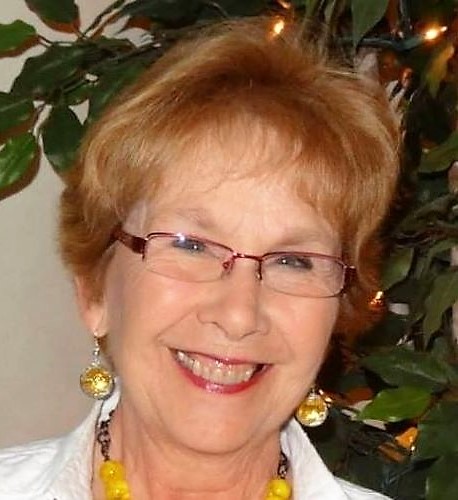 Classreport.org provides free Class Websites for every graduating class of every high school with free access for all.
We are one of the premier social networking sites dating back to 2003. We are a small, family-owned business and yet freely host over a million class websites. Our Story
Classreport holds a special place in the hearts of our users: Bravos.
Class Support Status

Our Class Site is Fully Funded!
Additional contributions are welcome and will be used to provide support for the larger Classreport community.
CLICK HERE TO LEARN MORE
Class Directory

Where in the world are you? Stats
Recent Profile Updates
| | |
| --- | --- |
| | Mar 29 |
| | Feb 29 |
| | Feb 24 |
| | Feb 24 |
| | Feb 23 |
| | Feb 18 |
| | Feb 17 |
| | Feb 17 |
Class Poll
There is no Active Poll
at this time.
Recent Reviews
There are no reviews on file
at this time.
This area is for comments on
books, movies, music,
restaurants, etc.
Visit Other Classes
The Office
(Admin use only)
If you have any questions or comments regarding this website, please contact:

Class Administrator
Carol Garstecki Mullins

Would you like a sneak peek at a
non-functioning view of The Office?

This class reunion website is a complementary addition to your existing alumni resources.
It is a product of Classreport, Inc. and may not be affiliated with Beloit Catholic High School or its alumni association.

Does your High School Class have a full-featured Alumni Website? Start One Now!
(Or start one for your Mother, Father, Sister, Brother, Spouse, Son, Daughter, Friend . . .)



"Just discovered your product today while trying to locate classmates ahead of our 50th reunion in 2020. The fact that you did this in a noncommercial manner in a world where everything has a price tag deserves recognition and respect, in my view. Thank you and good luck in all your endeavors." 5/5/2018


"THANKYOU so much for handling this for us! We are so appreciative! It looks GREAT!" 5/2/2018


"Thank YOU for helping us get the word out! I've posted a link to the website on our FB group page and vigorously encouraged other classmates to contribute" 4/27/2018


"Your site is amazing. Kudos to you and your staff. You have benefitted so many high school alumni in organizing their class reunions." 10/4/2017


"Thanks to classreport.org our class website played a huge part in the success of our Reunion. We greatly appreciate your wonderful support." 10/3/2017


"Thanks for all your hard work and ingenious spirit." 9/25/2017


"Thanks guys, you are Good!!" 9/23/2017


"I love your service and will continue to support you." 9/14/2017


"We have been using the website for more than 10 years now. It's still the best website out there for classmates to meet, collect their info and advertise their reunions. Thanks for inventing it all!" 9/11/2017


"Thank you for your assistance. It was very helpful. Looks good!" 9/5/2017



More bravos at: www.classreport.org/bravos




17th Anniversary!
There are no fees required for participation on this site.
Please support this site with your voluntary contributions.
We cannot provide this service without your support. Thank You!
Please read Our Story
ClassTraQ 11.003 Software Copyright � 2003 - 2017 Classreport, Inc. All Rights Reserved e1 amsc: 1