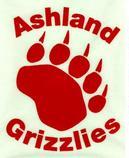 To all that walked these hallowed halls with the graduating class of 1958.


This site is operated and funded by members of our class.
Class Administrator: Ivan Collver
Page Hits: 20,018


Class News

7/29/2013
55 Class Reunion report by Patrick Simpson
Classmates, The Class of 1958 55th Reunion Dinner was held at Callahan's Restaurant on the Siskiyous beginning a 5:30 PM on Friday 26 July 2013. We had 13 attendees (11 classmates) as f . . . Continued

1/14/2013
Class News
Patti Brewer South Passed away January 14th, 2013 at home. . . . Continued

4/3/2009
Mr. Lomax, a great teacher, passed away.
Don read in the Medford Mail Tribune that Mr. Warren Lomax had passed away. He was our teacher in Junior High and, later on, taught at the high school; General Science and World Geography. H . . . Continued


Remember the "Ashland All Class Reunion" Day.
- - -
Every year, it is the First Saturday of August.
- - -
A coffee gathering in the Ashland High School Quad at 10:00 am and Buffet in the evening.
- - -
The All Class Reunion information will be confirmed and posted on the AHSAA-ALL-YEAR-Association site Use the link to the site.
The registration, cost and location of the buffet will be announced there also.
- - -

- - -

Home Page Table of Contents

On the home page, I have colored various sections to help you locate instructions. I will put up 2 colors which will be the background color and the border color, like this one is Yellow/Orange.

1. White/Red is help to get a free copy of Adobe Reader.

2. Blue/blue is general assistance via an Email request. Just below it is the link to classmate stories.

3. Gold/Bronze is how to post to various forums.

4. White/Violet is instructions on posting pictures, slideshows and Movies.

5. Green/Green is general site information.             

6. White/Blue is how to register and update your profile.

7. Violet/Violet is Search instructions and Picture links.

8. Red/Red is Class Fund Organizations.
- - -
The AHSAA-ALL-YEAR Association has been in existance since 1895.
It meets every year on the First Saturday of August.
- - -
A coffee gathering in the Ashland High School Quad at 10:00 am and Buffet in the evening.
- - -


Important Site & Contact Information
The section marked Site Information will contain most of the changes on the site made by the Administrator.

Be sure to look at the Class News and Class Message Board for changes, also.

Frequently Asked Questions

It has come to my attention that some of you do not have Adobe Reader installed on your computers. This is a free program designed to allow the reading of Portable Document Files (PDF). As this is the best way for me to attach files to your Email for you to read, you will need this program.
            
To download and install Adobe Reader click the button below that is associated with your computer.

For Windows users, if you do not want the Google bar on your Browser, remove the check in the Free Google Toolbar box.
This site will always be under construction!
Check back often for Up-dates and Class Reunion information.
On this site, you have many things that you can post directly into. You can post just anything on your profile. The exceptions are listed below for first what you can do. In the right column there are 3 things that you can post to if you have logged on, Recent Reviews, Recommended Recipes and Prayer Requests. In the left column there is Our Class Message Board. I recommend that you type the message you want to post into a word processor first and then after you have spell checked it, The copy it to the clipboard and paste it into the location you have selected. This is true of the profile also. On the profile, you can answer all the questions listed but remember that these postings will be shown to the public at large. You have to have the administrator or assistant post the Yearbook and Now picture on the Profile. On the Home Page the administrator must do the posting to The Calendar, Family News Summary, Reunion Announcement area and Featured Links. If you have a movie, slide show or an album of pictures that you would like to show, your can post those on your Profile page. If it is worthy of the Home Page, contact the Administrator and the information can be moved from your site to the Home Page. I also have the ability to make links to some profiles from the Home Page. For help or assistance, make selection below.
For help or assistance, click on one of the selections below.
      



If you'd like to send a private email or


First Timer? Click Here to Register
Featured Links
Just to the right are some links to various Class Sites. Please check out these sites by clicking on the link name.
There are sections that you can post in just below the Featured Links. Please feel free to use them. Do not forget about the Class Message Board and the Family News Summary sections. You can post entries there also.
I would like to thank the 49 who have registered.
Instructions to post Pictures, Slideshows and Videos on your Profile.
Placing pictures or even a slideshow of your pictures is something that you can do on your Profile.

For pictures, you will want to make a photo album and use the services of photobucket.com or the other providers of these types of services. I believe that photobucket is what Karen uses and if you have any problems, she could direct you in using this service.

For Slides, you need to go through slide.com or slideshow.com for the making of a slideshow. They are download sites that will make the slideshow for you. You download the pictures, order them the way you want them to be shown and you can even select background music.

Once this is done, they provide the HTML coding to be placed on the profile. I would open a text editor like Notepad to save the HTML coding there first as you do not want to loose this. It is the access to those pictures. Then post the code to the Profile in the Slideshow section provided.

I use Windows Movie Maker and download what I made to youtube.com where they make the video and store it for you. They, also, give you the HTML code that you insert into your profile page.

If you are planning on taking on this type of project and feel uneasy in doing such, select the green Assistance button in the blue box above and drop me a line.




Missing Classmates

Many of these missing attended with class members that went on to graduate. They did not finish their High School Experience in at Ashland High School through no fault of their own. During their attendacnce at AHS, they made friends with others of our class and now have been lost to time.


Our Class Message Board
Your participation is requested!
We would like to hear from you. Post your messages here.

ADD NEW VIEW ALL

Indicates an included photo
Today's Featured Biography
We don't want your bank account
We don't want your change
But what we need is important
We need your picture and your name

So send us all your information
About you young'uns and pets
And how you almost went busted
Paying her who baby-sits

We want to know your secrets
About your most fantastic coup
You don't have to tell us who done it
Not so much as a clue

But tell us where you spent those years
When you made you million bucks
And make us all real jealous
Cause you look so good in tux

Now think real hard and exaggerate
Of the success and what's you've done
How you sailed the wide Pacific
For Uncle Sam and that espionage run.

You gotta send us the lowdown
We remember your Dad and Mom
We'll post it sure as shootin
To [email protected]



Site Information
This section will contain most of the changes other than The Class News and Class Message Board.

This is a totally Fee Free site.
The contribution is only to give the Administrator some extra tools provided by ClassReport.org. Sites can exist without these tools. This site is fully funded now. If you feel the need to donate, other Classes and Administrators can use the help.

Class Administrator Ivan Collver
Register so we can find you when the Reunion Committee convenes.
To register, click the link below and find youself. If you are not listed, click to Add your name. Enter a password to keep people out of your private Profile information. The address and phone number will never be shown. You have the choice to show your city of residence and your Email address. Showing the Email address will provide a way for classmates to contact you, but that is your choice. The BIO will show to visitors of your page. Please enter something but remember that the world can see it. If you need help, see the Assistance section.



First Visit Here? Click Here to Register



Class Memorial
To start, Click on the triangle.
Music provided by Laurel Ann.

Family News Summary
Enter your Family News Item choosing from our pre-defined categories:
Anniversary, Award, Birth, Death, Diagnosis, Engagement, Graduation, Lottery, Retirement, Vacation, Wedding, Other.
Other
I've been notified that our classmate Mike Kearns
Posted by: Ivan Collver

12/13/2009

Death
Clarecie Ella Abbott (October 24, 1917 - June 14
Posted by: Ivan Collver

7/5/2009

Other
Wayne had hip replacement surgery on Monday, 27 Ap
Posted by: Ivan Collver

4/29/2009

Other
My uncle, Charles Bonds, and aunt, Barbara Wray Bo
Posted by: Jerry O'Brian

3/29/2009

Death
The Death of a Classmate's Brother News has been
Posted by: Ivan Collver

3/2/2009

Other
I am posting this in family news because as classm
Posted by: Ivan Collver

11/6/2008

I am posting this in family news because as classm
Posted by: Laurel Scripter Strieby

11/6/2008
Calendar
There are no Calendar items on file
at this time.

Today's Featured Class Member Website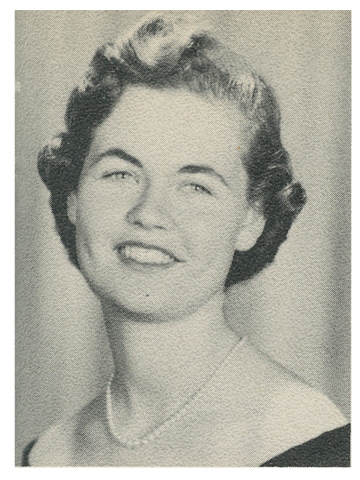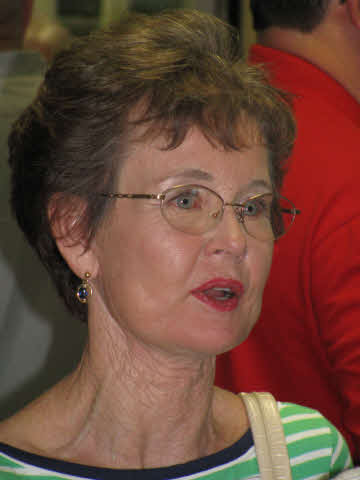 Class Fund Information

Send future donations for the AHS 1958 Student Fees Fund to:

Oregon Community Foundation
ATTN: Charitable Planner
818 West 8th Street
Medford, OR 97501



Make payable to: Oregon Community Foundation. Write on the "Memo" or "For" line: AHS 1958 Student Fees Fund. Stocks can be donated by contacting Sandi Vincent at the Portland Office of OCF at (503) 227-6846. All donations are tax deductible.

Student Fee Fund Questions?




Our Class of 1958 Scholarship Fund is an Ashland High School sub fund. To make contributions, make checks payable to Oregon Community Foundation and mail them to:


OCF
818 West 8th Street
Medford, Oregon 97501.



Please be sure to mark the donation for the "AHS Class of 1958 Scholarship Sub Fund". Donations are tax deductible and you will receive a confirmation of the donation from OCF.

AHS Scholarship Fund Questions?





The AHS Class of 1958 maintains a Sunshine Fund for the purpose of giving comfort to classmates or to the survivors of classmates when there is a death in the family. For information please contact Tim McCartney.



58 Sunshine Fund Questions?



Classreport.org provides free Class Websites for every graduating class of every high school with free access for all.
We are one of the premier social networking sites dating back to 2003. We are a small, family-owned business and yet freely host over a million class websites. Our Story
Classreport holds a special place in the hearts of our users: Bravos.
Class Support Status

Our Class Site is Fully Funded!
Additional contributions are welcome and will be used to provide support for the larger Classreport community.
CLICK HERE TO LEARN MORE
Class Directory

Where in the world are you? Stats
Recent Profile Updates
| | |
| --- | --- |
| | Mar 17 |
| | Mar 5 |
| | Feb 25 |
| | Feb 21 |
| | Jan 29 |
| | Sep 22 |
| | Jun 16 |
| | Jun 13 |
Class Poll
There is no Active Poll
at this time.
Visit Other Classes
The Office
(Admin use only)
If you have any questions or comments regarding this website, please contact:

Class Administrator
Ivan Collver

Would you like a sneak peek at a
non-functioning view of The Office?

This class reunion website is a complementary addition to your existing alumni resources.
It is a product of Classreport, Inc. and may not be affiliated with Ashland High School or its alumni association.

Does your High School Class have a full-featured Alumni Website? Start One Now!
(Or start one for your Mother, Father, Sister, Brother, Spouse, Son, Daughter, Friend . . .)



"Just discovered your product today while trying to locate classmates ahead of our 50th reunion in 2020. The fact that you did this in a noncommercial manner in a world where everything has a price tag deserves recognition and respect, in my view. Thank you and good luck in all your endeavors." 5/5/2018


"THANKYOU so much for handling this for us! We are so appreciative! It looks GREAT!" 5/2/2018


"Thank YOU for helping us get the word out! I've posted a link to the website on our FB group page and vigorously encouraged other classmates to contribute" 4/27/2018


"Your site is amazing. Kudos to you and your staff. You have benefitted so many high school alumni in organizing their class reunions." 10/4/2017


"Thanks to classreport.org our class website played a huge part in the success of our Reunion. We greatly appreciate your wonderful support." 10/3/2017


"Thanks for all your hard work and ingenious spirit." 9/25/2017


"Thanks guys, you are Good!!" 9/23/2017


"I love your service and will continue to support you." 9/14/2017


"We have been using the website for more than 10 years now. It's still the best website out there for classmates to meet, collect their info and advertise their reunions. Thanks for inventing it all!" 9/11/2017


"Thank you for your assistance. It was very helpful. Looks good!" 9/5/2017



More bravos at: www.classreport.org/bravos




16th Anniversary!
There are no fees required for participation on this site.
Please support this site with your voluntary contributions.
We cannot provide this service without your support. Thank You!
Please read Our Story
ClassTraQ 11.003 Software Copyright © 2003 - 2017 Classreport, Inc. All Rights Reserved e1 amsc: 1