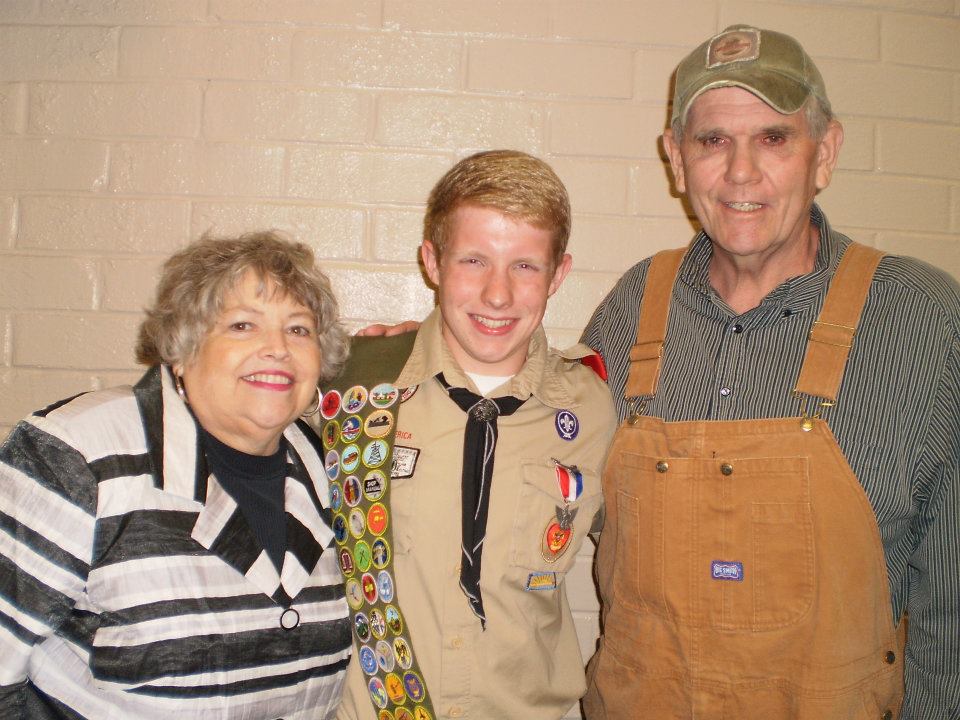 Have a healthy and prosperous New Year


This site is operated and funded by members of our class.
Class Administrator: Constance (Connie) Littleton Houseman
Page Hits: 25,255


Class News

1/4/2017
Paula Banks Kramer Passed Away on 12/28/16
A Memorial Service is scheduled for Saturday, January 7, 2017, at Broad Street Christian Church in New Bern at 2:30 PM. There will be a chance to share a meal and memories afterwards. Corey . . . Continued

9/10/2015
Our New Bern High School, 50th Reunion, Stanley Ballroom, New Bern, NC
The 50th reunion will be held on June 11, 2016, Stanley Ballroom, New Bern, NC. No other information is known at this time. For more information contact Ed Hughes. Connie Littleton House . . . Continued

9/15/2014
Judith Scales Hale Passed away on 9-7-2014
Judith Scales Hale passed away on 9-7-2014. She was living in Virginia Beach, VA. She was a retired school teacher. Her funeral was held at Pollock-Best Funeral Home in New Bern, NC. . . . Continued


Today's Featured Biography
Was Married for 43 years to a "do-dah". We lived in VA Beach for 42 years and then he moved us to FL. A horrid state filled with old tattooed people and old,old, old shirtless
men riding around in Stingrays looking for YOUNG "HOOCHIE MAMA"S". Not a pretty sight. Decided The Beach was my Home, so I'm back where I belong, with my friends, 5 blocks from the ocean, and half a mile from a Catholic Church. Who could ask for anything more???


Motto
"It takes hands to build a house, but only hearts can build a home
********************************************************************
Jokes of the Day
===============================================================
Some real life humor.
An older gentleman had an appointment to see the urologist who shared offices with several other doctors. The waiting room was filled with patients. As he approached the receptionist's desk, he noticed that the receptionist was a large unfriendly woman who looked like a Sumo wrestler. He gave her his name.

In a very loud voice, the receptionist said,

"YES, I HAVE YOUR NAME HERE; YOU WANT TO SEE THE DOCTOR ABOUT IMPOTENCE, RIGHT?"

All the patients in the waiting room snapped their heads around to look at the very embarrassed man. He recovered quickly, and in an equally loud voice replied,

'NO, I'VE COME TO INQUIRE ABOUT A SEX CHANGE OPERATION, BUT I DON'T WANT THE SAME DOCTOR THAT DID YOURS.'

The room erupted in applause!


===============================================================
And they ask---Why I Like Retirement.
Question: How many days in a week?
Answer: 6 Saturdays, 1 Sunday

Question: When is a retiree's bedtime?
Answer: Three hours after he falls asleep on the couch."

Question: How many retirees to change a light bulb?
Answer: Only one, but it might take all day.

Question: What's the biggest gripe of retirees?
Answer: There is not enough time to get everything done.

Question: Why don't retirees mind being called Seniors?
Answer: The term comes with a 10% percent discount.

Question: Among retirees what is considered formal attire?
Answer: Tied shoes.

Question: Why do retirees count pennies?
Answer: They are the only ones who have the time.

Question: What is the common term for someone who continues to work and refuses to retire?
Answer: NUTS!

Question: Why are retirees so slow to clean out the basement, attic or garage?
Answer: They know that as soon as they do, one of their adult kids will want to store stuff there.

Question: What do retirees call a long lunch?
Answer: Normal

Question: What is the best way to describe retirement?
Answer: The never ending Coffee Break.

Question: What's the biggest advantage of going back to school as a retiree?
Answer : If you cut classes, no one can call your parents.

Question: Why does a retiree often say he doesn't miss work, but misses the people he used to work with?
Answer: He is too polite to tell the whole truth.

Question: What do you do all week?
Answer: Monday to Friday; Nothing, Saturday & Sunday I rest.
=========================================
A gynecologist had become fed up with the cost of malpractice insurance and NHS paperwork and was burned out.

Hoping to try another career where skilful hands would be beneficial, he decided to become a mechanic. He went to the local technical college, signed up for evening classes, attended diligently, and learned all he could.

When the time for the practical exam approached, the gynaecologist prepared carefully for weeks and completed the exam with tremendous skill.

When the results came back, he was surprised to find that he had obtained a score of 150%.

Fearing an error, he rang the instructor, and said, "I don't want to appear ungrateful for such an outstanding result, but I wonder if there is an error in the marking."

The instructor said, "During the exam, you took the engine apart perfectly, which was worth 50% of the total mark. "You put the engine back together again perfectly, which is also worth 50% of the mark."

After a pause, the instructor added, "I gave you an extra 50% because you did it all through the exhaust, which I've never seen done in my entire career."
=========================================
IN GOD WE TRUST
Classreport.org provides free Class Websites for every graduating class of every high school with free access for all.
We are one of the premier social networking sites dating back to 2003. We are a small, family-owned business and yet freely host over a million class websites. Our Story
Classreport holds a special place in the hearts of our users: Bravos.
Class Support Status

Our Class Site is Fully Funded!
Additional contributions are welcome and will be used to provide support for the larger Classreport community.
CLICK HERE TO LEARN MORE
Class Directory

Where in the world are you? Stats
Recent Profile Updates
| | |
| --- | --- |
| | Feb 14 |
| | Jan 31 |
| | Jan 25 |
| | Dec 27 |
| | Aug 16 |
| | Jun 7 |
| | Apr 20 |
| | Apr 19 |
Class Poll
There is no Active Poll
at this time.
Recent Reviews
There are no reviews on file
at this time.
This area is for comments on
books, movies, music,
restaurants, etc.
Visit Other Classes

This class reunion website is a complementary addition to your existing alumni resources.
It is a product of Classreport, Inc. and may not be affiliated with New Bern High School or its alumni association.

Does your High School Class have a full-featured Alumni Website? Start One Now!
(Or start one for your Mother, Father, Sister, Brother, Spouse, Son, Daughter, Friend . . .)



"Just discovered your product today while trying to locate classmates ahead of our 50th reunion in 2020. The fact that you did this in a noncommercial manner in a world where everything has a price tag deserves recognition and respect, in my view. Thank you and good luck in all your endeavors." 5/5/2018


"THANKYOU so much for handling this for us! We are so appreciative! It looks GREAT!" 5/2/2018


"Thank YOU for helping us get the word out! I've posted a link to the website on our FB group page and vigorously encouraged other classmates to contribute" 4/27/2018


"Your site is amazing. Kudos to you and your staff. You have benefitted so many high school alumni in organizing their class reunions." 10/4/2017


"Thanks to classreport.org our class website played a huge part in the success of our Reunion. We greatly appreciate your wonderful support." 10/3/2017


"Thanks for all your hard work and ingenious spirit." 9/25/2017


"Thanks guys, you are Good!!" 9/23/2017


"I love your service and will continue to support you." 9/14/2017


"We have been using the website for more than 10 years now. It's still the best website out there for classmates to meet, collect their info and advertise their reunions. Thanks for inventing it all!" 9/11/2017


"Thank you for your assistance. It was very helpful. Looks good!" 9/5/2017



More bravos at: www.classreport.org/bravos




16th Anniversary!
There are no fees required for participation on this site.
Please support this site with your voluntary contributions.
We cannot provide this service without your support. Thank You!
Please read Our Story
ClassTraQ 11.003 Software Copyright © 2003 - 2017 Classreport, Inc. All Rights Reserved e1 amsc: 1