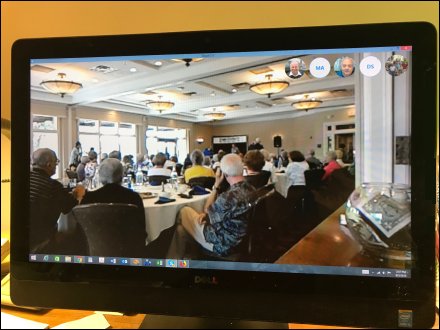 Polars, WORLDWIDE, Virtually-Attended Our 8/5/18 Event!
(A BIG THANKS to Ralph Jensen for Setting Up the Mpls Side of the Link...
and to the Knutsons for their GREAT VIDEO of the event viewable HERE!!)



This site is operated and funded by members of our class.
Class Administrator: Shel King
Page Hits: 41,636



Event Announcement!

---
Celebrate 12 Noon to 4 PM -- at Hopkins Center for The Arts, Community Room
Saturday, July 29, 2023
1111 Main Street, Hopkins, MN 55343
Event Contact: Ron Bearman -- [email protected]
---
Event Announcement!
---
Latest Update
LOCATION:
       Hopkins, Center for The Arts      https://www.hopkinsartscenter.com/
    1111 Main Street, Hopkins, MN 55343
 DATE/TIME
          SATURDAY, JULY 29, 2023; 12 NOON-4 PM
     FINAL CONFIRMATION NEEDED BY JUNE 29, 2023!
 FOOD/DRINKS
    - No Cover Charge to Spouses & Guests 
    - Food catered by 30 BALES of Hopkins.  https://www.thirtybales.com
          - All food costs covered by funds left over from previous reunions.
           - Attendees are responsible for their own beverages. In addition to soft drinks and juices, there will be adult beverages. 
 TRANSPORTATION: 
For those unable to drive and/or who need transportation to and from the Arts Center, WE WILL PAY FOR YOUR UBER OR LYFT. Please let us know BY JUNE 29 if you need this transportation service. 
DOWNTOWN HOPKINS TODAY:
Since 1958, downtown Hopkins has become a wonderful destination for food and entertainment.  Our reunion's main activity will take place in the second floor Community Room of the Hopkins Art Center.  The Center is well-known for holding plays every day of the week. It also features a wonderful art museum that everyone should see.  Be sure to Google-up the Art Center and note the many activities offered in downtown Hopkins before or after our gathering.

THANKS FOR SPREADING THE WORD!


---
Class News

10/2/2022
Our NHS Class Yearbook
Thanks to the courtesy of Hennepin County Library as well as the resourcefulness of a number of our classmates, we're happy to be able to provide an electronic version of our NHS Polaris . . . Continued

6/3/2021
Our Fun Sunday Skype Get-Togethers Still Going Strong!
We continue to have GREAT TIMES and GREAT SPEAKERS in our fun Skype virtual reunion sessions! We meet Sundays at 2:00 PM EST (or EDT when on Daylight Savings Time) -- with each session s . . . Continued

2/13/2020
Have You Joined Our Class Facebook Page Yet?!
If you're part of the great Minneapolis North High Class of '58, you're cordially invited to also join us on Facebook! To do this, all you have to do is issue a friend-request after clickin . . . Continued


A Past Get-together at the Baker's Lake Home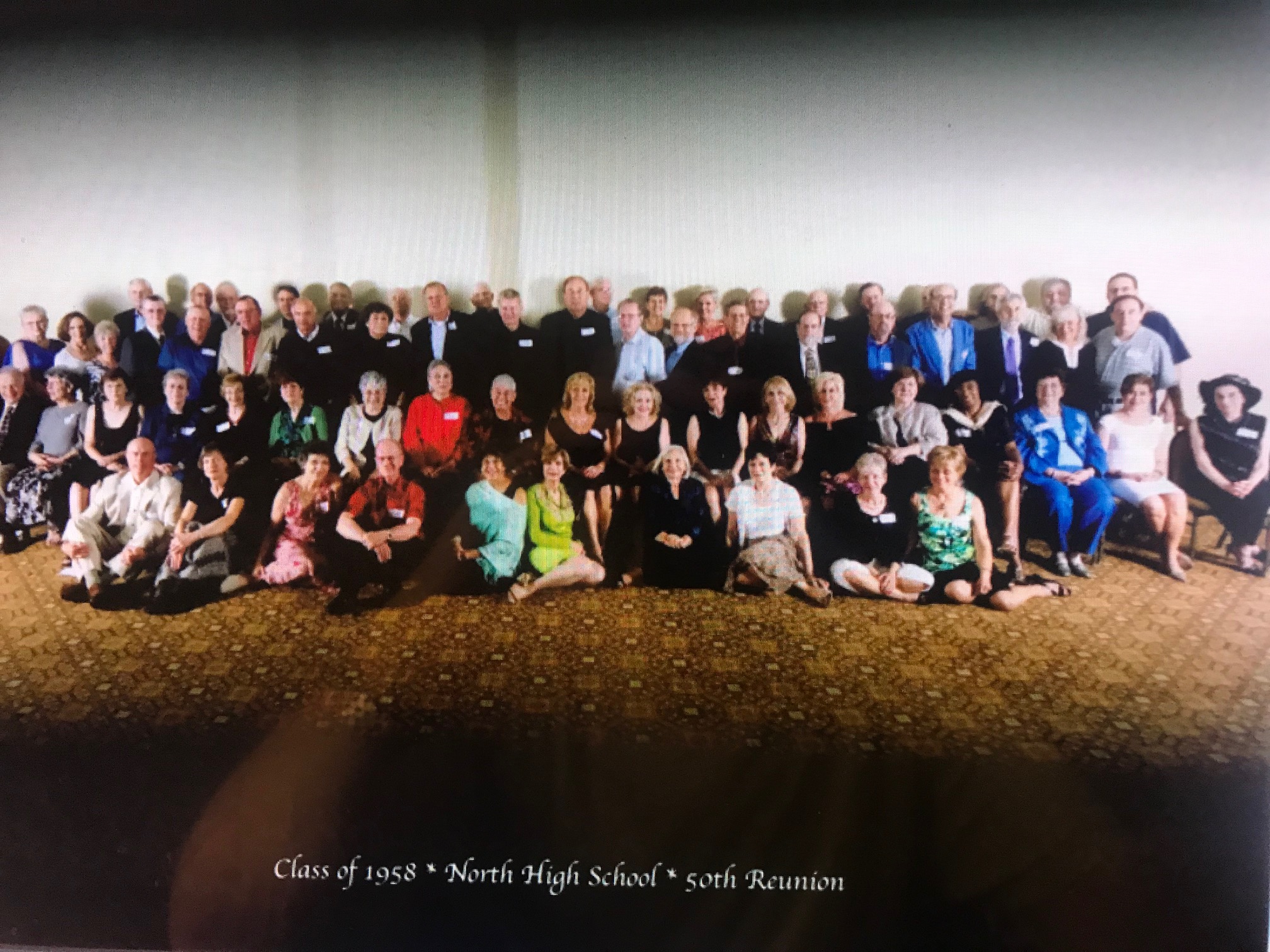 A Group Picture from Our 50th
Our Class Message Board
Your participation is requested!
We would like to hear from you. Post your messages here.

ADD NEW VIEW ALL

Indicates an included photo
Today's Featured Biography
Work history: Baby tending ... 25 cents an hr. to watch five little ones... Car hop at Frostop Root beer -- no roller skates, but delivered many hamburgers (5 for a $1.00). Sold shoes and hankies at Donaldson's Dept. Store and ... Yes, they had one full counter of handkerchiefs. Nurses aide, then nurses training. Taught kindergarten nursery school and worked at the hospital and in special care nursing in Ft. Lauderdale, Florida. First and last ride in a siren blaring ambulance. Back to MN and work at Abbott Hospital. Then worked for United Air Lines as a stewardess (now called a flight attendant)...a reservationist, and ticket agent at the Radisson and Lemington Hotels. Then back to nursing. Have sold Amway (going to make millions. (Ha!)...Avon until a dog bit my foot. Worked as a waitress at a supper club, worked at a fast food restaurant as cook .... (Hate to cook...did not last long.) Carpet sales rep. Sold women's clothing in a local store...and sold homes (Windermere Real Estate Agent).

About a month ago, I ran into some guys that informed me it was 21 years ago that I helped them purchase their house. ... Holy cow!

Worked as a merchandiser for Dery Brothers in NY and Sellthrough in CA.. Volunteered in our children's schools...in a care center (old folks home)...and was an escort for babies already adopted internationally and within the States.

I've had the thought of starting my own business, but a friend suggested that if I wait long enough, the thought will pass...and it has. In my spare time, I took enough college classes to have a couple of degrees -- one for sure in electives.

Oh! I Just remembered ... I did not wait long enough for the business idea to pass and a friend and I did make vests for ski areas and broke even but we would have done pretty good (m a y b e) except a down turn in the economy and my friend's husband lost his job.

Highlights of life so far: Marriage to Gary Knutson whom I met in 5th grade...Three beautiful children -- two girls and a boy: Stacy, Cathy, and Chuck; three grandchildren: Josh, 1st year in college (beautiful blond taller than me); 13 yr. old Ellie; and Paul who just turned two and does not talk much but knows all 44 Presidents! (Takes after his Nana, of course.) Swimming with the dolphins in Mexico and New Zealand...Climbed Mt. St. Helens (after it blew)...Climbed to Camp Muir on Mt. Rainier (these last two: real challenges to me)... a fabulous 70th birthday party with wonderful family and friends (and, of course, with squirt guns!) So many wonderful happenings ... just can't list them all. I have been blessed beyond my dreams -- a very lucky duck!!

Gary was in the Air Force and then with NWA for 34 years retiring 11 yrs. ago at age 60 as Captain on the 747. So we have been able to travel tons.

Enjoy, immensely, playing tennis, oil and watercolor painting, book club, massages, yoga, any kind of dancing, people cooking for me and leaving a mint on my pillow each night -- so we go on cruises as often as possible, and to AZ. in the winter.

We have lived on Vashon Island for 34 years. Vashon is located between Seattle and Tacoma in the Puget Sound. The population is approx. 10,000. It is like a small town in MN. except we take a ferry boat to get here.

I am so happy Shel is having us do a bio ... it's a great start on our obituary and fascinating to read where all our lives have taken us. All those years and our lives take only one page. (Ha!) We have had our share of sadness and heartache... but, fortunately, we have managed to carry on and find joy again.

Tons of THANKS to Shel and his helpers for all the time and effort they have put into this project. A huge undertaking and a huge success!!!


PLEASE CLICK
HERE
TO HELP
LOCATE MISSING CLASSMATES!
Family News Summary
Enter your Family News Item choosing from our pre-defined categories:
Anniversary, Award, Birth, Death, Diagnosis, Engagement, Graduation, Lottery, Retirement, Vacation, Wedding, Other.
Death
Condolences to Sharon Shields on the passing of he
Posted by: Shel King

6/23/2021

Death
Condolences to Ruth Sneen on the passing of her hu
Posted by: Shel King

1/17/2021

Death
Condolences to Bruce Hutchins and Family on the pa
Posted by: Shel King

2/9/2020

Death
Our condolences go out to Bob and Paula Anderson o
Posted by: Shel King

10/20/2013

Anniversary
Joni (Thyr) Harrison and Jack Harrison will be cel
Posted by: Shel King

8/9/2013

Anniversary
Brad and Myrna Nelson will be celebrating their 50
Posted by: Bradley Nelson

7/15/2013

Death
Polar condolences go out to Elliot Wolson whose wi
Posted by: Shel King

4/18/2013
Calendar
There are no Calendar items on file
at this time.

Today's Featured Class Member Website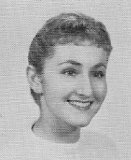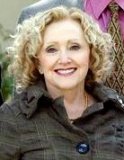 Classreport.org provides free Class Websites for every graduating class of every high school with free access for all.
We are one of the premier social networking sites dating back to 2003. We are a small, family-owned business and yet freely host over a million class websites. Our Story
Classreport holds a special place in the hearts of our users: Bravos.
Class Support Status

Our Class Site is Fully Funded!
Additional contributions are welcome and will be used to provide support for the larger Classreport community.
CLICK HERE TO LEARN MORE
Class Directory

Where in the world are you? Stats
Recent Profile Updates
| | |
| --- | --- |
| | May 7 |
| | Feb 5 |
| | Feb 4 |
| | Jan 16 |
| | Jan 16 |
| | Jan 6 |
| | Nov 8 |
| | Oct 11 |
Class Poll
There is no Active Poll
at this time.
Visit Other Classes
The Office
(Admin use only)
If you have any questions or comments regarding this website, please contact:

Class Administrator
Shel King

NHS Site Coordinator
Shel King
Class of 1958

Would you like a sneak peek at a
non-functioning view of The Office?

This class reunion website is a complementary addition to your existing alumni resources.
It is a product of Classreport, Inc. and may not be affiliated with North High School or its alumni association.

Does your High School Class have a full-featured Alumni Website? Start One Now!
(Or start one for your Mother, Father, Sister, Brother, Spouse, Son, Daughter, Friend . . .)



"Just discovered your product today while trying to locate classmates ahead of our 50th reunion in 2020. The fact that you did this in a noncommercial manner in a world where everything has a price tag deserves recognition and respect, in my view. Thank you and good luck in all your endeavors." 5/5/2018


"THANKYOU so much for handling this for us! We are so appreciative! It looks GREAT!" 5/2/2018


"Thank YOU for helping us get the word out! I've posted a link to the website on our FB group page and vigorously encouraged other classmates to contribute" 4/27/2018


"Your site is amazing. Kudos to you and your staff. You have benefitted so many high school alumni in organizing their class reunions." 10/4/2017


"Thanks to classreport.org our class website played a huge part in the success of our Reunion. We greatly appreciate your wonderful support." 10/3/2017


"Thanks for all your hard work and ingenious spirit." 9/25/2017


"Thanks guys, you are Good!!" 9/23/2017


"I love your service and will continue to support you." 9/14/2017


"We have been using the website for more than 10 years now. It's still the best website out there for classmates to meet, collect their info and advertise their reunions. Thanks for inventing it all!" 9/11/2017


"Thank you for your assistance. It was very helpful. Looks good!" 9/5/2017



More bravos at: www.classreport.org/bravos




20th Anniversary!
There are no fees required for participation on this site.
Please support this site with your voluntary contributions.
We cannot provide this service without your support. Thank You!
Please read Our Story
ClassTraQ 11.003 Software Copyright � 2003 - 2017 Classreport, Inc. All Rights Reserved e1 amsc: 1