Senior Class Officers: Larry Linkon, Vice President; Mr. Sherman Bennett, Sponsor; Susan Spiller, Secretary-Treasurer; John Jenkins. President; Miss Mae Stedelin, Sponsor.


This site is operated and funded by members of our class.
Class Administrator: Roberta McCormick Sanders
Page Hits: 25,610


---
55 Year Reunion Announcement!
---
Class of 1960 - 55th Class Reunion
No dates have been set, but we voted to do this reunion thing again in another 5 years, that will make the 55th Year Reunion. Mark you calendars to check again in 2015 to see when and where.

e-mail contacts for this event:
Robbie Sanders - [email protected] or call 410-335-1727
Rosanna Perkins - [email protected]
---
Class News

8/16/2018
Ruby Conley Helm death
Ruby R. Helm, age 76, of Salem, died Wednesday, August 15th at Odin Care Center in Odin. She was a teacher and owner/manager of the Apple Branch. She was a member of Salem Presbyterian Churc . . . Continued

4/29/2018
Kenneth Hirsch death
Kenneth Wayne Hirsch, age 75, of Wiesbaden, Germany, passed away at 3:00 P.M. on Tuesday, April 24, 2018 in Wiesbaden, Germany. He was born on October 12, 1942 in Centralia, Illinois, the so . . . Continued

7/7/2017
Bob Cortelloni death
Robert E. "Bob" Cortelloni 1941 - 2017 Lincoln, ILóRobert E. "Bob" Cortelloni, 76, of Lincoln, passed away July 3, 2017 at St. John's Hospital in Springfield with his family by his side. C . . . Continued


Billboard Top Rock & Roll Hits: 1960
1. You Talk Too Much - "Boogaloo" Joe Jones
2. Cathy's Clown - The Everly Brothers
3. Twist - Chubby Checker
4. Save the Last Dance for Me - The Drifters ††††
5. Running Bear - Johnny Preston
6. Sweet Nothin's - Brenda Lee
7. Handy Man - Jimmy "Handyman" Jones
8. Walk, Don't Run - The Ventures
9. Alley-Oop - The Hollywood Argyles
10. Stay - Maurice Williams & the Zodiacs
Our Class Message Board
Your participation is requested!
We would like to hear from you. Post your messages here.

ADD NEW VIEW ALL

Indicates an included photo
| | |
| --- | --- |
| Billy Shehorn death | Jerry |
| Billy L. Shehorn Sr., 76, of Centralia | Thu 11/8/2018 1:16 PM |
| Ruby Conley Helm death | Jerry |
| Ruby R. Helm, age 76, of Salem, died Wed | Thu 8/16/2018 12:48 PM |
| 75th Class Birthday Party | Jerry |
| Mark your calendar for June 24, 2017. T | Wed 3/29/2017 4:25 AM |
| Message | Jerry |
| 75th Birthday Party. See messages for d | Fri 3/3/2017 6:24 AM |
| 70th Birthday Party - June 30, 2012 | Robbie |
| Thanks for all who attended the Party, i | Tue 7/17/2012 8:56 PM |
| 70th Birthday Party | Robbie |
| 70th Birthday Party Come celebrate with | Sat 2/25/2012 10:58 PM |
| Sharon Pollacci LaRocca | Robbie |
| Posting death notice for Sharon Pllacci | Sun 2/13/2011 1:44 PM |
| Larry Franklin - Lung Transplant | Robbie |
| I got the following message about Larry | Sun 2/13/2011 1:21 PM |
| CHS Distinguished Alumni | Jerry |
| Major General(Ret.) Tom Eggers - 1959 Dr | Sun 10/31/2010 4:59 AM |
| Message | Ruth West Mercer |
| A huge thank you to the reunion committe | Mon 10/18/2010 7:57 PM |
| Proclamation | Jerry |
| No Message Entered | Mon 10/4/2010 5:50 AM |
| Ken Coleman Receives Distinguished Alumni Awa | Jerry |
| Ken Coleman was one of five recipients o | Sat 7/24/2010 8:22 AM |
| Bill Sundermeyer's Father | Robbie |
| William 'Bill' Sundermeyer, age 95, of C | Sun 7/18/2010 1:42 PM |
| Everet Smith deceased 8/14/2005 | Robbie |
| I have now located Everett Smith, but no | Fri 5/21/2010 2:28 PM |
| Class Reunion - Minutes of May. Meeting | Robbie |
| Greetings from Reunion committee members | Tue 5/18/2010 3:53 PM |
Today's Featured Biography
I am happily retired and living on a golf course near a lake about 40 north of Houston TX in April Sound community. I play with the Lady Niners every Thursday. As of Oct 2009 I have been retired for 10 years, hard to believe. I enjoy golf, the many activities in our country club community. The Ladies Association has many interest group and am involved in most, cards, Bunco,Phase 10, Farkel decorating, antiquing and garden groups. This year I learned an am playing once a week Mah Jongg (American Version) and love it. Still very active in the AS Civic Association and American Business Women's Association. I love traveling and visiting with family. One son in Denver and one son, granddaughter(who graduated from High School in May) and is attending Arizona State University in Tempe) and daughter-in-law in Phoenix. Life is good.


Billboard Top R&B Hits: 1960
01. Baby (You've Got What It Takes) ....Dinah Washington & Brook Benton
02. Kiddio ....Brook Benton
03. He Will Break Your Heart ....Jerry Butler
04. A Rockin' Good Way (to Mess Around and Fall in Love) ....Dinah Washington & Brook Benton
05. Doggin' Around ....Jackie Wilson
06. Fannie Mae ....Buster Brown
07. There's Something on Your Mind - Pt. 2 ....Bobby Marchan
08. Money (That's What I Want) ....Barrett Strong
09. You Got What It Takes ....Marv Johnson
10. Walking to New Orleans ....Fats Domino
Family News Summary
Enter your Family News Item choosing from our pre-defined categories:
Anniversary, Award, Birth, Death, Diagnosis, Engagement, Graduation, Lottery, Retirement, Vacation, Wedding, Other.
Death
Billy L. Shehorn Sr., 76, of Centralia, passed
Posted by: Gerald Rahm

11/8/2018

Death
Ruby R. (nee Conley) Helm, age 76, of Salem, died
Posted by: John Plassman

8/16/2018

Death
Carol Hail Wiles: †Feb. 2, 1942 - Sept. 4, 2017 M
Posted by: John Plassman

10/24/2017

Death
Richard A. Neff, age 75 of Central City, passed aw
Posted by: John Plassman

10/16/2017

Death
Robert E. "Bob" Cortelloni, 76, of Lincoln, passed
Posted by: John Plassman

7/10/2017

Anniversary
Gerald and Joann Rahm celebrated their 55th weddin
Posted by: Gerald Rahm

6/17/2017

Death
Marilyn (nee McCormick) Wiggins' mother - Della Ma
Posted by: John Plassman

10/14/2016
Calendar
There are no Calendar items on file
at this time.

Today's Featured Class Member Website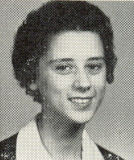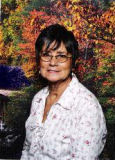 Billboard Top Country Hits: 1960
1. El Paso - Marty Robbins
2. Wings of a Dove - Ferlin Husky
3. Just One Time - Don Gibson
4. He'll Have to Go - Jim Reeves
5. He'll Have to Stay - Jeanne Black
6. Sink the Bismarck - Johnny Horton
7. Please Help Me, I'm Falling - Hank Locklin
8. (I Can't Help You) I'm Falling Too - Skeeter Davis
9. Excuse Me (I Think I've Got a Heartache) - Buck Owens
10. One More Time - Ray Price
Classreport.org provides free Class Websites for every graduating class of every high school with free access for all.
We are one of the premier social networking sites dating back to 2003. We are a small, family-owned business and yet freely host over a million class websites. Our Story
Classreport holds a special place in the hearts of our users: Bravos.
Class Support Status

Our Class Site is Fully Funded!
Additional contributions are welcome and will be used to provide support for the larger Classreport community.
CLICK HERE TO LEARN MORE
Class Directory

Where in the world are you? Stats
Recent Profile Updates
| | |
| --- | --- |
| | Jan 3 |
| | Jan 3 |
| | Nov 8 |
| | Nov 8 |
| | Jul 22 |
| | Apr 30 |
| | Apr 29 |
| | Dec 22 |
Class Poll
There is no Active Poll
at this time.
Recent Reviews
There are no reviews on file
at this time.
This area is for comments on
books, movies, music,
restaurants, etc.
Visit Other Classes
The Office
(Admin use only)
If you have any questions or comments regarding this website, please contact:

Class Administrator
Roberta McCormick Sanders

Would you like a sneak peek at a
non-functioning view of The Office?

This class reunion website is a complementary addition to your existing alumni resources.
It is a product of Classreport, Inc. and may not be affiliated with Centralia High School or its alumni association.

Does your High School Class have a full-featured Alumni Website? Start One Now!
(Or start one for your Mother, Father, Sister, Brother, Spouse, Son, Daughter, Friend . . .)



"Just discovered your product today while trying to locate classmates ahead of our 50th reunion in 2020. The fact that you did this in a noncommercial manner in a world where everything has a price tag deserves recognition and respect, in my view. Thank you and good luck in all your endeavors." 5/5/2018


"THANKYOU so much for handling this for us! We are so appreciative! It looks GREAT!" 5/2/2018


"Thank YOU for helping us get the word out! I've posted a link to the website on our FB group page and vigorously encouraged other classmates to contribute" 4/27/2018


"Your site is amazing. Kudos to you and your staff. You have benefitted so many high school alumni in organizing their class reunions." 10/4/2017


"Thanks to classreport.org our class website played a huge part in the success of our Reunion. We greatly appreciate your wonderful support." 10/3/2017


"Thanks for all your hard work and ingenious spirit." 9/25/2017


"Thanks guys, you are Good!!" 9/23/2017


"I love your service and will continue to support you." 9/14/2017


"We have been using the website for more than 10 years now. It's still the best website out there for classmates to meet, collect their info and advertise their reunions. Thanks for inventing it all!" 9/11/2017


"Thank you for your assistance. It was very helpful. Looks good!" 9/5/2017



More bravos at: www.classreport.org/bravos




16th Anniversary!
There are no fees required for participation on this site.
Please support this site with your voluntary contributions.
We cannot provide this service without your support. Thank You!
Please read Our Story
ClassTraQ 11.003 Software Copyright © 2003 - 2017 Classreport, Inc. All Rights Reserved e1 amsc: 1