No Ads. No Spam. No Pop-Ups. No Fees. Read Our Story.



This site is operated and funded by members of our class.
Class Administrator: Doug Thompson
Page Hits: 17,765


Class News

7/23/2015
Picture Delay
I apologize for the delay in posting the reunion pictures. A couple of weeks after the reunion I broke my wrist and fingers on my right hand and that has severely limited my computer abilit . . . Continued

6/12/2015
50th Class Reunion
It's happening right now! Our 50th reunion is in full swing in Dumas. We met tonight and decorated our parade trailer, ate some hot dogs, and did a LOT of visiting. Tomorrow is a big day . . . Continued

5/23/2015
Class of '65 50th Reunion
Only three weeks until the big reunion! I do hope you are planning to come because I really want to see you and remember the fun, carefree times of our youth. All of us have had good times . . . Continued


Presenting the Dumas High School Class of 1965! * * UNDER CONSTRUCTION
Our Class Message Board
Your participation is requested!
We would like to hear from you. Post your messages here.

ADD NEW VIEW ALL

Indicates an included photo
| | |
| --- | --- |
| Guess Who Came to See Me Today | Karen Overton (Owens) |
| Leeanna Sloan came to see me today. See | Wed 6/17/2015 10:28 AM |
| REMEMBERING | Leeanna Sloan Turner |
| Really impressed with the profiles! Soun | Wed 6/10/2015 11:45 PM |
| 50th Class Reunion | Cheryl Parker (Cook) |
| Dear friends and classmates, My husband | Tue 6/2/2015 7:19 PM |
| Good to hear from Judith | Doug Thompson |
| So good to hear from you Judith and glad | Thu 2/26/2015 11:23 AM |
| Hello everyone! | Judith Snyder (French) |
| Just wanted to check in and let everyone | Wed 2/25/2015 11:36 AM |
| MERRY CHRISTMAS | Jane McCause (Harlan) |
| MERRY CHRISTMAS TO EACH OF YOU!! PRAYIN | Wed 12/17/2014 6:58 PM |
| Message | Wayne Roberts |
| We lost another friend in August. Verno | Sat 9/20/2014 12:31 AM |
| We Are Next | Doug Thompson |
| Looks like the class of '64 had a great | Sun 6/15/2014 10:56 PM |
| We found Cheryl (or she found us!) | Doug Thompson |
| So good to hear from you Cheryl! Thanks | Tue 12/31/2013 4:35 PM |
| Hello Again & Happy Holidays | Cheryl Parker (Cook) |
| Even though we moved to Roswell, NM just | Tue 12/10/2013 7:20 AM |
| Message | Karen Hodges (Rhynard) |
| My twin sister, Sheron Driessner, has be | Fri 10/11/2013 1:04 PM |
| Class of 1968 Reunion | Doug Thompson |
| Well the Class of '68 had their 45th reu | Sat 6/22/2013 4:43 PM |
| Larry Spears Dad | Jane McCause (Harlan) |
| Wanted to let everyone know that Larry S | Fri 10/19/2012 2:16 PM |
| Jukebox Problem | Doug Thompson |
| Sorry about the problem with our 60's ju | Tue 6/12/2012 9:09 PM |
| Message | Jane McCause (Harlan) |
| Sent out an email but wanted to post her | Sun 1/1/2012 2:46 PM |
Today's Featured Biography
June 1965 and "now what"?? . .and where were we all going and what were we all going to do with our lives now. We all thought we wanted out of school and Dumas as young 18 year olds, but the truth be known later in our lives, I loved all of my time growing up in Dumas from grade school through Jr. High and then High School. What a youth most of us had and how enjoyable and simple it really was compared to the next 45 years.
I worked the summers at the Smelter going to West Texas State, as it was called back then. Me and my bud, Clyde Gregory, put some time in on the furnace and other parts of that big plant. My Dad worked there for 30 years so it wasn't easy to "gold-brick" during work time. To pay for my college fun money (beer and girls) I worked on week-ends also at the smelter and came back to Canyon on Sunday night. Had a great time at college, so much so, that in the Summer of 1968 I got my draft notice to report to Fort Bliss in El Paso in early October. Another "bud", Harold Bradley, was there at the Basic Training area I was assigned to impersonating a drill sargeant with his Smokey the Bear hat on . .HA!!! I also got married to my high school and college sweetie, Diane Bagwell, in November of '68 during basic training and we moved back to El Paso as a married couple. When I went overseas in 1969 she moved back to Dumas and lived with her parents with our daughter.

October 1971 came none to soon and after 3 years in the Army, 14 months overseas, working in Hawk Missile Units (Air Defense) I came back to Amarillo to finish a Marketing degree at W.T. and decide what I wanted to do with my life. In 1973 I entered the life insurance business with Equitable Life of New York and was there for 23 years, 17 years as a manager, selling, hiring, and training agents. In 1980 my son, Joe David, was born and it just proves that having kids 12 years apart might keep you young??? (jury still out on that one). In 1996 I contracted with American National Insurance and for the last 14 years have done the same thing as the prior 23 years, but made one last change as of January of 2011 . .am now affliated with Del Mar Group (DMG) out of Denver, Colorado and still do the same thing as the prior 37 years; work with people in insurance and financial planning. I am self employed and broker with several companies in the products and financial vehicles I sell. Still love the Panhandle and still love working and helping people and seeing clients (most are long-time good friends), and playing golf 2 or 3 days a week and being around crazy golfers. . . HA!!!

We have lived in Amarillo ever since getting out of the service in 1971. Diane and I have been married for 47 years this year and have lost all of our parents, mine both died in 2005 and her Mom died in November 2009 (her Dad, Joe, died in 1980). Our daughter, Stephanie, has 2 step-children. Her husband, Duke Ward, is a Dumas boy so we are keeping it all in the Panhandle. Our son is in the plumbing business down in the Houston area. Looking forward to seeing all those that show up at the 50th Reunion and being sure that we all are still breathing and on the top side of the grass!!





Family News Summary
Enter your Family News Item choosing from our pre-defined categories:
Anniversary, Award, Birth, Death, Diagnosis, Engagement, Graduation, Lottery, Retirement, Vacation, Wedding, Other.
Sad News
Many of you may of not known my Brother Danny. He
Posted by: Jerry Brookmole

2/25/2015

Death
Classmate Sharon Loman (Paige) passed away on Augu
Posted by: Doug Thompson

8/30/2014

Death
With much sadness I am reporting that Rhonda Grill
Posted by: Doug Thompson

6/15/2014

Diagnosis
John Grillo has reported that his wife Rhonda has
Posted by: Doug Thompson

5/8/2014

Death
The mother-I'm-law of our classmate, Barbara Sloan
Posted by: Doug Thompson

4/2/2014

Death
Pete Catherall died Friday, August 14, 2012. Grad
Posted by: Jane McCause (Harlan)

9/16/2012

Death
Father of our classmate, Ricky Price has recently
Posted by: Doug Thompson

3/27/2012
Calendar
There are no Calendar items on file
at this time.

Today's Featured Class Member Website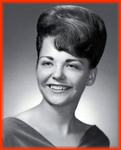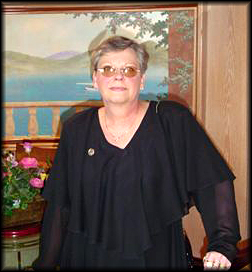 Here is a sampling of the reunion pictures with some names captioned. To view ALL of the pictures I have received, check out the "Featured Links" section in the right hand column of this page. -Doug-
Classreport.org provides free Class Websites for every graduating class of every high school with free access for all.
We are one of the premier social networking sites dating back to 2003. We are a small, family-owned business and yet freely host over a million class websites.
Classreport holds a special place in the hearts of our users: Bravos.
We are funded solely through your voluntary contributions. Can you help us keep this site online and ad-free for another year? Thank you for your support!
Please click here to contribute.
No Ads, No Spam, No Pop-ups, No Fees.
Class Support Status

Our Class Site is Fully Funded!
Additional contributions are welcome and will be used to provide support for the larger Classreport community.
CLICK HERE TO LEARN MORE
Class Directory

Where in the world are you? Stats
Recent Profile Updates
| | |
| --- | --- |
| | Aug 22 |
| | Aug 13 |
| | Jul 31 |
| | Jun 27 |
| | Jun 4 |
| | Apr 20 |
| | Feb 17 |
| | Jan 27 |
Recent Reviews
There are no reviews on file
at this time.
This area is for comments on
books, movies, music,
restaurants, etc.
Visit Other Classes
The Office
(Admin use only)
If you have any questions or comments regarding this website, please contact:

Class Administrator
Doug Thompson

Would you like a sneak peek at a
non-functioning view of The Office?

This class reunion website is a complementary addition to your existing alumni resources.
It is a product of Classreport, Inc. and may not be affiliated with Dumas High School or its alumni association.

Does your High School Class have a full-featured Alumni Website? Start One Now!
(Or start one for your Mother, Father, Sister, Brother, Spouse, Son, Daughter, Friend . . .)



"Your website has been awesome to work with. It made our reunion planning and execution much easier to handle." 6/24/2016


"I have been the co-chair of the reunion for many years and am just now coming across your site. I appreciate the time you have put into this and I am sure this will help our reunion to be very successful." 6/23/2016


"Thank you all so much! Coming up on our reunion, I continue to get many compliments from class members on the website. If they only knew who the real guru's behind it are. I truly couldn't get by without you and we appreciate all that you do for us." 6/20/2016


"I so appreciate Classreport.org and I extend my gratefulness for your efforts. Best regards and good wishes!" 6/13/2016


"I am most appreciative of the Classreport.org site and your support, which far exceeds anything else out there. Many thanks for what you all have done. We are well on our way for our upcoming reunion!" 6/11/2016


"I am so impressed with the Office portion of the website and the wonderful way the information here keeps us all connected. Thank you to the whole Classreport staff for following your dreams and making this possible for so many high school reunion groups to keep in touch. We are happy to support your cause with thankfulness and gratefulness for such a helpful tool. Thank you for all that you do!" 6/10/2016


"I love your site. At my age it is hard putting names and faces together and your site makes it easier than the others. Keep up the good work." 6/6/2016


"What a great website you have!! Our reunion was the best ever because of you and we expect many more at the next one due to the outstanding success of the site! Thx so much!!" 6/4/2016


"This site has helped my class members and I connect with each other that otherwise would not have been possible. We are already starting to plan our next Reunion. Thank you for this website." 5/28/2016


"Thank you for your response to my questions. I appreciate your very kind response and I am very happy with Classreport." 5/20/2016



More bravos at: www.classreport.org/bravos




13th Anniversary!

Search All Schools Best Classes Reunions Features Setup Your Class FAQ Funding Our Story Support Privacy Policy We DO NOT sell advertising to support this site. We DO NOT sell names and addresses to third parties.
There are NO POP-UP ads. There are no registration fees required for participation.
Please support this site with your voluntary contributions.
We cannot provide this service without your support. Thank You! Read Our Story

ClassTraQ 9.7003c Software Copyright ę 2003 - 2015 Classreport, Inc. All Rights Reserved e1