No Ads. No Spam. No Pop-Ups. No Fees. Read Our Story.



This site is operated and funded by members of our class.
Class Administrator: Doug Thompson
Page Hits: 15,064


50 Year Reunion Announcement!
---
50 Year Class Reunion
Friday, June 12, 2015
Dumas, Texas
$50.00 per person, all inclusive
Dumas High School
Class of 1965
50th Class Reunion

To all former students of the Class of 1965, whether graduated or not, please plan on attending our 50th Reunion to be held in Dumas during Dogie Days this coming June.

Schedule of Activities:

*Friday, June 12, Meet and Greet
We will meet at 6pm at 513 N. Dumas Avenue to have a hot dog cook out and decorate our float for the parade on Saturday.

*Saturday, June 13 – Full Day of Fun
10am – Ride float in the parade
Noon – Lunch in the Park, bring your own grub, drinks provided
3pm – Visit and decorate high school for our dinner
7pm - Catered meal by K-Bobs at high school cafeteria

Cost for all activities is $50.00 per person. If you have received a registration form from Karen Owens fill out and return as soon as possible. If you have not received a form, let Karen or Doug know how you may be contacted. Looking forward to seeing everyone there!

-Doug Thompson


Event Contact: Karen Owens, Doug Thompson
Look Who's Coming!
Make Checks Payable To: Karen Owens - Class of 1965
Mail Payment To: Karen Overton, 501 Melinda Drive, Dumas, Texas 79029
---
Class News

5/23/2015
Class of '65 50th Reunion
Only three weeks until the big reunion! I do hope you are planning to come because I really want to see you and remember the fun, carefree times of our youth. All of us have had good times . . . Continued

8/10/2014
50th Reunion Planning Meeting
There will be a 50th Reunion planning meeting on Saturday, August 16th at 11:30am. The meeting will be held at K-Bobs in Dumas. If you can attend please let Karen Overton know ASAP or regi . . . Continued

4/8/2014
Travis Lee Cummins
We have lost another classmate. Travis Cummins passed away at his home in Oklahoma on April 1st. Travis had been in deteriorating health for several years. Travis was one of our more inte . . . Continued


Presenting the Dumas High School Class of 1965! * * UNDER CONSTRUCTION
Our Class Message Board
Your participation is requested!
We would like to hear from you. Post your messages here.

ADD NEW VIEW ALL

Indicates an included photo
| | |
| --- | --- |
| Good to hear from Judith | Doug Thompson |
| So good to hear from you Judith and glad | Thu 2/26/2015 11:23 AM |
| Hello everyone! | Judith Snyder (French) |
| Just wanted to check in and let everyone | Wed 2/25/2015 11:36 AM |
| MERRY CHRISTMAS | Jane McCause (Harlan) |
| MERRY CHRISTMAS TO EACH OF YOU!! PRAYIN | Wed 12/17/2014 6:58 PM |
| Message | Wayne Roberts |
| We lost another friend in August. Verno | Sat 9/20/2014 12:31 AM |
| We Are Next | Doug Thompson |
| Looks like the class of '64 had a great | Sun 6/15/2014 10:56 PM |
| We found Cheryl (or she found us!) | Doug Thompson |
| So good to hear from you Cheryl! Thanks | Tue 12/31/2013 4:35 PM |
| Hello Again & Happy Holidays | Cheryl Parker (Cook) |
| Even though we moved to Roswell, NM just | Tue 12/10/2013 7:20 AM |
| Message | Karen Hodges (Rhynard) |
| My twin sister, Sheron Driessner, has be | Fri 10/11/2013 1:04 PM |
| Class of 1968 Reunion | Doug Thompson |
| Well the Class of '68 had their 45th reu | Sat 6/22/2013 4:43 PM |
| Larry Spears Dad | Jane McCause (Harlan) |
| Wanted to let everyone know that Larry S | Fri 10/19/2012 2:16 PM |
| Jukebox Problem | Doug Thompson |
| Sorry about the problem with our 60's ju | Tue 6/12/2012 9:09 PM |
| Message | Jane McCause (Harlan) |
| Sent out an email but wanted to post her | Sun 1/1/2012 2:46 PM |
| Jane McCause Harlan | Jane McCause (Harlan) |
| Hope each and everyone of you have a hea | Sat 12/31/2011 9:49 AM |
| Message | Jane McCause (Harlan) |
| Knew that everyone would want to know th | Tue 12/20/2011 7:43 PM |
| Message Christmas Classmates! | Doug Thompson |
| I hope that all of my great classmates h | Tue 12/20/2011 2:28 PM |
Today's Featured Biography
After graduation, I attended Oklahoma State Tech (Okmulgee) for 1 year. After returning home for the summer, I received my invitation from Uncle Sam. Leaving Dumas, I eventually made it to the Korea DMZ with the 2nd Infantry Div. via Fort Hood & the 1st Armored Division (SEP 66 to JUL 68).A few weeks after returning home, it was time to see more of the world.
I wound up in the Bartlesville / Tulsa area.
While working in Bartlesville for Phillips (68-69), I met the love of my life, Sheila. APR 69,I moved to Tulsa & went to work for Leland Equipment for 5 years (69-74). Sheila & I were married Dec, 1970. Our first son, Shawn, was born in 74. (Note: In about 10 years, the Leland location became a WalMart parking lot.)
Shortly afterward, I moved to another job at the Tulsa Port of Catoosa, where I worked at the same address for 35 years (1974 - 2009)for 5 different companies (UOP, Inc., Signal Cos., Allied Signal, ASEC Mfg./Delphi, & Umicore). During this time, our second son Wade and our daughter Ashley were born.
This was a very unique job, as it was 1 of 4 businesses in the world that manufactured "catalytic convertors" of all shapes and sizes. The technology was constantly changing and made for a very interesting experience.
My opportunity to see more of the world came about in 2001 and continued through 2004. I was able to visit places in Australia, China, Europe, Mexico, and New Zealand. My first International trip to Europe started 10 SEP 01 and proved to be very interesting. In 2005, Delphi filled for bankruptcy in the states and sold the company to a European competitor in 2006.
At this time, I retired from Delphi, but, continued to work for the new company, Umicore. This lasted another 2 years, until I accepted a severance package for 2009 and found myself unemployed. After recovering from my second major knee surgery, I made several attempts to re-enter the land of gainfully employed.
Finally, I found a job with EMSA/Paramedics Plus (local ambulance service) APR 2010. This is where I am currently employed. Things were looking good until the evening of 26 MAR 13, when my wife suffered a stroke. Due to complications from the stroke, she passed away 31 MAR 13. Now, after 42+ years of marriage and a best friend, I am contemplating retirement for 1. OUCH!

Question:
1) How many Vets does the Class of '65 have?
2) Where were you on 11SEP 01?
3) Does the top of the Eiffel Tower move?


Family News Summary
Enter your Family News Item choosing from our pre-defined categories:
Anniversary, Award, Birth, Death, Diagnosis, Engagement, Graduation, Lottery, Retirement, Vacation, Wedding, Other.
Sad News
Many of you may of not known my Brother Danny. He
Posted by: Jerry Brookmole

2/25/2015

Death
Classmate Sharon Loman (Paige) passed away on Augu
Posted by: Doug Thompson

8/30/2014

Death
With much sadness I am reporting that Rhonda Grill
Posted by: Doug Thompson

6/15/2014

Diagnosis
John Grillo has reported that his wife Rhonda has
Posted by: Doug Thompson

5/8/2014

Death
The mother-I'm-law of our classmate, Barbara Sloan
Posted by: Doug Thompson

4/2/2014

Death
Pete Catherall died Friday, August 14, 2012. Grad
Posted by: Jane McCause (Harlan)

9/16/2012

Death
Father of our classmate, Ricky Price has recently
Posted by: Doug Thompson

3/27/2012
Calendar
There are no Calendar items on file
at this time.

Today's Featured Class Member Website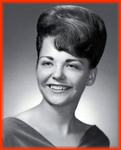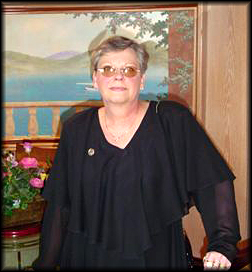 Here is a sampling of the reunion pictures with some names captioned. To view ALL of the pictures I have received, check out the "Featured Links" section in the right hand column of this page. -Doug-
Classreport.org provides free Class Websites for every graduating class of every high school with free access for all.
We are one of the premier social networking sites dating back to 2003. We are a small, family owned business but freely host over a million class websites.
Classreport holds a special place in the hearts of our users: Bravos.
We are funded solely through your voluntary contributions.
No Ads, No Spam, No Pop-ups, No Fees.
Class Support Status

Our Class Site is Fully Funded!
Additional contributions are welcome and will be used to provide support for the larger Classreport community.
CLICK HERE TO LEARN MORE
Class Directory
| | | |
| --- | --- | --- |
| | | |
| | 187 | |
| | 18 | |
| | 45 | |
| Total On File: | 250 | |
| | | |
| | 4 | |

Where in the world are you? Stats
Recent Profile Updates
| | |
| --- | --- |
| | May 25 |
| | May 19 |
| | May 3 |
| | Apr 25 |
| | Apr 22 |
| | Apr 20 |
| | Apr 20 |
| | Apr 3 |
Recent Reviews
There are no reviews on file
at this time.
This area is for comments on
books, movies, music,
restaurants, etc.
Visit Other Classes
The Office
(Admin use only)
If you have any questions or comments regarding this website, please contact:

Class Administrator
Doug Thompson

Would you like a sneak peek at a
non-functioning view of The Office?

This class reunion website is a complementary addition to your existing alumni resources.
It is a product of Classreport, Inc. and may not be affiliated with Dumas High School or its alumni association.

Does your High School Class have a full-featured Alumni Website? Start One Now!
(Or start one for your Mother, Father, Sister, Brother, Spouse, Son, Daughter, Friend . . .)



"Your website and tools have been invaluable for our reunion!!" 5/6/2015


"What a nice job you all have done with this. The pictures brought back fond memories of our youth, while growing up together." 5/1/2015


"You have a great site. We appreciate your stuff." 4/26/2015


"Great site to support the school reunions! I will be happy to update the page and spread the word!" 4/13/2015


"Love the ability to add radio stations to the website. I listen to it whenever I come to work on the page. Thanks." 4/1/2015


"Thank you for an easy-to-use website." 3/22/2015


"Thanks for your hard work on keeping this site operational." 3/3/2015


"I like your website a lot. Thank you for quick responses to all of my questions." 2/14/2015


"Thank you for creating and hosting such a great site!" 1/17/2015


"Good luck you guys are doing a great job." 1/7/2015



More bravos at: www.classreport.org/bravos




12th Anniversary!

Search All Schools Best Classes Reunions Features Setup Your Class FAQ Funding Our Story Support Privacy Policy We DO NOT sell advertising to support this site. We DO NOT sell names and addresses to third parties.
There are NO POP-UP ads. There are no registration fees required for participation.
Please support this site with your voluntary contributions.
We cannot provide this service without your support. Thank You! Read Our Story

ClassTraQ 9.7003c Software Copyright © 2003 - 2015 Classreport, Inc. All Rights Reserved e1