Dear Classreport users:
We are one of the premiere social networking websites dating back to 2003. We are a small, family owned and operated business with less than 15 staff but freely host over a million class websites. Classreport holds a special place in the hearts of our users:
Bravos
. We are funded solely through your voluntary contributions. Despite our small size we have the same costs as any other site: servers, security, software, and staff. So now we ask for your support. If everyone reading this gave $15, our fundraiser would be over in one day. If Classreport is useful to you, take one minute to keep it online and ad-free for another year. Thank you.
Click here to chip in now
.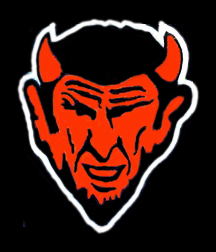 Demons
THE FOLLOWING CLASS
MEMBERS HAVE MADE
THIS WEBSITE POSSIBLE
BY THEIR GENEROUS
CONTRIBUTIONS:
5 YEAR CLASS SPONSORSHIP
Our Class Site is Fully Funded Through Our 50th Reunion Year by
John Grillo
Additional contributions are welcome to support the larger Classreport community.


CLICK HERE TO CHIP IN NOW
10th Anniversary!
No Ads. No Spam. No Pop-Ups. No Fees. Read Our Story.



This site is operated and funded by members of our class.
Class Administrator: Doug Thompson
Page Hits: 12,884


50 Year Reunion Announcement!
---
Saturday, June 13, 2015
NOTICE * NOTICE * NOTICE * NOTICE * NOTICE * NOTICE

IT'S ONLY A LITTLE OVER A YEAR AWAY!


Our 50th reunion will be here before you know it. Please take a little time to update your profile so we will have the most current information for you. We will soon be sending announcements and info via email and/or snail mail. Also edit your profile and let everyone know what you are up to now. We really do want to know. Looking forward to the reunion!

-Doug Thompson-
---
Class News

8/10/2014
50th Reunion Planning Meeting
There will be a 50th Reunion planning meeting on Saturday, August 16th at 11:30am. The meeting will be held at K-Bobs in Dumas. If you can attend please let Karen Overton know ASAP or regi . . . Continued

4/8/2014
Travis Lee Cummins
We have lost another classmate. Travis Cummins passed away at his home in Oklahoma on April 1st. Travis had been in deteriorating health for several years. Travis was one of our more inte . . . Continued

3/8/2014
Sir Larry Spears
Our classmate, Larry Spears, passed away on March 7, 2014. One of the most intelligent among us, Larry will also be remembered for his wit, his playful sarcasm, and his love for his dogs. . . . Continued


Presenting the Dumas High School Class of 1965! * * UNDER CONSTRUCTION
Our Class Message Board
Your participation is requested!
We would like to hear from you. Post your messages here.

ADD NEW VIEW ALL

Indicates an included photo
| | |
| --- | --- |
| Message | Wayne Roberts |
| We lost another friend in August. Verno | Sat 9/20/2014 12:31 AM |
| We Are Next | Doug Thompson |
| Looks like the class of '64 had a great | Sun 6/15/2014 10:56 PM |
| We found Cheryl (or she found us!) | Doug Thompson |
| So good to hear from you Cheryl! Thanks | Tue 12/31/2013 4:35 PM |
| Hello Again & Happy Holidays | Cheryl Parker (Cook) |
| Even though we moved to Roswell, NM just | Tue 12/10/2013 7:20 AM |
| Message | Karen Hodges (Rhynard) |
| My twin sister, Sheron Driessner, has be | Fri 10/11/2013 1:04 PM |
| Class of 1968 Reunion | Doug Thompson |
| Well the Class of '68 had their 45th reu | Sat 6/22/2013 4:43 PM |
| Larry Spears Dad | Jane McCause (Harlan) |
| Wanted to let everyone know that Larry S | Fri 10/19/2012 2:16 PM |
| Jukebox Problem | Doug Thompson |
| Sorry about the problem with our 60's ju | Tue 6/12/2012 9:09 PM |
| Message | Jane McCause (Harlan) |
| Sent out an email but wanted to post her | Sun 1/1/2012 2:46 PM |
| Jane McCause Harlan | Jane McCause (Harlan) |
| Hope each and everyone of you have a hea | Sat 12/31/2011 9:49 AM |
| Message | Jane McCause (Harlan) |
| Knew that everyone would want to know th | Tue 12/20/2011 7:43 PM |
| Message Christmas Classmates! | Doug Thompson |
| I hope that all of my great classmates h | Tue 12/20/2011 2:28 PM |
| 1964 Annual | Lynda DuPree (Hanna) |
| Doug, just saw your message about a 1964 | Sun 11/6/2011 5:58 PM |
| Need 1964 Annual | Doug Thompson |
| Does anyone have a 1964 Dumas Annual I c | Mon 10/24/2011 10:25 PM |
| Message | Jane McCause (Harlan) |
| Knew that everyone would want to know th | Sun 6/26/2011 9:41 PM |
Today's Featured Biography
Class of 65 was great, this year will be my 65th year , I wonder how great.

Those of you that I keep up with on Facebook know me better than most. I get a bit carried away about the military, I play games and I try to keep up with classmates,friends and family. I know many that are listed as missing are alive and well. I hope that they will find this site and catch up with those of us that are interested in their lives after high school. I also kown it hurts to see our class get smaller with the passing years.

I have three adult children, Phillip in New York, Crystal here in Bedford, Tx and Collin and wife and our grandson in San Diego. the two oldest are single and graduated U of T Arlington. Collin is a career Marine and is doing the exact same job I did when I was a jarhead.

I have retired from being involved with youth sports not my decision, body worn out. I work for an Oil Co in Denton and will do all I can to stay ther till they run me off.

My wife ,my poor wife still puts up with me after all these years and she deserves all the credit for keeping the fmily whole. I hope you all are well as we come into our Senior years and when I look at your pictures I have only the greatest thoughts. God Bless you all where ever you may be.


Family News Summary
Enter your Family News Item choosing from our pre-defined categories:
Anniversary, Award, Birth, Death, Diagnosis, Engagement, Graduation, Lottery, Retirement, Vacation, Wedding, Other.
Death
Classmate Sharon Loman (Paige) passed away on Augu
Posted by: Doug Thompson

8/30/2014

Death
With much sadness I am reporting that Rhonda Grill
Posted by: Doug Thompson

6/15/2014

Diagnosis
John Grillo has reported that his wife Rhonda has
Posted by: Doug Thompson

5/8/2014

Death
The mother-I'm-law of our classmate, Barbara Sloan
Posted by: Doug Thompson

4/2/2014

Death
Pete Catherall died Friday, August 14, 2012. Grad
Posted by: Jane McCause (Harlan)

9/16/2012

Death
Father of our classmate, Ricky Price has recently
Posted by: Doug Thompson

3/27/2012

Death
Linda Cluck's Mother died on Friday, June 24. Grav
Posted by: Doug Thompson

6/28/2011
Calendar
There are no Calendar items on file
at this time.

Today's Featured Class Member Website
Here is a sampling of the reunion pictures with some names captioned. To view ALL of the pictures I have received, check out the "Featured Links" section in the right hand column of this page. -Doug-
Classreport.org provides free Class Websites for every graduating class of every high school with free access for all.
No Ads, No Spam, No Pop-ups, No Fees.
Class Support Status

Our Class Site is Fully Funded!
Additional contributions are welcome and will be used to provide support for the larger Classreport community.
CLICK HERE TO LEARN MORE
Recent Profile Updates
| | |
| --- | --- |
| | Oct 23 |
| | Oct 21 |
| | Oct 21 |
| | Oct 20 |
| | Oct 20 |
| | Oct 11 |
| | Oct 9 |
| | Oct 9 |
Recent Reviews
There are no reviews on file
at this time.
This area is for comments on
books, movies, music,
restaurants, etc.
Visit Other Classes
The Office
(Admin use only)
If you have any questions or comments regarding this website, please contact:

Class Administrator
Doug Thompson

Would you like a sneak peek at a
non-functioning view of The Office?

This class reunion website is a complementary addition to your existing alumni resources.
It is a product of Classreport, Inc. and may not be affiliated with Dumas High School or its alumni association.

Does your High School Class have a full-featured Alumni Website? Start One Now!
(Or start one for your Mother, Father, Sister, Brother, Spouse, Son, Daughter, Friend . . .)



"You guys do a great job. Thanks." 10/20/2014


"I have to tell you that I LOVE your site! I have used it to plan several reunions now and I so appreciate your efforts and support. Thanks so much!" 7/9/2014


"This is the supreme class reunion program out there. Those other sites charge you for almost everything you use or research. My advice to all the classes out there - give yourself a break including your wallet, and do the organization yourself with the fine help of this awesome program. Classreport is the Epic Smart way to manage your class activities and reunions. We consider this program as a legacy to our classes." 5/22/2014


"Without this top-drawer of a web site, keeping up-to-date on activities of fellow alums would be absolutely impossible…THANK YOU to all who are keeping it going!" 5/15/2014


"Everything you are doing is so appreciated! This site is very effective." 5/1/2014


"Thank you so much for this! We have been so delighted with our site since we opened it, and the class is very supportive of it as well." 2/26/2014


"You have built a fantastic website and I try to tell a lot of people about it!" 2/22/2014


"Your site has been so helpful with planning our reunions, making up booklets, badges etc. Couldn't have done it without you. Hope the site continues it's success." 2/17/2014


"Thank you, the site is nice!" 2/15/2014


"I am so enjoying reminiscing over so many memories! Thanks for putting this together." 2/14/2014



More bravos at: www.classreport.org/bravos




10th Anniversary!

Search All Schools Best Classes Reunions Features Setup Your Class FAQ Funding Our Story Support Privacy Policy We DO NOT sell advertising to support this site. We DO NOT sell names and addresses to third parties.
There are NO POP-UP ads. There are no registration fees required for participation.
Please support this site with your voluntary contributions.
We cannot provide this service without your support. Thank You! Read Our Story

ClassTraQ 9.6001a Software Copyright © 2003 - 2014 Classreport, Inc. All Rights Reserved e1