No Ads. No Spam. No Pop-Ups. No Fees. Read Our Story.



This site is operated and funded by members of our class.
Class Administrator: Doug Thompson
Page Hits: 16,468


Class News

7/23/2015
Picture Delay
I apologize for the delay in posting the reunion pictures. A couple of weeks after the reunion I broke my wrist and fingers on my right hand and that has severely limited my computer abilit . . . Continued

6/12/2015
50th Class Reunion
It's happening right now! Our 50th reunion is in full swing in Dumas. We met tonight and decorated our parade trailer, ate some hot dogs, and did a LOT of visiting. Tomorrow is a big day . . . Continued

5/23/2015
Class of '65 50th Reunion
Only three weeks until the big reunion! I do hope you are planning to come because I really want to see you and remember the fun, carefree times of our youth. All of us have had good times . . . Continued


Presenting the Dumas High School Class of 1965! * * UNDER CONSTRUCTION
Our Class Message Board
Your participation is requested!
We would like to hear from you. Post your messages here.

ADD NEW VIEW ALL

Indicates an included photo
| | |
| --- | --- |
| Guess Who Came to See Me Today | Karen Overton (Owens) |
| Leeanna Sloan came to see me today. See | Wed 6/17/2015 10:28 AM |
| REMEMBERING | Leeanna Sloan Turner |
| Really impressed with the profiles! Soun | Wed 6/10/2015 11:45 PM |
| 50th Class Reunion | Cheryl Parker (Cook) |
| Dear friends and classmates, My husband | Tue 6/2/2015 7:19 PM |
| Good to hear from Judith | Doug Thompson |
| So good to hear from you Judith and glad | Thu 2/26/2015 11:23 AM |
| Hello everyone! | Judith Snyder (French) |
| Just wanted to check in and let everyone | Wed 2/25/2015 11:36 AM |
| MERRY CHRISTMAS | Jane McCause (Harlan) |
| MERRY CHRISTMAS TO EACH OF YOU!! PRAYIN | Wed 12/17/2014 6:58 PM |
| Message | Wayne Roberts |
| We lost another friend in August. Verno | Sat 9/20/2014 12:31 AM |
| We Are Next | Doug Thompson |
| Looks like the class of '64 had a great | Sun 6/15/2014 10:56 PM |
| We found Cheryl (or she found us!) | Doug Thompson |
| So good to hear from you Cheryl! Thanks | Tue 12/31/2013 4:35 PM |
| Hello Again & Happy Holidays | Cheryl Parker (Cook) |
| Even though we moved to Roswell, NM just | Tue 12/10/2013 7:20 AM |
| Message | Karen Hodges (Rhynard) |
| My twin sister, Sheron Driessner, has be | Fri 10/11/2013 1:04 PM |
| Class of 1968 Reunion | Doug Thompson |
| Well the Class of '68 had their 45th reu | Sat 6/22/2013 4:43 PM |
| Larry Spears Dad | Jane McCause (Harlan) |
| Wanted to let everyone know that Larry S | Fri 10/19/2012 2:16 PM |
| Jukebox Problem | Doug Thompson |
| Sorry about the problem with our 60's ju | Tue 6/12/2012 9:09 PM |
| Message | Jane McCause (Harlan) |
| Sent out an email but wanted to post her | Sun 1/1/2012 2:46 PM |
Today's Featured Biography
First, I would like to thank all those that made the reunion such a good time. I got to visit with old friends and I got to visit with some that I really did not have a lot to do with in HS. Thanks, well done and can't wait until next reunion.

I was drafted in 1968, before the Army could get their hands on me I joined the U.S. Navy. I also married my Sweet Vicki that same year. We stayed in the military because we liked it and because it gave us an opportunity to start new churches around the country and world. We got to do a lot of missionary work without having to have a sponsor or follow a lot of rules.
I retired twice. after the first retirement I was recalled the next day and stayed for another 3 years. I was injured and the Navy finally retired me in 1992. I was very sick for seven long years. Didn't think that I would live. But God had a different idea about my health and how long I would live. I went back to work filling in for ministers who were on vacation and gone from their churches for short times. I became an interium pastor for a small country church. After 3 months they asked me to become their pastor and lead them. We prayed about this and we were guided to stay as pastor. We have been here for 16 years. We are currently thinking about changing jobs again in December of this year. Sweet Vicki finally will retire and I will go back to supply work. Good deal.



Family News Summary
Enter your Family News Item choosing from our pre-defined categories:
Anniversary, Award, Birth, Death, Diagnosis, Engagement, Graduation, Lottery, Retirement, Vacation, Wedding, Other.
Sad News
Many of you may of not known my Brother Danny. He
Posted by: Jerry Brookmole

2/25/2015

Death
Classmate Sharon Loman (Paige) passed away on Augu
Posted by: Doug Thompson

8/30/2014

Death
With much sadness I am reporting that Rhonda Grill
Posted by: Doug Thompson

6/15/2014

Diagnosis
John Grillo has reported that his wife Rhonda has
Posted by: Doug Thompson

5/8/2014

Death
The mother-I'm-law of our classmate, Barbara Sloan
Posted by: Doug Thompson

4/2/2014

Death
Pete Catherall died Friday, August 14, 2012. Grad
Posted by: Jane McCause (Harlan)

9/16/2012

Death
Father of our classmate, Ricky Price has recently
Posted by: Doug Thompson

3/27/2012
Calendar
There are no Calendar items on file
at this time.

Today's Featured Class Member Website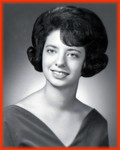 Here is a sampling of the reunion pictures with some names captioned. To view ALL of the pictures I have received, check out the "Featured Links" section in the right hand column of this page. -Doug-
Classreport.org provides free Class Websites for every graduating class of every high school with free access for all.
We are one of the premier social networking sites dating back to 2003. We are a small, family-owned business and yet freely host over a million class websites.
Classreport holds a special place in the hearts of our users: Bravos.
We are funded solely through your voluntary contributions.
No Ads, No Spam, No Pop-ups, No Fees.
Class Support Status

Our Class Site is Fully Funded!
Additional contributions are welcome and will be used to provide support for the larger Classreport community.
CLICK HERE TO LEARN MORE
Class Directory
| | | |
| --- | --- | --- |
| | | |
| | 187 | |
| | 17 | |
| | 46 | |
| Total On File: | 250 | |
| | | |
| | 4 | |

Where in the world are you? Stats
Recent Profile Updates
| | |
| --- | --- |
| | Nov 13 |
| | Oct 19 |
| | Jun 19 |
| | Jun 19 |
| | Jun 12 |
| | Jun 10 |
| | Jun 3 |
| | May 25 |
Recent Reviews
There are no reviews on file
at this time.
This area is for comments on
books, movies, music,
restaurants, etc.
Visit Other Classes
The Office
(Admin use only)
If you have any questions or comments regarding this website, please contact:

Class Administrator
Doug Thompson

Would you like a sneak peek at a
non-functioning view of The Office?

This class reunion website is a complementary addition to your existing alumni resources.
It is a product of Classreport, Inc. and may not be affiliated with Dumas High School or its alumni association.

Does your High School Class have a full-featured Alumni Website? Start One Now!
(Or start one for your Mother, Father, Sister, Brother, Spouse, Son, Daughter, Friend . . .)



"Thanks again for all you do for classreport.org. It is a great service for us and other classes." 10/15/2015


"You all are doing a great job!" 10/10/2015


"On behalf of our class thank you for the wonderful free service you provide to our classmates via our web site you support.This is a very good service!" 10/9/2015


"We appreciate all your effort establishing and upgrading the Classreport networking, social website. Thank you." 10/5/2015


"You guys are great!" 9/15/2015


"Nice site." 9/7/2015


"Thanks for putting together great websites for alums to enjoy. Great job." 9/5/2015


"This is a great web site." 8/31/2015


"Your instructions worked perfectly. Thank you so much." 8/28/2015


"Thanks so much for your site as we use it quite often!" 8/21/2015



More bravos at: www.classreport.org/bravos




12th Anniversary!

Search All Schools Best Classes Reunions Features Setup Your Class FAQ Funding Our Story Support Privacy Policy We DO NOT sell advertising to support this site. We DO NOT sell names and addresses to third parties.
There are NO POP-UP ads. There are no registration fees required for participation.
Please support this site with your voluntary contributions.
We cannot provide this service without your support. Thank You! Read Our Story

ClassTraQ 9.7003c Software Copyright ę 2003 - 2015 Classreport, Inc. All Rights Reserved e1