No Ads. No Spam. No Pop-Ups. No Fees. Read Our Story.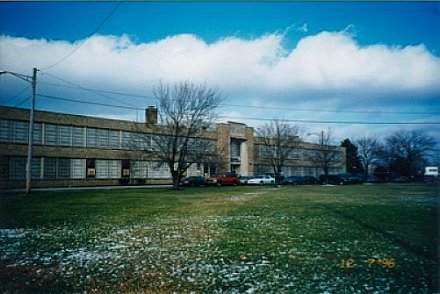 This photo can be changed by your Class Administrator.


This site is operated and funded by members of our class.
Class Administrator: Victor Racosky
Page Hits: 4,332


Class News

4/22/2014
Yearbook photos now in place!
Anyone stopping by, please take a few minutes to browse the Class Directory. The access point can be found just below the 'Globe Icon'. Click on Class Directory, then on an "A" name or an . . . Continued

3/20/2014
WE HAVE 68 CONFIRMATIONS AS OF 08/20/14 MANY MAYBES
Missing Data . . . Continued

2/12/2014
Check out alternate Waterford Twp. H.S. Class '64 on Classmates.com
Missing Data . . . Continued


Our Class Message Board
Your participation is requested!
We would like to hear from you. Post your messages here.

ADD NEW VIEW ALL

Indicates an included photo
| | |
| --- | --- |
| Message | Edgar Tarchalski |
| No Message Entered | Thu 9/11/2014 7:30 AM |
| Message | Mike |
| Hello To All of you! Looking forward to | Mon 9/8/2014 11:50 AM |
| Message | Edgar Tarchalski |
| Papa's Fast Car | Wed 8/6/2014 8:32 AM |
| Check out this site | Theodore Villella |
| Our people locator for the 50th reunion | Wed 5/7/2014 12:09 PM |
| Message | Victor Racosky |
| PLANNING COMMITTEE MEETING DATE CHANGED | Mon 4/7/2014 10:49 PM |
| Message | Victor Racosky |
| Next Classmates meeting: 3-3-'14 at Vill | Thu 2/6/2014 10:30 PM |
| Message | Victor Racosky |
| A Classmates meeting on 2-3-'14 at Ponti | Thu 2/6/2014 10:20 PM |
Today's Featured Biography
Went back to Sweden after graduation, spent two more years in high school. Spent one year in the Swedish army (which in those days did not participate in wars, thank God). Then two years at the Chalmers University of Technology - no exam. Married my first wife, Eva, in 1968. Decided to become a journalist. Exam in 1971. Worked two years for a utility in their information department with info on nuclear power. Bought a classic car, a 1939 Citroen B11 Commerciale in 1971.
In 1973 I started working for the Metal Worker. In 1975 I was back in Waterford/Detroit to write a story on the crises in the auto industry. Became editor-in-chief in 1978. Started out with a six-week vacation, travelling the US in a motor home. While visiting Mike Skelton (class of '65) in California, we learned that our daughter was on her way. Came back to Waterford again at the end of the trip. In 1979 I was on a speaking tour in the US, and once again visited Waterford.
In 1983 I became press secretary to the Swedish minister of energy. Stayed for two years and than moved to a town 300 miles north of Stockholm and became editor of two local daily newspapers. Divorced and remarried in 1992.
In 1997 I came to the US to write a book on employee ownership. I spent most of the time in Kent, Ohio, but came to Waterford to see some friends.
I quit my job in 2000, when the papers merged with the local competitors. Started my own business in free lance journalism, business consulting, leadership training. I wrote books, political commentary, managed a venture capital project and did anything people asked me to do.
Divorced again in 2005.
Just before Christmas 2007, the above mentioned Mike Skelton asked if I wanted the Swedish representative for his new company, which would help foreign companies establish themselves in the US. My home room teacher, Mrs White-Pearsall-Groenwald invited me to a birthday party in the summer of 2008, and I came over to the US to meet Mike and attend the birthday party. To pay for the trip I bought a 1966 Mustang to bring back to Sweden to sell. That was when I met Leanne Poffenberger again, after 44 years of no contact. Two years later we were married and no hope to live happily forever after.



Family News Summary
Enter your Family News Item choosing from our pre-defined categories:
Anniversary, Award, Birth, Death, Diagnosis, Engagement, Graduation, Lottery, Retirement, Vacation, Wedding, Other.
| | | |
| --- | --- | --- |
| Death | Posted by: Lois Heikkila Graunstadt | 8/11/2014 |
Calendar
There are no Calendar items on file
at this time.

CLASSMATES ATTENDING AS OF 8-18-'14 Cindy (Hayman) Hartzman            Cappy (Tibbles) Robinson Bud Brandon                    Rick Ries Bob Smith                        Richard Raber Dave Smith                        Nancy (Weber) Overfield Vic Racosky                    Janie (Keith) Martin Richard Lonteen                    Jim Walsh Becky (Miller) Geror                Dennis Ahnen     Lois Heikkila                    Mary (Barningham) Althaver Ed Tarchalski                    Edward Andrews Joyce (Shutt) McKay                Fred Rohrer Tim Murphy                    Ronald Canterbury Steve Thomas                    Robert Kenny John Rooney                    Marilyn (Maynard) Kilman Mike (Kip) Worley                Rhonda (Hart) Malley Ted Villella                        Lynn (Filer) Meyer Joannie (Nicholson) Easterle            Gerald Rose Liz (Grimes) Lee                    Lynn (Bone) Strong Kathryn (Jones) Lamka            Linda (Parker) Thompson Judy (Voydanoff) Griggs            Sharon (Whitlow) Good Jerry Craig                        Nancy (Greenlee) Gulda Roger Ealy                        Sandy (Combs) Scutt Jim Brien                        Janice (Anderson) Boston Gail (VanKleek) Warner            Bill Powell Chuck Warner                    Cheryl (Webster) Seconder Ron Potter                        Marvin Weber Linda (Acord) Clark                Judy (Cornett) Weber Marsha (Bigsby) Andrews            Warren Guilds David Ewer                        Per Ahlstrom Bob Lamb                        Leanne (Poffenberger) Ahlstrom Delores (Miller) Malatin            Leroy Brondige Tom Mallery                    Laurijean (Beaudry) Brandon Maria (Rife) Timmerman            Chuck Swenson Rodney Shaul                    Patricia (Haynes) Harris Jeanne (Bird) Overweg                Joseph Hughes Gwynne Olson                    Sandra (McKinney) Truesdell Richard Feys                    Sandra (Klee) Krupka         Linda (Duncan) LaForge            Pam (Bomsta) McKinnon Rosemarie Arakelian                Betty (Proper) Dymond Randall Fulkerson                Deanna (Richie) Taylor Jan Appel                               
Classreport.org provides free Class Websites for every graduating class of every high school with free access for all.
We are one of the premier social networking sites dating back to 2003. We are a small, family-owned business and yet freely host over a million class websites.
Classreport holds a special place in the hearts of our users: Bravos.
We are funded solely through your voluntary contributions. Can you help us keep this site online and ad-free for another year? Thank you for your support!
Please click here to contribute.
No Ads, No Spam, No Pop-ups, No Fees.
Class Support Status

Our Class Site is Fully Funded!
Additional contributions are welcome and will be used to provide support for the larger Classreport community.
CLICK HERE TO LEARN MORE
Class Directory

Where in the world are you? Stats
Recent Profile Updates
| | |
| --- | --- |
| | May 16 |
| | Mar 18 |
| | Mar 7 |
| | Dec 25 |
| | Apr 9 |
| | Nov 9 |
| | Oct 18 |
| | Oct 5 |
Class Poll
There is no Active Poll
at this time.
Recent Reviews
There are no reviews on file
at this time.
This area is for comments on
books, movies, music,
restaurants, etc.
Visit Other Classes
The Office
(Admin use only)
If you have any questions or comments regarding this website, please contact:

Class Administrator
Victor Racosky

WTHS Site Coordinator
Ralph Irish
Class of 1957

Would you like a sneak peek at a
non-functioning view of The Office?

This class reunion website is a complementary addition to your existing alumni resources.
It is a product of Classreport, Inc. and may not be affiliated with Waterford Township High School or its alumni association.

Does your High School Class have a full-featured Alumni Website? Start One Now!
(Or start one for your Mother, Father, Sister, Brother, Spouse, Son, Daughter, Friend . . .)



"Ttanks for your support. I was able to get the correct document uploaded. Your site is amazing." 2/9/2017


"You have done a GREAT job with this site. I will be telling our class to update their profiles." 2/8/2017


"My class appreciates your organization more than I can say. THANK YOU." 2/8/2017


"Many thanks for the news update about our class. The site is really looking great!" 2/6/2017


"Thanks for all you do for us!" 1/13/2017


"I enjoy reading the website." 12/27/2016


"You have a great web site - Thank you!" 12/24/2016


"Thank you for having such a wonderful site. Our class appreciates your continuing work." 11/24/2016


"We are glad that you all maintain this web site. We think our site is a really good site and want to keep it running." 11/23/2016


"Great Stuff!!! Thank you." 11/23/2016



More bravos at: www.classreport.org/bravos




14th Anniversary!

Search All Schools Best Classes Reunions Features Setup Your Class FAQ Funding Our Story Support Privacy Policy We DO NOT sell advertising to support this site. We DO NOT sell names and addresses to third parties.
There are NO POP-UP ads. There are no registration fees required for participation.
Please support this site with your voluntary contributions.
We cannot provide this service without your support. Thank You! Read Our Story

ClassTraQ 9.7003c Software Copyright © 2003 - 2015 Classreport, Inc. All Rights Reserved e1