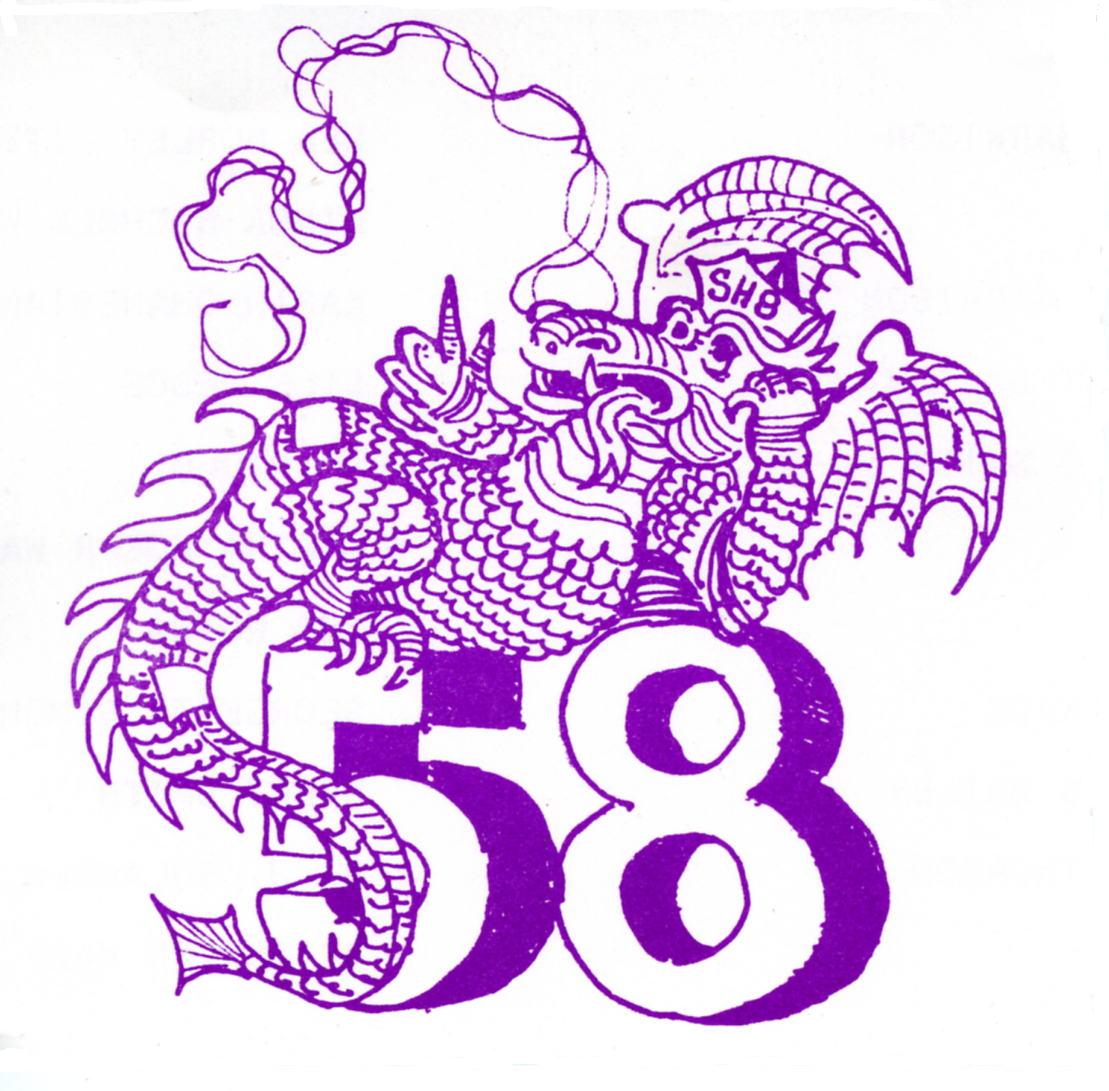 This site is operated and funded by members of our class.
Class Administrator: Donald Richard 'Dick' BALDWIN
Page Hits: 18,900


60 Year Reunion Announcement!
---
RE-UNITED . . . And it Feels So Good
Saturday, May 19, 2018 - 1:00 pm
Dante Club, 2330 Fair Oaks Blvd., Sacramento, CA
Per person: $35 advance (by May 7); $40 (after May 7; $45 (Day of event)
1:00 – 2:30    Activities: Reunion Photographers Photos, Classic/Antique Auto Show, Find classmates, Select Table, Chat, Games, Dance, etc.

2:30 – 3:45    Dinner: Balsamic Chicken Buffet, Round Tables, Spacious room and Viewing screen; Two carafes of wine per table (courtesy of your reunion committee). No-host bar available throughout reunion.

3:45 – 4:00    Program: To be determined.

4:00 – 5:00    Aprčs-Program: Dessert/Mixer/Departure; Last chance to say 'hello/goodbye' until the 65th year reunion.

Event Contact: Dick Baldwin
Look Who's Coming!
Make Checks Payable To: SHS Class of 58 Reunion
Mail Payment To: Reunion Committee, 2924 Highland Avenue, Sacramento, CA 95818
---
Class News

8/4/2017
60th REUNION DATE, TIME AND VENUE ANNOUNCED
'Club 58' meets for luncheon and reunion meeting Ten members of the Sac High Class of 58 reunion committee met on Thursday, August 3rd for a meeting and luncheon of the 'Club 58' group at . . . Continued

4/2/2017
Maggie ADAIR Upton Featured in Antigone
SARTA Lifetime Achievement Award recipient, Maggie ADAIR Upton, will be featured in an adaptation of Antigone, by Sophocles, at the Big Idea Theatre, 1616 Del Paso Boulevard, North Sacrament . . . Continued

9/27/2016
Maggie ADAIR Upton receives SARTA Lifetime Achievement Award
Congratulations to classmate Maggie ADAIR Upton A Lifetime Achievement Award was bestowed upon Maggie recently by SARTA (Sacramento Area Regional Theatre Alliance). The following informatio . . . Continued


Today's Featured Biography
I have been engaged as a political scientist and a political activist since I was an undergraduate at Stanford, including joining the student Socialist Caucus. But I was already interested in changing the world at SHS, which sometimes got me in trouble with the administration when I wrote editorials as X-Ray Editor that they didn't like.

After graduating from Stanford, I did a Ph.D. at UC Berkeley, in political theory and African studies. At UCB I became active in the Free Speech Movement and the anti-war movement, and later women's liberation. I went to Georgia in the summer and fall of 1965 as a civil rights volunteer with the Southern Christian Leadership Conference.

From the mid-60s to mid-70s I was married to Gene Marine, a Senior Editor at Ramparts magazine, and also did some writing for Ramparts. We wrote a book together, Food Pollution: The Violation of Your Inner Ecology, published in 1972.

As an academic, I helped found African women's studies in the US, starting in 1972 with "Sitting on a man" on a 1929 anti-colonial Women's War. I taught at UC Berkeley, San Francisco State, San Jose State and UC Davis, did research for a Marxist think tank, wrote about African women and about the feminization of poverty in the U.S., and did African liberation support work.

In 1984 I moved to Ithaca, NY, as an Assistant Professor of Politics at Ithaca College, connected with the local chapter of Democratic Socialists of America, and joined the DSA National Executive Committee. I went as a delegate to the 1986 Socialist International in Lima, Peru, where Sendero Luminoso (Shining Path) was trying (unsuccessfully) to bomb our hotel, and then to Sandinista Nicaragua for a peaceful month.

I left Ithaca College to move to Botswana in January 1987, and for two years worked there with the African National Congress, including running a safe house for Mkonto weSizwe (Spear of the Nation), the armed wing of the ANC. I also worked with and did research on the Botswana women's movement.

Since 1995 I've been a research fellow at the Institute for African Development at Cornell University in Ithaca, NY. In 1995 I married Ben Nichols, the "socialist mayor of Ithaca," and worked with him in local politics. A few years after Ben died in 2007, I got together with an old friend, Al George, and we were married in April 2014. Al has now retired from Cornell after 50 years teaching aerospace, mechanical and systems engineering and 28 years developing and supervising a highly successful FSAE racing car team project.

My daughter Adrian Van Allen, after graduating from Sarah Lawrence College and doing masters' degrees at the California College of Arts and Crafts, worked at The Exploratorium in San Francisco and is now pursuing a Ph.D. in anthropology at UC Berkeley. This year she is doing doctoral research on a fellowship at the Smithsonian Museum in Washington, D.C. Her husband, Will Francis, is a software systems designer.

I continue to be busy with research and writing, including a text on African women and politics. I also do organizational work in the Women's Caucus of the African Studies Association. I live in a wonderful house on the shore of Lake Cayuga, surrounded by trees, gorges, and wildlife, all visible from my study window as I write this. My life has been a great adventure, and I'm still committed after all these years to trying to make life better for others in the world and raise a little hell along the way.



100% Crowdfunded Since 2003
Classreport.org provides free Class Websites for every graduating class of every high school with free access for all.
We are one of the premier social networking sites dating back to 2003. We are a small, family-owned business and yet freely host over a million class websites. Our Story
Classreport holds a special place in the hearts of our users: Bravos.
Class Support Status

Our Class Site is Fully Funded!
Additional contributions are welcome and will be used to provide support for the larger Classreport community.
CLICK HERE TO LEARN MORE
Class Directory

Where in the world are you? Stats
Recent Profile Updates
| | |
| --- | --- |
| | Mar 19 |
| | Mar 14 |
| | Mar 5 |
| | Mar 2 |
| | Feb 8 |
| | Feb 2 |
| | Feb 2 |
| | Feb 1 |
Class Poll
There is no Active Poll
at this time.
Recent Reviews
Restaurant
MOXIE, THE RESTAURANT
2028 H Street, Sacramento, CA
Rev by: Donald Richard 'Dick' BALDWIN
Visit Other Classes
The Office
(Admin use only)
If you have any questions or comments regarding this website, please contact:

Class Administrator
Donald Richard 'Dick' BALDWIN

Would you like a sneak peek at a
non-functioning view of The Office?

This class reunion website is a complementary addition to your existing alumni resources.
It is a product of Classreport, Inc. and may not be affiliated with Sacramento High School or its alumni association.

Does your High School Class have a full-featured Alumni Website? Start One Now!
(Or start one for your Mother, Father, Sister, Brother, Spouse, Son, Daughter, Friend . . .)



"Your site is amazing. Kudos to you and your staff. You have benefitted so many high school alumni in organizing their class reunions." 10/4/2017


"Thanks to classreport.org our class website played a huge part in the success of our Reunion. We greatly appreciate your wonderful support." 10/3/2017


"Thanks for all your hard work and ingenious spirit." 9/25/2017


"Thanks guys, you are Good!!" 9/23/2017


"I love your service and will continue to support you." 9/14/2017


"We have been using the website for more than 10 years now. It's still the best website out there for classmates to meet, collect their info and advertise their reunions. Thanks for inventing it all!" 9/11/2017


"Thank you for your assistance. It was very helpful. Looks good!" 9/5/2017


"I am so grateful I found your website. It is especially wonderful for our classmates. I will spread the word!!" 8/31/2017


"Our high school reunion was a great success and our site on ClassReport.Org was a HUGE help in that success! ClassReport.Org is by far the best platform on the Internet when it comes to high school reunions!" 8/30/2017


"Thanks for all of your help and the great web site you have. We have a great response for our upccoming reunion events in September." 8/7/2017



More bravos at: www.classreport.org/bravos




15th Anniversary!
There are no fees required for participation on this site.
Please support this site with your voluntary contributions.
We cannot provide this service without your support. Thank You!
Please read Our Story
ClassTraQ 11.003 Software Copyright © 2003 - 2017 Classreport, Inc. All Rights Reserved e1 amsc: 1