Cool Text
CLICK HERE for CLASS OF 1960 SHOW
Cool Text
CLICK HERE for THE CLASS OF 60 BACCALAUREATE PROGRAM
Cool Text
CLICK HERE FOR THE LOST IN THE 50s SHOW
Cool Text
CLICK HERE for OUR TAIL LIGHTS SHOW

****WILDCATS GOING WILD****


This site is operated and funded by members of our class.
Class Administrator: Gordon Parkhill
Page Hits: 40,602


---
Event Announcement!
---
2022 FOUNDING FIVE CLASSES SCHOLARSHIP ANNOUNCEMENT
Cool Text


Over the past five years starting in 2017 the Eastmont Founding Five Classes have awarded a total of $8,200 in scholarships to very deserving Eastmont High Seniors. A very big THANK YOU to all who have contributed to helping an Eastmont Senior with their post high school education. It has meant a lot to each and every one of them.

Again this year, as we did last year, we have a new procedure for submitting your contribution. Since some folks had asked if the Founding Five Scholarship donation could be tax deductible, I exchanged emails with the Eastmont Foundation Point of Contact who told me the donations would be tax deductible if the checks were made out to the Eastmont Foundation since it is a 501c3 charitable organization.

Based on that here's how were going you do the donations again this time so that anyone who wants to use it as a tax deduction can do so:

1. Everyone make their checks out to "The Eastmont Foundation" and then write "Founding Five Scholarship" in the Memo or For section on the check.

2. Then send your checks to me by December 31st and I'll put them all together and send them on to the Eastmont Foundation in early January. That way I can send a thank you to each of you who donated and send all the checks to the Eastmont Foundation POC in one package and make sure they all go to the Founding Five Scholarship.

We already have jump started a nice 2022 Scholarship Fund with two very generous contributions classmates gave me at our Class of 1960 60th Reunion and with another generous donation from a classmate who had to cancel their participation in the reunion due to health issues two weeks before the event. That classmate asked that their 60th Reunion sign up check be put into the 2022 Founding Five Scholarship Fund. Thank you very much to all of you for getting our 2022 Scholarship Fund Raising off to a great start!

Thanks in advance for your contribution of any amount to our 2022 Founding Five Classes Scholarship.

Here's my address:

Gordy Parkhill
13469 N Flaxleaf Pl
Oro Valley AZ 85755

If anyone has questions they can call or text me at 206-963-6590 or email me at [email protected]


---
---
Class News

12/30/2020
Mary Churchill Brewer's Obituary/Funeral Plans
Here is a link to Mary Ruth's Obituary and Funeral Plans. https://www.jonesjonesbetts.com/obituaries/Mary-Brewer-27/#!/Obituary . . . Continued

12/28/2020
Mary Churchill Brewer
Sadly, I'm sorry to have to let you know that Mary passed away Christmas Day 2020. She had been suffering from Parkinson's. When I get any further information on any funeral plans, etc., I w . . . Continued

6/15/2019
Wes Newbill Passed Away
Hi Class of 60, I'm sorry to have to tell you that Wes Newbill, one of our favorite teachers and coaches, passed away May 20, 2019. His Memorial Service is scheduled at the Thornhill Val . . . Continued


Our Class Message Board
Your participation is requested!
We would like to hear from you. Post your messages here.

ADD NEW VIEW ALL

Indicates an included photo
| | |
| --- | --- |
| Thanks | Gordy |
| Hey Dave, I want to thank you very much | Tue 9/28/2021 1:03 AM |
| Message | Dave Bidwell |
| THANK YOU Gordy for another fine job f | Tue 9/21/2021 12:25 PM |
| 40 THOUSAND!!! | Gordy |
| 40 thousand hits on our Class of 60 webs | Tue 9/14/2021 10:11 PM |
| REUNION IS COMING! | Gordy |
| Just 8 days until the BIG DELAYED 60th R | Fri 9/3/2021 1:44 PM |
| 39 IS FINE | Gordy |
| WELL WE REACHED 39.000+ HITS ON OUR CLAS | Fri 7/2/2021 8:51 AM |
| 38!!!!! | Gordy |
| It's a Great Thirty Eight hits on our we | Mon 2/8/2021 5:14 PM |
| Deanna Simmons Lannoye | Gordy |
| I am sad to have to inform you that Dean | Thu 1/7/2021 5:04 PM |
| Mary Ruth Churchill Brewer, Class of 1960 | Gordy |
| I am sorry to have to tell you that Mary | Thu 1/7/2021 5:00 PM |
| 37K!!!! | Gordy |
| We're still piling up visits to our Clas | Thu 9/3/2020 3:13 PM |
| Thanks Dave | Gordy |
| Thanks Dave. We're still having fun with | Sun 7/26/2020 12:13 PM |
| Message | Dave Bidwell |
| We want to thank for all that you do as | Mon 6/29/2020 11:16 AM |
| 60th Reunion Postponed | Gordy |
| I'm sorry to have to let you know that w | Sun 5/31/2020 7:40 PM |
| 2020 Founding Five Scholarship Winner! | Gordy |
| Audrey Millard has won our $1,000 Foundi | Wed 5/13/2020 1:36 PM |
| 36,000!!! | Gordy |
| Wow! We have had 36,000 hits on our webs | Wed 5/13/2020 12:08 PM |
| Thirty Five Thou!!! | Gordy |
| Hey 1960 Wildcats, we just went over 35, | Mon 2/24/2020 11:01 AM |
Today's Featured Biography
I married Ronald "Wayne" Long 9/15/1961 We were married 6 years before our 1st son, Robin was born. We moved to Tacoma raising our family in the same house for 29 1/2 years.
We had two other sons, David, & Andrew. I worked in the account office 19 hour days while also attending college for my Account Degree. My husband of almost 49 yrs in Sept. went to work at Boeing as an Inspector.
My oldest son, Robin died suddenly of Cancer. He was a beautiful man with great artistic abilities. He was very musical and loved his Gibson LesPaul Guitar. Wrote most of his music. He was funnier than any comic. People would not show up/or leave a party if he wasn't going to be there.
My other 3 sons, Dave & Andy were more physical in nature. They were in wrestling in the winter, and baseball in the summer, later including ROTC and the Army. Each of my 3 sons are beautiful, bright, handsom, good men, & I am so proud of each of them. I feel so grateful and lucky that I got to know them. Needless to say that I spoil them--all they half to do is ask, and Momma gets it, or take care of it for them. Mary Lou Long


Family News Summary
Enter your Family News Item choosing from our pre-defined categories:
Anniversary, Award, Birth, Death, Diagnosis, Engagement, Graduation, Lottery, Retirement, Vacation, Wedding, Other.
Death
I am very sad again to announce the passing of ano
Posted by: Gordon Parkhill

12/6/2017

Death
I'M very sad to have to let you know Art Harmon pa
Posted by: Gordon Parkhill

7/13/2017

Diagnosis
Judi Rohlman Telford will be undergoing extensive
Posted by: Gordon Parkhill

11/16/2014

Death
I'm sorry to inform the Class of 60 that Bill "Pee
Posted by: Gordon Parkhill

4/28/2014

Death
I'm sorry to have to let you know that Jim Lyon pa
Posted by: Gordon Parkhill

1/30/2014

Other
Steve Rolfs' memorial service has been postponed u
Posted by: Gordon Parkhill

4/27/2013

Death
After a brave battle, Steve gently passed away, Th
Posted by: Gordon Parkhill

4/26/2013
Calendar
There are no Calendar items on file
at this time.

Today's Featured Class Member Website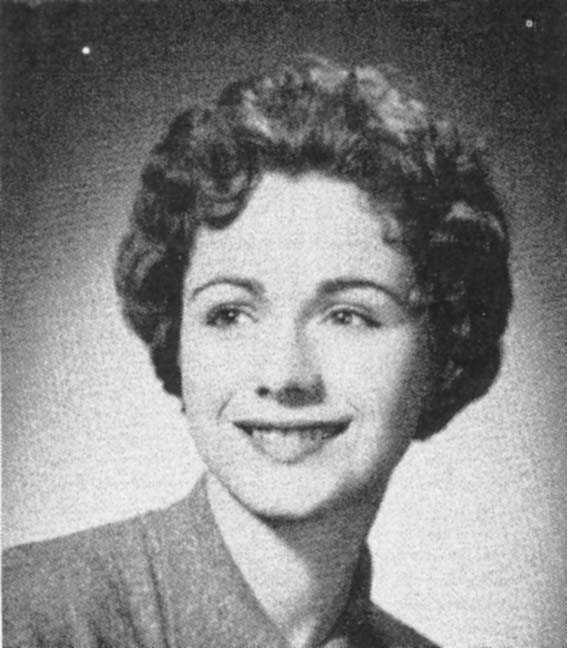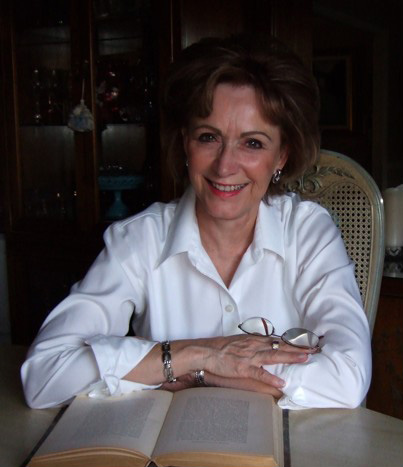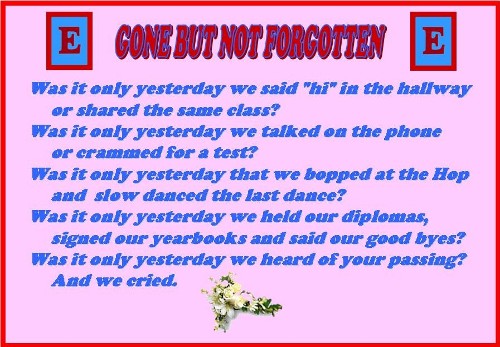 Remembering When…we sat and talked,
Dreaming of days to come.
Walking the halls, cafeteria food,
And laughing until we were numb.
The fall football games, the roar of the crowd,
The beat of the Eastmont Wildcat Band,
The autumn air still takes me back to that time,
To where we'd meet up with friends as planned.
Remembering when we cruised Wenatchee Ave,
The Triple X, sneaking into the VueDale Drive-in.
Scratchy formal dresses, big hair, corsages,
Crew cuts, white bucks, homecoming with friends.
Those tender times were of gentler days,
That now seem to be of a different world.
The march of time has brought with it changes,
As new generations of lives have unfurled.
All of those memories are but a whisper now,
That will forever echo in my mind.
Now and then I find myself searching
For the faces of those friends who left us behind.
Most friends remain - but some have gone
And left for a final place of rest.
Gone from our sight yet with the memories of those,
We surely have been blessed.
Remembering When…we had not a care in the world,
And how time just seemed to stand still.
I think of you now with fond thoughts and precious memories,
And I know that I always will.
[Modified from poem by Michelle Young, WCHS c/o 1976]

CLICK HERE for DECEASED CLASSMATES SHOW
CLICK HERE for DECEASED TEACHERS SHOW
Cool Text
CLICK HERE FOR JUDD HAMILTON SINGING HIS ALMOST A HIT "ON A NIGHT LIKE THIS"