Please Support Our Class Website in 2019. Can you chip in today?
All contributions will be DOUBLED through September 30!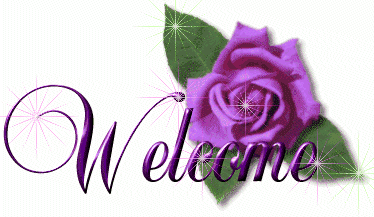 Please register to view entire website !


This site is operated and funded by members of our class.
Class Administrator: Annie Newman
Page Hits: 7,306


Class News

6/10/2015
5TH Annual Alumni Picnics
******CALLING ALL MUSTANGS******** For clarity there will be 2 Alumni Mustang picnics this year. Due to information not reaching all alumni last year a 2nd picnic generated. We could not . . . Continued

4/13/2012
Breakfast with Classmates and Friends
FOOD,FUN & FELLOWSHIP******* When: Saturday, April 21,2012; 10AM-12PM Where: Luby's Cafeteria- Desoto,I35 & Pleasant Run Cost: Buffet Breakfast $5.49 Beverages $2.29 Hope to see you . . . Continued

3/26/2012
CLASS REUNION UPDATE
NEW DATES July 13-15 Location: Sterling Hotel Dallas ! $100 per person $150 per couple Non-class member guest $50.00 More details to follow. . . . Continued


---



WHERE IN THE WORLD ARE THEY?


We still need your help locating our classmates below....I know some are still in our hometown, I just don't have contact info for them (email, address, or phone). Let's not give up! WE ARE GETTING CLOSER!!!



Help Us Locate Our Missing Classmates







---

To Our Classmates born in the month of March/April, Happy Birthday to you and wishing you many more birthdays to come!
---
A Special Thank You to…
the following classmates for their generous contribution to our class website:



Gwendolyn Armstrong
Bruce Bell
Sandra Davis-Hawkins
Annie Newman
Danny Hunter


Please know that your voluntary contribution goes directly towards our class website and your contributions will give us more accessibility, too. Due to your contributions, we are presently funded through April 2013.
Please, Do Not feel that you are obligated but if you can make a contribution, please do. It will be very much appreciated and you can do so at any time.
---

If this is your first time at Classreport, locate the "First visit here?" link and then locate your name (if it's not listed, then click the first letter of your last name and then at the top of the next page you'll see "Click here to add your name), and continue to set up your password. Please submit a working email address. You'll then see Your Profile, click on it and you can submit as much information as you want. You can also join Slide.com for free and upload your family photos and create a slide show to share with your fellow classmates! Slide.com will give you a code, just copy and paste that into your profile and click submit. If you run into any problems just email me at Site Coordinator and I'll be glad to help you!


Hey! Check it out! Instructions for creating a slide show of your family photos, vacation scenery or your hobby photos!
GO to Slide.com Sign in and create a password. Click on "Make a slide show" Go to the orange box and click on Browse (to view your digital pictures or scanned images saved in your computer that you want uploaded) Click on the image/images that you want to upload (you can upload several at a time) Click on open Click on upload (this can take a few minutes, depending on file size) Repeat browse and upload until all of your images have been uploaded Go to blue box to "Customize" your slideshow by clicking on style, speed, themes, skins and size (there are so many options to choose from and more is being added daily). You may also rearrange the order of your slides by clicking on the photos and dragging them. Go to the bottom of the page and click on the green "Save" box, this will take you to the next page. Copy the code from the light blue box! Log into Classreport and in your profile you'll see this:


Add/edit slideshow code received from Slide.com into your profile. Click on the link and then you'll see "Add slideshow to your profile from Slide.com" You'll want to paste the code that you copied from Slide.com into the blank area and then click the submit button. When you go and view your profile page you should see your video. If it doesn't appear, try right clicking on a blank area of that page and hit the "reload" link then try viewing the page again! You can even create a Video and upload it, too!

Please note, if you should run into any problems, please feel free to email me and I'll be more than happy to help you! Make sure you tell me which Class at RHS you're from, too!


---
Today's Featured Biography
Bassist Donald Patterson has released his debut CD Family on independent label, Global Music Alternative in Los Angeles, CA. Donald, a Dallas, Texas native, toured for many years with Grammy nominated saxophonist Kirk Whalum and with former Smooth Jazz Artist of the Year, Peter White. In his first solo effort, Patterson
features a host of talented artists including Whalum, White, guitarist Doc Powell, and saxman Ron Brown. Patterson also introduces two new singers, silky smooth baritone Ceasar, and the fresh, upbeat sound of Nick Jackson.

Family is a compilation of a variety of soulful and moving songs written by Patterson and a few notable cover tunes brought to new life by his tenor bass licks. Donald Patterson is an experienced bassist skilled in electric and acoustic bass. During his career, he has performed extensively throughout the United States, Canada, Europe and Asia. Over the years, Patterson has performed with a host of artists. In addition to touring with Whalum and White, Patterson has had appearances with Michael Bolton, Phillip Bailey, Howard Hewitt, Brian McKnight, and Rick Braun. Other artists Patterson has performed with include Jonathan Butler, George Duke and Angela Bofill. He has also recorded with notable artists Ray Charles, Bob James, Shanice Wilson, Darryl Coley and can be heard on the Grammy nominated CD Motown Comes Home. Patterson appeared in CeCe Winan's video Well Alright, and Kirk Whalums' videos, The Language of Life and Love is a Losing Game. He also appeared in movies, What's Love Got to Do with It and Robo Cop. Donald Patterson received his music degree from Texas Southern
University (TSU) in Houston, Texas. In addition, he studied at Rutgers University as a grant recipient from the National Endowment for the Arts. While at TSU, Patterson was section leader of the tuba section and Drum Major of Texas Southern's renown Ocean of Soul marching band. In addition to performing and recording, Donald has appeared as a guest artist at the Los Angeles Music Academy (LAMA), and often hosts music clinics at LA area schools, helping young musicians perfect their craft and achieve their goals in the music industry.
Read less...


Classreport.org provides free Class Websites for every graduating class of every high school with free access for all.
We are one of the premier social networking sites dating back to 2003. We are a small, family-owned business and yet freely host over a million class websites. Our Story
Classreport holds a special place in the hearts of our users: Bravos.
Class Support Status

OUR CLASS SITE IS FUNDED THROUGH
August 2019
---
This site is funded by our
Voluntary Contributions

Click Here to Chip In


Class Directory

Where in the world are you? Stats
Recent Profile Updates
| | |
| --- | --- |
| | Feb 2 |
| | Dec 28 |
| | Dec 28 |
| | Dec 28 |
| | Dec 28 |
| | Feb 21 |
| | Nov 9 |
| | Mar 19 |
U.S. Armed Forces
Active and Veterans

Please update your profile to be
included in this section.

0 from Our Class

4 from Our School

Visit Other Classes
The Office
(Admin use only)
If you have any questions or comments regarding this website, please contact:

Class Administrator
Annie Newman

RHS Site Coordinator
Sheila Williams Hendrix
Class of 1974

Would you like a sneak peek at a
non-functioning view of The Office?

This class reunion website is a complementary addition to your existing alumni resources.
It is a product of Classreport, Inc. and may not be affiliated with Franklin D Roosevelt High School or its alumni association.

Does your High School Class have a full-featured Alumni Website? Start One Now!
(Or start one for your Mother, Father, Sister, Brother, Spouse, Son, Daughter, Friend . . .)



"Just discovered your product today while trying to locate classmates ahead of our 50th reunion in 2020. The fact that you did this in a noncommercial manner in a world where everything has a price tag deserves recognition and respect, in my view. Thank you and good luck in all your endeavors." 5/5/2018


"THANKYOU so much for handling this for us! We are so appreciative! It looks GREAT!" 5/2/2018


"Thank YOU for helping us get the word out! I've posted a link to the website on our FB group page and vigorously encouraged other classmates to contribute" 4/27/2018


"Your site is amazing. Kudos to you and your staff. You have benefitted so many high school alumni in organizing their class reunions." 10/4/2017


"Thanks to classreport.org our class website played a huge part in the success of our Reunion. We greatly appreciate your wonderful support." 10/3/2017


"Thanks for all your hard work and ingenious spirit." 9/25/2017


"Thanks guys, you are Good!!" 9/23/2017


"I love your service and will continue to support you." 9/14/2017


"We have been using the website for more than 10 years now. It's still the best website out there for classmates to meet, collect their info and advertise their reunions. Thanks for inventing it all!" 9/11/2017


"Thank you for your assistance. It was very helpful. Looks good!" 9/5/2017



More bravos at: www.classreport.org/bravos




16th Anniversary!
There are no fees required for participation on this site.
Please support this site with your voluntary contributions.
We cannot provide this service without your support. Thank You!
Please read Our Story
ClassTraQ 11.003 Software Copyright � 2003 - 2017 Classreport, Inc. All Rights Reserved e0 amsc: 1