Please Support Our Class Website in 2020. Can you chip in today?
All contributions will be DOUBLED through February 29!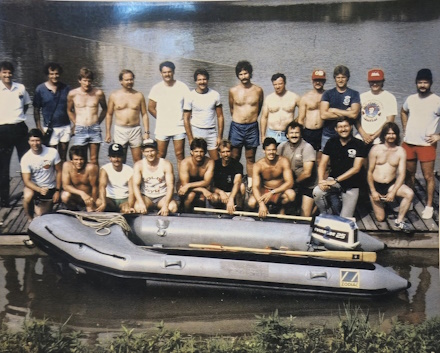 This web site is available at: www.daytonfireretirees.org


This site is operated and funded by members of our class.
Class Administrator: Brad Nickels
Page Hits: 16,299


Event Announcement!
---
Retiree's Luncheon, Active and Friends Welcome ***
Wednesday, March 18, 2020 - 11:00 am
The Milton Club 640 Cosler Dr Dayton, OH 45403
Food and Drink Available for purchase
Lunch open to anyone retired, active or associated with Dayton Fire Department and surrounding areas... sort of a AMAR lunch?


Event Contact: Jim Dunham
---
Over 600 Drugs Saw Price Hikes in January
Monday, March 30, 2020
espite continuous pushback from Congress, the Trump administration, and the public, drug list prices rose again this January. In total, over 100 manufacturers raised the price for 619 brand drugs by an average of 5.2%.

So why the increases? And how much will higher prices strain consumers' pocketbooks?

January price bumps are an annual tradition
These yearly January price hikes are not new. Since 2014, we have been seeing a jump in the GoodRx List Price Index at the beginning of every year, signaling pharma's yearly price increases. In January 2018, we saw the biggest bout of increases, with 729 brand drugs increasing by an average of 7.7%. In 2019, 601 brand drugs increased by an average of 5.8%.

Humira
Adalimumab
ADALIMUMAB is used to treat rheumatoid and psoriatic arthritis. It is also used to treat ankylosing spondylitis, Crohn's disease, ulcerative colitis, plaque psoriasis, hidradenitis suppurativa, and uveitis. The lowest GoodRx price for the most common version of Humira is around $5,489.79, 34% off the average retail price of $8,357.22 Price increases: In January 2018, 2019, and 2020, Humira increased by 9.7%, 6.2%, and 7.4%, respectively.

https://www.goodrx.com/blog/january-2020-drug-increases-recap/?utm_medium=email&utm_source=sendgrid.com&utm_campaign=pronewsletter_45-price-hike-impacts&utm_content=ret
More Information: Click To Open
---
Medicare Advantage Open Enrollment (OEP) through
Tuesday, March 31, 2020 - 12:55 pm
The Medicare Advantage Open Enrollment Period (MA OEP) runs through March 31, 2020. This MA OEP allows members who are enrolled in any Medicare Advantage (MA) or Medicare Advantage with Part D plan (MAPD) on Jan. 1 to change to another Medicare MA or MAPD plan that better suits their needs.

During OEP members in a MA or MAPD plan can also or disenroll from their MA/MAPD plan and switch back to Original Medicare and purchase a Medicare Supplement plan, with or without enrolling in a stand-alone Prescription Drug Plan (PDP).
---
BrightLeaf Golf 2020
Wednesday, May 13, 2020
BrightLeaf Golf 2020

For those of you that have never been on this annual trip with us, here is your chance. We have been doing this for appx. 40+ years. It is a chance for a lot of great preseason golf. Plenty of fishing, drinking, and sharing some stories and camaraderie We are encouraging everyone and friends to come in an attempt to increase numbers. The more the merrier. There is no requirement of skill (as is seen in certain, unnamed players). We make equitable teams and enjoyable formats. Current firefighters and retirees are all in attendance.

Here is this year's Brightleaf golf info.:

May 13, 14, 15 (Wed.-Fri). If you plan to arrive Tuesday night(which most of us do), that would be an extra $$. As per usual, some of us will head that way on Tuesday day and play a local Lexington course before arriving at Brightleaf in the evening. If you would like to be one of those people, contact me. This year, I do not plan to set up rooms, I will call the course and see if they will hold an area of rooms for us. If you call for your room, try to ask for the 2nd floor of the new complex adjacent to the first green.

Please call me and let me know that you are planning to go so I can confirm tee times.

Greg Smith (937) 545-4633 or Co 12/2 333-3212

For those thinking of going for the first time … Format as follows. Wed—Breakfast. 18 holes with a cart playing your own ball…. Lunch … 18 holes scramble format (4 man). Kill some time fishing or playing 9 more holes for the fun of it. Dinner… Fish, drink, or play more golf till dark. Lighted par 3 till 11:00 when the lights go out. Socialize till you go to bed. Get up Thursday and do it all again. Friday … Breakfast. Play 18 in the morning. Lunch. Payouts of skins, etc. Head home. If you're wondering, you are probably home by 3:00 Friday afternoon.

Bring your own alcohol. The resort/course encourages coolers !!

All of this is included in your "pay 1 price" !!

Please reply to me ASAP so that I can set the correct amount of tee times.



3 Day Weekday Regular Golf Package

2 Nights Lodging
3 Days Green Fee
3 – 18 Hole Cart
$16 Food Allowance
Par 3
Bright Leaf golf towel

$281/person (2 person room)

$321/person (4 person suite)

3 Day Weekday Gold Leaf Golf Package

2 Nights Lodging
3 Days Green Fee
2 All Day Cart
1 -18 Hole Cart
6 Meals (in the 19th Hole) (2 breakfasts, 2 lunches & 2 dinners)
Par 3
Bright Leaf golf towel

$370/person (2 person room)

$410/person (4 person suite)
Event Contact: Greg Smith 937-545-4633
---
Medicare at 50! HR 4527, Health Care Options for
Wednesday, December 23, 2020
(DEC2019), the House of Representatives held a hearing to discuss the merits of expanding Medicare to retired public safety officers. The hearing included direct testimony from Representative Tom Malinowski (D-NJ) on HR 4527, the Expanding Health Care Options for Early Retirees Act. This bill, a first of its kind, would provide the choice to retired public safety workers, beginning at age 50, to buy into Medicare.

General President Harold Schaitberger applauded Congress for taking the first steps to address the serious issue of inadequate retiree healthcare for public safety workers. "Every day, fire fighters put their health and safety on the line in order to serve and protect their communities. We owe it to them to recognize their service and sacrifice by providing needed quality healthcare options," he says.

Malinowski spoke passionately about the need for HR 4527 and the benefits it would provide to thousands of retired first responders. The hearing highlighted that fire fighters often retire well before Medicare eligibility age, due to the physical and mental impacts that workers must face throughout their career. Once retired, these men and women often have few healthcare coverage options that adequately meet their unique needs. Without direct coverage from a former employer, a benefit that is quickly disappearing, a retiree is faced with two options: search out coverage on the federal or state exchange or try their luck in the private insurance marketplace. As healthcare costs continue to rise, along with premiums and coinsurance, these options simply do not provide enough quality choice for workers who must wait years to become Medicare eligible.

Malinowski provided personal testimony from first responders around the country that emphasized their struggle to find affordable insurance after retirement. Underlining the much-needed importance of the bill and the work that public safety workers provide, he stressed, "We need to protect those that that work to protect us every day."

HR 4527, sponsored by Representatives Malinowski and Harley Rouda (D-CA), is a vital piece of legislation in the effort to help protect retired public safety workers, and the IAFF will continue to advocate for action as the bill moves through Congress. A Senate companion bill, S 2552, with the same name has been introduced by Senator Sherrod Brown (D-OH).

Stay Safe,

Tom Rave

OAPFF Retiree Vice President
---
Help for PTSD, Depression, Substance abuse, Other
Thursday, December 31, 2020
Brothers and Sisters,

As part of our commitment to the behavioral health and emotional well-being of our members, the OAPFF has created a new, stand-alone website, firefightermentalhealth.org, to assist members in finding Peer Support and to discover other tools for bettering their emotional security.

Behavioral health and mental health issues are real and serious health concerns, especially for fire fighters. Too many of our brothers and sisters are struggling silently without reaching out for the help that is available. Long hours, traumatic calls, and dangerous situations take their toll on even the strongest of us.

The OAPFF Peer Support Network connects members with a specially trained colleague to receive emotional and tangible support through times of personal or professional crisis. Peer support helps connect people to appropriate assistance or care during their time of need.

If you are struggling with PTSD, depression, substance abuse, or other emotional or behavioral issues, please reach out to one of our Peer Supporters or a mental health professional. By working together, we can help bring mental and behavioral health out of the shadows and help our brothers and sisters and ourselves.

If you need immediate assistance please call the National Suicide Prevention Hotline at 1-800-273-8255

Be united, be informed, be safe, and be well.


Michael P. Taylor
OAPFF President
More Information: Click To Open
Event Contact: Michael Taylor, OAPFF President
---
Class News

12/21/2016
New Eboard for 2017
D.O.C. MOU – Accepted Vice President – Bryan Adams Legislative Agent – Gaye Jordan Building Committee: -Larry Ables -Sean Frazee -Jamie King . . . Continued

6/18/2015
Challenge coin....
We need member input. I will add the suggestions as comments. Like or make a verbal statement. You can add a suggestion(as a comment) to also be voted on. Vote on your favorite sugg . . . Continued

12/5/2013
IAFF Motorcycle Group Ohio Chapter
The OAPFF is proud to join with the IAFF Motorcycle Group and announce that the OHIO CHAPTER is now operational and is working on some exciting Ohio specific events. Joining the Ohio Cha . . . Continued


Today's Featured Biography
Retired from Dayton Fire Dept. after 36 years and 3 months of service. What an amazing experience. I wouldn't have traded one minute of it. I already miss that great big DFD family I lived with every third day. The most talented and wonderful people on the planet. That time went by way too fast, so enjoy each other every day. Thanks for all the great memories.
Bob


Classreport.org provides free Class Websites for every graduating class of every high school with free access for all.
We are one of the premier social networking sites dating back to 2003. We are a small, family-owned business and yet freely host over a million class websites. Our Story
Classreport holds a special place in the hearts of our users: Bravos.
Class Support Status

OUR CLASS SITE IS FUNDED THROUGH
January 2020
---
This site is funded by our
Voluntary Contributions

Click Here to Chip In


Class Directory

Where in the world are you? Stats
Recent Profile Updates
| | |
| --- | --- |
| | Feb 25 |
| | Feb 8 |
| | Jan 27 |
| | Jan 20 |
| | Jan 20 |
| | Dec 14 |
| | Dec 1 |
| | Dec 1 |
Class Poll
There is no Active Poll
at this time.
Recent Reviews
There are no reviews on file
at this time.
This area is for comments on
books, movies, music,
restaurants, etc.
Visit Other Classes
The Office
(Admin use only)
If you have any questions or comments regarding this website, please contact:

Class Administrator
Brad Nickels

Would you like a sneak peek at a
non-functioning view of The Office?

This class reunion website is a complementary addition to your existing alumni resources.
It is a product of Classreport, Inc. and may not be affiliated with Dayton Retired Firefighters or its alumni association.

Does your High School Class have a full-featured Alumni Website? Start One Now!
(Or start one for your Mother, Father, Sister, Brother, Spouse, Son, Daughter, Friend . . .)



"Just discovered your product today while trying to locate classmates ahead of our 50th reunion in 2020. The fact that you did this in a noncommercial manner in a world where everything has a price tag deserves recognition and respect, in my view. Thank you and good luck in all your endeavors." 5/5/2018


"THANKYOU so much for handling this for us! We are so appreciative! It looks GREAT!" 5/2/2018


"Thank YOU for helping us get the word out! I've posted a link to the website on our FB group page and vigorously encouraged other classmates to contribute" 4/27/2018


"Your site is amazing. Kudos to you and your staff. You have benefitted so many high school alumni in organizing their class reunions." 10/4/2017


"Thanks to classreport.org our class website played a huge part in the success of our Reunion. We greatly appreciate your wonderful support." 10/3/2017


"Thanks for all your hard work and ingenious spirit." 9/25/2017


"Thanks guys, you are Good!!" 9/23/2017


"I love your service and will continue to support you." 9/14/2017


"We have been using the website for more than 10 years now. It's still the best website out there for classmates to meet, collect their info and advertise their reunions. Thanks for inventing it all!" 9/11/2017


"Thank you for your assistance. It was very helpful. Looks good!" 9/5/2017



More bravos at: www.classreport.org/bravos




17th Anniversary!
There are no fees required for participation on this site.
Please support this site with your voluntary contributions.
We cannot provide this service without your support. Thank You!
Please read Our Story
ClassTraQ 11.003 Software Copyright � 2003 - 2017 Classreport, Inc. All Rights Reserved e0 amsc: 1