Please Support Our Class Website in 2023. Can you chip in today?
All contributions will be DOUBLED through September 30!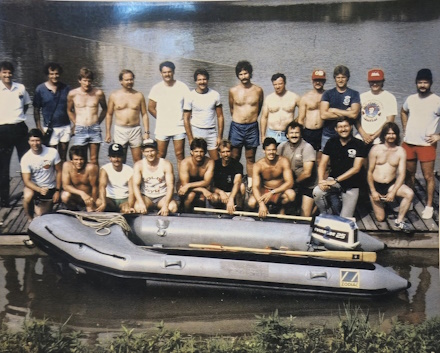 This web site is available at: www.daytonfireretirees.org


This site is operated and funded by members of our class.
Class Administrator: Brad Nickels
Page Hits: 31,319


Event Announcement!
---
Retiree Organization Annual Dues Reminder
Saturday, September 30, 2023
$25
Reminder will be mailed with your Dinner Tickets.

BENEFITS OF MEMBERSHIP
• Professional Pension Representation
• Offices in the Pension Building
• Workers' Comp Attorney Network
• Representation on the OAPFF Board
• Coordination with Active Membership
• Ability to Monitor and Lobby
Legislation that Affects Retirees
• Retiree Representation at OAPFF
Conference
• Remaining Connected to the Union
Movement
• Ability to Attend OAPFF Functions
• Participation in OAPFF Higher
• Motorcycle Club
Learning Initiative, providing no cost
college education to you and
your family
More Information: Click To Open
Mail Payment To: Dayton Firefighter Local 136
---
Mercy Health Leaving Anthem Medicare Advantage Par
Sunday, October 1, 2023
*Mercy Health* will be leaving the Anthem Medicare Advantage (Part C) network on 10/1/2023. After this date, Anthem members may pay more for care received from Bon Secours Mercy Health facilities.

Anthem is sending letters to impacted members. If members are receiving ongoing treatments, they may be able to receive coverage for this provider a little while longer. Members should contact Customer Service to discuss their options.

This situation DOES NOT impact Medicare Supplement plans. Medicare Supplement members may continue to see any doctor or hospital that accepts Medicare patients.

Anthem will continue to negotiate with Bon Secours Mercy Health and hope to reach an agreement that keeps them in our networks. We will let you and our members know if this happens. Please visit www.anthem.com/mercyhealthohio for the latest information.

This does impact Ohio Mercy systems as well.
More Information: Click To Open
---
Retiree Breakfast (1st Monday Monthly)
Monday, October 2, 2023 - 8:00 am
Bob Evens Restaurant, 1850 E Dorothy Ln, Kettering, OH 45429 (937) 293-3222
Event Contact: Joseph Fanelli, 522-0596
---
Burn Golf Tournament
Friday, October 6, 2023 - 9:00 am
Meadow Brook @ Clayton Golf Course
$100/player
0900 Shotgun start
Includes:
Golf & Cart
food & Beverage
Dinner afterword's
Gift Bag / Door Prizes

Contact John Parry to sign up.

More Information: Click To Open
Event Contact: John Parry 937-974-6179
---
Trunk or Treat
Friday, October 20, 2023
Activity Center, 3616 Needmore Road, Dayton, OH 45424
No other information at this time
---
IAFF and Public Sector Unions Remain Committed to
Wednesday, November 1, 2023
From AFL-CIO President Burga,


Repealing the Windfall Elimination Provision (WEP) and Government Pension Offset (GPO) provisions – responsible for reducing Social Security benefits for certain members of the International Association of Fire Fighters (IAFF) – remains a top priority at the International, despite obstacles proponents face in Congress.

"This IAFF knows how important eliminating these unfair provisions is for our members and other hard-working public servants who dedicated their lives to the community," said General President Edward Kelly. "They should not be penalized and denied the money they paid into Social Security. We will continue the fight to right this wrong."

While most IAFF members do not pay into Social Security, some qualify for benefits through secondary occupations or spousal benefits. The WEP and GPO lead to reduced benefits for these members since they did not pay into Social Security through their primary jobs as fire fighters.

Resolution 27, successfully adopted at the 2022 IAFF Convention, aimed to stop these unfair benefit cuts. It called on the IAFF to collaborate with relevant stakeholders to champion federal legislation to eliminate Social Security offsets.

The IAFF has been working with a coalition of unions, including the American Federation of Teachers, the Fraternal Order of Police, and the American Federation of State, County, and Municipal Employees, to generate support for H.R. 82 and S. 597. As a result, the legislation has received more than 280 cosponsors.
More Information: Click To Open
---
How health insurers charge more than 20 TIMES the
Thursday, December 7, 2023
Health insurance companies that own pharmacies are charging themselves more than 20 times the market value for certain drug
More Information: Click To Open
---
Class News

1/16/2023
HELPS Act $3000 Repeal direct payment.
HR 2617 Consolidated Appropriations Act 2013 Section 328 on page 902 of 1653 pages. HELPS Act: UP to $3000 per year of qualified money (457/DROP/IRA) can be used for Health Care, acciden . . . Continued

12/12/2022
Drop Rates for 2022
2022    4    3.83% 2022    3    2.98% 2022    2    2.50% 2022  . . . Continued

7/17/2022
Passing of FOP past president Rick Oakly
5-months into retirement President Oakly passed away Wednesday 13JUL2022. He was 56 years old. Services will be held at 1:00pm Thursday, July 21, 2022 at The Cornerstone Baptist Temple, . . . Continued


Today's Featured Biography
Maintenance Retired 4MAR2022


Classreport.org provides free Class Websites for every graduating class of every high school with free access for all.
We are one of the premier social networking sites dating back to 2003. We are a small, family-owned business and yet freely host over a million class websites. Our Story
Classreport holds a special place in the hearts of our users: Bravos.
Class Support Status

OUR CLASS SITE IS FUNDED THROUGH
November 2023
---
This site is funded by our
Voluntary Contributions


Class Directory

Where in the world are you? Stats
Recent Profile Updates
| | |
| --- | --- |
| | Sep 19 |
| | Sep 18 |
| | Sep 17 |
| | Sep 17 |
| | Sep 17 |
| | Sep 17 |
| | Sep 17 |
| | Sep 17 |
Class Poll
There is no Active Poll
at this time.
Recent Reviews
There are no reviews on file
at this time.
This area is for comments on
books, movies, music,
restaurants, etc.
Visit Other Classes
The Office
(Admin use only)
If you have any questions or comments regarding this website, please contact:

Class Administrator
Brad Nickels

Would you like a sneak peek at a
non-functioning view of The Office?

This class reunion website is a complementary addition to your existing alumni resources.
It is a product of Classreport, Inc. and may not be affiliated with Dayton Retired Firefighters or its alumni association.

Does your High School Class have a full-featured Alumni Website? Start One Now!
(Or start one for your Mother, Father, Sister, Brother, Spouse, Son, Daughter, Friend . . .)



"Just discovered your product today while trying to locate classmates ahead of our 50th reunion in 2020. The fact that you did this in a noncommercial manner in a world where everything has a price tag deserves recognition and respect, in my view. Thank you and good luck in all your endeavors." 5/5/2018


"THANKYOU so much for handling this for us! We are so appreciative! It looks GREAT!" 5/2/2018


"Thank YOU for helping us get the word out! I've posted a link to the website on our FB group page and vigorously encouraged other classmates to contribute" 4/27/2018


"Your site is amazing. Kudos to you and your staff. You have benefitted so many high school alumni in organizing their class reunions." 10/4/2017


"Thanks to classreport.org our class website played a huge part in the success of our Reunion. We greatly appreciate your wonderful support." 10/3/2017


"Thanks for all your hard work and ingenious spirit." 9/25/2017


"Thanks guys, you are Good!!" 9/23/2017


"I love your service and will continue to support you." 9/14/2017


"We have been using the website for more than 10 years now. It's still the best website out there for classmates to meet, collect their info and advertise their reunions. Thanks for inventing it all!" 9/11/2017


"Thank you for your assistance. It was very helpful. Looks good!" 9/5/2017



More bravos at: www.classreport.org/bravos




20th Anniversary!
There are no fees required for participation on this site.
Please support this site with your voluntary contributions.
We cannot provide this service without your support. Thank You!
Please read Our Story
ClassTraQ 11.003 Software Copyright οΏ½ 2003 - 2017 Classreport, Inc. All Rights Reserved e1 amsc: 1