Please Support Our Class Website in 2021. Can you chip in today?
All contributions will be DOUBLED through April 30!



---
---
Welcome to our class website Blue Streaks. We're glad you found us! Here you will have an opportunity to interact with old classmates and receive important information about our class reunion and other upcoming events.

Please take the time to register and fill out your information. It's free and there is no advertising, pop-ups or spam. We are missing a lot of alumni. If you have information on anyone from our class, please forward their information to us or have the person contact one of us directly. WHEN YOU REGISTER WE NEED YOUR EMAIL, HOME ADDRESS AND PHONE# OR YOU'RE CONSIDERED MISSING.

Have some fun with this website and if you have any comments or suggestions, please let us know. Please check out the "Class News" section for our emails

Thank you,
THE REUNION COMMITTEE
Cathy, Dave, Diane, John & Sharon
---
---
This site is operated and funded by members of our class.
Class Administrator: Cathy Ginocchi
Page Hits: 42,653


Class News

11/12/2012
BLACK FRIDAY
Hi Classmates! Friday HAPPY HOUR at http://www.thehorseshoeinn.com/ 4-6 pm 1976,1977,1978 SSHS and St. Pete's ... all are welcome! . . . Continued

1/14/2012
Committees Emails
Introducing your Reunion and Website Committee: Carol Trembley Clute Cathy Ginocchi DeMarco Diane Duane Woodard Dave Diggins John Cary Mary Jo McAllister If you have any ???????' . . . Continued

7/27/2011
Jim Callahans Services
In his memory, the family will receive friends between 6 and 8pm that Monday evening, at the Community Room, 11 Kirby Road, Saratoga Springs. Donations in Jim's memory may be made to a chari . . . Continued


Our Class Message Board
Your participation is requested!
We would like to hear from you. Post your messages here.

ADD NEW VIEW ALL

Indicates an included photo
| | |
| --- | --- |
| Message | Cathy Ginocchi |
| Our classmate, John Carp, has passed awa | Tue 1/3/2017 6:47 AM |
| nancy pitts death | Rose |
| the class of 78 is putting together some | Sat 12/21/2013 9:50 PM |
| DIFFERENCES OF 10TH, 20TH, & 30TH | The Committee |
| 10TH REUNION: Theme: Trajectory compar | Sat 1/28/2012 12:49 PM |
| AWARD CATAGORIES | The Committee |
| THIS WAS SENT TO WAY BACK IN 2007 This | Sat 1/28/2012 12:41 PM |
| TOP 10 REASONS TO ATTEND | The Committee |
| Its that time again! We snacthed this f | Sat 1/28/2012 12:37 PM |
| AGING | THE COMMITTEE |
| As I've aged, I've become kinder to myse | Sun 7/17/2011 9:37 AM |
| HI EVERYONE | Carol Trembley Clute |
| Like Diane and Cathy said we had a good | Sun 2/7/2010 10:45 AM |
| Thanks, Diane, et al | Cathy Ginocchi DeMarco |
| Diane's right! We had a nice time last | Sat 1/30/2010 3:16 PM |
| Committee Dinner 1/29/10 | Diane Duane Woodard |
| I had a great time at the dinner last ni | Sat 1/30/2010 3:06 PM |
| Thanks | Annette Thornton Batchelder |
| Thanks for everyone for putting the work | Sun 8/16/2009 12:21 PM |
| Re-Mr Rinko | Jeffrey Brown |
| This is probably the wrong section to po | Sat 8/1/2009 8:06 AM |
| Open letter to Carol and everyone | Jeffrey Brown |
| Carol, I enjoyed our phone conversation | Fri 7/31/2009 10:04 AM |
| Thanks, Carol & Committee | Cathy Ginocchi DeMarco |
| It is my pleasure to serve, in any way I | Thu 7/30/2009 7:11 PM |
| 50th | Carol Trembley Clute |
| It was wonderful seeing some new people | Thu 7/30/2009 2:30 PM |
| 50TH B'Day Party | Diane Duane Woodard |
| All I can say is "Oh what a night"! I h | Thu 7/23/2009 2:23 PM |
Today's Featured Biography
Wow! It's been quite a journey so far!!!
Plenty of bumps in the road. Married, had my baby girl, divorced, re-married, after 13 years had 2 more kids, both boys, what happened there?? Divorced again and I'm still waiting for that happily ever after... In the meantime I stuck around this area, the rest of my family, mom, dad and my sister Susie, orphaned me in the north and became snowbirds and moved to Florida. Currently I'm a library clerk at Greenfield Elementary. Found a home there, love my job... I've decided that they will have to carry me out someday. I've been in the Saratoga School district for 22 years now. Sent my daughter off to Plattsburgh State, she graduated with a double major, history and political science. She is still trying to decide what she wants to do when she grows up, at the ripe old age of 27. Will still have to send my boys off to college in the distant future. What was I thinking??? Richie is in 8th grade and Travis is going off to the Middle School. Looking forward to my Golden Years... and the granbabies someday!


Was it only yesterday we said "hi" in the hallway or shared the same class?
Was it only yesterday we talked on the phone or crammed for a test?
Was it only yesterday we held our diplomas and said our good byes?
Was it only yesterday we heard of your passing?
And we cried.

You are still a part of our hearts and you will always be our

Cherished Friends Forever.
Family News Summary
Enter your Family News Item choosing from our pre-defined categories:
Anniversary, Award, Birth, Death, Diagnosis, Engagement, Graduation, Lottery, Retirement, Vacation, Wedding, Other.
There is no Family News on file
at this time.
Calendar
There are no Calendar items on file
at this time.

Today's Featured Class Member Website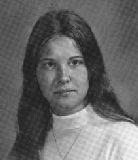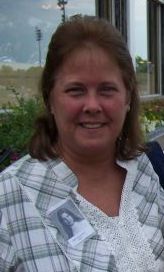 Classreport.org provides free Class Websites for every graduating class of every high school with free access for all.
We are one of the premier social networking sites dating back to 2003. We are a small, family-owned business and yet freely host over a million class websites. Our Story
Classreport holds a special place in the hearts of our users: Bravos.
Class Support Status

OUR CLASS SITE IS FUNDED THROUGH
March 2021
---
This site is funded by our
Voluntary Contributions

Click Here to Chip In


Class Directory

Where in the world are you? Stats
Recent Profile Updates
| | |
| --- | --- |
| | Apr 4 |
| | Mar 23 |
| | Mar 14 |
| | Nov 13 |
| | Jul 5 |
| | May 17 |
| | Aug 6 |
| | Oct 30 |
U.S. Armed Forces
Active and Veterans

Please update your profile to be
included in this section.

0 from Our Class

8 from Our School

Class Poll
There is no Active Poll
at this time.
Recent Reviews
There are no reviews on file
at this time.
This area is for comments on
books, movies, music,
restaurants, etc.
Visit Other Classes
The Office
(Admin use only)
If you have any questions or comments regarding this website, please contact:

Class Administrator
Cathy Ginocchi

Would you like a sneak peek at a
non-functioning view of The Office?

This class reunion website is a complementary addition to your existing alumni resources.
It is a product of Classreport, Inc. and may not be affiliated with Saratoga Springs High School or its alumni association.

Does your High School Class have a full-featured Alumni Website? Start One Now!
(Or start one for your Mother, Father, Sister, Brother, Spouse, Son, Daughter, Friend . . .)



"Just discovered your product today while trying to locate classmates ahead of our 50th reunion in 2020. The fact that you did this in a noncommercial manner in a world where everything has a price tag deserves recognition and respect, in my view. Thank you and good luck in all your endeavors." 5/5/2018


"THANKYOU so much for handling this for us! We are so appreciative! It looks GREAT!" 5/2/2018


"Thank YOU for helping us get the word out! I've posted a link to the website on our FB group page and vigorously encouraged other classmates to contribute" 4/27/2018


"Your site is amazing. Kudos to you and your staff. You have benefitted so many high school alumni in organizing their class reunions." 10/4/2017


"Thanks to classreport.org our class website played a huge part in the success of our Reunion. We greatly appreciate your wonderful support." 10/3/2017


"Thanks for all your hard work and ingenious spirit." 9/25/2017


"Thanks guys, you are Good!!" 9/23/2017


"I love your service and will continue to support you." 9/14/2017


"We have been using the website for more than 10 years now. It's still the best website out there for classmates to meet, collect their info and advertise their reunions. Thanks for inventing it all!" 9/11/2017


"Thank you for your assistance. It was very helpful. Looks good!" 9/5/2017



More bravos at: www.classreport.org/bravos




18th Anniversary!
There are no fees required for participation on this site.
Please support this site with your voluntary contributions.
We cannot provide this service without your support. Thank You!
Please read Our Story
ClassTraQ 11.003 Software Copyright � 2003 - 2017 Classreport, Inc. All Rights Reserved e0 amsc: 1