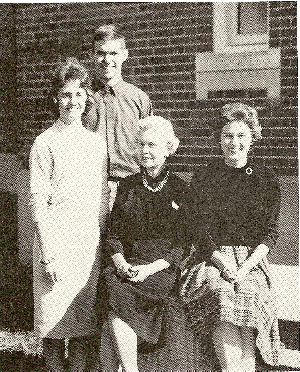 CHS the BEST!


This site is operated and funded by members of our class.
Class Administrator: Patricia Dickens
Page Hits: 31,812


60 Year Reunion Announcement!
---
CHS Reunion
Saturday, October 8, 2022
The Elks Club
Keep watching and mark this date on your calendar.
Let's ALL try to get together!

Event Contact: Joyce Sears Kassner
---
Class News

11/17/2015
ATTENTION - EVERYONE - PLEASE READ
Hi everyone, I received this message from our Class Page Team, please read and respond as you feel you can. - It is a good idea to contact your Class Members once a year to ask them to u . . . Continued

1/17/2009
Class News
A 25 minute DVD of the History of the Class of '62 and of Central High School. An informative and nostalgic look at the lineage of the school system and Cent . . . Continued

10/23/2006
Then and Now Photos
If you have a "now" photo you will share please send it to me at [email protected] as an email attachment. If not you can mail a photo of your choice, it can be returned. Thanks Pa . . . Continued


Our Class Message Board
Your participation is requested!
We would like to hear from you. Post your messages here.

ADD NEW VIEW ALL

Indicates an included photo
| | |
| --- | --- |
| 55 class re-union | Joe Lamar |
| wow, what a treat....getting to see all | Wed 11/1/2017 12:21 AM |
| 55 reunion golf tourny | Joe Lamar |
| we need to get an accurate number of gol | Mon 10/2/2017 11:53 PM |
| Message | Patricia Duncan Dickens |
| Hi Everyone, Did you get the questionnai | Sat 12/10/2016 3:54 PM |
| Message | Jim |
| Hello everyone, I see that Pat recently | Sun 1/3/2016 10:46 AM |
| Message | Patricia Duncan Dickens |
| Hi everyone....haven't heard from anyone | Tue 11/17/2015 4:17 PM |
| Loretta Hembree Reed | Janice Pearson Willis |
| I got word this morning that Loretta Hem | Sun 8/24/2014 5:59 PM |
| Message | Patricia Duncan Dickens |
| Several of us went to Ronnie McCracken's | Sat 2/8/2014 3:58 PM |
| Message | Joe Lamar |
| sad news; Ronnie McCracken passed away t | Tue 2/4/2014 2:28 AM |
| Coach Spencer | Clyde Baker |
| I forgot to post this last week so sorry | Mon 2/3/2014 10:10 AM |
| Ronnie Macracken | Clyde Baker |
| I received word from Joe Skidmore that R | Mon 2/3/2014 10:06 AM |
| Message | John Brooks |
| Steve Palenik has passed away. Funeral a | Mon 7/15/2013 10:53 AM |
| Message | Patricia Duncan Dickens |
| Coach Jim Mentis passed away Dec 24 at t | Fri 12/28/2012 6:01 PM |
| Message | Patricia Duncan Dickens |
| Class member Morgan West passed away Dec | Wed 12/26/2012 7:48 PM |
| Message | Patricia Duncan Dickens |
| Lost another class member....Glen Britai | Mon 12/17/2012 5:39 PM |
| Message | Patricia Duncan Dickens |
| Sad News...Just to let you all know Lowe | Tue 12/4/2012 6:44 PM |
Today's Featured Biography
I have given up on creating a personal bio that does not sound like the typical gagging "Christmas Letter" everyone has read. But, in order to tell all I want you to know about the past years I will share all the good and of course leave out the not so good. :)

So here goes..... After graduation I went to SMS now MSU for a couple of years and then married, Eugene Hunt, divorced, and married Bob Dickens. None of this happened as fast as it appears when read...

Our family has lived in Washington, Colorado, Maryand, Alabama, Texas, Arkansas, and Missouri. At the present we live only a few blocks from my parents home, the one I lived in when we were in school..

I am married to a "Senior High" bulldog, Bob Dickens, graduate 1954 and who continues to let me know what an outstanding football team his years produced. He has been in aviation all his adult life. He flies everything from helicopters to jets. Bob was assigned to the Pentagon with the Army National Guard Bureau, The National Transportation Safety Board, The Army Safety Center, The Federal Aviation Administration, and AOPA-Aircraft Owners and Pilots Association. I jokingly say at this time he works just enough to keep us traveling.

I have three marvelous sons, one exceptional daughter, and two wonderful stepchildren (a son and daughter), yes six in all! Between my husband Bob and I we have eleven beautiful grandchildren ranging from 22 years to 1 year.

I was fortunate to be a stay at home mom and after our youngest began junior high I went back to school to complete my BS in Education from William Jewell College, Liberty, MO and acheived my Masters in Ed. from Lesley University, Cambridge, Mass. A teacher friend and I collaborated in writing a book "We All Smile In The Same Language" to be used to create classroom community for a better learning environment. I also was a guest speaker several times and seminar leader for the Education Department at SBU Southwest Baptist University, Bolivar. I taught 4th and 5th grades until 2003 then retired. While teaching I needed, out of necessity, to become fairly competent with computer tecnology. In class I taught my students to use a smart board and create power point presentations to enhance the educaiton experience. I think I am one of those who has learned just enough about technology to get myself in trouble. Fortunately I have a son and daughter who help me with my creative urges or get me out of creative messes. To continue my computer interest I have volunteered to administer this web site.

My husband, Bob and I are either enjoying fun with grandchildren, sailing our 42 foot cruising yacht, or off on a trip in our RV. Lately I have been doing a lot of family research, locating my connection to a Revolutionary War soldier, joining the DAR, and creating my own website for geneology purposes. (patriciaspatchwork.com) I belong to Beta Sigma Phi, Delta Kappa Gamma, Springfield Retired Teachers, and the DAR.

There have been some health issues to deal with the last two years but I am much better and hope to be able to play golf soon. I can climb up and down the ladder of the boat in order to enjoy floating in the lake, this is a great improvement! We dock our boat next to Tammy Bowser Corbin and her husband Lynn and are having a great time visiting and partying together. Life has been very interesting with much yet to be done, I just don't see how we got to be 60 so fast! All in all God has blessed me and I am really enjoying the freedom of retirement!


Hi Everyone, We recently sent out a reunion notice and some were returned. If you know the correct address for any of the following please let me know asap. Thanks Pat The names are: Thomas Kimbrough, Ellen Brock White, Mike Matheny, Nancy Stiles Stubbs, Joe Whiteid, David Bennett, Allandra Davis, Charles Hendrix, Forrest Montgomery, and Pam Cornwell Reese.
Family News Summary
Enter your Family News Item choosing from our pre-defined categories:
Anniversary, Award, Birth, Death, Diagnosis, Engagement, Graduation, Lottery, Retirement, Vacation, Wedding, Other.
Death
Joseph Lee Whiteid Passed away July 26 2018 at is
Posted by: R. Wayne Whiteid

11/3/2021

Death
Larry "Red" Ruckman passed away 12-30-2013.
Posted by: Patty Redfearn Haller

10/21/2017

Death
My younger brother, Charles "Chuck" Carter, who at
Posted by: James Carter

2/7/2016

Death
My 91 year old mother died on Monday, April 18. I
Posted by: Susan Gilbert Cameron

4/20/2011

Other
Jim Pretti just called...Kathy Sharrock Wester is
Posted by: Patricia Dickens

11/18/2007

Other
Just got an email from Wayne...Randy Vaughn has be
Posted by: Patricia Dickens

10/20/2007

Death
Dear classmates, I am sorry to be the one to add t
Posted by: Patricia Dickens

9/25/2007
Calendar
There are no Calendar items on file
at this time.

Today's Featured Class Member Website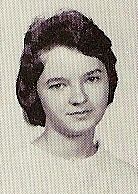 Classreport.org provides free Class Websites for every graduating class of every high school with free access for all.
We are one of the premier social networking sites dating back to 2003. We are a small, family-owned business and yet freely host over a million class websites. Our Story
Classreport holds a special place in the hearts of our users: Bravos.
Class Support Status

Our Class Site is Fully Funded!
Additional contributions are welcome and will be used to provide support for the larger Classreport community.
CLICK HERE TO LEARN MORE
Class Directory

Where in the world are you? Stats
Recent Profile Updates
| | |
| --- | --- |
| | Jul 28 |
| | Jul 21 |
| | Jul 21 |
| | Jul 21 |
| | Jul 21 |
| | Jul 21 |
| | Jul 21 |
| | Jul 21 |
Class Poll
There is no Active Poll
at this time.
Visit Other Classes
The Office
(Admin use only)
If you have any questions or comments regarding this website, please contact:

Class Administrator
Patricia Dickens

Would you like a sneak peek at a
non-functioning view of The Office?

This class reunion website is a complementary addition to your existing alumni resources.
It is a product of Classreport, Inc. and may not be affiliated with Central High School or its alumni association.

Does your High School Class have a full-featured Alumni Website? Start One Now!
(Or start one for your Mother, Father, Sister, Brother, Spouse, Son, Daughter, Friend . . .)



"Just discovered your product today while trying to locate classmates ahead of our 50th reunion in 2020. The fact that you did this in a noncommercial manner in a world where everything has a price tag deserves recognition and respect, in my view. Thank you and good luck in all your endeavors." 5/5/2018


"THANKYOU so much for handling this for us! We are so appreciative! It looks GREAT!" 5/2/2018


"Thank YOU for helping us get the word out! I've posted a link to the website on our FB group page and vigorously encouraged other classmates to contribute" 4/27/2018


"Your site is amazing. Kudos to you and your staff. You have benefitted so many high school alumni in organizing their class reunions." 10/4/2017


"Thanks to classreport.org our class website played a huge part in the success of our Reunion. We greatly appreciate your wonderful support." 10/3/2017


"Thanks for all your hard work and ingenious spirit." 9/25/2017


"Thanks guys, you are Good!!" 9/23/2017


"I love your service and will continue to support you." 9/14/2017


"We have been using the website for more than 10 years now. It's still the best website out there for classmates to meet, collect their info and advertise their reunions. Thanks for inventing it all!" 9/11/2017


"Thank you for your assistance. It was very helpful. Looks good!" 9/5/2017



More bravos at: www.classreport.org/bravos




19th Anniversary!
There are no fees required for participation on this site.
Please support this site with your voluntary contributions.
We cannot provide this service without your support. Thank You!
Please read Our Story
ClassTraQ 11.003 Software Copyright � 2003 - 2017 Classreport, Inc. All Rights Reserved e1 amsc: 1