This site is operated and funded by members of our class.
Class Administrator: Jim Chapman
Page Hits: 9,743
Class News

11/16/2018
Newsletter - Thursday, Nov. 15, 2018
Hello Classmates, Cloudy, damp cold wind weather when we met for lunch at Shoney's, Tuesday, Nov. 13th. We were a small group this time with 14 in attendance, 11 classmates & 3 guests. . . . Continued

10/17/2018
Newsletter - Tuesday, Oct. 16, 2018
Hello Classmates, Today was a cool cloudy day as predicted when we all met for lunch at Mike Linnigs. This may be the fall season, but it felt more like a damp winter day. There were 21 i . . . Continued

9/13/2018
Newsletter - Wednesday, Sept. 12, 2018
Hello Classmates, Tuesday, Sept. 11th was a cool cloudy day when our class met for lunch at Angio's. Fall is definitely just around the corner. There were 22 in attendance, 16 classmates . . . Continued


Our Class Message Board
Your participation is requested!
We would like to hear from you. Post your messages here.

ADD NEW VIEW ALL

Indicates an included photo
| | |
| --- | --- |
| Services for Bobby Freepartner | Sue Smith Hardin |
| Carolyn Freepartner Stroud's brother Rob | Fri 11/15/2013 9:38 PM |
| Donna Bickerest Cox Death | Sue Smith Hardin |
| Donna Bickerest Cox passed away Monday, | Sun 10/20/2013 9:35 PM |
| Jim Farmer's Obituary | Sue Smith Hardin |
| James Rhodes Farmer left this world on 1 | Sun 10/20/2013 9:26 PM |
| Reunion Planning Meeting Minutes 5-21-13 | Sue Smith Hardin |
| Meeting called to order at 3:00 p.m. | Mon 5/27/2013 5:44 PM |
| Madolyn Smith Golden's Son-in-Law's | Sue Smith Hardin |
| I would like for you to place on the pra | Fri 12/7/2012 7:34 PM |
| Rod McCoy's Mother | Sue Smith Hardin |
| Rod McCoy's mother, Virginia McCoy, pass | Sat 10/20/2012 7:09 PM |
| Linda Williams Harrington's Mother | Sue Smith Hardin |
| From a posting on Facebook by Linda Will | Sat 10/20/2012 6:31 PM |
| Lunch with Pat Ford Oct. 30, 2012 | Sue Smith Hardin |
| We won't be meeting for lunch on our usu | Wed 9/19/2012 9:14 PM |
| John Davenport Deceased | Sue Smith Hardin |
| Hello Classmates, It is with much sadne | Tue 8/7/2012 10:32 PM |
| Classmate Geraldine Moore Deceased | Sue Smith Hardin |
| Thursday, Aug. 2, 2012 Hello Classmate | Thu 8/2/2012 9:25 PM |
| Obituary for Foster J Sanders-Jerry Sanders | Sue Smith Hardin |
| The following is the obituary for Jerry | Wed 5/23/2012 9:59 PM |
| Planning Meeting April 24, 2012 | Sue Smith Hardin |
| We will have a planning committee meetin | Mon 4/16/2012 10:17 PM |
| April Lunch at Shoney's Cancelled. | Sue Smith Hardin |
| Monday, Apr. 16, 2012 Hello Classmates | Mon 4/16/2012 6:00 PM |
| Charlotte Goben Cooper Hip Replacement | Sue Smith Hardin |
| Classmate Charlotte Goben Cooper has rec | Mon 4/16/2012 5:57 PM |
| Classmate Surgeries | Sue Smith Hardin |
| Three classmates have recently had surge | Wed 2/22/2012 9:04 PM |
Today's Featured Biography
After I left Southern I went to Eastern Ky State college. I was there
for four years and earned a BS degree in Elementary Education. Three
months later I married Oscar "Oz" Harrington. I began my teaching
career at Indian Trail Elementary. Oz and I have three boys, and I
decided I wanted to spend more time with them. A friend of mine had
heard of a job sharing program in California. After much research, we
went to the Board of Education with a proposal to job share in a regular
classroom of first graders, Luckily, our Principal was supportive and
the Board agreed. My partner and I were the first team to ever job
share in the classroom. I taught mornings and she taught afternoons for
seven years. I was teaching at Watterson Elementary when I retired in 2002.

Currently, Oz and I love to travel and work in the garden. I collect
coca cola memorabilia and love antiques. I have a booth in two antique
malls. We find our best items at yard sales and we have fun looking. I
attended an Oldham County Citizen Police Academy class and I'm active in
the association. We have toured the FBI building, KSP HQ in Frankfort,
toured KY. State Reformatory and watched the police train at EKU. We
help at the Iron Man race and were "victims" of a mock disaster at the
hospital. It's so different than being around first graders all day.
I have a metal detector and enjoy hunts, especially at the beach in
Florida, I am active in my church, Mt Tabor United Methodist. The
thing I enjoy most, though, is going places and doing things with our
three grandchildren (two boys and one girl)........yeah, we got a girl
in the family at last!



Family News Summary
Enter your Family News Item choosing from our pre-defined categories:
Anniversary, Award, Birth, Death, Diagnosis, Engagement, Graduation, Lottery, Retirement, Vacation, Wedding, Other.
Death
18 Feb 2012 MATHER, HANNAH ELIZABETH (nee TRIGG),
Posted by: Barbara Ann Forrester (SHS Class 1960) Fultz

2/27/2012
Calendar
There are no Calendar items on file
at this time.

Today's Featured Class Member Website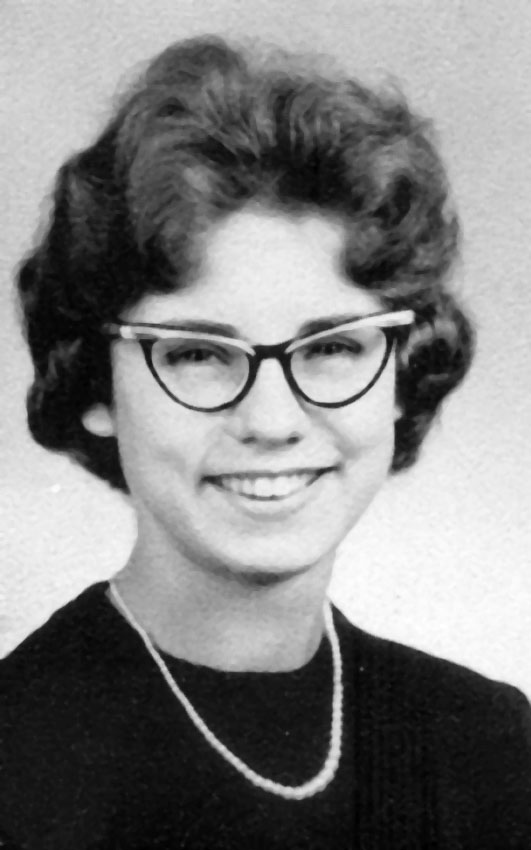 Classreport.org provides free Class Websites for every graduating class of every high school with free access for all.
We are one of the premier social networking sites dating back to 2003. We are a small, family-owned business and yet freely host over a million class websites. Our Story
Classreport holds a special place in the hearts of our users: Bravos.
Class Support Status

Our Class Site is Fully Funded!
Additional contributions are welcome and will be used to provide support for the larger Classreport community.
CLICK HERE TO LEARN MORE
Class Directory

Where in the world are you? Stats
Recent Profile Updates
| | |
| --- | --- |
| | Jan 25 |
| | Sep 25 |
| | Sep 21 |
| | Jan 16 |
| | Dec 5 |
| | Aug 10 |
| | Jul 30 |
| | Jul 30 |
U.S. Armed Forces
Active and Veterans

Please update your profile to be
included in this section.

0 from Our Class

10 from Our School

Class Poll
There is no Active Poll
at this time.
Featured Links
There are no Featured Links
at this time.
Recent Reviews
There are no reviews on file
at this time.
This area is for comments on
books, movies, music,
restaurants, etc.
Visit Other Classes
The Office
(Admin use only)
If you have any questions or comments regarding this website, please contact:

Class Administrator
Jim Chapman

Would you like a sneak peek at a
non-functioning view of The Office?

This class reunion website is a complementary addition to your existing alumni resources.
It is a product of Classreport, Inc. and may not be affiliated with Southern High School or its alumni association.

Does your High School Class have a full-featured Alumni Website? Start One Now!
(Or start one for your Mother, Father, Sister, Brother, Spouse, Son, Daughter, Friend . . .)



"Just discovered your product today while trying to locate classmates ahead of our 50th reunion in 2020. The fact that you did this in a noncommercial manner in a world where everything has a price tag deserves recognition and respect, in my view. Thank you and good luck in all your endeavors." 5/5/2018


"THANKYOU so much for handling this for us! We are so appreciative! It looks GREAT!" 5/2/2018


"Thank YOU for helping us get the word out! I've posted a link to the website on our FB group page and vigorously encouraged other classmates to contribute" 4/27/2018


"Your site is amazing. Kudos to you and your staff. You have benefitted so many high school alumni in organizing their class reunions." 10/4/2017


"Thanks to classreport.org our class website played a huge part in the success of our Reunion. We greatly appreciate your wonderful support." 10/3/2017


"Thanks for all your hard work and ingenious spirit." 9/25/2017


"Thanks guys, you are Good!!" 9/23/2017


"I love your service and will continue to support you." 9/14/2017


"We have been using the website for more than 10 years now. It's still the best website out there for classmates to meet, collect their info and advertise their reunions. Thanks for inventing it all!" 9/11/2017


"Thank you for your assistance. It was very helpful. Looks good!" 9/5/2017



More bravos at: www.classreport.org/bravos




16th Anniversary!
There are no fees required for participation on this site.
Please support this site with your voluntary contributions.
We cannot provide this service without your support. Thank You!
Please read Our Story
ClassTraQ 11.003 Software Copyright © 2003 - 2017 Classreport, Inc. All Rights Reserved e1 amsc: 1