Please Support Our Class Website in 2017. Can you chip in today?
All contributions will be DOUBLED through November 30!



This web site is available at: www.daytonfireretirees.org


This site is operated and funded by members of our class.
Class Administrator: Brad Nickels
Page Hits: 11,245


Event Announcement!
---
Julie Ross, Retirement Party
Saturday, November 18, 2017 - 5:00 pm
Firefighters Activity Center 3616 Needmore Road, Dayton OH
Saturday Nov 18th at the AC. Starting at 5pm.

36+ years of service
Hire Date: August 21st 1981
Retirement: Nov. 10th 2017

Picture attached

Open House at 12's is being planned by Andy Kyle & Lt Monnin.
Will be Nov. 10th 1PM - 4PM
Event Contact: Andy Kyle and one of the Monnins... you pick!
---
Pending: Christmas from the Firehouse TBA
Thursday, November 30, 2017
No hard Date or time set. Please check back weekly. Thank you
Event Contact: Geoffrey Brogan
---
Flapjacks with the Fat Man
Saturday, December 16, 2017 - 9:00 am
Activity Center 3616 Needmore Road
We will be serving breakfast including pancakes, sausage, fruit, and oatmeal.

We ask that each parent bring a SMALL gift for their child so that Santa can give them an early present.

Flapjacks with the Fatman
Saturday, December 16, 2017
9AM to 12PM

Event Contact: Geoff Brogan
---
Miami University Athletics Heros Nights Nov3-Dec30
Saturday, December 30, 2017 - 5:00 pm
Range $3 - $20
Retiree in need of a currrent ID card are reminded they are issued by OAPFF.

Heroes Nights
Miami Athletics will honor both veteran and active members of the military as well as first responders (Heroes) during a series of games over a cross-section of sports from November 3 to December 30, 2017. In addition to several pre-game and in-game highlights, Heroes and their guests will receive special ticket prices for the following events!

Volleyball • Friday, November 3 at 7 p.m. - $3
Football • Tuesday, November 7 at 7:30 p.m. - $10
Men's Basketball • Tuesday, November 14 at 7 p.m. - $8
Women's Basketball • Saturday, December 30 at 1 p.m. - $3
Hockey • Saturday, December 30 at 5 p.m. - $20 *Reserved Seat Ticket

Call Steve Vogelgesang at (513) 529-3789 or the Miami Athletic Ticket Office at (513) 529-4295 to purchase tickets for the Heroes series games.
Event Contact: Steve Vogelgesang 513-529-3789
---
OPERS Board of Trustees approves COLA changes
Sunday, December 31, 2017
The recommendations, which require legislative approval by the Ohio General Assembly to
implement, include:
1. Tying the COLA to the CPI: Beginning in 2019, all future COLAs will be based on the U.S.
Consumer Price Index, capped at 2.25 percent. That means the maximum COLA to be
granted will be 2.25 percent, even if inflation during the measurement period exceeds that
amount.
2. Delaying implementation for some retirees: The new COLA formula will be delayed two
years for OPERS members who retired from 2010 through 2012. This provision was
included based upon feedback from our recent survey of OPERS retirees.
3. Delaying initial COLAs for future retirees: The first COLA will be delayed for future retirees
until their second pension anniversary.
4. Restoring purchasing power: OPERS will provide a one-time pension adjustment to restore
85 percent purchasing power for those retirees whose purchasing power is less than 85
percent.
5. Including funding triggers: Should OPERS' required time to pay off unfunded liabilities top
30 years, the COLA will be frozen for the next calendar year. In the event inflation exceeds
3 percent for an extended period of time, the Board could increase the COLA to 3 percent
if OPERS funding is strong.
More Information: Click To Open
---
OP&F Board approves new health care model for 201
Tuesday, January 1, 2019
OP&F Board approves new health care model for 2019 implementation
The Ohio Police & Fire Pension Fund (OP&F) has announced plans for a new retiree health care model that is expected to extend funding for health care for up to 15 years.

Beginning Jan. 1, 2019, OP&F will no longer sponsor a self-funded health care plan for retirees and will offer a fixed stipend to eligible members to be used for medical and health care needs. The OP&F Board of Trustees approved the decision unanimously at its March 29 meeting.

"While beginning in 2019 we will no longer sponsor a self-funded health care program, we are still committed to assisting members find an appropriate health care plan, and assisting financially also," said OP&F executive director John Gallagher.

No details of the new health care strategy were approved, but OP&F staff and consultants will be working to provide the Board with options in the coming months. The stipend amount is also to be determined. OP&F has committed to assisting retired members with finding an appropriate health care plan for both Medicare-eligible and non-Medicare populations.

OP&F has sponsored a self-funded retiree health care plan since 1974. Significant changes were first needed in 2003 to preserve the health care fund and several adjustments since then have preserved the plan, which has become more expensive for both retirees and the retirement system. In 2016, OP&F's total health care costs were $223 million.

Both actuarial and health care consultants delivered presentations to the Board that showed that without significant changes that funding for health care would be exhausted in approximately seven to nine years.

"Even with these significant changes, current trends in health care and prescription drug costs, health care support beyond a 15-year projection may not be possible without a new income stream," said Gallagher. "The OP&F Board, staff and our outside partners are all dedicated to searching for that funding source to assist future generations of retirees with their health care needs."
More Information: Click To Open
---
Class News

12/21/2016
New Eboard for 2017
D.O.C. MOU – Accepted Vice President – Bryan Adams Legislative Agent – Gaye Jordan Building Committee: -Larry Ables -Sean Frazee -Jamie King . . . Continued

6/18/2015
Challenge coin....
We need member input. I will add the suggestions as comments. Like or make a verbal statement. You can add a suggestion(as a comment) to also be voted on. Vote on your favorite sugg . . . Continued

12/5/2013
IAFF Motorcycle Group Ohio Chapter
The OAPFF is proud to join with the IAFF Motorcycle Group and announce that the OHIO CHAPTER is now operational and is working on some exciting Ohio specific events. Joining the Ohio Cha . . . Continued


Today's Featured Biography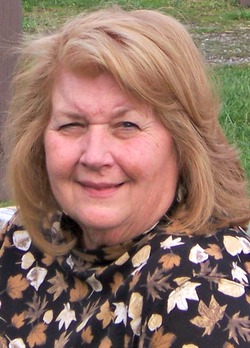 Bonnie (1947-2014) Herman Hewlett


Hale, Bonnie J. (Herman), age 67 of Midland, Ohio was delivered into the arms of our Lord and Savior Jesus Christ on October 9th, 2014. Bonnie was born in Atlanta, Georgia on November 15th, 1946. She was preceded in death by her parents, Charles and Eleanor Herman, and her brother Allan Herman in 2012. She is survived by her husband of 16 years, Daniel Hale and one son, Jeffrey Slonaker and one daughter, Tina Combs (Slonaker). Son, Jeffrey Slonaker (wife Kerri and their children, Annie and Jacob), and daughter, Tina Combs (husband Lewis and their children, Chassidy and Matthew). Stepsons, David Hale and Jeff Hale. She is also survived by a brother Gary Herman (wife Roxie) of Clearwater, Florida. She is also survived by several nieces and nephews. Bonnie worked many years as an independent contractor staffing health and wellness events for companies such as Hooper Holmes, Superior Mobile Health Solutions, Provant and Vivera. Bonnie was an excellent phlebotomist and also performed paramedical exams for multiple companies. She was retired from the City of Dayton Fire Department as a paramedic. She was a member of Christian Assembly Church in Hillsboro, Ohio. Bonnie was also a member of the Ohio/Kentucky Saddle Club. She was an avid animal lover, loved horseback riding and showing her beautiful horses, going camping and being in God's creation, and she enjoyed cooking and making delicious family dinners. Bonnie was a very loving wife, mother, and grandmother who will be deeply missed. The funeral service will be held at 2 pm, Thursday, October 16th, 2014 at Morton & Whetstone Funeral Home, 139 S. Dixie Dr. Vandalia, Ohio 45377 with Pastor Randall Goble officiating. Friends may visit from 12 noon until the time of service. Burial to follow in Glen Haven Memorial Gardens Cemetery, New Carlisle Ohio. If so desired, contributions may be made to Christian Assembly Church, 6733 Iverness Court, Hillsboro, OH 45133.


Classreport.org provides free Class Websites for every graduating class of every high school with free access for all.
We are one of the premier social networking sites dating back to 2003. We are a small, family-owned business and yet freely host over a million class websites. Our Story
Classreport holds a special place in the hearts of our users: Bravos.
We are funded through voluntary contributions. Can you help keep this site online for another year? Thank you for your support!
Please click here to contribute.
Class Support Status

OUR CLASS SITE IS FUNDED THROUGH
October 2017
---
This site is funded by our
Voluntary Contributions

Click Here to Chip In


Class Directory

Where in the world are you? Stats
Recent Profile Updates
| | |
| --- | --- |
| | Nov 15 |
| | Nov 2 |
| | Oct 20 |
| | Sep 6 |
| | Aug 18 |
| | Aug 17 |
| | Jun 27 |
| | Jun 16 |
Class Poll
There is no Active Poll
at this time.
Recent Reviews
There are no reviews on file
at this time.
This area is for comments on
books, movies, music,
restaurants, etc.
Visit Other Classes
The Office
(Admin use only)
If you have any questions or comments regarding this website, please contact:

Class Administrator
Brad Nickels

Would you like a sneak peek at a
non-functioning view of The Office?

This class reunion website is a complementary addition to your existing alumni resources.
It is a product of Classreport, Inc. and may not be affiliated with Dayton Retired Firefighters or its alumni association.

Does your High School Class have a full-featured Alumni Website? Start One Now!
(Or start one for your Mother, Father, Sister, Brother, Spouse, Son, Daughter, Friend . . .)



"Your site is amazing. Kudos to you and your staff. You have benefitted so many high school alumni in organizing their class reunions." 10/4/2017


"Thanks to classreport.org our class website played a huge part in the success of our Reunion. We greatly appreciate your wonderful support." 10/3/2017


"Thanks for all your hard work and ingenious spirit." 9/25/2017


"Thanks guys, you are Good!!" 9/23/2017


"I love your service and will continue to support you." 9/14/2017


"We have been using the website for more than 10 years now. It's still the best website out there for classmates to meet, collect their info and advertise their reunions. Thanks for inventing it all!" 9/11/2017


"Thank you for your assistance. It was very helpful. Looks good!" 9/5/2017


"I am so grateful I found your website. It is especially wonderful for our classmates. I will spread the word!!" 8/31/2017


"Our high school reunion was a great success and our site on ClassReport.Org was a HUGE help in that success! ClassReport.Org is by far the best platform on the Internet when it comes to high school reunions!" 8/30/2017


"Thanks for all of your help and the great web site you have. We have a great response for our upccoming reunion events in September." 8/7/2017



More bravos at: www.classreport.org/bravos




14th Anniversary!
There are no fees required for participation on this site.
Please support this site with your voluntary contributions.
We cannot provide this service without your support. Thank You!
Please read Our Story
ClassTraQ 11.003 Software Copyright © 2003 - 2017 Classreport, Inc. All Rights Reserved e0 amsc: 1