No Ads. No Spam. No Pop-Ups. No Fees. Read Our Story.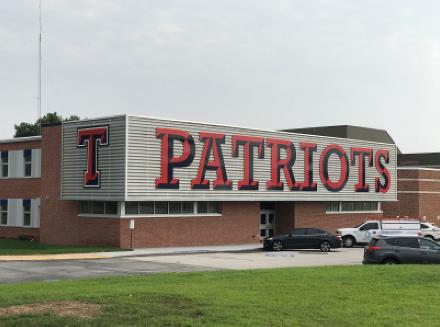 This photo can be changed by your Class Administrator.


This site is operated and funded by members of our class.
Class Administrator: Doug Cummins
Page Hits: 44,009


---
You can't always get what you want,
But if you try sometimes
You just might find
You get what you need......



---
Our Class Message Board
Your participation is requested!
We would like to hear from you. Post your messages here.

ADD NEW VIEW ALL

Indicates an included photo
| | |
| --- | --- |
| Loss at WCHS 68 | Doug |
| I am very saddened to learn of the passi | Tue 5/23/2017 12:18 PM |
| Our condolences | administrator |
| Our thoughts and prayers go out to Jewel | Tue 11/22/2016 11:39 AM |
| Condolences | administrator |
| Our thoughts are with Margie Elliott Bas | Thu 4/21/2016 10:13 AM |
| Condolences | administrator |
| Our condolences to Pat McDaniel on the p | Sun 10/12/2014 11:26 AM |
| Message | Nancy Campbell Cloud |
| My husband spends HOURS looking at his h | Thu 7/31/2014 10:09 PM |
| Condolences | Administrator |
| On 11/4, Cyndi Berndt Van de Voorde's hu | Tue 11/12/2013 2:33 PM |
| Don M. | administrator |
| Welcome Don Mosier to THS68. Its always | Sat 11/2/2013 9:00 PM |
| Congrats DR. Loftis | administrator |
| Congratulations to Ron Loftis on receivi | Mon 10/21/2013 11:36 AM |
| You never know...... | Doug |
| You never know when you'll run into a cl | Sat 9/21/2013 12:46 PM |
| Condolences | administrator |
| I have received word that both Bev Gible | Thu 6/13/2013 12:53 PM |
| Welcome Dave! | administrator |
| Welcome to Dave Snedegar, the latest cla | Tue 4/16/2013 12:16 PM |
| Condolences | Doug |
| Our sympathy goes out to Marsha Rice Kir | Wed 3/6/2013 6:16 PM |
| Mrs Cockefair | administrator |
| Independence, MO — Pallas K. Cockefair, | Sat 11/24/2012 8:35 AM |
| Message from WCHS68 | Doug |
| Since a lot of us knew Richard during th | Mon 8/20/2012 12:36 PM |
| Thank you Mike, and farewell! | Doug |
| We lost yet another classmate this week, | Wed 7/25/2012 1:15 PM |
Today's Featured Biography
Hague Howey Biography


Hague E. Howey is President of Hague Howey Custom Builders Inc., a company he founded 24 years ago. Its primary operation is general contracting residential new construction and remodeling. Architects are generally involved in the company�s high end specialty work. From time to time commercial construction work is undertaken and has included the building of a new Church, the renovation of the old Salvation Army complex at 19th and California for Epsen Hillmer Graphics, National and International Offices and other wide ranging projects. His company is viewed as innovators in the field for both employment of new cutting edge building products and the employment of technology in operating a residential general contracting company.

Prior to his start in construction, which was initiated by the building of his own personal residence as a side venture, he spent 13 years in corporate finance with a wide range of experience from general manager of a prestigious investment banking house in Kansas City, bank lending officer, to Director of Corporate Finance for Richman Gordman Stores. With each challenging opportunity his insight has left behind new direction for others ranging from a system of �Fully Disclosed Clearing � branch offices at the investment house to the most sophisticated electronic cash management and over night investment systems of any retail company.

Even before Hague finished high school, he got acquainted with residential construction by working summers as a framing carpenter. While in college he founded a building materials brokerage company and brokered steel and pre-cast concrete for two companies in Independence, Missouri�probably setting the direction for his later entry into the construction business but assuredly helping pay a good portion of his college expenses.

Hague is a doer and spends little time on reflecting on where he has been but more time on where he wants to be going. The past three years have been both challenging and frustrating with high aspirations for seeing the success of his Fuel Cell project cut short by economic woes in the technology sector and the fallout effect of 9-11, the Enron scandal, Level 3, and World Com, all of which have hit at the heart of his high-end clients. Comfort and life�s right perspective is maintained by his involvement as a mentor in the �All our Kids� mentoring program.

Business is a contact sport and Hague follows that both for the marketing of his construction services and because he likes to interact with people and have positive influence on outcomes. As a member of the Omaha Chamber of Commerce he is active in their Tips program, Annual Membership Drive, Thank-a-thon and serves on the Labor Availability Council plus its �Think Tank� with such notables as Dr. Dennis Smith (president of the University of Nebraska) and Dr. Harvey Pearlman (Chancellor of the University of Nebraska) and has been a contributor to many of its �Youngest and Brightest� retention program initiatives and structure of labor availability in the skilled trades. In 2001 he received appointment to the Omaha Chamber of Commerce Board of Directors as a director at large. He holds a life directorship in the Metro Omaha Home Builders Association (MOBA) and has been active on its board. Over the years he has received numerous awards and honors for community service work including the prestigious �Service To Man Kind Award� from the South West Sertoma Club in 1994. Received 10 years of appointments to the Millard North scholarship review board and served the Millard School District several years as advisor on vocational trade studies. His service to the Boy Scouts as Scout Master of the Harvey Oaks troop, on the district council, and the Frontier District�s creator of its, Swimming and Life Saving program at Montclair Community Center ranks high in his heart of community contributions�this possibly because of being an Eagle Scout himself and being introduced to flying thru its merit badge program that spurred him on to become the youngest licensed private pilot in Kansas City (1968).

University of Missouri at Columbia, B.S. Business 1972, major in Accounting, minor in Corporate Finance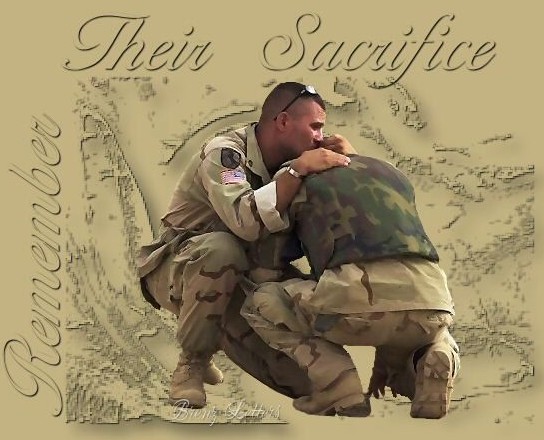 ---
---
---
The Truman High School Class of 1968
remembers our Classmates and friends
who are no longer with us.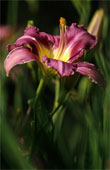 Douglas R. Phillips ..... Jimmy Huffman ..... Steve Izzard ..... Paula Behee
Marsha VanKirk ..... Mick Rupe ..... Glenn Fickel ..... Terry Bass .... Andy West
Lon Balch.....Ranae King ..... John Young.... Nick Binninger ..... Janet Hyder
John Tucker ..... Phil 'Kerry' Mitchell .....Bryan Martin ..... David Warner

Marty Talcott ..... Raleigh Woods ..... Rick Harbison ..... Charlie Hobbs*

Larry Latimer ..... Connie Robinette .....Mark Jordison ..... Kristine Beasley

Sandi Novak .... Dale Allen ..... Paul Miller ..... Sue King ..... Lee Reichardt

Gregg Rodekopf .... Sue Huffman .... Barbara Reiff ... David Shakespeare

Debbie Harmon .... Steve Sword....Terry Colston .... Linda Roberts

Mike Gillespie .... Linda Dutcher .... Don Cain ... Mike Gray ... Dennis Allen


Cyndi Berndt .....Greg Perry ..... Pat Dignan .....Larry Findley

Mr. Leroy Brown 1929 - 2017

Marilyn Benedict


Was it only yesterday we said "hi" in the hallway or shared the same class?

Was it only yesterday we talked on the phone or crammed for a test?

Was it only yesterday we held our diplomas and said our good byes?

Was it only yesterday we heard of your passing?

And we cried.

(*You may visit Charles Michael Hobbs' memorial page on The Virtual Wall®
http://www.VirtualWall.org/dh/HobbsCM01a.htm )
---
---
Today is not only the first day of the rest of your life,
it is one day LESS of the rest of your life.
Look up an old friend today!
---
---
PLEASE PLEASE....keep your email address up to date. WE are getting bounced email from several that have not done so. If you are reading this, but have not been getting emails from THS68, please check to be sure your address is current. thank you.
---
---
Please keep your information current, ESPECIALLY your email address. If you haven't already, you can register at the top-right side of this page. You may then use your private password to make changes or additions to your page whenever you wish.
NOTE that the class administrator is the only person who can access your profile information. Your street address and telephone number are kept CONFIDENTIAL and are never displayed. They are only used for event mailings, and record keeping.
Unlike other Class sites, you will never receive spam through us. We only send e-mails to check your current e-mail address and alert you to upcoming events. Your privacy is respected. You choose what to have hidden and what you allow to be made public.
Please enter some information, such as your address, city, or most importantly your e-mail address, otherwise you will continue to be listed as "missing". If you have any questions, e-mail me and I will help.
There is no charge for using this site; it is supported by voluntary contributions. Those go to Classreport.org which provides me with additional tools to help me create a better online experience for you. Click on their link at the very top of this page if you wish to help.
---
Family News Summary
Enter your Family News Item choosing from our pre-defined categories:
Anniversary, Award, Birth, Death, Diagnosis, Engagement, Graduation, Lottery, Retirement, Vacation, Wedding, Other.
Birth
Our daughter Hannah Shanks gave birth to her first
Posted by: Michael Whitehead

4/6/2016

Expecting
Son Zach and his wife Katie are expecting #2 child
Posted by: Marta Duckworth Iler

11/12/2013

Graduation
Our youngest, Willow Rebecca Kenyon graduated summ
Posted by: Judi McFadden Hanna

8/30/2013

Anniversary
Dayne & I celebrate our 28th anniversary. We marr
Posted by: Judi McFadden Hanna

8/30/2013

Wedding
Daughter Abigail is getting married this coming Ap
Posted by: Marta Duckworth Iler

10/20/2011

Birth
My stepson's wife gave birth to my first grandchil
Posted by: Michael Manners

10/17/2011

Expecting
Son Zach and his wife Katie are expecting a baby -
Posted by: Marta Duckworth Iler

9/23/2011
Calendar
There are no Calendar items on file
at this time.

Today's Featured Class Member Website

Hail! Truman High School, to you we're loyal and true.
We are the Patriots, the RED, WHITE and BLUE.
Firm and undaunted always we'll stand
Hail to the school we love, best in the land!
---
---
---

Classreport.org provides free Class Websites for every graduating class of every high school with free access for all.
We are one of the premier social networking sites dating back to 2003. We are a small, family-owned business and yet freely host over a million class websites.
Classreport holds a special place in the hearts of our users: Bravos.
We are funded solely through your voluntary contributions. Can you help us keep this site online and ad-free for another year? Thank you for your support!
Please click here to contribute.
No Ads, No Spam, No Pop-ups, No Fees.
Class Support Status

Our Class Site is Fully Funded!
Additional contributions are welcome and will be used to provide support for the larger Classreport community.
CLICK HERE TO LEARN MORE
Class Directory

Where in the world are you? Stats
Recent Profile Updates
| | |
| --- | --- |
| | Jun 23 |
| | May 30 |
| | May 25 |
| | May 23 |
| | May 22 |
| | May 22 |
| | May 22 |
| | May 21 |
Class Poll
There is no Active Poll
at this time.
Visit Other Classes
The Office
(Admin use only)
If you have any questions or comments regarding this website, please contact:

Class Administrator
Doug Cummins

THS Site Coordinator
Tim Davis
Class of 1972

Would you like a sneak peek at a
non-functioning view of The Office?

This class reunion website is a complementary addition to your existing alumni resources.
It is a product of Classreport, Inc. and may not be affiliated with Truman High School or its alumni association.

Does your High School Class have a full-featured Alumni Website? Start One Now!
(Or start one for your Mother, Father, Sister, Brother, Spouse, Son, Daughter, Friend . . .)



"Thank you so much for doing this. I appreciate it" 7/21/2017


"We had our 50th reunion in June. It was a great success in large part due to the creation and use of the Classreport web site. Of our 379 classmates, we've located 322 and confirmed another 46 are deceased. We've had 7,900 hits in less than a year. Thanks for making available a great product that we will continue to use!" 7/14/2017


"My name is Debbie and I'm a teacher. I came across your page while searching for information about genealogy for an upcoming student project. The resources you have are very helpful! I just wanted to thank you and thought you should know how useful it is as it's made collecting information a lot easier." 7/11/2017


"Y'all Rock!" 7/11/2017


"Just want to send you a huge 'thank you' for your awesome website! Using this website has been such a blessing and an ease in creating name tags for our reunion and just having our classmates keep in touch. We had the best 50th reunion with the most attendees ever! This class of ours has had a reunion every 5 years since graduation. Not sure if we will have another one but the website will keep us connected. Again, thank you for this awesome website." 7/10/2017


"I want to thank you for running this site! It is a huge support in keeping track of everyone and getting the word out about reunions." 7/6/2017


"Ttanks for your support. I was able to get the correct document uploaded. Your site is amazing." 2/9/2017


"You have done a GREAT job with this site. I will be telling our class to update their profiles." 2/8/2017


"My class appreciates your organization more than I can say. THANK YOU." 2/8/2017


"Many thanks for the news update about our class. The site is really looking great!" 2/6/2017



More bravos at: www.classreport.org/bravos




14th Anniversary!

Search All Schools Best Classes Reunions Features Setup Your Class FAQ Funding Our Story Support Support Privacy Policy We DO NOT sell advertising to support this site. We DO NOT sell names and addresses to third parties.
There are NO POP-UP ads. There are no registration fees required for participation.
Please support this site with your voluntary contributions.
We cannot provide this service without your support. Thank You! Read Our Story

ClassTraQ 11.003 Software Copyright © 2003 - 2017 Classreport, Inc. All Rights Reserved e1
amsc: 1