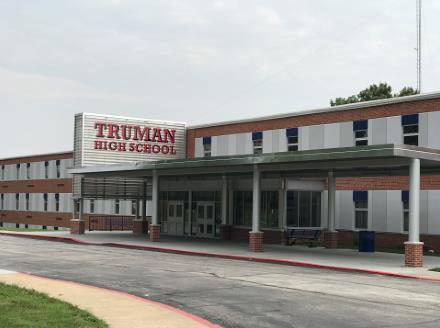 This site is operated and funded by members of our class.
Class Administrator: Doug Cummins
Page Hits: 46,806


50 Year Reunion Announcement!
---
THS 68 50 Year Class Reunion
Saturday, June 9, 2018 - 6:00 pm
Hilton Garden Inn, Independence Missouri
$60 ($62.50 if using Paypal)
The THS 68 50 year Class Reunion will be held Saturday June 9th, 2018 6pm to midnight, at the Hilton Garden Inn in Independence. Cost will be $60 per person. Payment must be received no later than May 30th. Please let us know now if you plan to come, even if you plan to pay later.
We will have a buffet catered by Hereford House. Music for the evening will be provided by Tally Hobbs from 'Oldies 95'. A cash bar will also be available. Casual dress....please be comfortable! Chris Wilborn will be with us to take a group picture. He has done this for us in the past with great results. Cost for a group pic will be $24.00

The Hilton has set aside room for any classmates who wish to stay there. The discounted rate is $112; be sure to mention our reunion when booking to get the lower rate.

On Friday evening, June 8, we will tour the school from 7-9pm. There have been a LOT of changes since we were there and it will be nice to see the new additions. Further details on this visit will come later, here and by email.

If you know of any classmates who are not registered here, PLEASE encourage them to do so, so that they will receive email updates.

Please try to join us next June. Who knows.....it might be the last time we all get together. We look forward to seeing you all next June!
Event Contact: Doug Cummins
Make Checks Payable To: Doug Cummins
Mail Payment To: Doug Cummins, 1146 W. 27th St. S., Indep. Mo. 64052-3222
---
---
You can't always get what you want,
But if you try sometimes
You just might find
You get what you need......



---
---
Remember,
now that we are older....we are CLASSIC PATRIOTS!
May God bless and keep you always,
May your wishes all come true,
May you always do for others
And let others do for you.
May you build a ladder to the stars
And climb on every rung,
And may you stay forever young.

May your hands always be busy,
May your feet always be swift,
May you have a strong foundation
When the winds of changes shift.
May your heart always be joyful,
May your song always be sung,
And may you stay forever young.

.......'Forever Young', Bob Dylan
---
---
---
---
After graduation and spending time together at school, some classmates decided to spend their lives together.



Debbie Harmon(1950-2011) and Bob Cole, Married August 12, 1972
Debbie Kesner and Bob Hedges, Married July 5, 1969
Deyanne Hale and Tom Wright, Married January 1, 1972
Nancy Cascairo and Pete Bradford Zarrillo, Married June 1987
Marsha Rice and Anthony Kirksey, Married Jan. 17, 1969


---
Our Class Message Board
Your participation is requested!
We would like to hear from you. Post your messages here.

ADD NEW VIEW ALL

Indicates an included photo
| | |
| --- | --- |
| Coach Hobick | administrator |
| Sharing Alan Kelly's post from the THS | Wed 10/11/2017 5:00 PM |
| Loss at WCHS 68 | Doug |
| I am very saddened to learn of the passi | Tue 5/23/2017 12:18 PM |
| Our condolences | administrator |
| Our thoughts and prayers go out to Jewel | Tue 11/22/2016 11:39 AM |
| Condolences | administrator |
| Our thoughts are with Margie Elliott Bas | Thu 4/21/2016 10:13 AM |
| Condolences | administrator |
| Our condolences to Pat McDaniel on the p | Sun 10/12/2014 11:26 AM |
| Message | Nancy Campbell Cloud |
| My husband spends HOURS looking at his h | Thu 7/31/2014 10:09 PM |
| Condolences | Administrator |
| On 11/4, Cyndi Berndt Van de Voorde's hu | Tue 11/12/2013 2:33 PM |
| Don M. | administrator |
| Welcome Don Mosier to THS68. Its always | Sat 11/2/2013 9:00 PM |
| Congrats DR. Loftis | administrator |
| Congratulations to Ron Loftis on receivi | Mon 10/21/2013 11:36 AM |
| You never know...... | Doug |
| You never know when you'll run into a cl | Sat 9/21/2013 12:46 PM |
| Condolences | administrator |
| I have received word that both Bev Gible | Thu 6/13/2013 12:53 PM |
| Welcome Dave! | administrator |
| Welcome to Dave Snedegar, the latest cla | Tue 4/16/2013 12:16 PM |
| Condolences | Doug |
| Our sympathy goes out to Marsha Rice Kir | Wed 3/6/2013 6:16 PM |
| Mrs Cockefair | administrator |
| Independence, MO — Pallas K. Cockefair, | Sat 11/24/2012 8:35 AM |
| Message from WCHS68 | Doug |
| Since a lot of us knew Richard during th | Mon 8/20/2012 12:36 PM |
Today's Featured Biography
Since my last post at the beginning of 2011,I still have a wonderful husband, David! However, I now have not five, but ELEVEN terrific grandchildren! My son married a young lady he went to high school with years ago and added her 6 children to his 2! We couldn't be happier and love every one of them and our new daughter-in-law as our own! Including my step-daughter's 3, our oldest grandson is 19, granddaughter 16, and grandson 16. We have 12 year old triplets (2 girls and a boy) plus another 12 year old grandson, a 10 year old granddaughter, 9 year old grandson and two 7 years old granddaughters! (5 boys/6 girls total!) It's been an amazing 3 years and gets more interesting as they get older! Happy 2014 to everyone!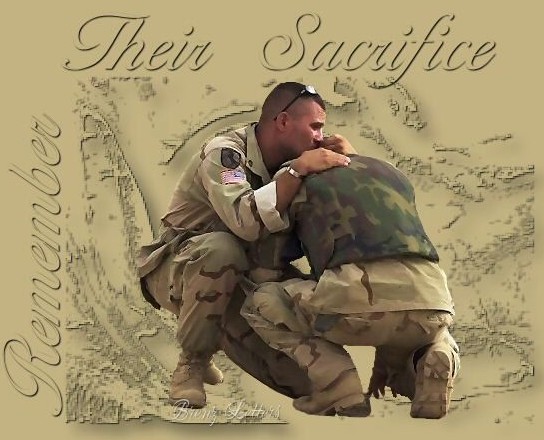 ---
---
---
The Truman High School Class of 1968
remembers our Classmates and friends
who are no longer with us.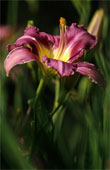 Douglas R. Phillips ..... Jimmy Huffman ..... Steve Izzard ..... Paula Behee
Marsha VanKirk ..... Mick Rupe ..... Glenn Fickel ..... Terry Bass .... Andy West
Lon Balch.....Ranae King ..... John Young.... Nick Binninger ..... Janet Hyder
John Tucker ..... Phil 'Kerry' Mitchell .....Bryan Martin ..... David Warner

Marty Talcott ..... Raleigh Woods ..... Rick Harbison ..... Charlie Hobbs*

Larry Latimer ..... Connie Robinette .....Mark Jordison ..... Kristine Beasley

Sandi Novak .... Dale Allen ..... Paul Miller ..... Sue King ..... Lee Reichardt

Gregg Rodekopf .... Sue Huffman .... Barbara Reiff ... David Shakespeare

Debbie Harmon .... Steve Sword....Terry Colston .... Linda Roberts

Mike Gillespie .... Linda Dutcher .... Don Cain ... Mike Gray ... Dennis Allen


Cyndi Berndt .....Greg Perry ..... Pat Dignan .....Larry Findley

Mr. Leroy Brown 1929 - 2017

Marilyn Benedict.....Don Player


Was it only yesterday we said "hi" in the hallway or shared the same class?

Was it only yesterday we talked on the phone or crammed for a test?

Was it only yesterday we held our diplomas and said our good byes?

Was it only yesterday we heard of your passing?

And we cried.

(*You may visit Charles Michael Hobbs' memorial page on The Virtual Wall®
http://www.VirtualWall.org/dh/HobbsCM01a.htm )
---
---
Today is not only the first day of the rest of your life,
it is one day LESS of the rest of your life.
Look up an old friend today!
---
---
PLEASE PLEASE....keep your email address up to date. WE are getting bounced email from several that have not done so. If you are reading this, but have not been getting emails from THS68, please check to be sure your address is current. Thank you.
---
---
Please keep your information current, ESPECIALLY your email address. If you haven't already, you can register at the top-right side of this page. You may then use your private password to make changes or additions to your page whenever you wish.
NOTE that the class administrator is the only person who can access your profile information. Your street address and telephone number are kept CONFIDENTIAL and are never displayed. They are only used for event mailings, and record keeping.
Unlike other Class sites, you will never receive spam through us. We only send e-mails to check your current e-mail address and alert you to upcoming events. Your privacy is respected. You choose what to have hidden and what you allow to be made public.
Please enter some information, such as your address, city, or most importantly your e-mail address, otherwise you will continue to be listed as "missing". If you have any questions, e-mail me and I will try to help.
There is no charge for using this site; it is made possible by contributions from our fellow classmates.
---
Family News Summary
Enter your Family News Item choosing from our pre-defined categories:
Anniversary, Award, Birth, Death, Diagnosis, Engagement, Graduation, Lottery, Retirement, Vacation, Wedding, Other.
Birth
Our daughter Hannah Shanks gave birth to her first
Posted by: Michael Whitehead

4/6/2016

Expecting
Son Zach and his wife Katie are expecting #2 child
Posted by: Marta Duckworth Iler

11/12/2013

Graduation
Our youngest, Willow Rebecca Kenyon graduated summ
Posted by: Judi McFadden Hanna

8/30/2013

Anniversary
Dayne & I celebrate our 28th anniversary. We marr
Posted by: Judi McFadden Hanna

8/30/2013

Wedding
Daughter Abigail is getting married this coming Ap
Posted by: Marta Duckworth Iler

10/20/2011

Birth
My stepson's wife gave birth to my first grandchil
Posted by: Michael Manners

10/17/2011

Expecting
Son Zach and his wife Katie are expecting a baby -
Posted by: Marta Duckworth Iler

9/23/2011
Calendar
There are no Calendar items on file
at this time.

Today's Featured Class Member Website
Hail! Truman High School, to you we're loyal and true.
We are the Patriots, the RED, WHITE and BLUE.
Firm and undaunted always we'll stand
Hail to the school we love, best in the land!
---
---
---

100% Crowdfunded Since 2003
Classreport.org provides free Class Websites for every graduating class of every high school with free access for all.
We are one of the premier social networking sites dating back to 2003. We are a small, family-owned business and yet freely host over a million class websites. Our Story
Classreport holds a special place in the hearts of our users: Bravos.
Class Support Status

Our Class Site is Fully Funded!
Additional contributions are welcome and will be used to provide support for the larger Classreport community.
CLICK HERE TO LEARN MORE
Class Directory

Where in the world are you? Stats
Recent Profile Updates
| | |
| --- | --- |
| | Apr 21 |
| | Apr 18 |
| | Apr 17 |
| | Apr 17 |
| | Apr 8 |
| | Apr 8 |
| | Apr 8 |
| | Apr 6 |
Class Poll
There is no Active Poll
at this time.
Visit Other Classes
The Office
(Admin use only)
If you have any questions or comments regarding this website, please contact:

Class Administrator
Doug Cummins

THS Site Coordinator
Tim Davis
Class of 1972

Would you like a sneak peek at a
non-functioning view of The Office?

This class reunion website is a complementary addition to your existing alumni resources.
It is a product of Classreport, Inc. and may not be affiliated with Truman High School or its alumni association.

Does your High School Class have a full-featured Alumni Website? Start One Now!
(Or start one for your Mother, Father, Sister, Brother, Spouse, Son, Daughter, Friend . . .)



"Your site is amazing. Kudos to you and your staff. You have benefitted so many high school alumni in organizing their class reunions." 10/4/2017


"Thanks to classreport.org our class website played a huge part in the success of our Reunion. We greatly appreciate your wonderful support." 10/3/2017


"Thanks for all your hard work and ingenious spirit." 9/25/2017


"Thanks guys, you are Good!!" 9/23/2017


"I love your service and will continue to support you." 9/14/2017


"We have been using the website for more than 10 years now. It's still the best website out there for classmates to meet, collect their info and advertise their reunions. Thanks for inventing it all!" 9/11/2017


"Thank you for your assistance. It was very helpful. Looks good!" 9/5/2017


"I am so grateful I found your website. It is especially wonderful for our classmates. I will spread the word!!" 8/31/2017


"Our high school reunion was a great success and our site on ClassReport.Org was a HUGE help in that success! ClassReport.Org is by far the best platform on the Internet when it comes to high school reunions!" 8/30/2017


"Thanks for all of your help and the great web site you have. We have a great response for our upccoming reunion events in September." 8/7/2017



More bravos at: www.classreport.org/bravos




15th Anniversary!
There are no fees required for participation on this site.
Please support this site with your voluntary contributions.
We cannot provide this service without your support. Thank You!
Please read Our Story
ClassTraQ 11.003 Software Copyright © 2003 - 2017 Classreport, Inc. All Rights Reserved e1 amsc: 1