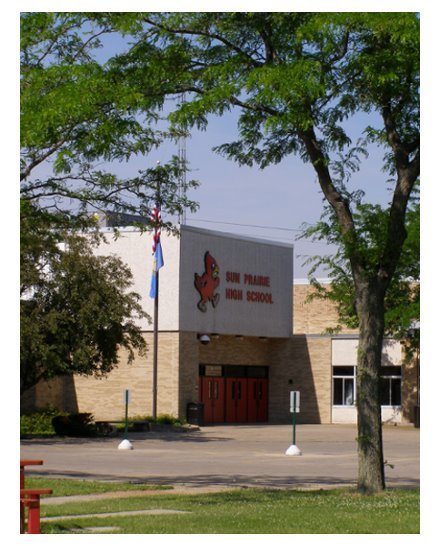 This photo can be changed by your Class Administrator.


This site is operated and funded by members of our class.
Class Administrator: Ronald Tucker
Page Hits: 3,864


Class News

11/6/2014
Did you SAVE the date?
The days march on only 296 days to the best time of your life. . . . Continued

10/31/2014
THE BIG EVENT
It happens only once. There's 302 days left. DON'T MISS IT! . . . Continued

10/30/2014
IT'S ARRIVING IN 2015
Keep your eye on the box above. . . . Continued


The 1960's saw many new innovations in the Food Industry. How many of these do you remember?
1961 - Boiling Bags introduced

Teflon coated cookware arrived

First Hardees Franchise

Food Stamp Program Started

---
1964/1965 - St Paul MN gets its first McDonalds, Burgers were $.15

1st 12 oz Aluminum can was introduced by Royal Crown

World's largest cheese made in WI a 34,519 lb cheddar was shipped to the
World's Fair. The cheese was eaten in 1965 by the dairy men's convention.
replica is on display in Nellsville WI.

The plastic milk container was introduced

Diet Pepsi arrived on the scene

Buffalo Wings were created in TN

Astronaut John Young smuggled a corn beef sandwich aboard
The 1st Gemini Space Craft

         Cool Whip was introduced

1st Subway Sandwich shop opened

Campbell Soup introduced Spaghetti-O's

Pillsbury Dough Boy was born

Our Class Message Board
Your participation is requested!
We would like to hear from you. Post your messages here.

ADD NEW VIEW ALL

Indicates an included photo
| | |
| --- | --- |
| Web Site Future | Ron Tucker |
| As of 3/16/2015 The web site does not ha | Tue 3/17/2015 4:32 AM |
| FaceBook | Ron |
| Sorry Folks I'm no longer on Facebook. T | Wed 11/5/2014 2:01 PM |
| Reunion | Ron |
| Welcome Judy, Enjoy your look around, an | Sun 11/2/2014 1:33 PM |
| Message | Ron |
| Welcome Alice, Janice, Mary and Virginia | Sat 11/1/2014 12:45 PM |
| admin | Ron |
| Slideshow - The slide show is being upda | Fri 7/18/2014 8:25 AM |
| Slideshow | Admin |
| It's back up and looking good, hope you | Sun 7/6/2014 7:38 AM |
| Slide Show | Admin |
| It is here at last I hope you enjoy, I d | Thu 6/26/2014 7:30 PM |
| Slideshow | Ron |
| Although I've had to pull the slideshow | Fri 6/6/2014 2:48 PM |
| No Longer the Missing Link | admin |
| Five new links have been added to the "F | Fri 4/25/2014 10:58 AM |
| Looking for Help | admin |
| I'm looking for 1 or 2 people who might | Mon 4/7/2014 10:34 AM |
| THE HOME PAGE of SPHS CLASS of 1965 has AR | admin |
| The idea of having a HOME PAGE specifica | Sat 3/29/2014 3:48 PM |
Today's Featured Biography
Lived in New York City for nearly 30 years before relocating to Massachusetts for the last 18. Retired (is there really such a thing?) and enjoying travelling around the country, especially to the South in the winter.


November is the month of Thanksgiving. We all know the traditional story of the first Thanksgiving with the Pilgrams and Indians. Then there is the Politically Correct version. No matter which version you choose to believe I have listed some Thanksgiving facts I don't think you've heard before. HAVE A HAPPY THANKSGIVING
---
A tradition is born:
TV dinners have Thanksgiving to thanks. In 1953, someone at Swanson misjudged the number of frozen turkeys it would sell that Thanksgiving - by 26 TONS! Some industrious soul came up with a brilliant plan: Why not slice up the meat and repackage with some trimmings on the side? Thus, the first TV dinner was born!
---
Going shopping?:
Not if you're a plumber. Black Friday is the busiest day of the year for them, according to Roto-Rooter, the nation's largest plumbing service. After all, someone has to clean up after household guest who "overwhelm the system".
---
This land is my land:
There are four places in the U.S. named Turkey. Louisiana's Turkey Creek is the most populous, with a whopping 440 residents. There's also Turkey, Texas; Turkey, North Carolina; and Turkey Creek, Arizona. Oh, let's not forget the two townships in Pennsylvania: the creatively named Upper Turkeyfoot and Lower Turkeyfoot!
---
Leaving a Legacy:
When Abe Lincoln declared Thanksgiving a national holiday, it was thanks to the tireless efforts of a magazine editor named Sarah Josepha Hale
Her other claim to fame? She also wrote the nursery rhyme, "Mary had a Little Lamb".
---
Gobble Gobble?:
Not so fast. Only male turkeys, called toms, gobble. Females, called hens, cackle.
---
Have it your way:
If Ben Franklin did, the turkey would be our national bird. An eagle, he wrote in a letter to his daughter, had "bad moral character." A turkey, on the other hand, was a, "much more respectable bird."
---
Born in the U.S.A.:
Thanksgiving is not just an American holiday. Canadians celebrate it too. Except they do it the second Monday in October.
---
Break out the menurkeys:
The first day of Hanukkah and Thanksgiving came together on 11/28/2013 for the first time. Scientist say the confluence won't occur for another 70,000 years, give or take a millennium.
---
Doomed from birth:
Those poor turkeys; they don't stand a chance. Just look at the name we gave them. A turkey less than 12 weeks-old is called a fryer-roaster.
---
Talking turkey:
Why is it called a turkey? Oh boy, this will take some explainin'. Back in the day, the Europeans took a liking to the guinea fowls imported to the continent. Since the birds were imported by Turkish merchants, the English called them turkeys. Later when the Spaniards came to America, they found a bird that tasted like those guinea fowls. When they were sent to Europe, the English called these birds "turkeys" as well         
Family News Summary
Enter your Family News Item choosing from our pre-defined categories:
Anniversary, Award, Birth, Death, Diagnosis, Engagement, Graduation, Lottery, Retirement, Vacation, Wedding, Other.
Birth
Two of my daughter-in-laws are in the process of a
Posted by: Barbara Olson Brunner

8/21/2014

Adoption
My daughter and her husband are in the process of
Posted by: Barbara Olson Brunner

8/21/2014

Vacation
Sandy Tucker SPHS class of 1966 and sister of Ron
Posted by: Ronald Tucker

3/30/2014

Anniversary
Betty and Jim Tucker parents of Ron class of '65',
Posted by: Ronald Tucker

3/14/2014
Calendar
There are no Calendar items on file
at this time.

Today's Featured Class Member Website
Barbara Olson Brunner

If you have any information on our classmates who are listed as missing I would appreciate it if you could pass it on to me so I can update our records. If you find any information that is incorrect again please notify me so I can fix it.
Classreport.org provides free Class Websites for every graduating class of every high school with free access for all.
We are one of the premier social networking sites dating back to 2003. We are a small, family-owned business and yet freely host over a million class websites. Our Story
Classreport holds a special place in the hearts of our users: Bravos.
Class Support Status

Our Class Site is Fully Funded!
Additional contributions are welcome and will be used to provide support for the larger Classreport community.
CLICK HERE TO LEARN MORE
Class Directory

Where in the world are you? Stats
Recent Profile Updates
| | |
| --- | --- |
| | Mar 6 |
| | Feb 28 |
| | Feb 22 |
| | Apr 14 |
| | Apr 6 |
| | Feb 6 |
| | Jan 27 |
| | Sep 1 |
Class Poll
There is no Active Poll
at this time.
Visit Other Classes
The Office
(Admin use only)
If you have any questions or comments regarding this website, please contact:

Class Administrator
Ronald Tucker

SPHS Site Coordinator
Sharon Devenish Devenish
Class of 1967

Would you like a sneak peek at a
non-functioning view of The Office?

This class reunion website is a complementary addition to your existing alumni resources.
It is a product of Classreport, Inc. and may not be affiliated with Sun Prairie High School or its alumni association.

Does your High School Class have a full-featured Alumni Website? Start One Now!
(Or start one for your Mother, Father, Sister, Brother, Spouse, Son, Daughter, Friend . . .)



"Just discovered your product today while trying to locate classmates ahead of our 50th reunion in 2020. The fact that you did this in a noncommercial manner in a world where everything has a price tag deserves recognition and respect, in my view. Thank you and good luck in all your endeavors." 5/5/2018


"THANKYOU so much for handling this for us! We are so appreciative! It looks GREAT!" 5/2/2018


"Thank YOU for helping us get the word out! I've posted a link to the website on our FB group page and vigorously encouraged other classmates to contribute" 4/27/2018


"Your site is amazing. Kudos to you and your staff. You have benefitted so many high school alumni in organizing their class reunions." 10/4/2017


"Thanks to classreport.org our class website played a huge part in the success of our Reunion. We greatly appreciate your wonderful support." 10/3/2017


"Thanks for all your hard work and ingenious spirit." 9/25/2017


"Thanks guys, you are Good!!" 9/23/2017


"I love your service and will continue to support you." 9/14/2017


"We have been using the website for more than 10 years now. It's still the best website out there for classmates to meet, collect their info and advertise their reunions. Thanks for inventing it all!" 9/11/2017


"Thank you for your assistance. It was very helpful. Looks good!" 9/5/2017



More bravos at: www.classreport.org/bravos




16th Anniversary!
There are no fees required for participation on this site.
Please support this site with your voluntary contributions.
We cannot provide this service without your support. Thank You!
Please read Our Story
ClassTraQ 11.003 Software Copyright � 2003 - 2017 Classreport, Inc. All Rights Reserved e1 amsc: 1