This site is operated and funded by members of our class.
Class Administrator: W. J. (Jim) Billig
Page Hits: 10,891


Event Announcement!
---
BHS Class of 1964 - 55th REUNION
Saturday, August 10, 2019
Hello BHS Class of 1964 Classmates,

Below are Hotel Options for our 55th Class Reunion:

The Hyatt Place* is the event hotel for our reunion and the room rate listed is a special rate** for our group and is guaranteed so long as rooms in our block are available. You may want to consider other options. Some of these options are listed as well. The rates are those shown for August on their websites. It's possible you can negotiate a better rate (senior/AARP, AAA, etc.) than what is listed.
I look forward to seeing you in Blacksburg in August

Hotels nearest to downtown Blacksburg and Virginia Tech campus (near University Mall:
     Address     Phone     Rate/night
Hyatt Place*    650 University City Blvd    540-552-7500     $119**
Residence Inn by Marriott    850 Prices Fork Rd    552-740-4400 $206
The Inn at Virginia Tech    901 Prices Fork Rd    540-231-8000  $162
Hilton Garden Inn    900 Plantation Rd     540-552-5005     $137
Holiday Inn Express    1020 Plantation Rd     540-552-0900     $145

Hotel options on south end of Blacksburg (closer to Gables Shopping Ctr:
     Address     Phone     Rate/night
Courtyard by Marriott    105 Southpark Dr     540-552-5222    $139
Comfort Inn     3705 S Main St     552-951-1500    $100
Days Inn by Wyndham     3503 Holiday Ln,     540-951-1330     $85

Hotels near the New River Valley Mall (approximately five miles from Blacksburg ... all Christiansburg addresses:

     Address     Phone     Rate/night
Hampton Inn    380 Arbor Drive Northeast,     540-381-5874    $101
Holiday Inn    99 Bradley Drive Northwest,    552-381-8100    $206
Microtel Inn&Suites 135 Ponderosa Drive NE,  540-381-0500     $51

There are several other options near Interstate 81 in Christiansburg.

---
Class News

9/1/2015
BHS Athletic Hall of Fame Induction Ceremony - Oct 2, 2015
John Stern just talked with Pete Lyell, the BHS AD, who advised that the above will be taking place on Friday, Oct 2, with a tailgate before the high school football game followed by a brief . . . Continued

9/9/2013
Kurt Meyer passed away suddenly on January 17, 2012.
Kurt Meyer passed away suddenly on January 17, 2012. He had only recently retired from the Florence Prison System on 12/31/2011. Kurt made the long trip from his Gold Canyon, Arizona home to . . . Continued

12/30/2011
Charles Vandenberg dies Dec 17, 2011.
Charles Herman Vandenberg, 65, of Charlotte, formerly of Blacksburg, VA, passed away December 17, 2011 surrounded by his family. He was born February 28, 1946 in Blacksburg, VA one of four c . . . Continued


Our 50th REUNION - August 16, 2014
Our Class Message Board
Your participation is requested!
We would like to hear from you. Post your messages here.

ADD NEW VIEW ALL

Indicates an included photo
Today's Featured Biography
It's hard to believe it has been 49 yrs. since graduation and we are having our 50th reunion in 2014.

As some of you'll know, I had a spinal cord tumor (T-5-7) in 2003 and was operated on May 2, 2003. This operation kept me away from home for 2 mos. with rehab and 28 treatments of radiation. I, unfortunately, had to retire from my work at Virginia Tech with disability. I was able to retire from the Department of Fisheries and Wildlife Sciences with 30 years of service. I am now at home and am on Medicare earlier than planned. I am able to walk short distances on a walker and am still doing PT twice a week. In 2010 I fell trying to go out to my patio and broke my ankle on my good leg and ended being away from home from April 16 until June 9. I sure am tired of being away from home. I try to keep as active a possible. Since my operation we have traveled quite a bit. Don and I even went to Aruba.

Don and I live in Blacksburg with our one cat April. Don is still selling insurance and plans to keep on trucking to possibly the age of 70. Since he has hit 70, now he will retire as of December 31, 2013, but says he will still go into work this winter. We have two grandchildren. Spencer divorced and remarried in July 2012 and recently enlisted in the Army and will graduate from Fort Leonard Wood, IL on April 10, 2014. His wife's name in Ardis. Byleigh is now 9 and in the 4th grade down in North Carolina. Spencer belongs to my youngest daughter, Donna and Bryleigh belongs to Tammy, my oldest daughter.

It was good to see the classmates that I saw in 2009 and look forward to seeing more in 2014. Take care you guys. Looking forward to seeing you'll soon. Love ya, Carol


45th REUNION RECAP
What a wonderful time we had seeing each other again in some cases after 45 years! Sixty-three classmates attended one or more of the reunion events on August 14-15.
We had a great turnout of classmates and guests at each event: Golf – 11, Smithfield Tour – 17, Friday social at Bull & Bones – 64, Saturday Picnic at Sutphin Farm – 78 and Saturday evening BBQ at German Club Manor – 63. Two classmates attended their 1st reunion since graduation and nearly a dozen have a perfect attendance for all reunions, thus far.
While the majority of us still reside in Virginia and nearby states, Ted Hurst traveled all the way from Colorado, Kurt Myers from Arizona , Jean Michael (Shick) from Maine and Carol Stockton (Mackinder) made it from Michigan to attend the 45th!
We collected some $4001 in fees and contributions for the reunion, which covered expenses of $3770, leaving us a reserve of $231 to be applied to our 50th Reunion activities.
We were able to locate (verified email or postal mail addresses) all but 21 members of the Class of 1964 and invited each of them to the 45th. We'll do our best, with your help, to maintain and update contact information plus find the missing "21" between now and our 50th Reunion. Setting dates and location for the 50th soon and keeping in touch via the website and email, will hopefully allow for even greater classmate attendance in 2014.
Fifty-seven of you have registered on the website and hopefully will check back often for new information and keep your email address current thru 2014.
Reflecting on years past, it seems that our class was "closer" than most and for many of us each reunion brings us even closer … renewing old friendships and adding new ones… appreciating each other to a greater extent as the years go by. Anyone who attended can tell you that there were a lot of smiling faces and laughter and just warm feelings … a truly nice, personally rejuvenating experience. We spent much time reminiscing, including remembering and missing classmates who could not attend. It felt really special to be together again.
Family News Summary
Enter your Family News Item choosing from our pre-defined categories:
Anniversary, Award, Birth, Death, Diagnosis, Engagement, Graduation, Lottery, Retirement, Vacation, Wedding, Other.
Death
Archie Campbell Williford (Cam) - son of Ann Chamb
Posted by: Ann Chambliss Timberlake

6/18/2009

Death
Roger Lee Chambliss Jr., father of Ann Chambliss T
Posted by: W. J. (Jim) Billig

2/22/2009
Calendar
There are no Calendar items on file
at this time.

Today's Featured Class Member Website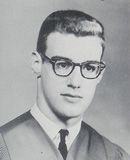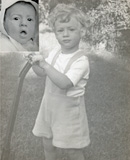 Classreport.org provides free Class Websites for every graduating class of every high school with free access for all.
We are one of the premier social networking sites dating back to 2003. We are a small, family-owned business and yet freely host over a million class websites. Our Story
Classreport holds a special place in the hearts of our users: Bravos.
Class Support Status

Our Class Site is Fully Funded!
Additional contributions are welcome and will be used to provide support for the larger Classreport community.
CLICK HERE TO LEARN MORE
Class Directory

Where in the world are you? Stats
Recent Profile Updates
| | |
| --- | --- |
| | Jun 29 |
| | May 4 |
| | Apr 30 |
| | Apr 13 |
| | Apr 13 |
| | Apr 13 |
| | Apr 13 |
| | Apr 13 |
Class Poll
There is no Active Poll
at this time.
Visit Other Classes
The Office
(Admin use only)
If you have any questions or comments regarding this website, please contact:

Class Administrator
W. J. (Jim) Billig

Would you like a sneak peek at a
non-functioning view of The Office?

This class reunion website is a complementary addition to your existing alumni resources.
It is a product of Classreport, Inc. and may not be affiliated with Blacksburg High School or its alumni association.

Does your High School Class have a full-featured Alumni Website? Start One Now!
(Or start one for your Mother, Father, Sister, Brother, Spouse, Son, Daughter, Friend . . .)



"Just discovered your product today while trying to locate classmates ahead of our 50th reunion in 2020. The fact that you did this in a noncommercial manner in a world where everything has a price tag deserves recognition and respect, in my view. Thank you and good luck in all your endeavors." 5/5/2018


"THANKYOU so much for handling this for us! We are so appreciative! It looks GREAT!" 5/2/2018


"Thank YOU for helping us get the word out! I've posted a link to the website on our FB group page and vigorously encouraged other classmates to contribute" 4/27/2018


"Your site is amazing. Kudos to you and your staff. You have benefitted so many high school alumni in organizing their class reunions." 10/4/2017


"Thanks to classreport.org our class website played a huge part in the success of our Reunion. We greatly appreciate your wonderful support." 10/3/2017


"Thanks for all your hard work and ingenious spirit." 9/25/2017


"Thanks guys, you are Good!!" 9/23/2017


"I love your service and will continue to support you." 9/14/2017


"We have been using the website for more than 10 years now. It's still the best website out there for classmates to meet, collect their info and advertise their reunions. Thanks for inventing it all!" 9/11/2017


"Thank you for your assistance. It was very helpful. Looks good!" 9/5/2017



More bravos at: www.classreport.org/bravos




16th Anniversary!
There are no fees required for participation on this site.
Please support this site with your voluntary contributions.
We cannot provide this service without your support. Thank You!
Please read Our Story
ClassTraQ 11.003 Software Copyright � 2003 - 2017 Classreport, Inc. All Rights Reserved e1 amsc: 1