Please Support Our Class Website in 2019. Can you chip in today?
All contributions will be DOUBLED through February 28!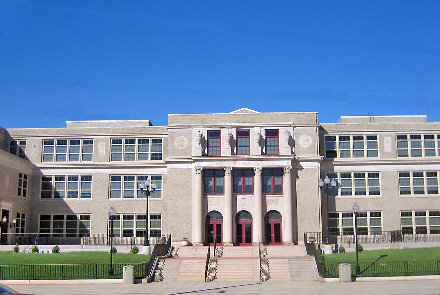 This photo can be changed by your Class Administrator.


This site is operated and funded by members of our class.
Class Administrator: Holly Friedman Pron
Page Hits: 44,198


Class News

4/4/2018
New NOW Photos
If you would like your NOW photo updated, you can send it to [email protected] . . . Continued

4/3/2018
PHOTOS from 25th Reunion
www.mhngphotography.com/Other/LHS-Class-of-88-25th-reunion/n-tVFFn Thank you Marty Coleman for the photos. . . . Continued

9/26/2017
THANK YOU
Thank you to everyone who as been updating their information via the site or emailing. ALSO, THANK YOU to those of you who are also contributing to keeping this page up and running. We rea . . . Continued


Classmates Still Listed as "Missing"
     If you have any information on the following classmates, please email [email protected]
     If you are in contact with the classmate, please check with them before providing private information. Also, if you would kindly direct them to this site so that they may enter their own information, as well as see the announcements, etc. that would be greatly appreciated.
     THANK YOU for all of your help! We've done a great job locating more classmates each reunion year.
1. Akus, David
2. Alfonzo, Richard
3. Allegera, Jeanne
4. Anderson, Shelly
5. Attefall, Fredrik (German Exchange Student)
6. Brown, Kylene
7. Colon, Vivian
8. Cressman, Colleen
9. Csuvay, Andrea
10. DeJesus, Michelle
11. Donchez, Kimberly
12. Dougherty, John
13. Duan, Yuechang
14. Durst, Kelly
15. Favinger, Lori
16. Figueroa, Marisol   
17. Fritz, Melissa Ann
18. Gao, Yang
19. Garcia, Marisol
20. Gibbard, William
21. Gilda, Sarah
22. Gillins, Cory
23. Gonzalez, Anna Rosa
24. Gonzalez, Marquerite
25. Heidecker, Joseph
26. Hood, Charles
27. Horvath, John
28. Jackson, Omar
29. Jimenez, Lulsa
30. Johnson, Ami
31. Kelley, James P.
32. Krueger, Mark
33. Little, Jeffery
34. Long, Charles
35. Matos, Christine C.




36. Matthewson, Timothy
37. Melendez, Jeffrey
38. Miller, Kyle
39. Miller, Mathew D
40. Pechacek, Todd
41. Perez, Ivette
42. Perez, Nestor
43. Piaquadio, Chris
44. Reinbehl, J. Bradford
45. Reitbauer, Daniel
46. Shalles, Stephanie E.
47. Schultz, Beth A.
48. Sfredda, Robert
49. Shelly, Adam D.
50. Shoemaker III, Robert F.
51. Smith, Jeffery
52. Snyder, Paula B.
53. Sterner, Kimberly A.
54. Sterns, Katherine
55. Tinsman, John A.
56. Torres, Lisa J.
57. Torres, Olga I.
58. Toth, Scott
59. Trucksess, Richard
60. Valianatos, Peter
62. Vasquez, Antonia
63. Watson, Robert
65. Weaver, Katherine
64. Weaver, Michael
65. Weiss, Jessica
66. Williams, Lisa L.
67. Woodring, William G.
68. Weurth, Julian M.
69. Ziegenfuss, Christopher
70. Zimmerman, Kimberly A.




        PLEASE, UPDATE YOUR EMAIL ADDRESS IF YOUR NAME IS LISTED BELOW:
Jonathan Bond
Yvette Colon
Vivian Dobbins
Christine Jiminez
Justin McKinnon
Jose Rodriguez
Kenneth Rummel

Our Class Message Board
Your participation is requested!
We would like to hear from you. Post your messages here.

ADD NEW VIEW ALL

Indicates an included photo
| | |
| --- | --- |
| PLEASE UPDATE EMAIL ADDRESS | Holly Friedman Pron |
| PLEASE, UPDATE YOUR EMAIL ADDRESS IF YOU | Mon 6/11/2018 2:20 PM |
| 25th Reunioin | Chrissy |
| Want to post an official thank you on th | Mon 11/18/2013 12:40 PM |
| Sharon Locher McGarr funeral | Mary Litkovich Miller |
| Below is information on the funeral arra | Tue 5/28/2013 7:13 PM |
| Message | Jennifer Strawn Jones |
| Thanx holly for posting the Sad news abo | Sat 2/7/2009 12:07 AM |
| reunion | Donna Miller Smith |
| Thanks to everyone who made the reunion | Wed 11/5/2008 6:52 PM |
| Reunion Rocked!!!!! | Liz |
| I would like to post a very heartfelt TH | Sun 11/2/2008 8:47 PM |
| Mr Kehler, LHS Drama Teacher | Holly Friedman |
| I am sad to say that we have lost a belo | Mon 9/15/2008 9:31 PM |
| Sad news | Holly Friedman |
| Sad to report that class member Kellie S | Sun 8/24/2008 10:50 PM |
| Young writer | Susie Kovatch Evans |
| Sorry the Young Writers are gone, but I | Thu 8/7/2008 7:47 PM |
| Young Writers | Jodi Godown- Hilt |
| Susan, Contact me about the Young Writer | Fri 5/30/2008 11:56 AM |
| young writer | Susie Kovatch Evans |
| I have some old Young Writer magazines f | Sun 5/4/2008 4:37 PM |
| Message | Natalie Boyle |
| What time is the game on Saturday? Is i | Wed 4/30/2008 4:37 PM |
| Message | Michelle LaBarre |
| No Message Entered | Tue 4/29/2008 4:35 PM |
| Message | Michelle Resetar Phillips |
| In regards to the location of the reunio | Thu 3/20/2008 7:54 PM |
| Message | Michelle LaBarre |
| HEY ALL..IM IN SUNNY FLORIDA BOCA RATON. | Mon 2/18/2008 7:40 PM |
Today's Featured Biography
I graduated from Temple University in 1993 with a BS in Occupational Therapy. I've worked in multiple settings such as the hospital, rehab center, outpatient clinic and home health. I've spent the last 5 years working in a nursing home as the Director of Rehabilitation. I've been married to my husband Scott for almost 10 years. We have 2 very active children who keep us very busy. I've kept in touch with a few classmates but look forward to seeing many more at the reunion.


Class PayPal, linked to our bank account:     
Family News Summary
Enter your Family News Item choosing from our pre-defined categories:
Anniversary, Award, Birth, Death, Diagnosis, Engagement, Graduation, Lottery, Retirement, Vacation, Wedding, Other.
There is no Family News on file
at this time.
Calendar
There are no Calendar items on file
at this time.

Today's Featured Class Member Website
Jennifer Rush Sandt

Classreport.org provides free Class Websites for every graduating class of every high school with free access for all.
We are one of the premier social networking sites dating back to 2003. We are a small, family-owned business and yet freely host over a million class websites. Our Story
Classreport holds a special place in the hearts of our users: Bravos.
Class Support Status

OUR CLASS SITE IS FUNDED THROUGH
December 2019
---
This site is funded by our
Voluntary Contributions


Class Directory

Where in the world are you? Stats
Recent Profile Updates
| | |
| --- | --- |
| | Jun 23 |
| | Jun 20 |
| | Jun 19 |
| | Jun 18 |
| | Jun 18 |
| | Jun 16 |
| | Jun 16 |
| | Jun 13 |
Visit Other Classes
The Office
(Admin use only)
If you have any questions or comments regarding this website, please contact:

Class Administrator
Holly Friedman Pron

Would you like a sneak peek at a
non-functioning view of The Office?

This class reunion website is a complementary addition to your existing alumni resources.
It is a product of Classreport, Inc. and may not be affiliated with Liberty High School or its alumni association.

Does your High School Class have a full-featured Alumni Website? Start One Now!
(Or start one for your Mother, Father, Sister, Brother, Spouse, Son, Daughter, Friend . . .)



"Just discovered your product today while trying to locate classmates ahead of our 50th reunion in 2020. The fact that you did this in a noncommercial manner in a world where everything has a price tag deserves recognition and respect, in my view. Thank you and good luck in all your endeavors." 5/5/2018


"THANKYOU so much for handling this for us! We are so appreciative! It looks GREAT!" 5/2/2018


"Thank YOU for helping us get the word out! I've posted a link to the website on our FB group page and vigorously encouraged other classmates to contribute" 4/27/2018


"Your site is amazing. Kudos to you and your staff. You have benefitted so many high school alumni in organizing their class reunions." 10/4/2017


"Thanks to classreport.org our class website played a huge part in the success of our Reunion. We greatly appreciate your wonderful support." 10/3/2017


"Thanks for all your hard work and ingenious spirit." 9/25/2017


"Thanks guys, you are Good!!" 9/23/2017


"I love your service and will continue to support you." 9/14/2017


"We have been using the website for more than 10 years now. It's still the best website out there for classmates to meet, collect their info and advertise their reunions. Thanks for inventing it all!" 9/11/2017


"Thank you for your assistance. It was very helpful. Looks good!" 9/5/2017



More bravos at: www.classreport.org/bravos




16th Anniversary!
There are no fees required for participation on this site.
Please support this site with your voluntary contributions.
We cannot provide this service without your support. Thank You!
Please read Our Story
ClassTraQ 11.003 Software Copyright © 2003 - 2017 Classreport, Inc. All Rights Reserved e1 amsc: 1