Please Support Our Class Website in 2019. Can you chip in today?
All contributions will be DOUBLED through January 31!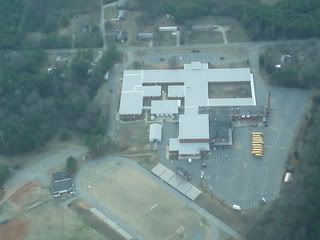 Be sure to send me a recent pic of yourself, and also pictures of your children if your would like them added to the Kid's Slideshow below.
This site is operated and funded by members of our class.
Class Administrator: David Robbins
Page Hits: 22,781


Class News

1/11/2008
We are now www.ERHS1987.com
It will now be easier to log on to this website and pass it along to others. This classreport.org site can now be reached by going to www.ERHS1987.com or www.erhs1987.com instead of having . . . Continued

11/26/2007
Your Location and Email Address
I just wanted to let everyone know the following: unless you have specified that you want your location and email address shown to others, they will not know your general location nor your . . . Continued

10/24/2007
Address, Phone, Email Changes & PIC REQUEST
If your address, phone number, or email changes in the future, please take the time to update your profile here on the site. This will help us keep our records correct when the next reunion . . . Continued


Our Class Message Board
Your participation is requested!
We would like to hear from you. Post your messages here.

ADD NEW VIEW ALL

Indicates an included photo
Today's Featured Biography
BEWARE THIS IS A LONG ONE!

Well straight out of high school I went off to college. I was the one saying as soon as I graduate I was getting as far away from here as possible, and I sure did that! Went a big 20 minutes down the road to GWU. I had room and board there, but came home way too much. After the 2nd time of calling them drunk as hell at 3 am telling them to get ready for a phone call in the morning from the dean of students, I thought I would be kicked out of school the next day (one for drinking the big Mad dog 20/20, and 2 for sneaking a guy in my room and raising hell that how dare they accuse me of such behavior, 3 for getting with my best friend next door and opening our windows, putting our stereo speakers in the windows and blasting AC/DC during convocation [prayer time]). My parents decided that GWU was not the school for me, and that I should go farther from home.
    So I went to Lenoir Rhyne College in Hickory NC. Still tried to come home everyday, my parents put a stop to that one quickly. BIG MISTAKE ON THEIR PART! Hell once I stuck around long enough to meet some friends, it was hard to get me to come home for Thanksgiving and Christmas. Lord knows I have plenty of stories about that place, such as skinny dipping all the time in the apt. pool, inviting ppl from the bar to join us and my roommate and I promising to give them a ride home. We would tell them to wait right there, we would go up and change get the car and be right back down to pick them up. Of course we never made it back to the pool, they were on their own, we didnít know them and could have given a rats ass how they got home. There was this major party we had were the neighbors were not invited and so they got pissed and busted through the door with the end of a shot gun because we wouldnít let them in to party with us. NEEDLESS TO SAY, we had to move the very next morning! Oh well, that apt sucked anyway, I just told my parents the neighbor tried to kill us, so they were more than happy to get us all out into a safer place.
    QUESTION FOR YOU ALLÖÖÖÖÖÖ. Has anyone ever gotten kicked out of every single bar in Lake Lure? Whelp, I sure have, all in the same night! That was the night that I tried to buy the biker bar so I could continue drinking if I wanted to. I did give up the fight for one more beer when the police rolled up, I was the last one in the van and the door wasnít even shut when we took off. Pretty pathetic huh! THAT WAS THE GOOD OLE DAYS!
    I was fortunate enough to go over seas to school for a while, it was awesome, mostly traveling and of course partying all the time. No matter which bar I went in, I was always allowed to serve myself. It would just take them too long to get back to me, so I just started sticking my glass under the keg spout and filling her up. The bartenders would just laugh and wave at me. When a friend of mine tried that, they threatened to kick them out. So I pretty much had it made there.
    Iíve traveled over seaís a couple of times; Iíve been skiing in Switzerland and France. Went to Euro Disney, it totally sucked ass! Iíve been to Germany a couple of times, Italy (were I was attacked by the crazy man that wanted to show me Rome. Hell I had to lock myself into a freaking McDonalds bathroom stall). I was fortunate enough to go to Scotland, Ireland, England, Wales, and a couple of other awesome countries. I had a major wild trip when I went to Greece. Had a freak for a room mate, she was screwing this ugly ass guy so I would sleep out on the balcony most of the time. Well on person can only take that for so long. I had had it! On night it was my job to get the liquor, and someone else job to get the chaser. Of course I followed through, but no one else did. So I decided I bought the Gin, I was drinking the GinÖÖÖÖ BIG MISTAKE, donít drink Gin and use water as a chaser, not a good idea. I went to a dance club were I was so drunk I couldnít stand up, the guys were taking money out of my pockets so one of my fraternity brothers threw me over his shoulders and brought me back to my room. This was the end of sleeping on the balcony. I told my bug eyed room mate to get the hell out. She could find a place to sleep. The more I yelled the sicker I got, and project all began. I can honestly say, at the time, I really thought it was her bug eyes that had made me sick, the Gin had nothing to do with it. So then she for sure had to get out, I was puking every where and blaming it on her. Whelp that night she got to sleep in the lobby because there were no rooms left in the Inn. Lord that was terrible. I still feel a little bad about that to this dayÖÖ.. na, maybe I just feel bad about that damn Gin I drank.
    Regardless of what you may think, I did attend school, we wonít mention the awesome grades I made. I went to school, worked as a hostess with the mostest for years. I also worked at RPS loading a truck at 3 am in the morning making kick ass beer money. I later became their data entry person in the evenings through out the week. This put a hard ship on my drinking time. But I still worked it in. Later, I began selling furniture for a really nice furniture company, I really enjoyed that a lot. After a couple of years of that I bought a Cellular Phone company and pagers. Kept that for about 3 years, and life just wasnít fun anymore. I had been living with a guy for 2 years; we were planning on getting married so we decided we would move back to Forest City to start our family. Well, when I moved back, God shined his beautiful light upon me, I saw the light, and took off straight for the light, leaving the marriage thing to burn in hell. THANK THE LORD FOR EYE SIGHT!
    Well guys, that is what has brought me back to good ole Rutherford County. Yes, Iím bored as hell but, I guess it was time to grow up. I work at United Southern Ind. as the inventory controller of my facility. I also decided to go back to school, I already have a degree in Cosmetology, Business, and Iím currently working on a Psychology degree. It looks as if Iím going to be a life long student. I didnít learn anything the first time around, so I thought I would try again, itís not like there is anything else to do around here. I also adopted a child about 7 years ago. She was 9yrs old when I go her. It has truly been a living nightmare. She has a lot of internal issues that are totally not visible on the outside. I was told more than once by several doctors to give her up, that there was no way I could handle a child like this. But I just couldnít give up on her. I loved her and that was my daughter and she needed at least one person she could count on to stick by her side. So if that meant that I had to live in hell for the next how ever many years and possibly be committed to the psyche ward at the hospital, so be it. I was going to stick it out. The last month has been the best it has ever been she I took her in, so Iím praying things only continue to get better. Iím pretty sure that I was able to get most of the wildness out of me. NOT ALL OF IT, but the majority of it.
    In conclusion, Iím very blessed just to be alive right now after some of the things Iíve done. LOL I am very thankful for all God has blessed me with, I have an awesome family that is very close. I have been blessed with some great friends, and blessed with many opportunities in life. Iím very thankful to have God as in my life. I may have not been the perfect Christian or the perfect follower, but I am very thankful, and try to do the best I can to become a better person every day. We all have to go through our moments in life, before we truly realize what and who is important. Itís a time of growth and maturity. But at the same time, you donít have to give up having fun. God loves us and knows that none of us are perfect.
    Sorry for the length of my bio. I wanted to just touch on a couple of things that are included in my next novel. Gather more material for our next gathering. I enjoyed being around everyone, and look forward to the next time. THE CRUISE IS GOING TO ROCK HARD!

ONE LAST QUESTION!
Have you ever known anyone that could just randomly call a hotel and ask for a wake up call at your home residence? YOU HAVE NOW!!!!!!!!!!! LOL LOL At GWU and LR, I never had to use an alarm clock I just called a local hotel and they would call and wake me up. Never met the people but they sure were nice! LOL



A Salute to our Veterans . . . Send your military pics to me and I'll add them to this slideshow.
Family News Summary
Enter your Family News Item choosing from our pre-defined categories:
Anniversary, Award, Birth, Death, Diagnosis, Engagement, Graduation, Lottery, Retirement, Vacation, Wedding, Other.
Death
Mr. Doyle Edward Sisk, father of Jeff Sisk, passed
Posted by: David Robbins

12/27/2009

Death
Mr. Irvin S. "Mike" Michalove,father of Linda Mich
Posted by: David Robbins

2/15/2009

Birth
Congratulations to Patty Chapa Hammett, on the arr
Posted by: David Robbins

2/1/2009

Death
Michael Christopher Hamilton, brother of B.J. Hami
Posted by: David Robbins

1/6/2009

Death
Charley Leach, brother of Karen Leach Kiser and Ka
Posted by: David Robbins

1/1/2009

Award
Hayden Murray, son of Darryl and Zelda Murray, ear
Posted by: David Robbins

1/1/2009

Death
Monica Paris Lee's father, Mr. Ronald Charles Pari
Posted by: David Robbins

8/27/2008
Calendar
There are no Calendar items on file
at this time.

Today's Featured Class Member Website
Classreport.org provides free Class Websites for every graduating class of every high school with free access for all.
We are one of the premier social networking sites dating back to 2003. We are a small, family-owned business and yet freely host over a million class websites. Our Story
Classreport holds a special place in the hearts of our users: Bravos.
Class Support Status

OUR CLASS SITE IS FUNDED THROUGH
December 2018
---
This site is funded by our
Voluntary Contributions

Click Here to Chip In


Class Directory

Where in the world are you? Stats
Recent Profile Updates
| | |
| --- | --- |
| | Jul 2 |
| | Jun 22 |
| | Jun 5 |
| | Jun 5 |
| | Sep 9 |
| | Dec 18 |
| | Nov 26 |
| | Apr 29 |
U.S. Armed Forces
Active and Veterans

Please update your profile to be
included in this section.

0 from Our Class

2 from Our School

Class Poll
There is no Active Poll
at this time.
Recent Reviews
There are no reviews on file
at this time.
This area is for comments on
books, movies, music,
restaurants, etc.
Visit Other Classes
The Office
(Admin use only)
If you have any questions or comments regarding this website, please contact:

Class Administrator
David Robbins

ERHS Site Coordinator
David Robbins
Class of 1987

Would you like a sneak peek at a
non-functioning view of The Office?

This class reunion website is a complementary addition to your existing alumni resources.
It is a product of Classreport, Inc. and may not be affiliated with East Rutherford High School or its alumni association.

Does your High School Class have a full-featured Alumni Website? Start One Now!
(Or start one for your Mother, Father, Sister, Brother, Spouse, Son, Daughter, Friend . . .)



"Just discovered your product today while trying to locate classmates ahead of our 50th reunion in 2020. The fact that you did this in a noncommercial manner in a world where everything has a price tag deserves recognition and respect, in my view. Thank you and good luck in all your endeavors." 5/5/2018


"THANKYOU so much for handling this for us! We are so appreciative! It looks GREAT!" 5/2/2018


"Thank YOU for helping us get the word out! I've posted a link to the website on our FB group page and vigorously encouraged other classmates to contribute" 4/27/2018


"Your site is amazing. Kudos to you and your staff. You have benefitted so many high school alumni in organizing their class reunions." 10/4/2017


"Thanks to classreport.org our class website played a huge part in the success of our Reunion. We greatly appreciate your wonderful support." 10/3/2017


"Thanks for all your hard work and ingenious spirit." 9/25/2017


"Thanks guys, you are Good!!" 9/23/2017


"I love your service and will continue to support you." 9/14/2017


"We have been using the website for more than 10 years now. It's still the best website out there for classmates to meet, collect their info and advertise their reunions. Thanks for inventing it all!" 9/11/2017


"Thank you for your assistance. It was very helpful. Looks good!" 9/5/2017



More bravos at: www.classreport.org/bravos




16th Anniversary!
There are no fees required for participation on this site.
Please support this site with your voluntary contributions.
We cannot provide this service without your support. Thank You!
Please read Our Story
ClassTraQ 11.003 Software Copyright © 2003 - 2017 Classreport, Inc. All Rights Reserved e0 amsc: 1