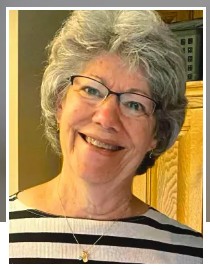 Mike Hanzal : "No matter what the conditions are, rain, snow, sleet, this 25-below weather, we'll be out here, said veteran Mike Hanzal. Every member of the memorial rifle squad is a veteran volunteer. On Wednesday morning, in a negative -36 degree wind chill, they showed up at a funeral for a fellow veteran none of them knew, but still considered a brother. They believe it's their duty to warm the hearts of loved ones, even when Mother Nature has other ideas.


This site is operated and funded by members of our class.
Class Administrator: James De Lisi
Page Hits: 39,978


Event Announcement!
---
Joseph's Grill
Friday, September 20, 2019 - 5:00 pm
140 South Wabasha, St. Paul, MN 55107
$0.00
LET THE PARTY CONTINUE! The Reunion Committee would once again like to thank all the people who helped make our 50th Reunion so successful. Many have commented that the weekend went by too fast, and they did not have enough time to talk to everyone. The Committee feels the same ... so mark your calendars for 5 pm Friday, September 20, 2019, for a little "Get-together." We have reserved a room at Joseph's Grill, 140 South Wabasha, St. Paul, MN 55107, for a time to visit with friends and if you would like, you can also get a beer! If you wish to stay in touch in the future with friends from the past, please keep your addresses and phone numbers up-to-date on our Website. Especially keep your Email address current so Jim De Lisi can keep you informed about events and info regarding our class of 1968.

So go mark your calendar now for 5 pm Friday, September 20, 2019. We hope to see you then! :}
More Information: Click To Open
Event Contact: LeaAnn Schlemmer Kapaun
Look Who's Coming!
---
Class News

3/6/2018
BRADY CLASS OF 1968 REUNION — We still need a little help
BRADY CLASS OF 1968 REUNION — We still need a little help for the 50th Reunion ... there are (21) now 17 classmates that we still CAN NOT find. Please take a look at the list and if you know . . . Continued

2/9/2017
Brady High School Class of 1968 50th Reunion.
We should consider planning our 50th reunion, now if there is interest. The website http://classreport.org/main/office.asp?dname=/usa/mn/west_st_paul/bhs/&clid=728075&cl=1968&hs=BHS&clr1=bl . . . Continued

4/1/2016
JoAnne P. Murray
Murray, JoAnne P. Age 75, of Mpls. passed away on Easter Sunday, March 27, 2016, surrounded by her family. JoAnne Murray lived a life fueled by curiosity, humor, and compassion. These sparks . . . Continued


Our Class Message Board
Your participation is requested!
We would like to hear from you. Post your messages here.

ADD NEW VIEW ALL

Indicates an included photo
| | |
| --- | --- |
| 2018 school tour | Edward Fleming |
| ',would like to thank those who organize | Wed 2/14/2018 7:43 AM |
| 50th Reunion Missing Classmates | Jim DeLisi |
| Classmates we were unable to contact: If | Sun 12/3/2017 5:30 PM |
| I'm in, Sandy! | Jim |
| I am here in Colorado, Sandy and would b | Mon 5/23/2011 8:21 PM |
| Let's have a Colorado mini-reunion! | Sandy Boerger Dixon |
| I am not sure how many of us live in or | Sun 5/22/2011 9:08 PM |
| Message | Linda Hernandez |
| Currently living in St. Paul MN. | Fri 3/25/2011 12:14 AM |
| Message | Linda Shorack McCarron |
| come join me on facebook. | Tue 4/21/2009 4:27 PM |
| Update on Gloria Braun Giard-Carlson | Jim DeLisi |
| FRIDAY, MARCH 06, 2009 01:04 PM, CST j | Sun 3/8/2009 10:06 AM |
| UPDATE: Gloria(Braun) Giard-Carlson | Dale Carlson & Family |
| There will be a Pancreatic Cancer Benefi | Mon 1/12/2009 1:35 PM |
| Gloria Braun Giard-Carlson | Gloria Braun Giard-Carlson |
| Gloria (Braun) Giard-Carlson was diagnos | Mon 1/12/2009 12:53 PM |
| Message | John Cajacob |
| Thanks to Jim DeLisi for getting the bal | Mon 9/29/2008 9:22 AM |
| Hi Brady Broncos! | Lynne Badalich Foley |
| Hi fellow Brady Broncos! Just viewed th | Wed 5/14/2008 2:21 PM |
| Message | Rick Bishop |
| How exciting to be planning our 40th alr | Wed 5/14/2008 12:57 PM |
| Some questions | Vivian Kraft |
| Have just spent an inordinate amount of | Tue 12/18/2007 11:47 AM |
| saddening news | Butch Zurek |
| I just received some very saddening news | Fri 9/7/2007 9:33 AM |
| Sandy Boerger Dixon | Sandy Boerger Dixon |
| Even though I would love to have the BHS | Sat 12/16/2006 3:07 PM |
Today's Featured Biography
"Sue"
Ambition: junior accountant…Globe Bus. School…Spanish…Stagehand…GAA…Chorus…Remembers "donkey polo game".
Grad U of M. - Accounting and Economic Anthropology. Investigative accountant for 30 years. Traveled the world studing and researching economy of other countries. Still laughing smiling and joking every day.



Family News Summary
Enter your Family News Item choosing from our pre-defined categories:
Anniversary, Award, Birth, Death, Diagnosis, Engagement, Graduation, Lottery, Retirement, Vacation, Wedding, Other.
Death
Dennis KLOPF Obituary "Diamond Denny" Age 63,
Posted by: James De Lisi

1/13/2014

Death
My 3rd grandchild, Lucas Benjamin Tuerk,born with
Posted by: Anna-Marie Boas Bistodeau

6/4/2012

Death
Susan Marie Price September 15, 2011 Beloved Wi
Posted by: James De Lisi

9/18/2011

Death
Patricia G. (Miller) Oehrlein 60 of Eagan Passed
Posted by: James De Lisi

2/20/2011

Death
Edward A. Zurek - Father of Frank "Butch" Zurek
Posted by: James De Lisi

12/10/2010

Death
Mildred Wazlawik Mother of David Wazlawik (M
Posted by: James De Lisi

4/11/2010

Death
Louise F. Baar - Mother of Ray Baar Beloved Mot
Posted by: James De Lisi

2/23/2010
Calendar
There are no Calendar items on file
at this time.

Today's Featured Class Member Website
Billie Berthiaume McQuillan

Classreport.org provides free Class Websites for every graduating class of every high school with free access for all.
We are one of the premier social networking sites dating back to 2003. We are a small, family-owned business and yet freely host over a million class websites. Our Story
Classreport holds a special place in the hearts of our users: Bravos.
Class Support Status

Our Class Site is Fully Funded!
Additional contributions are welcome and will be used to provide support for the larger Classreport community.
CLICK HERE TO LEARN MORE
Class Directory

Where in the world are you? Stats
Recent Profile Updates
| | |
| --- | --- |
| | Jan 10 |
| | Dec 27 |
| | Nov 23 |
| | Nov 17 |
| | Oct 30 |
| | Oct 20 |
| | Oct 14 |
| | Sep 22 |
Class Poll
There is no Active Poll
at this time.
Visit Other Classes
The Office
(Admin use only)
If you have any questions or comments regarding this website, please contact:

Class Administrator
James De Lisi

BHS Site Coordinator
James De Lisi
Class of 1968

Would you like a sneak peek at a
non-functioning view of The Office?

This class reunion website is a complementary addition to your existing alumni resources.
It is a product of Classreport, Inc. and may not be affiliated with Brady High School or its alumni association.

Does your High School Class have a full-featured Alumni Website? Start One Now!
(Or start one for your Mother, Father, Sister, Brother, Spouse, Son, Daughter, Friend . . .)



"Just discovered your product today while trying to locate classmates ahead of our 50th reunion in 2020. The fact that you did this in a noncommercial manner in a world where everything has a price tag deserves recognition and respect, in my view. Thank you and good luck in all your endeavors." 5/5/2018


"THANKYOU so much for handling this for us! We are so appreciative! It looks GREAT!" 5/2/2018


"Thank YOU for helping us get the word out! I've posted a link to the website on our FB group page and vigorously encouraged other classmates to contribute" 4/27/2018


"Your site is amazing. Kudos to you and your staff. You have benefitted so many high school alumni in organizing their class reunions." 10/4/2017


"Thanks to classreport.org our class website played a huge part in the success of our Reunion. We greatly appreciate your wonderful support." 10/3/2017


"Thanks for all your hard work and ingenious spirit." 9/25/2017


"Thanks guys, you are Good!!" 9/23/2017


"I love your service and will continue to support you." 9/14/2017


"We have been using the website for more than 10 years now. It's still the best website out there for classmates to meet, collect their info and advertise their reunions. Thanks for inventing it all!" 9/11/2017


"Thank you for your assistance. It was very helpful. Looks good!" 9/5/2017



More bravos at: www.classreport.org/bravos




16th Anniversary!
(function(i,s,o,g,r,a,m){i['GoogleAnalyticsObject']=r;i[r]=i[r]||function(){ (i[r].q=i[r].q||[]).push(arguments)},i[r].l=1*new Date();a=s.createElement(o), m=s.getElementsByTagName(o)[0];a.async=1;a.src=g;m.parentNode.insertBefore(a,m) })(window,document,'script','//www.google-analytics.com/analytics.js','ga'); ga('create', 'UA-40456673-1', 'classreport.org'); ga('send', 'pageview');
There are no fees required for participation on this site.
Please support this site with your voluntary contributions.
We cannot provide this service without your support. Thank You!
Please read Our Story
ClassTraQ 11.003 Software Copyright © 2003 - 2017 Classreport, Inc. All Rights Reserved e1 amsc: 1