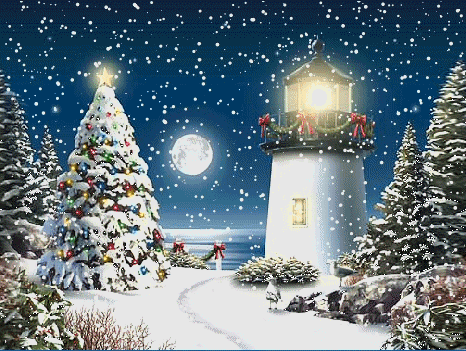 This site is operated and funded by members of our class.
Class Administrator: Rebecca Timmons (Stover)
Page Hits: 37,255


Class News

8/4/2018
Carolyn J. Kiger, Brookbank passes away
Carolyn J. (Redmon) Brookbank, 74 of St. George, Utah, formerly of Logansport, passed away Sunday, July 29, 2018 in the Retreat at Sunriver in St. George, Utah. Born on March 16, 1944 in . . . Continued

3/31/2018
Class of 1962 Luncheon Schedule
We will be holding all our Luncheons for 2018 at Amelio's, 431 South 5th St, Logansport Indiana on the 4th Thursday at 1:30 pm on the following dates: . . . Continued

2/13/2018
Cathy King (Barr) passes away
Cathy (King) Barr, 74, passed away on Feb. 4, 2018. Born in Logansport on Jan. 5, 1944, she was the daughter of Charles King and Georgine (Bonney) King. She was married to Roger G. Barr who . . . Continued


Our Class Message Board
Your participation is requested!
We would like to hear from you. Post your messages here.

ADD NEW VIEW ALL

Indicates an included photo
| | |
| --- | --- |
| 1962 Class Luncheon | Becky Timmons Stover |
| Thursday, August 23, 2018 Amelio's, 431 | Sat 8/4/2018 6:59 PM |
| Class of 1962 Luncheon | Becky Timmons Stover |
| Thursday, June 28, 2018 Luncheon, 1:30 | Fri 6/22/2018 11:40 PM |
| Class of 1962 Luncheon | Becky Timmons Stover |
| Thursday, April 26, 2018 Luncheon, 1:30 | Sat 3/31/2018 5:43 PM |
| Reflection on Jim Carroll | Deanna Dawson |
| Jim's passing has left me saddened and r | Fri 7/28/2017 7:47 AM |
| Message | Diana Saunders (Osborn) |
| for those you that have not heard JIM CA | Tue 7/18/2017 12:20 PM |
| Message | Diana Saunders (Osborn) |
| JAMES STURDIVANT PASSED AWAY AUG 26 2016 | Tue 9/6/2016 9:56 AM |
| Message | Diana Saunders (Osborn) |
| SUSAN SCHWERING PASSED AWAY AUG 10 2016 | Tue 9/6/2016 9:56 AM |
| Message | Diana Saunders (Osborn) |
| PAUL HAYDEN PASSED AWAY APRIL 28 2016 | Tue 9/6/2016 9:55 AM |
| Message | Diana Saunders (Osborn) |
| mike donlin passed away jan, 26 2016 pa | Tue 9/6/2016 9:52 AM |
| Still Going | Jim Ellars |
| I've just finished up my 50th year teach | Fri 6/3/2016 8:04 AM |
| Message | Jim Willis |
| Many of you may remember that at our las | Fri 3/6/2015 3:59 PM |
| Class of 1962 Bi-Monthly Dinner Schedule for | Becky Timmons Stover |
| Class of 1962 Dinners will be held at th | Sun 3/2/2014 8:52 AM |
| Message | Jack Fultz |
| On May 13, 2013, my wife, Johanna (Annek | Sat 1/18/2014 12:58 PM |
| Class of 1962 Bi-Monthly Dinner, October 24, | Becky Timmons Stover |
| Class of 1962 Bi-Monthly Dinner will mee | Sat 10/12/2013 8:19 AM |
| Class of 62 Bi-monthly Dinner | Becky Timmons Stover |
| The first Class of 1962 dinner was held | Fri 7/5/2013 9:59 AM |
Today's Featured Biography
Moved to Orange County California in 1970. Worked construction--heavy equipment--from 1978 to 2008.


Family News Summary
Enter your Family News Item choosing from our pre-defined categories:
Anniversary, Award, Birth, Death, Diagnosis, Engagement, Graduation, Lottery, Retirement, Vacation, Wedding, Other.
Death
Gary Blackman, brother of Stan Blackman passes awa
Posted by: Rebecca Timmons (Stover)

6/22/2018

Death
Father of James Rozzi, William S. "Willie" Rozzi,
Posted by: Rebecca Timmons (Stover)

3/31/2018

Death
Mother of Carol Snyder Little, Martha E. Snyder, 9
Posted by: Rebecca Timmons (Stover)

9/16/2017

Death
Mother of Carl Dunbar, June E. Dunbar, 94 of Logan
Posted by: Rebecca Timmons (Stover)

9/16/2017

Death
Husband of Penny Jones Oswald passes away, James (
Posted by: Rebecca Timmons (Stover)

9/16/2017

Death
Mother of James Wickersham, Betty Jane Wickersham,
Posted by: Rebecca Timmons (Stover)

9/16/2017

Death
Mother of Alfred Camp, Fredia L. "Betty" Camp, 96,
Posted by: Rebecca Timmons (Stover)

9/16/2017
Calendar
There are no Calendar items on file
at this time.

Today's Featured Class Member Website
Classreport.org provides free Class Websites for every graduating class of every high school with free access for all.
We are one of the premier social networking sites dating back to 2003. We are a small, family-owned business and yet freely host over a million class websites. Our Story
Classreport holds a special place in the hearts of our users: Bravos.
Class Support Status

Our Class Site is Fully Funded!
Additional contributions are welcome and will be used to provide support for the larger Classreport community.
CLICK HERE TO LEARN MORE
Class Directory

Where in the world are you? Stats
Recent Profile Updates
| | |
| --- | --- |
| | Sep 5 |
| | Aug 4 |
| | Apr 4 |
| | Feb 13 |
| | Feb 13 |
| | Feb 1 |
| | Jan 30 |
| | Jan 30 |
Class Poll
There is no Active Poll
at this time.
Visit Other Classes
The Office
(Admin use only)
If you have any questions or comments regarding this website, please contact:

Class Administrator
Rebecca Timmons (Stover)

Would you like a sneak peek at a
non-functioning view of The Office?

This class reunion website is a complementary addition to your existing alumni resources.
It is a product of Classreport, Inc. and may not be affiliated with Logansport High School or its alumni association.

Does your High School Class have a full-featured Alumni Website? Start One Now!
(Or start one for your Mother, Father, Sister, Brother, Spouse, Son, Daughter, Friend . . .)



"Just discovered your product today while trying to locate classmates ahead of our 50th reunion in 2020. The fact that you did this in a noncommercial manner in a world where everything has a price tag deserves recognition and respect, in my view. Thank you and good luck in all your endeavors." 5/5/2018


"THANKYOU so much for handling this for us! We are so appreciative! It looks GREAT!" 5/2/2018


"Thank YOU for helping us get the word out! I've posted a link to the website on our FB group page and vigorously encouraged other classmates to contribute" 4/27/2018


"Your site is amazing. Kudos to you and your staff. You have benefitted so many high school alumni in organizing their class reunions." 10/4/2017


"Thanks to classreport.org our class website played a huge part in the success of our Reunion. We greatly appreciate your wonderful support." 10/3/2017


"Thanks for all your hard work and ingenious spirit." 9/25/2017


"Thanks guys, you are Good!!" 9/23/2017


"I love your service and will continue to support you." 9/14/2017


"We have been using the website for more than 10 years now. It's still the best website out there for classmates to meet, collect their info and advertise their reunions. Thanks for inventing it all!" 9/11/2017


"Thank you for your assistance. It was very helpful. Looks good!" 9/5/2017



More bravos at: www.classreport.org/bravos




16th Anniversary!
There are no fees required for participation on this site.
Please support this site with your voluntary contributions.
We cannot provide this service without your support. Thank You!
Please read Our Story
ClassTraQ 11.003 Software Copyright © 2003 - 2017 Classreport, Inc. All Rights Reserved e1 amsc: 1