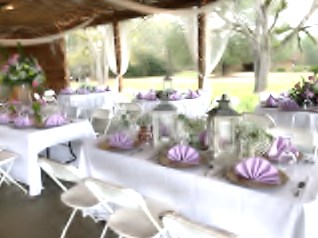 2019 MEANS IT HAS BEEN 60 YEARS! IS THAT POSSIBLE?


This site is operated and funded by members of our class.
Class Administrator: Joyce Walters Carr
Page Hits: 20,517
60 Year Reunion Announcement!
---
Planning Meeting for 60th Class Reunion
Thursday, February 28, 2019 - 3:00 pm
Home of Joyce Carr (4253 GA HWY 125N, TIFTON)
This is just a planning meeting for our 60th reunion. If you are in driving distance, please come! To get to 4253 GA HWY 125N from I-75, take, Exit 66 (Brighton Rd) and go East to 125N, turn right. It is 4th house on the right (house is located next to a pond).
Event Contact: Joyce Carr
---
Class News

2/4/2019
Another Class Member Dies--Decia Cook Simms
Decia Cook Simms of Macon, Georgia, passed away Saturday, January 26, 2019. She was born in Tifton and was a retired computer programmer with Robins Air Force Base. She is survived by her hu . . . Continued

2/4/2019
Class Member Sandra O'Quinn Cromer Passed Away
Sandra O'Quinn Cromer died on Wednesday, May 2, 2018; she was born in Tifton and lived in Tift County all her life. She was preceded in death by her daughter Teena Cromer Pittman who passed . . . Continued

9/4/2017
Classmate Deaths in 2017 - Frances McMullen Ayer
Frances McMullen Ayer passed away in late 2016 or early 2017; I am sorry I don't have any details. I was informed of her death by Tommy Parkman, the President of the 1960 TCHS Class. Som . . . Continued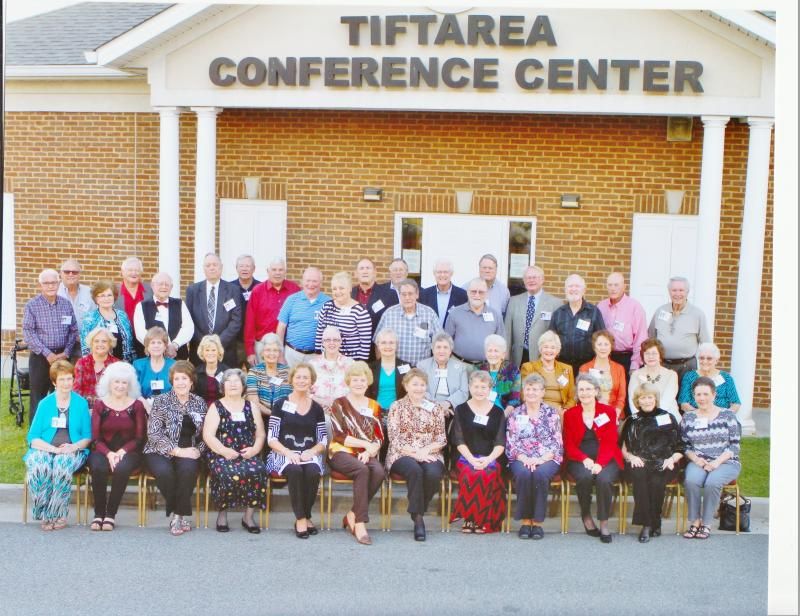 Our Class Message Board
Your participation is requested!
We would like to hear from you. Post your messages here.

ADD NEW VIEW ALL

Indicates an included photo
| | |
| --- | --- |
| Message | Lyn Lindskog Deroy |
| I am sad to learn of Father Reggie Gunn' | Wed 9/28/2016 3:07 PM |
| New home | Betty Carter Pearsall |
| Dear friends, I wanted to let you know | Tue 8/25/2015 12:03 PM |
| Latest news from Lyn L. Deroy | Lyn Lindskog Deroy |
| Hi Joyce, I finally had to request that | Sat 6/28/2014 11:57 AM |
| Note from Nell Tabor Hartley | Joyce Carr |
| Joyce, after indulging in our wonderful | Wed 3/5/2014 8:46 AM |
| Bobby Abbott's brother, Johnny Abbott dies | [email protected] |
| Johnny Abbott, 67, died today, February | Tue 2/11/2014 9:08 PM |
| Patricia Lawhorne Schicker's Mother Dies | [email protected] |
| We extend our deepest sympathies to Patr | Tue 2/11/2014 7:56 PM |
| Obituary for Betty Carter Pearsall's Husban | Joyce Walters Carr |
| Mr. James E. (Jim) Pearsall, 82, while s | Mon 2/10/2014 7:41 AM |
| Classmate Donald Massey Dies | [email protected] |
| It is with sadness that I report yet ano | Wed 1/22/2014 9:05 PM |
| Happy New Year, friends | Got an anniversary to celebrate |
| Happy 2014 you AWESOME "Blue Devils". O | Sat 1/18/2014 9:44 PM |
| Birthday celebration | June Talley Branch |
| On January 22, 2014 we will be celebrati | Wed 1/15/2014 8:22 AM |
| Lylla Crum Bowen Obituary | [email protected] |
| Classmate Dies: Mrs. Lylla Elizabeth | Mon 12/23/2013 11:22 PM |
| Carole Biddy Cowart | [email protected] |
| Many of you will remember Carole Biddy C | Sat 4/13/2013 10:17 AM |
| Message | June Talley Branch |
| I regret to inform you of the death of D | Tue 10/2/2012 8:21 PM |
| Franklin Johnson Obit | Joyce Walters Carr |
| Murray Franklin Johnson, 70, of Hamilton | Mon 7/11/2011 9:51 PM |
| Lyn Lindskog Deroy's Granddaughters | Joyce Walters Carr |
| This in from Lyn in France: Hi Joyce a | Tue 10/5/2010 10:01 PM |
Today's Featured Biography
Hello everybody,

Michel ( my husband ) and I are still living in France in the Loire Valley near Tours, which is 55 minutes from Paris on the high-speed train or 2 1/2 hours by car.

Our four children who are dual citizens, French and American, are now all living and working in the United States. You might say that they have done to me what I did to my parents many years ago by moving to France. History often repeats itself and it is certainly true in my case!

Virginia, our oldest, lives in New York City as well as our younger daughter, Claire, and our younger son, Jerome. Joel and his wife live in Atlanta. We have no grand children yet but look forward to welcoming a Chinese baby girl into our family at the end of this year or early in 2010. Joel and Valerie began the adoption process two years ago and eagerly await the good news in the coming months.

Life goes on and we feel blessed to be able to come to the States three times a year to our home on Amelia Island which also enables us to see family and friends in Georgia and elsewhere.

I am not on facebook, nor do I want to be, but I am fairly computer literate and am always happy to hear from former classmates.
Hopefully, I will be able to make it to our 60th reunion ( even on crutches ) and I am really sorry not to be able to come to this one.
Cheers and good health to all.
Update after many years....yikes!!!!!
We are now grandparents to twin daughters born to our son and his wife who live in Atlanta.
We also have a new grandson born in New York to our younger son and his wife. We are really "old" grandparents and hope these little ones will at least keep us young in spirit.


Family News Summary
Enter your Family News Item choosing from our pre-defined categories:
Anniversary, Award, Birth, Death, Diagnosis, Engagement, Graduation, Lottery, Retirement, Vacation, Wedding, Other.
Death
John Girardeau, January 23, 2017 after sustaining
Posted by: John Girardeau

2/10/2017

Death
Clinton Fletcher Obituary: Clinton Lamar
Posted by: Joyce Walters Carr

12/9/2015

Death
Barbara Goddard Kinard's husband's obit: Rich
Posted by: Joyce Walters Carr

11/16/2015

Military
Here is some GOOD news! My son, Walt, became
Posted by: Joyce Walters Carr

10/14/2015

Death
Buddy Tucker passed away January 25, 2015. Rememb
Posted by: Joyce Walters Carr

10/14/2015

Death
We have lost another class member to death this we
Posted by: Joyce Walters Carr

10/14/2015

Death
Sheryl Morey passed away February 1, 2014, of cong
Posted by: Joyce Walters Carr

6/20/2014
Calendar
There are no Calendar items on file
at this time.

Today's Featured Class Member Website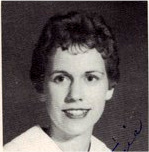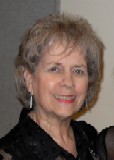 Classreport.org provides free Class Websites for every graduating class of every high school with free access for all.
We are one of the premier social networking sites dating back to 2003. We are a small, family-owned business and yet freely host over a million class websites. Our Story
Classreport holds a special place in the hearts of our users: Bravos.
Class Support Status

Our Class Site is Fully Funded!
Additional contributions are welcome and will be used to provide support for the larger Classreport community.
CLICK HERE TO LEARN MORE
Class Directory

Where in the world are you? Stats
Recent Profile Updates
| | |
| --- | --- |
| | Feb 4 |
| | Feb 4 |
| | Jan 20 |
| | Apr 12 |
| | Jan 3 |
| | Sep 4 |
| | Jun 26 |
| | Apr 24 |
Class Poll
There is no Active Poll
at this time.
Recent Reviews
There are no reviews on file
at this time.
This area is for comments on
books, movies, music,
restaurants, etc.
Visit Other Classes
The Office
(Admin use only)
If you have any questions or comments regarding this website, please contact:

Class Administrator
Joyce Walters Carr

Would you like a sneak peek at a
non-functioning view of The Office?

This class reunion website is a complementary addition to your existing alumni resources.
It is a product of Classreport, Inc. and may not be affiliated with Tifton High School or its alumni association.

Does your High School Class have a full-featured Alumni Website? Start One Now!
(Or start one for your Mother, Father, Sister, Brother, Spouse, Son, Daughter, Friend . . .)



"Just discovered your product today while trying to locate classmates ahead of our 50th reunion in 2020. The fact that you did this in a noncommercial manner in a world where everything has a price tag deserves recognition and respect, in my view. Thank you and good luck in all your endeavors." 5/5/2018


"THANKYOU so much for handling this for us! We are so appreciative! It looks GREAT!" 5/2/2018


"Thank YOU for helping us get the word out! I've posted a link to the website on our FB group page and vigorously encouraged other classmates to contribute" 4/27/2018


"Your site is amazing. Kudos to you and your staff. You have benefitted so many high school alumni in organizing their class reunions." 10/4/2017


"Thanks to classreport.org our class website played a huge part in the success of our Reunion. We greatly appreciate your wonderful support." 10/3/2017


"Thanks for all your hard work and ingenious spirit." 9/25/2017


"Thanks guys, you are Good!!" 9/23/2017


"I love your service and will continue to support you." 9/14/2017


"We have been using the website for more than 10 years now. It's still the best website out there for classmates to meet, collect their info and advertise their reunions. Thanks for inventing it all!" 9/11/2017


"Thank you for your assistance. It was very helpful. Looks good!" 9/5/2017



More bravos at: www.classreport.org/bravos




16th Anniversary!
There are no fees required for participation on this site.
Please support this site with your voluntary contributions.
We cannot provide this service without your support. Thank You!
Please read Our Story
ClassTraQ 11.003 Software Copyright © 2003 - 2017 Classreport, Inc. All Rights Reserved e1 amsc: 1