HEY, CLASSMATES, REMEMBER THIS PL ACE? IT'S GONE NOW. SEE STORY JUST UNDER "TODAYS FEATURED CLASS MEMBER"....


This site is operated and funded by members of our class.
Class Administrator: DICK FLEMING
Page Hits: 33,151


---
60 Year Reunion Announcement!
---
CLASSMATES, WATCH THIS SPACE FOR 2019 AJ 60TH CLASS REUNION INFORMATION.

WE WILL CONTINUOUSLY UP DATE THIS SPACE WITH THE MOST CURRENT INFORMATION REGARDING OUR 60TH REUNION.

AS OF 10-19-2018, NO FIRM DATES HAVE BEEN ESTABLISHED. BUT WE ARE WORKING ON THEM.

YOU MAY CONTACT DICK FLEMING WITH ANY QUESTIONS. WATCH FOR EMAILS FROM THE AJ CLASSOF 59.
Event Contact: DICK FLEMING
---
Class News

3/16/2018
HELP FOR JANETTE SIEG KING
Our good class mate Janette Sieg needs our help. Hurricane Erma has made her home uninhabitable. She had no insurance! (refer to email dated 3-15-18 for details) We have set up a GoFundM . . . Continued

3/13/2016
HUBERT MIZELL OBITUARY
HOW MANY OF YOU REMEMBER HUBERT? Hubert Coleman Mizell Obituary Condolences Hubert Coleman Mizell Obituary MIZELL Hubert Coleman Mizell, 76, born to Leon and Ann Williams Mizell in D . . . Continued

2/9/2016
HAPPY 75th BIRTHDAY PARTY FOR THE CLASS OF 59 AJ'ers
MANY OF US OLD FARTS ARE TURNING 75 THIS YEAR. MORRIS SILAS AND OTHER CLASS OF 59 MEMBERS HAVE SUGGESTED WE HAVE A 75th BIRTHDAY PARTY THIS SUMMER. I THINK IT IS A GREAT IDEA, AND WANTED TO . . . Continued


Our Class Message Board
Your participation is requested!
We would like to hear from you. Post your messages here.

ADD NEW VIEW ALL

Indicates an included photo
| | |
| --- | --- |
| The passing of Sharon Douglass Corey | DICKIE |
| It has come to my attention that Sharon | Fri 12/28/2018 4:10 PM |
| The passing of Jessie McKenzie | DICKIE |
| I'm sorry to inform every one of the pas | Fri 12/28/2018 3:59 PM |
| NORMA JEAN ROGERS MATHIESON | DICKIE |
| NORMA JEAN PASSED AWAY ON 9-23-18 PLEAS | Wed 10/3/2018 2:09 PM |
| Weldon Moseley | DICKIE |
| I am sorry to inform all AJ class mates | Mon 2/5/2018 2:06 PM |
| STEVE DENMARK | DICKIE |
| STEVE PASSED AWAY JANUARY 17, 2018 IN UT | Sat 1/20/2018 3:25 PM |
| SHIRLEY BOSWELL YOUNG | DICKIE |
| My husband, Daniel Young, just recently | Mon 11/6/2017 10:05 AM |
| SHARON HOOD | DICKIE |
| SHARON'S HUSBAND OF 52 YEARS, DONALD CHA | Tue 7/25/2017 4:03 PM |
| PHILIP GURR | DICKIE |
| OUR FRIEND AND CLASSMATE, PHILIP GURR RE | Sat 7/15/2017 12:34 PM |
| CALVIN GUTMAN | DICKIE |
| HEY EVERY ONE, CALVIN GUTMAN JUST REGIST | Tue 5/16/2017 3:24 PM |
| RAY OLIVER'S WIFE'S PASSING | DICKIE |
| RAY JUST INFORMED ME TO DAY OF THE PASSI | Tue 5/9/2017 11:25 AM |
| NANCY GIVENS MOORE | DICKIE |
| SADLY NANCY PASSED AWAY ON DECEMBER 1, 2 | Thu 3/30/2017 2:39 PM |
| NATHAN KURTZ, 1-18-17 | DICKIE |
| NATHAN PASSED AWAY ON JAN 18, 2017. YOU | Thu 1/26/2017 11:56 AM |
| DEATH OF WILLIAM THROWER | DICKIE |
| CLASSMATE WILLIAM THROWER PASSED AWAY NO | Tue 11/8/2016 11:46 AM |
| DEATH OF GARY ARZIE | DICKIE |
| GARY ARZIE PASSED AWAY ON OCT. 3, 2016. | Thu 10/6/2016 2:12 PM |
| Times Union column on Panama Park | BILLY BIRDSONG |
| Times Union columnist Mark Woods is walk | Wed 5/25/2016 9:02 AM |
Today's Featured Biography
After college taught English and Math in High School and College. Received a law degree and have practiced law for 45 years. Still working between golf, bike trips, tennis tournaments. and traveling.

We have 11 grandchildren. Most live close, so we enjoy being with them.




HOW WE LOOK NOW ! PEOPLE, PLACES, AND THINGS
Family News Summary
Enter your Family News Item choosing from our pre-defined categories:
Anniversary, Award, Birth, Death, Diagnosis, Engagement, Graduation, Lottery, Retirement, Vacation, Wedding, Other.
There is no Family News on file
at this time.
Calendar
There are no Calendar items on file
at this time.

Today's Featured Class Member Website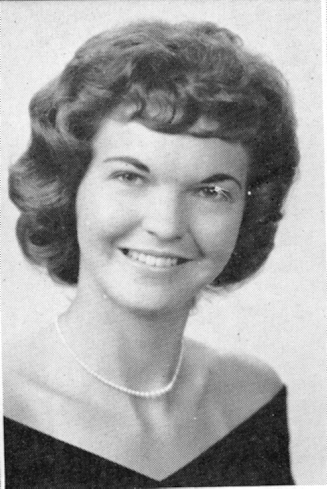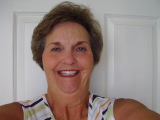 Special Bailey's Drive-Inn Restaurant had an eye-catching sign of a drum majorette on its Main Street property. The building, whose latest incarnation was a Caribbean restaurant, recently was torn down to construct a Dollar General. Provided by Florida State Photographic Archives Bailey's Drive-Inn Restaurant was an iconic staple on Main Street for about 28 years. The building, then a Carribean restaurant, was torn down recently to construct a Dollar General. Dear Call Box: I drove down Main Street and saw that they were tearing down Bailey's. What's up with that? R.M., Northside Dear R.M.: Over the years, Jacksonville has had many drive-thru restaurants. But few were as iconic as Bailey's Drive-Inn across from Andrew Jackson High School. It had an eye-catching sign of a drum majorette in red hat, flared skirt and red blouse, twirling her baton with her white boots in mid-stride. Then there were the carhops on roller skates who brought your food on metal trays. Bailey's recently was demolished to construct a Dollar General, which distressed a lot of former patrons, even though it hadn't been Bailey's since 1973. Jo Ann Bailey Ferber recalled that her father, Ward Bailey, built and opened the 24-hour-a-day restaurant around 1945. Ward Bailey previously had managed Al's Drive-In, another Main Street institution, when he decided to start his own place. Bailey's quickly became a popular Northside fixture. Tuffy Thompson, Jackson's head football coach, had lunch there every day. In the afternoons before games, the football team ate there. And it was part of the Main Street cruisin' circuit, a scene straight out of the movie "American Graffiti." Going north, cruisers would hit the Krystal, then Al's, then Bailey's at 3801 N. Main St. and Ebb's, just past Jackson. It was also a family restaurant popular with the after-church crowd, Ferber said. Her father, who co-founded the Northside Business Man's Club, got up before 6 a.m. to buy fresh vegetables at the Farmers Market on Beaver Street. He bought shrimp at Beaver Street Fisheries. And he bought sides of beef, cut his own meat and made his own hamburgers and steaks. For a time, he sold ice cream and milk shakes from a tiny block house called The Creamette next to Bailey's. But he closed it because it wasn't making enough money. Still, he continued to make his milk shake base in the building and then brought it to Bailey's to spin the frosty concoctions. When Jackson grad Michael Nabi posted its closing on the websites, "Northside over 60 memories" and "If you grew up on the Northside, you remember when," the reaction was swift and loaded with nostalgia. And Ray Moore, a 1962 Jackson grad who started the all-class reunions, called Call Box to tell of the razing. "Things will never be the same," Sally Skipper said. "We had some really good times with friends before and after school and before and after football games. There were a lot of laughs and tears, happy and sad. Those were the good times." Joyce Cox recalled eating there every morning before school. When he was 14, Earl Goodin said he got hot glazed doughnuts there at 3 a.m. before his paper route. And Carolyn Hollis said she felt so "adult" when she had her first cup of coffee at Bailey's one morning before classes. Gracie Law Lawson said she and a few friends would skip study hall to "sneak" over to Bailey's. But Charlie Rutledge said when he and friends tried to skip lunch to eat there, coach Al Hecht always stopped them. "My parents would take us after church on Sundays to have their special fried shrimp," Rutledge said. Kay Rumbley Grand said she went to church with then Judge Marion Gooding and his family, and afterward they went to Bailey's for a sit-down dinner. On a humorous note, Charles Williams recalled the Friday night that he and two buddies borrowed a friend's headless dummy dressed in old work clothes. They took it to Bailey's and put it head first under their car. It was an attention-grabber, he said. Harold Fethe summed up Bailey's this way: "The management and wait staff at Bailey's seemed to maintain a balance, accommodating high school kids who liked to hang out at all hours, but setting expectations that things wouldn't get out of hand and scare off the adult customers. This was a real restaurant. When we baby boomers were still in school, we'd drop in in the morning, after school and in the evenings after we got driving licenses." One of Fethe's favorite memories was going to Bailey's for a burger and to play the jukebox after he performed in rock 'n' roll bands. One of his musician pals returned to their red-vinyl booth with a big grin, saying "Guess how many songs I played?" Fethe said he knew it meant that he'd played seven and spent an "extravagant" 50 cents. Bailey's closed after her father died in 1973, Ferber said. The family sold it because they weren't that familiar with running a restaurant or had their own professions. Through the years, it was three or four other restaurants with its last incarnation being Irie's Caribbean Restaurant. She never went back, though her husband and fellow Jackson grad, George "Pancho" Ferber, whose business was nearby, ate there a few times. They moved to Fernandina Beach from Arlington in 1975. When she learned that it had been sold, she called her brother, Bobby Bailey, but decided she preferred to remember it as it was. JACKSONVILLE LANDMARKS AND RELATED PICTURES---ENJOY! INTERESTING HISTORY OF PANAMA PARK, FLORIDA ...During the summer 1895, Delano Wood, 15, was killed by a 10 foot long shark, probably a bull shark, while swimming in the Trout River, Panama Park. ___ ...Camp Panama Park, Jacksonville, Fla., Aug. 13, 1898. The Union: The 4th Regiment. has been transferred from the second brigade to the third and our camp has been moved to Panama Park, which is located five miles northeast of the city. We moved last Wednesday and the boys are all busy putting up tents, etc. This is a much nicer place to camp it being higher ground and more shade. We are also near the St. Johns river and the boys enjoy bathing, boating and fishing. There are two excursions daily on the river to the city for benefit of the soldiers. The boys are all pleased and it will be a great benefit to our health... ___ ...Col. Durbin made the announcement that the 161st Indiana Regiment was ordered to Jacksonville, Florida . . . the boys were rejoicing over their departure from Camp Mount. ...The boys received their first months pay on the 10th of Aug. 1898. ... Thursday Aug 11" 1898 . We began to break camp and by 9:30 every tent in the regiment had been taken down and by 11 o'clock every thing was packed ready for shipping. We ate our last dinner at Camp Mount at 11:45 and by one o'clock we were on the march for Indianapolis. It was real funny to see the boys as they marched from the camp grounds to the street car station. They were not experienced hands at rolling their blankets and their dog tents with their mess outfit on the inside and as they were given the double quick, a time or two the mess pans began to fly. Some of the boys stopping to pick them up were ran over by the boys behind them. We took the street car as far as sixteenth street from there we marched to the Soldiers Monument and around the Capitol. From there to North Street depot on the Big Four rail road. We were all the afternoon getting there Great crowds of people were collected along the streets and at the depot. We boarded the train about 8.30 that evening. . . ...At 1:40 A M, on August 14 1898, our train landed in Jacksonville Florida. Our train was ran into Union Station where we got hot coffee. Rations were then passed around and we proceeded to eat breakfast. After breakfast our train was ran out to the camp grounds at Panama Park about five miles North of Jacksonville. It was Sunday morning and the heat was intense . . . . The slowly sinking golden sunset shining over a camp of patriotism and love, while the flag of freedom is floating over our land, while the peaceful pines are waving to and fro at the will of a refreshing sea breeze while the Almighty is looking down upon us from on high . Should we not feel grateful to serve our dear and honored country? Should we not look back and recall the deeds of our forefathers when our country was in A perilous struggle for freedom? Is there anything grander than to serve one's country . . . Notwithstanding our camp in Panama Park was kept clean and nice... ___ ...On July 24 the battalion finally arrived in Florida. It was quartered at Camp Libre in Panama Park along with the 2nd Mississippi and the 61st Indiana. After an inspection by the future Governor of Massachusetts, Inspector-General Curtiss Guild, the company was assigned to the 7th Army Corps under the command of General Fitzhugh Lee. The insignia of the corps was a red, white, and blue seven pointed star. Panama Park was located seven miles from Jacksonville. Not only was it too far from town for social entertainment. The soldiers were camped on a sandy plain with no natural shelter from the blistering sun. "It's a 120 degrees in the shade," remarked a soldier before drill. "Yes, and no shade!" added Frank ("The Count"), Lepinski, the company jokester. The only defense from the torrid heat was the nearby St. John's River, where the men found great comfort in swimming until a fourteen foot long alligator was captured in the stream. From then on the Nebraska boys gave up bathing in the vicinity. . . ___ Florida Times Union, January 29, 1901 ...Championship bicycle racers left New York by steamship for a winter meet at Jacksonville's Panama Park track, said to be the South's finest concrete oval... ___ Florida Times Union, November 25, 1906 ...The latest in a epidemic of horse thefts was reported from Panama Park, where a light gray mare with no shoes on the hind feet and the ones on the front almost worn off was taken from a barn near Leidy's store in Panama Park. Constable Ben Jones visited the place of the robbery but returned to headquarters without a clue... ___ Florida Governor, Francis Philip Fleming,[1841-1908] 15th Governor [1889-1893] Francis Philip Fleming was born in Panama Park, Duval County, Florida, on September 28, 1841, to Lewis and Margaret (Seton) Fleming. HISTORICAL TIDBITS - PAGE ONE HOME SCHOOL 58TH STREET NON-RESIDENTS TOGETHER CHAT
Classreport.org provides free Class Websites for every graduating class of every high school with free access for all.
We are one of the premier social networking sites dating back to 2003. We are a small, family-owned business and yet freely host over a million class websites. Our Story
Classreport holds a special place in the hearts of our users: Bravos.
Class Support Status

Our Class Site is Fully Funded!
Additional contributions are welcome and will be used to provide support for the larger Classreport community.
CLICK HERE TO LEARN MORE
Class Directory

Where in the world are you? Stats
Recent Profile Updates
| | |
| --- | --- |
| | Feb 14 |
| | Jan 6 |
| | Jan 3 |
| | Jan 3 |
| | Dec 29 |
| | Dec 3 |
| | Nov 26 |
| | Nov 19 |
Recent Reviews
There are no reviews on file
at this time.
This area is for comments on
books, movies, music,
restaurants, etc.
Visit Other Classes
The Office
(Admin use only)
If you have any questions or comments regarding this website, please contact:

Class Administrator
DICK FLEMING

Would you like a sneak peek at a
non-functioning view of The Office?

This class reunion website is a complementary addition to your existing alumni resources.
It is a product of Classreport, Inc. and may not be affiliated with Andrew Jackson High School or its alumni association.

Does your High School Class have a full-featured Alumni Website? Start One Now!
(Or start one for your Mother, Father, Sister, Brother, Spouse, Son, Daughter, Friend . . .)



"Just discovered your product today while trying to locate classmates ahead of our 50th reunion in 2020. The fact that you did this in a noncommercial manner in a world where everything has a price tag deserves recognition and respect, in my view. Thank you and good luck in all your endeavors." 5/5/2018


"THANKYOU so much for handling this for us! We are so appreciative! It looks GREAT!" 5/2/2018


"Thank YOU for helping us get the word out! I've posted a link to the website on our FB group page and vigorously encouraged other classmates to contribute" 4/27/2018


"Your site is amazing. Kudos to you and your staff. You have benefitted so many high school alumni in organizing their class reunions." 10/4/2017


"Thanks to classreport.org our class website played a huge part in the success of our Reunion. We greatly appreciate your wonderful support." 10/3/2017


"Thanks for all your hard work and ingenious spirit." 9/25/2017


"Thanks guys, you are Good!!" 9/23/2017


"I love your service and will continue to support you." 9/14/2017


"We have been using the website for more than 10 years now. It's still the best website out there for classmates to meet, collect their info and advertise their reunions. Thanks for inventing it all!" 9/11/2017


"Thank you for your assistance. It was very helpful. Looks good!" 9/5/2017



More bravos at: www.classreport.org/bravos




16th Anniversary!
There are no fees required for participation on this site.
Please support this site with your voluntary contributions.
We cannot provide this service without your support. Thank You!
Please read Our Story
ClassTraQ 11.003 Software Copyright © 2003 - 2017 Classreport, Inc. All Rights Reserved e1 amsc: 1