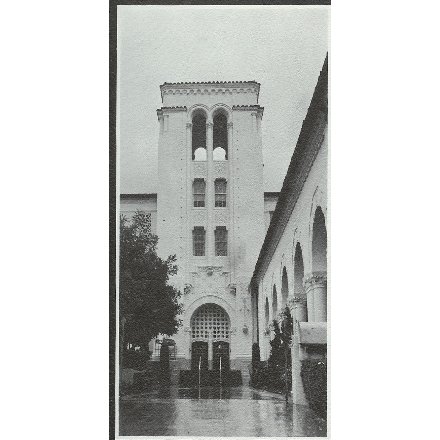 This photo can be changed by your Class Administrator.


This site is operated and funded by members of our class.
Class Administrator: Rose Horman Fisher
Page Hits: 7,512


---
Event Announcement!
---
2014 CALENDAR
FHS WOMEN & MEN'S ALUMNI GROUP LUNCHEONS


The FHS Men's Alumni group meet twice a year, on the fourth Thursday of the months of March and September.


Place:
Castro Valley Moose Lodge
20835 Rutledge Road
Castro Valley, CA
(Off Castro Valley Blvd behind Burger King)
Time:
11am - 12 Noon (Cocktails)
12:15pm -Lunch
Price:
$13.00


Reservations are a must for the Men's Luncheon: Contact Bob or Norma Baker at 510-357-6871


The Women of FHS group meets twice a year: October and May.
ALL FREMONT LADIES, MEN & THEIR GUESTS ARE WELCOME



WOMEN OF FREMONT HIGH SCHOOL
SPRING LUNCHEON
TUESDAY, May 27, 2014
PLACE: CASTRO VALLEY MOOSE LODGE
20835 RUTLEDGE ROAD
CASTRO VALLEY, CA. 94546
TIME: Social Hour begins at 11:00


Luncheon served at 12:30 - Orange Chicken, mash potato, mixed vegetable, salad, dessert, coffee & tea $18.00
Door Prizes
DIRECTIONS: Moose Lodge is located off Castro Valley Blvd. on
Rutledge Rd. behind Burger King. Parking and entrance are in the rear.
PRICE: $18.00
Mail to:
Ellie Carrera Dailey
3512 Squeri Drive
San Jose, CA. 95127

To reserve your place. Mail your $18.00 check Payable to: "Women of Fremont High School" PLEASE R.S.V.P. BY THURSDAY, MAY 22,

Please include Name, address, and phone # along with the year you graduated with your check... Thanks!

NOTE: TO BE PLACED ON OR REMAIN ON THE MAILING LIST, YOU MUST MAIL BACK YOUR CONTACT INFO, EVEN IF YOU ARE NOT COMING TO THE LUNCHEON.
TO BE PLACED ON THE EMAIL LIST, SEND YOUR EMAIL ADDRESS TO: [email protected]

QUESTIONS: Donna, 925-837-6589 or Jo, 925-846-6155



PLEASE TAKE THE TIME TO CAST YOUR VOTE
ON THE CLASS POLL. THANKS!
---
HOW TO USE THIS SITE.....
If you are a newcomer WELCOME!!!


Here are a few hints to help you fully utilize this website.
1.If you are a classmate from the Class of 62 and this is your first visit, then the first thing you need to do is to add this site to your Favorites List (Microsoft) or create a Bookmark (Macintosh) so that you can quickly find your way back to this site.
2.Your next task is to sign-in OR Register. To do this, go to the "Log ON" box located just to the right of the school picture on the home page and log in. If you have not "Registered" yet, you will need to do so by clicking on the text that says "Click To Register"
A. To Register, you must select a password of 6-12 numbers and/or letters with no spaces or punctuation.
B. You will now be directed to an enrollment screen to answer a few questions and make modifications. For instance, if you would like to be recognized by your nickname, please enter it in parenthesis after your first name. .
C. Be advised that while you are requested to provide your address and phone number, this information will NOT be available to anyone other than the site administrator, who is one of your classmates. However, your email address and any personal website information that YOU volunteer will be visible to anyone who opens your profile. If you do not have an email address or desire to make your address and phone public, then you should make a point of including it at the top of the biography section you will be asked to complete.
D. When you get to the biography section, please take the time to provide us all with a rundown on what you have been doing since you left school and what you hope to be doing in the future.
E. Once you are done, you are free to exit and see what you accomplished by coming back into the class directory. Since this website allows you to make changes whenever you like, you can always go back and make corrections, simply by going to the My Profile button at the upper right corner of the home page.
3. Eventually, we hope to get around to scanning and attaching everyones graduation photo to their profile. If you would like to include your own photo album with your profile, then you can take advantage of the Photo Link Website utility included on your profile setup page.
4. Please feel free to post messages on the website. Once everyone has gotten around to logging on to the website, there will be a lot more messages showing up.
I HOPE THIS MAKES IT EASIER FOR YOU TO UNDERSTAND OUR CLASS OF 1962 SITE....IF NOT, FEEL FREE TO E-MAIL ME WITH ANY QUESTIONS YOU MIGHT HAVE....
Site Coordinator.... Carole (King) Horvath .... [email protected]
Today's Featured Biography
Hi everyone:

After graduating from Fremont, I attended San Jose State, and received a BA in Mathematics. My future husband (John Horace Fisher) lived in the fraternity across the street from my sorority. John and I were married in 1968, and I began a teaching career that spanned almost 40 years. A few years into our marriage we moved to France, and both taught English at a junior college in Toulouse. After returning to the states, we started our family. First came a son (Beau 1975), and then a daughter (Jolie 1978).

Shortly after our son was born, my husband wanted to join a coed soccer team. However, they wouldn't take any men on the team unless a woman came with him. I knew nothing about soccer, but I decided to join with him to get him on the team. Once he was on the team, my plan was to play a couple of games and then quit. Well, I fell in love with running around and kicking the ball. I played longer than my husband (he quit because of knee problems), but gave it up when I was 50 years old.

The year our daughter was born, I received a MA in Education from USF. I quit teaching for 5 years and turned into a stay-at-home mom. However, I decided to earn extra money, and started doing day care in my home. Believe me, it is the hardest job ever!

We are blessed with 3 grandchildren from our son (2 boys and then a girl) and 2 grandchildren from our daughter (a boy and then a girl).

Now that my husband and I are retired, we have been doing some traveling. Our motor home has allowed us to travel around the western states and up into Canada. Yosemite is one of our favorite places to hike. We have reached to top of Half Dome, and backpacked the Vogelsang loop.

Right now, I'm trying to contact our classmates to let them know about our 50th high school reunion. If the reunion committee (John Bernard, Nick Nicola, Jerry Riley, and Rose Horman Fisher) has not contacted you, please email me.

Rose (Horman) Fisher
[email protected]


Classreport.org provides free Class Websites for every graduating class of every high school with free access for all.
We are one of the premier social networking sites dating back to 2003. We are a small, family-owned business and yet freely host over a million class websites. Our Story
Classreport holds a special place in the hearts of our users: Bravos.
Class Support Status

Our Class Site is Fully Funded!
Additional contributions are welcome and will be used to provide support for the larger Classreport community.
CLICK HERE TO LEARN MORE
Class Directory

Where in the world are you? Stats
Recent Profile Updates
| | |
| --- | --- |
| | Jun 20 |
| | Feb 27 |
| | Feb 5 |
| | Jan 16 |
| | Oct 7 |
| | Jul 15 |
| | Oct 6 |
| | May 26 |
Class Poll
There is no Active Poll
at this time.
Featured Links
There are no Featured Links
at this time.
Recent Reviews
There are no reviews on file
at this time.
This area is for comments on
books, movies, music,
restaurants, etc.
Visit Other Classes
The Office
(Admin use only)
If you have any questions or comments regarding this website, please contact:

Class Administrator
Rose Horman Fisher

FHS Site Coordinator
Carole King Horvath
Class of 1963

Would you like a sneak peek at a
non-functioning view of The Office?

This class reunion website is a complementary addition to your existing alumni resources.
It is a product of Classreport, Inc. and may not be affiliated with Fremont High School or its alumni association.

Does your High School Class have a full-featured Alumni Website? Start One Now!
(Or start one for your Mother, Father, Sister, Brother, Spouse, Son, Daughter, Friend . . .)



"Just discovered your product today while trying to locate classmates ahead of our 50th reunion in 2020. The fact that you did this in a noncommercial manner in a world where everything has a price tag deserves recognition and respect, in my view. Thank you and good luck in all your endeavors." 5/5/2018


"THANKYOU so much for handling this for us! We are so appreciative! It looks GREAT!" 5/2/2018


"Thank YOU for helping us get the word out! I've posted a link to the website on our FB group page and vigorously encouraged other classmates to contribute" 4/27/2018


"Your site is amazing. Kudos to you and your staff. You have benefitted so many high school alumni in organizing their class reunions." 10/4/2017


"Thanks to classreport.org our class website played a huge part in the success of our Reunion. We greatly appreciate your wonderful support." 10/3/2017


"Thanks for all your hard work and ingenious spirit." 9/25/2017


"Thanks guys, you are Good!!" 9/23/2017


"I love your service and will continue to support you." 9/14/2017


"We have been using the website for more than 10 years now. It's still the best website out there for classmates to meet, collect their info and advertise their reunions. Thanks for inventing it all!" 9/11/2017


"Thank you for your assistance. It was very helpful. Looks good!" 9/5/2017



More bravos at: www.classreport.org/bravos




16th Anniversary!
There are no fees required for participation on this site.
Please support this site with your voluntary contributions.
We cannot provide this service without your support. Thank You!
Please read Our Story
ClassTraQ 11.003 Software Copyright © 2003 - 2017 Classreport, Inc. All Rights Reserved e1 amsc: 1