Please Support Our Class Website in 2017. Can you chip in today?
All contributions will be DOUBLED through June 30!



This site is operated and funded by members of our class.
Class Administrator: Sheila Bates Doucette
Page Hits: 19,862


Class News

3/19/2010
Congrats to April Provost Steele
April was married to her sweet heart Johnny Gonzalez in February. . . . Continued

7/11/2009
Last Minute Registrations
I know that some of you may be wanting to pay at the door. However, in order to ensure that we have an accurate head count and name tags available for you at the door I would like to ask tha . . . Continued

2/6/2009
Memory Books
It's getting to be about that time folks. I need to start thinking about the design of the Memory Books. If you would like to see your Business Card in the Memory Book there is going to need . . . Continued



If you are interested in heading the or being a part of the committee for future events please start informing the proper people now. Sheila will not be heading the committee again. She will be more than happy to help in any way though such as lending her computer/programming expertise.
---

Thank You for Your Contribution
This web pages extra attributes are funded through donations, so if you like it and want to keep it up and running, please consider chipping in $15 US (or more) to keep it funded into the future. Donate to the site HERE
or select the "Click Here to Chip in Now" link to the right of this page.

We are now funded through August 2009!!!

Thanks to all of those who have contributed!!
Thank you Bill Blackburn, Brian Jolin, Jennifer Macchiarella and Kristi Jones,
your contributions mean that our site is funded through August.
It allows other options to be available to us, which is great.
Thank you again.

---
PHOTOS ARE REQUESTED


We, the reunion committee, set up a profile for you at Photobucket.com. Everyone can download photos to share with the rest of the class. These photos will also be considered for a Presentation for the reunion. Feel free to download any photos from high school until now.Make sure you leave a caption though so we know who is in the photo.If you do not have a digital camera or a scanner let me know, we can help in that area as well. You can send photos to the committee at:
CKHS 89 Reunion Committee
PO Box 895
Tracyton, WA 98393-0895

(Any photos sent to the committee for scanning will be returned to the owner of the photos. If you live in Kitsap County or closer please see if a meeting can be arranged first) Select the link below and enter CougsNo1 as the password. Email ckhs89committee@comcast.net if you have any questions or problems.All photos posted on or before May 1st will be considered for the Presenation The Presentation will be converted and posted to a downloadable version for everyone to access via the Internet.

http://photobucket.com/CKHS89

---
We Need Your Help
We are still trying to locate everyone that we can. However we need your help. If you know of anyone who has not logged on to this site as of yet let them know about the site and help increase our number.

The URL for the site is
http://www.classreport.org

Thanks A Bunch For Your Help
---
NOVEMBER BIRTHDAYS

"Youth is a wonderful thing. What a crime to waste it on children."

~George Bernard Shaw

November 3 ~ Alicia Goulding Jackson
November 4 ~ Tom Benham
November 4 ~ Claudette Clark Clark-Zuokemefa
November 5 ~ Laura Bair Large
November 9 ~ Rick Fitzwater
November 12 ~ Jodi Fawcett Erickson
November 17 ~ Julie Tyrian Halter
November 19 ~ Jon Scott
November 21 ~ Angie Walls Smith
November 25 ~ Brandy Storey Scerbik
November 26 ~ Kerrie Rene Philpott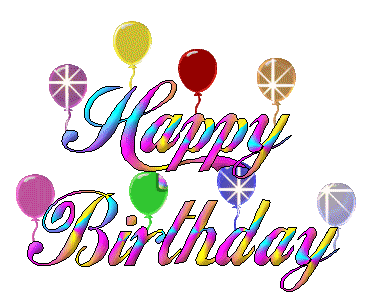 Our Class Message Board
Your participation is requested!
We would like to hear from you. Post your messages here.

ADD NEW VIEW ALL

Indicates an included photo
Today's Featured Biography
After High School I worked the summer at Budget Tapes & Discs, then went on to work at a photography studio for 6 years, the last year & a half as manager.
From there, I went to work at a photo lab for 5 years, then quit to take over the bookkeeping end of my husbands plumbing company, which I've been doing for about 9 years now, and sell things on ebay part time.
My husband & I married (in 2000)on the beach in Maui and have a 5 year old, Jacob.


REUNION NIGHT
---
Families
It's up to you folks as to what goes here. For now I'll display photos of the picnic. I can add photos of if you want, just send them to me.

Where are you?
Enter your Name, City and State.
(first name or nick name is fine)

Throw in a picture as well, doesn't have to be of you.
(not required)


---


You can edit your information if you move or just want to change your picture.
Select your box to the left and click on "Edit this pin",
then make your changes and select "Add Me".

It will be interesting to see where everyone is now.

Family News Summary
Enter your Family News Item choosing from our pre-defined categories:
Anniversary, Award, Birth, Death, Diagnosis, Engagement, Graduation, Lottery, Retirement, Vacation, Wedding, Other.
Other
OMG-My oldest son just got his drivers license and
Posted by: April Provost Steele

4/11/2009

Other
Watch out - Another teen ager is hitting the roads
Posted by: Sheila Bates Doucette

7/17/2008
Calendar
There are no Calendar items on file
at this time.

Today's Featured Class Member Website
Terra Brown Walsh

Classreport.org provides free Class Websites for every graduating class of every high school with free access for all.
We are one of the premier social networking sites dating back to 2003. We are a small, family-owned business and yet freely host over a million class websites.
Classreport holds a special place in the hearts of our users: Bravos.
We are funded solely through your voluntary contributions. Can you help us keep this site online and ad-free for another year? Thank you for your support!
Please click here to contribute.
No Ads, No Spam, No Pop-ups, No Fees.
Class Support Status

OUR CLASS SITE IS FUNDED THROUGH
May 2017
---
This site is funded by our
Voluntary Contributions

Click Here to Chip In


Class Directory

Where in the world are you? Stats
Recent Profile Updates
| | |
| --- | --- |
| | Mar 22 |
| | Feb 20 |
| | Jan 5 |
| | Nov 23 |
| | Jul 24 |
| | Feb 5 |
| | Jun 7 |
| | Jan 28 |
Recommended Recipes
Baked Catfish
Submitted by: Sheila Bates Doucette
Visit Other Classes
The Office
(Admin use only)
If you have any questions or comments regarding this website, please contact:

Class Administrator
Sheila Bates Doucette

Would you like a sneak peek at a
non-functioning view of The Office?

This class reunion website is a complementary addition to your existing alumni resources.
It is a product of Classreport, Inc. and may not be affiliated with Central Kitsap High School or its alumni association.

Does your High School Class have a full-featured Alumni Website? Start One Now!
(Or start one for your Mother, Father, Sister, Brother, Spouse, Son, Daughter, Friend . . .)



"Ttanks for your support. I was able to get the correct document uploaded. Your site is amazing." 2/9/2017


"You have done a GREAT job with this site. I will be telling our class to update their profiles." 2/8/2017


"My class appreciates your organization more than I can say. THANK YOU." 2/8/2017


"Many thanks for the news update about our class. The site is really looking great!" 2/6/2017


"Thanks for all you do for us!" 1/13/2017


"I enjoy reading the website." 12/27/2016


"You have a great web site - Thank you!" 12/24/2016


"Thank you for having such a wonderful site. Our class appreciates your continuing work." 11/24/2016


"We are glad that you all maintain this web site. We think our site is a really good site and want to keep it running." 11/23/2016


"Great Stuff!!! Thank you." 11/23/2016



More bravos at: www.classreport.org/bravos




14th Anniversary!

Search All Schools Best Classes Reunions Features Setup Your Class FAQ Funding Our Story Support Support Privacy Policy We DO NOT sell advertising to support this site. We DO NOT sell names and addresses to third parties.
There are NO POP-UP ads. There are no registration fees required for participation.
Please support this site with your voluntary contributions.
We cannot provide this service without your support. Thank You! Read Our Story

ClassTraQ 11.003 Software Copyright ę 2003 - 2017 Classreport, Inc. All Rights Reserved e0
amsc: 1