Gary Tells of PHS Days -- Get entire video DVD at


This site is operated and funded by members of our class.
Class Administrator: Venita Parry Roylance
Page Hits: 30,027


Class News

9/16/2015
Hello - is anybody out there?
Today is September 16, 2015. Your editor is still waiting for you to let me know that you still visit this page from time to time. So far, there is no indication of that. My personal emai . . . Continued

11/23/2005
What Are You Thankful For?
I am thankful for a life of peace, relative good health, basic necessities, friends, family and things to love. I am also thankful that I grew up with good, kind and loving friends---you. . . . Continued

10/19/2005
Welcome to Provo High School Class of 1957 Website
Thanks for visiting PHS class of '57 Web Page. You will see yearbook and recent photos (and other info) of our classmates under "Class Directory" ("located" lists those who have submited the . . . Continued


INFORMATION ABOUT LUNCHEON FOR JUNE 21, 2003 Our Provo High School class of 1957 will celebrate this year with a luncheon at Chuck-a-Rama in Orem,1408 South State Street June 21st at 1 p.m. All students are invited to attend and you can bring your partner if you want. Each year we are getting a little older so we decided to have a luncheon each year instead of a big reunion dinner every 5 years. Please contact Mark Clarke at jbirdclarke@yahoo.com with your reservation information. We need to know in advance approximately how many will be in attendance so we can make reservations for space. You can also contact Mark at 801-225-8659 for reservations or other questions you may have.
Our Class Message Board
Your participation is requested!
We would like to hear from you. Post your messages here.

ADD NEW VIEW ALL

Indicates an included photo
Today's Featured Biography
FROM SEPTEMBER 23, 2007 INTERVIEW:
We have 3 children, 7 grandchildren and 6 great grandchildren. Two live in Provo, one in Orem and one in Round rock Texas, north of Austin. We love to visit them. One grandson is red shirting for the Texas Tech Red Raiders.
I am retired from director of Parks and Urban Forestry of Provo. I worked for the LDS Church in 1998, retired in 2002, as supervisor of the new building maintenance program. I worked out of the Provo West Stake Center.
We like to camp and fish. My wife still works at Utah Valley Hospital. She's administrative Secretary. She wants to work another 5 years.
We have traveled a bit. Our favorites were to Canada, Texas and to the BYU Championship game in Hawaii.
I have had 18 heart procedures to treat for ablation--to slow my heart down from 155 beats per minutes for minute. I had this for 2 months, during which I was tired and had to lie down often I have a family record of heart conditions: My father, 2 brothers and sister all had heart surgery. Since they died at 63 I feel fortunate. I can tell what's going on with my heart now. The ones that die, can't.
I also have had type 2 diabetes for 20 years. Perhaps this has forced me to stay more healthy. I exercise and ride the bike more and have gone from 240 lbs. to 190 lbs.
Yes I was called "little Gooch", since my older brother was called "big Gooch" as a nickname playing sports.
I went to Paul Abbot's funeral and hardly recognized him. I guess we have all changed a bit, huh.
I went to the 15th, 25th and 40th reunions. I wanted to come this time but was in the hospital. Hope to make the next one.


SCHOOL DAYS PHOTO ALBUM
(Photos compliments of Bob, Carol, Betty, Jessie, Marian, Sheryl, Sondra and Venita. Please help us identify missing names. We welcome more photos which you might want to share)

MEASER ELEMENTARY SCHOOL



TIMPANOGOS ELEMENTARY SCHOOL 1946 1ST GRADE



JOAQUIN ELEMENTARY 4TH GRADE - 1948-9



FRANKLIN ELEMENTARY/DIXON JUNIOR HIGH/ DAYS



FARRER JUNIOR HIGH DAYS



PROVO HIGH CLASS OF '57 FROM 1957 SALT LAKE TRIBUNE



PROVO HIGH SCHOOL 1957 GRADUATING CLASS




---

"HOOLIGAN---A PROVO CHILDHOOD" . . .a GREAT new book by Douglas H. Thayer which (along with his other books) we should all be able to relate to. Doug says "The kids in our section, southwest Provo all went to Franklin Elementary, Dixon Junior High School and then on to Provo High School" See review under "Recent Reviews/Book/Hooligan" in column to lower right.



Did You Know-----"Spingtime in the Rockies" song from the Gene Autry movie with the same name, was written by Provo High School 1917 graduate, Mary Hale Woolsey?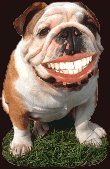 GO 1957 BULLDOGS! (sketch from Clyde D. Sandgren Fight Song Cover)

(Bulldog Photos Compliments of Nancy)

---
>
"EVERYBODY'S BEAUTIFUL" VIDEO (Based upon the song and a sketch shared by Marian)


---
>

---
>

PREVIOUS REUNIONS (Photos Compliments of Gary Graham, Phil Bullock and Laura Fleming Marcroft Brooks) (Pause "Gary's Video" above to turn off its sound.)

---
BELOW ARE SCENES FROM OUR 50TH REUNION: You can see 12 videos and slide shows here. First click on the arrow at the side of the picture,then click on any of the 12 pictures which appear at the bottem of the video screen: 1. Picnic Videos 2. Picnic Videos continued 3. Picnic Photos by Laura 4. Picnic Photos by Phil 5. Dinner Videos of Cadilacs 6. Dinner Videos of Cadilacs contined plus Joe and Evelyn 7. Classmate Introductions at dinner (A-C Intros) 8. C-M Intros 9. M-T Intros 10. T-Z Intros ll. Dinner Photos by Laura 12. Dinner Group Photo by Phil (



50TH REUNION PHOTOS BY JIM AND CARLA

50TH REUNION PHOTO SHOWS PHOTOGRAPHED AND PRODUCED BY NANCY:
DINNER PHOTOS:

PICNIC PHOTOS:


---
>
BY HIGH CLASS OF 1957 - Remember our "Prodigal Classmates"? We hope to see some of them at our July 28 "Chuck-to-Gether"! Photo Compliments of John S.


---
>
We are most grateful to all who have provided updated photos and profiles for this web site. We now have over 200 updated classmate photos and proiles (and counting). We hope,eventually to update the profile of EVERYONE (who approves). You should find these profiles most interesting--(along with photos and videos,etc.). Click on "Class Directory" on the tab at the top of this page to see these profiles online

---
>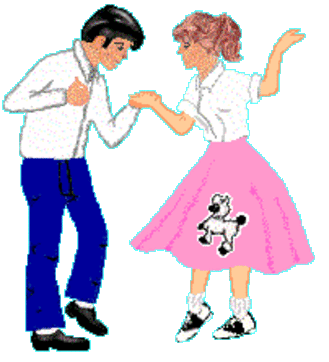 TEACHER ROLL CALL: The following teachers, Dolan Condie, Dick Hill, Ray Jones, Laura Mikkelson, and Ken Weight are still here. (Thanks to Linnaea Harrison Lindstrom for the research). Do you know of any other teachers who are still with us?)">
---
>

Family News Summary
Enter your Family News Item choosing from our pre-defined categories:
Anniversary, Award, Birth, Death, Diagnosis, Engagement, Graduation, Lottery, Retirement, Vacation, Wedding, Other.
Other
With the recent announcement that Bob Lewis and
Posted by: Ernie Milner

9/16/2010
Calendar
There are no Calendar items on file
at this time.

Today's Featured Class Member Website
Ernie Milner

Classreport.org provides free Class Websites for every graduating class of every high school with free access for all.
We are one of the premier social networking sites dating back to 2003. We are a small, family-owned business and yet freely host over a million class websites. Our Story
Classreport holds a special place in the hearts of our users: Bravos.
We are funded through voluntary contributions. Can you help keep this site online for another year? Thank you for your support!
Please click here to contribute.
Class Support Status

Our Class Site is Fully Funded!
Additional contributions are welcome and will be used to provide support for the larger Classreport community.
CLICK HERE TO LEARN MORE
Class Directory

Where in the world are you? Stats
Recent Profile Updates
| | |
| --- | --- |
| | Oct 26 |
| | Feb 27 |
| | Feb 24 |
| | Jun 18 |
| | May 5 |
| | Apr 15 |
| | Feb 29 |
| | Feb 13 |
Class Poll
There is no Active Poll
at this time.
Visit Other Classes
The Office
(Admin use only)
If you have any questions or comments regarding this website, please contact:

Class Administrator
Venita Parry Roylance

Would you like a sneak peek at a
non-functioning view of The Office?

This class reunion website is a complementary addition to your existing alumni resources.
It is a product of Classreport, Inc. and may not be affiliated with Provo High School or its alumni association.

Does your High School Class have a full-featured Alumni Website? Start One Now!
(Or start one for your Mother, Father, Sister, Brother, Spouse, Son, Daughter, Friend . . .)



"Your site is amazing. Kudos to you and your staff. You have benefitted so many high school alumni in organizing their class reunions." 10/4/2017


"Thanks to classreport.org our class website played a huge part in the success of our Reunion. We greatly appreciate your wonderful support." 10/3/2017


"Thanks for all your hard work and ingenious spirit." 9/25/2017


"Thanks guys, you are Good!!" 9/23/2017


"I love your service and will continue to support you." 9/14/2017


"We have been using the website for more than 10 years now. It's still the best website out there for classmates to meet, collect their info and advertise their reunions. Thanks for inventing it all!" 9/11/2017


"Thank you for your assistance. It was very helpful. Looks good!" 9/5/2017


"I am so grateful I found your website. It is especially wonderful for our classmates. I will spread the word!!" 8/31/2017


"Our high school reunion was a great success and our site on ClassReport.Org was a HUGE help in that success! ClassReport.Org is by far the best platform on the Internet when it comes to high school reunions!" 8/30/2017


"Thanks for all of your help and the great web site you have. We have a great response for our upccoming reunion events in September." 8/7/2017



More bravos at: www.classreport.org/bravos




14th Anniversary!
There are no fees required for participation on this site.
Please support this site with your voluntary contributions.
We cannot provide this service without your support. Thank You!
Please read Our Story
ClassTraQ 11.003 Software Copyright © 2003 - 2017 Classreport, Inc. All Rights Reserved e1 amsc: 1