Dear Classreport Users:
We are one of the premiere social networking websites dating back to 2003. We are a small, family owned and operated business with less than 15 staff but freely host over a million class websites. Classreport holds a special place in the hearts of our users:
Bravos
. We are funded solely through your voluntary contributions. Despite our small size we have the same costs as any other site: servers, security, software, and staff. So now we ask for your support. If everyone reading this gave $15, our fundraiser would be over in one day. If Classreport is useful to you, take one minute to keep it online and ad-free for another year. Thank you.
Click here to chip in now
.

Eagles
THE FOLLOWING CLASS
MEMBERS HAVE MADE
THIS WEBSITE POSSIBLE
BY THEIR GENEROUS
CONTRIBUTIONS:

Who will be our
first contributor?


CLICK HERE TO CHIP IN NOW
12th Anniversary!
Please Support Our Class Website in 2015. Can you chip in today?
All contributions will be DOUBLED through March 31!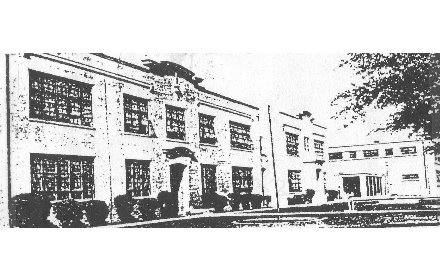 This photo can be changed by your Class Administrator.


This site is to be operated by members of our class.
We need a Class Administrator.
CLICK HERE TO LEARN MORE OR TO VOLUNTEER

Page Hits: 3,700




Today's Featured Biography
Michael De Wayne Braden - obituary March 29, 2013

Michael was born in Mobile, Alabama on December 18, 1948 and was taken away from those who loved him with his sudden death at his home in Houston, Texas on March 29, 2013. His wonderful, loving parents (father, Marion "Toby" Braden and mother, Johnnie Braden) preceded him in death and greeted him along with other departed family members and friends as he entered heaven's gate. Michael grew up in Pasadena, Texas where he graduated from Pasadena High School. He was a member of their drama department and loved being "on stage". He later attended Lydia's School of Cosmetology in the early 1970's and found his life's passion ?? Hair. His first job was at Neiman Marcus in the Galleria area where he won several awards for his hair coloring formulas and became known as the Master of Hair Color in the shop. After Neiman Marcus, Michael worked at several JC Penney locations, Regis, 4-Star, Celadon and finally landed at Simon & Company. Michael loved what he did - creating. He was always on top of the newest styles but always knew what looked best on his clients. He knew early on how to create the color best suited for his clients. This type of creation and style knowledge was also revealed in fashion and the gifts he would give to his family. At an early age Michael accepted Jesus Christ as his Lord and Savior. He was then baptized as a public testimony of his faith. Many years later Michael's spiritual maturity in the Lord became more evident as he spent more time reading God's word and applying it to his life. He loved God and knew that He would always take care of his needs according to His plan for Michael's life. Michael knew that prayer was conversation with his Heavenly Father and that his prayers would be answered. He also knew when God deemed Michael's work on earth was done and His will for Michael's life had been accomplished, that his Heavenly Father would call him home to heaven to the place He had prepared for him just as He promised. On this past Good Friday, March 29th, Michael heard his Heavenly Father's sudden call to come home and be at peace. Michael is survived by his faithful, loving 4-legged companion, Jake, his wonderful rescue dog. It is often (and still) questioned "Who rescued Who?" Michael is also survived by loving family members: his sisters and their husbands - Sheila (Earl) Goings of Deer Park, Texas and Paula (Howard "Dusty") Bush of Pearland, Texas; niece - Melissa Ann Goings of Deer Park, Texas; nephews - Jason (Kelly) of Belton, Texas and Jordon (Sharla) Goings of Louisville, Kentucky; great nieces and nephew - Jasey and Joshua Goings of Belton and Ruby Goings of Louisville. Michael had other extended family members who loved him like a brother who mourn with us all in the sudden loss of our dear Michael. These special, lifelong friends will always be in our hearts for their love for Michael - Jim Mozur, Jonathan Correia, and Rita Rodriquez. Michael had a passion for life as was evidenced in his life and friendships. He is one of the few people most will ever know that truly loved their life's vocation and to live within his means as best as he could. The simple life to Michael was what life was all about. It was not about gaining many material things this world offers but was his quest to leave this world a better place than he found it. All of our lives are forever touched by his witness of how to live life richly with passion and zeal for a new day to come. He loved simple things in life like staying at home and being with his dog, Jake. Jake was always glad when his master came home. Also, Michael was always there for his family and friends. He loved each of us unconditionally as taught by his parents. Michael's passing leaves a hole in the hearts and lives of those who knew and loved him: clients and co-workers, neighbors, friends and family. Yet he leaves each and every one of us whose lives he touched much hope and each a better person and servant for having known and loved him. Heaven is a brighter place today with Michael's presence and eternal citizenship there. A celebration of Michael's life will be held on Saturday, April 6, 2013 at Bradshaw Carter Funeral Home. His family will receive visitors at 1:00PM with services following at 2:00PM. It is with much sadness that we his family, place this obituary on Michael's behalf as a testimony to a life well lived with no regrets. Michael's love for each of us and his heartfelt love for his Savior Jesus Christ should comfort each of us at this time of our loss of one we all loved. Our family would like to express our heartfelt gratitude for your support, kindness and love during this time of grief. We pray that our Lord will comfort you all during this time of your loss, also. But for those of us who know Jesus Christ as their personal Lord and Savior, we will see Michael again someday, forever.


Classreport.org provides free Class Websites for every graduating class of every high school with free access for all.
No Ads, No Spam, No Pop-ups, No Fees.
Class Support Status

OUR CLASS SITE IS FUNDED THROUGH
February 2015
---
This site is funded by our
Voluntary Contributions

Click Here to Chip In


Class Directory
| | | |
| --- | --- | --- |
| | | |
| | 17 | |
| Missing: | 0 | |
| Deceased: | 0 | |
| Total On File: | 17 | |
| | | |
| | 5 | |

Where in the world are you? Stats
Recent Profile Updates
| | |
| --- | --- |
| | Jan 6 |
| | Oct 15 |
| | Nov 6 |
| | Sep 13 |
| | Sep 3 |
| | Sep 3 |
| | Sep 14 |
| | Aug 16 |
Class Poll
There is no Active Poll
at this time.
Featured Links
There are no Featured Links
at this time.
Recent Reviews
There are no reviews on file
at this time.
This area is for comments on
books, movies, music,
restaurants, etc.
Visit Other Classes
The Office
(Admin use only)
If you have any questions or comments regarding this website, please contact:

Class Administrator
We Need a Volunteer

Would you like a sneak peek at a
non-functioning view of The Office?

This class reunion website is a complementary addition to your existing alumni resources.
It is a product of Classreport, Inc. and may not be affiliated with Pasadena High School or its alumni association.

Does your High School Class have a full-featured Alumni Website? Start One Now!
(Or start one for your Mother, Father, Sister, Brother, Spouse, Son, Daughter, Friend . . .)



"Thank you so very much for this wonderful site to help people connect again." 12/4/2014


"I want to take this opportunity to let you know that my entire class and I enjoy your hosting. As class admin I have not gotten one single negative complaint. Keep up the good work, and again Thanks!!" 11/25/2014


"Most of the credit for our site goes to your Classreport capability. It really makes creating and maintaining a high school class website easy, even for someone who doesn't know much about html. I'm no expert by far but have learned a lot working on our class website. Thanks to you all for this great website capability." 11/22/2014


"Thanks so much for the website. You folks have rendered a wonderful service to high school graduates all over the world." 11/20/2014


"Love the site!" 11/16/2014


"I must send you a HUGE thank-you for all the different things we are able to do with the tools you have provided. I was able to print out the name tags with pictures on them - big hit! Downloaded a memory book to flash drives and gave out at the reunion. Very easy to work with everything on this website. THANK YOU!" 11/13/2014


"Great Site!!! Thank You!!!" 11/12/2014


"I like the website and I think the committee for our class did a wonderful job setting it up." 11/7/2014


"Thanks to your wonderful site, we had a truly great turnout for our Reunion! This site has been a terrific help!" 11/6/2014


"You all do a tremendous job of keeping our websites running smoothly and making our jobs much easier with this awesome service!" 11/4/2014



More bravos at: www.classreport.org/bravos




12th Anniversary!

Search All Schools Best Classes Reunions Features Setup Your Class FAQ Funding Our Story Support Privacy Policy We DO NOT sell advertising to support this site. We DO NOT sell names and addresses to third parties.
There are NO POP-UP ads. There are no registration fees required for participation.
Please support this site with your voluntary contributions.
We cannot provide this service without your support. Thank You! Read Our Story

ClassTraQ 9.6001a Software Copyright © 2003 - 2014 Classreport, Inc. All Rights Reserved e0