We're not getting older, just better! We are always the same age inside. It's hard to believe it has been 58 years since we graduated in 1959!!!
Our 50th Class reunion in 2009 was so much fun and we ALL had a great time! The grand finale was an afternoon and evening BBQ party and visiting at Gary Kreigshouser's 7-Up Ranch.
---
---
SCHOOL SONG and FIGHT SONG..
ALMA MATER
FIGHT SONG
---
---
Photos of HHS 1959 class members (from our annual) are in the following video! .... 32 little 1st graders started school together and over the next 12 years our class grew right along with Hereford! Just click on the arrow, to hear the HHS band playing our School Song and the Fight Song while you view photos of all our classmates! SOUND ON!!



---


Keep checking the web site often, and stay in touch!



This site is operated and funded by members of our class.
Class Administrator: Linda Inman Holland
Page Hits: 13,309


Class News

8/16/2012
Congratulations on 50th Wedding Anniversary
Ron and Loretto Cook celebrated their 50th Anniversary in Lubbock on June 30 2012. See photo below! . . . Continued

1/17/2012
Congratulations on 50th Wedding Anniversary
Dale and Janice Carter of San Antonio celebrated their 50th wedding anniversary with a family gathering at the Gaylord Hotel in Dallas, Texas, hosted by Jim and Cheryl Cicero, Kyle Carter an . . . Continued

8/12/2009
Thanks for reunion updates..How about a cruise sometime? (From David Larsen)
Thanks for all the great updates on the reunion. Mickey and Linda Griffin are coming out for a visit in September and we are excited. We feel so bad about not being able to be at the reun . . . Continued


HHS Class of 1959 50th Class Reunion - First on the agenda was the "Meet & Greet" at FBC. We had to wear name tags to know who we were!!
---
Next on the agenda was the Dinner and Program at Hereford Country Club .......
---
Look Who Came to the 50th Class Reunion !!!
---
Now, we step back in time to 1999....
Our 40th Class Reunion in 1999 was fun, too! We hadn't seen each other since our 20th Reunion. Enjoy these "old" pictures from 1999. (Sorry the pictures are not the best quality, but you get the idea...)
---
Now, we go further back in time to 1969 when we had our 10th Reunion. Can you name these people?

---

And.... even further back in time..... This video contains pictures of Hereford -1940 and Up .........where some of us were born or spent most of our childhood and attended school or graduated ....I hope you leave with a smile on your face, bringing memories that you will always treasure....... Linda Inman Holland, HHS Class of 1959...... *****The VIDEO screen is pretty small. After the video starts, you can DOUBLE CLICK on the video so you can watch the VIDEO in FULL SCREEN...... ENJOY!!!

---
Our Class Message Board
Your participation is requested!
We would like to hear from you. Post your messages here.

ADD NEW VIEW ALL

Indicates an included photo
| | |
| --- | --- |
| Death of Bill Melugin | Linda Inman Holland |
| Bill Melugin, 78, passed away on Sunday, | Sun 10/8/2017 8:38 PM |
| Death of Dean Crosthwait - 12-30-2016 | Linda Inman Holland |
| B. Dean Crosthwait Buford Dean Crosthwai | Thu 8/10/2017 5:06 AM |
| Death of Bobby Shelton - 8/7/2017 | Linda Inman Holland |
| Bobby Joe Shelton, 77, passed away Monda | Tue 8/8/2017 9:29 PM |
| Death of Truman Price -June 19, 2016 | Linda Inman Holland |
| James Truman Price was born October 7, | Tue 11/1/2016 1:35 PM |
| Death of Wayne Bomer 8-27-16 | Bette Jean & Linda Inman Holland |
| Hello Everyone, I hate sending these me | Sat 10/29/2016 10:52 PM |
| Death of Larry Edwards 10-14-16 | Bette Jean & Linda Inman Holland |
| Hello Everyone, I hate sending these mes | Sat 10/29/2016 10:45 PM |
| Death of James Teeas 10-31-2012 | Linda Inman Holland |
| JAMES TEEAS — James A. Teeas, 72, of J | Sat 10/29/2016 10:12 PM |
| Death of Joe Wilheim 2-1-94 | Linda Inman Holland |
| Unable to locate obituary | Sat 10/29/2016 9:22 PM |
| Death of Billy Don Combs 10-3-76 | Linda Inman Holland |
| Birth:     Aug. 16, | Sat 10/29/2016 8:30 PM |
| Death of John Hammett 7-20-1969 | Linda Inman Holland |
| John passed away shortly after the 10th | Sat 10/29/2016 8:22 PM |
| Deathof Dale Dickson 10--21-1997 | Linda Inman Holland |
| Dale Dickson Obituary - HEREFORD - Ser | Sat 10/29/2016 7:47 PM |
| Death of Pat Medlin Gallagher 7-3-1998 | Linda Inman Holland |
| Pat Medlin Gallagher died Friday, July 3 | Sat 10/29/2016 7:18 PM |
| Death of Regina Edwards Birney3-23-2000 | Linda Inman Holland |
| Regina Edwards Birney Birth: Oct. 8, 19 | Sat 10/29/2016 7:12 PM |
| Death of Nell Walker Hunter 7-16-2001 | Linda Inman Holland |
| DUMAS - Nell Walker Hunter, 61, died Mon | Sat 10/29/2016 7:08 PM |
| Dieth of John Gililland 3-12-2004 | Linda Inman Holland |
| HEREFORD - John M. Gililland, 62, died F | Sat 10/29/2016 6:59 PM |
Today's Featured Biography
After HHS graduation and working through the summer I traveled with Gary Gooseman's family to CU in Boulder and decided quickly to enroll there (I wasn't prepared to go anywhere else!). It was a pretty campus and a great place to be. That fall Colorado saw excellent snow pack and skiing beginning the end of August and throughout the year. For $10 I could pay my part of the gas to A Basin, Loveland or wherever for the day, buy my lift ticket, get a cheap lunch and have a few 3.2 beers on the way home as we passed through Idaho Springs.

Our Hereford education prepared us well, and after three years I had all the credits needed for medical school and applied to Southwestern Medical School in Dallas for the fall 1962 class. I was accepted and that meant I missed my 4th year at CU where I had planned to play a lot…maybe not having that diversion was lucky.

Texas has some pretty dumb laws; you must have 12 hours (if I remember the number correctly) of history and government courses completed before receiving one's first post-high school degree. As I didn't graduate from CU, my first degree would be an M.D. That meant I was taking correspondence courses during med school and went back to CU to take a government course the next summer. During the first week in Boulder an old girl friend introduced me to a friend of hers, Judith Cunningham, who I had seen a few times before, but never even talked with her. We had a rocket romance and were engaged in 2 weeks for a winter wedding.

I was in Dallas that fall when JFK was killed. My roommates and I went home for lunch and stood along the route to wave at the passing presidential parade. JFK reached Parkland just before we returned from lunch and was being cared for by my surgery resident teacher, Jim Carrico, as we got there. Judy and I married one month later.
After graduation in 1966 we interned in Seattle, the Emerald City, and had the fist boy, Drew, while experiencing the nicest people we have ever worked and lived near. In 1967 we entered the Air Force for two beautiful years in New Mexico at Holloman Air Force Base. Eric was born there shortly after we arrived. Enchanting place and time to begin a family.

Neuroscience became my interest while at the research laboratory in the Air Force, and I went to Yale for post-graduate training in Neurology. I stayed for almost 18 years doing research in stroke, teaching at Yale and running the Neuro-ICU/Stroke treatment center there and the VA. We learned to love NYC, but my kids are Yankees.

After the academics for those years I transitioned to business joining Parke-Davis in Ann Arbor, MI to develop new and promising drugs for neurological and psychiatric indications. That was a blast, and we developed several new drugs to treat neurological diseases including epilepsy, pain, Alzheimer's disease, Parkinson's disease and others. The big company was a great training ground, but the smaller companies called, and we moved to San Francisco to join Athena Neurosciences in 1992 and continued to develop new drugs for several neurological diseases: spasticity, epilepsy, multiple sclerosis, Alzheimer's disease, severe pain among others.

San Francisco is a great city to visit and more fun to live there. The beauty is everywhere with the ocean, the bay, the high sierra mountains and skiing, the valleys and wineries. We have enjoyed the exquisite food there from the start and love to try new ethnic styles and tastes. We are located 12 blocks from China Town, 10 blocks from Union Square, 8 blocks from the symphony hall and opera house, 4 blocks from Japan Town. There are over 200 restaurants within 8 blocks and 28 movie theaters similarly nearby. The weather is very predictable: rains during the monsoon months of Dec-Mar and then none the rest of the year. Cool all the time especially in June, but never freezes and rarely above 80. We have traveled around the area and have family scattered all over northern California. I still enjoy racing on the track and road racing and was recently first in my car class on the Virginia City hill climb in Nevada.

Our youngest soon came to visit us there and quickly moved to the Santa Cruz coast, learned to surf, and eventually married a friend from his college days. They settled in the mountains above Los Gatos and have two cute and busy boys. He owns a company installing clean rooms and equipment in the Bay Area. The older boy returned to the Carolinas for graduate school and married there. Shortly after was divorced and now lives in Boca Raton, FL and has a great son almost 7 and practices with his Ph.D. in psychology.

I retired in 2001 to consult part-time. We bought the ranch west of Ft Worth and spend time in both locations. I raise feeder cattle and Judy raises Norwegian Lundehund dogs that were on the brink of extinction. We have lots of fun with the family here in the country for holidays and also in San Francisco almost any time outside the monsoon season.



IN LOVING MEMORY
We dedicate this website to our deceased class members. Their memories will live in our hearts forever.
Family News Summary
Enter your Family News Item choosing from our pre-defined categories:
Anniversary, Award, Birth, Death, Diagnosis, Engagement, Graduation, Lottery, Retirement, Vacation, Wedding, Other.
Diagnosis
Loretto Cook (Ron's wife) recently underwent lung
Posted by: Linda Inman Holland

3/14/2010
Calendar
There are no Calendar items on file
at this time.

Today's Featured Class Member Website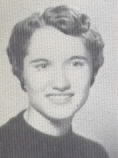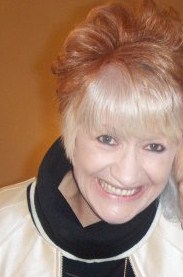 Classreport.org provides free Class Websites for every graduating class of every high school with free access for all.
We are one of the premier social networking sites dating back to 2003. We are a small, family-owned business and yet freely host over a million class websites. Our Story
Classreport holds a special place in the hearts of our users: Bravos.
Class Support Status

Our Class Site is Fully Funded!
Additional contributions are welcome and will be used to provide support for the larger Classreport community.
CLICK HERE TO LEARN MORE
Class Directory

Where in the world are you? Stats
Recent Profile Updates
| | |
| --- | --- |
| | Oct 8 |
| | Aug 13 |
| | Aug 10 |
| | Aug 10 |
| | Aug 10 |
| | Aug 10 |
| | Apr 29 |
| | Nov 1 |
U.S. Armed Forces
Active and Veterans

Please update your profile to be
included in this section.

0 from Our Class

0 from Our School

Class Poll
There is no Active Poll
at this time.
Recent Reviews
There are no reviews on file
at this time.
This area is for comments on
books, movies, music,
restaurants, etc.
Visit Other Classes
The Office
(Admin use only)
If you have any questions or comments regarding this website, please contact:

Class Administrator
Linda Inman Holland

Would you like a sneak peek at a
non-functioning view of The Office?

This class reunion website is a complementary addition to your existing alumni resources.
It is a product of Classreport, Inc. and may not be affiliated with Hereford High School or its alumni association.

Does your High School Class have a full-featured Alumni Website? Start One Now!
(Or start one for your Mother, Father, Sister, Brother, Spouse, Son, Daughter, Friend . . .)



"Just discovered your product today while trying to locate classmates ahead of our 50th reunion in 2020. The fact that you did this in a noncommercial manner in a world where everything has a price tag deserves recognition and respect, in my view. Thank you and good luck in all your endeavors." 5/5/2018


"THANKYOU so much for handling this for us! We are so appreciative! It looks GREAT!" 5/2/2018


"Thank YOU for helping us get the word out! I've posted a link to the website on our FB group page and vigorously encouraged other classmates to contribute" 4/27/2018


"Your site is amazing. Kudos to you and your staff. You have benefitted so many high school alumni in organizing their class reunions." 10/4/2017


"Thanks to classreport.org our class website played a huge part in the success of our Reunion. We greatly appreciate your wonderful support." 10/3/2017


"Thanks for all your hard work and ingenious spirit." 9/25/2017


"Thanks guys, you are Good!!" 9/23/2017


"I love your service and will continue to support you." 9/14/2017


"We have been using the website for more than 10 years now. It's still the best website out there for classmates to meet, collect their info and advertise their reunions. Thanks for inventing it all!" 9/11/2017


"Thank you for your assistance. It was very helpful. Looks good!" 9/5/2017



More bravos at: www.classreport.org/bravos




15th Anniversary!
There are no fees required for participation on this site.
Please support this site with your voluntary contributions.
We cannot provide this service without your support. Thank You!
Please read Our Story
ClassTraQ 11.003 Software Copyright © 2003 - 2017 Classreport, Inc. All Rights Reserved e1 amsc: 1