Dear Classreport Users:
We are one of the premiere social networking websites dating back to 2003. We are a small, family owned and operated business with less than 15 staff but freely host over a million class websites. Classreport holds a special place in the hearts of our users:
Bravos
. We are funded solely through your voluntary contributions. Despite our small size we have the same costs as any other site: servers, security, software, and staff. So now we ask for your support. If everyone reading this gave $15, our fundraiser would be over in one day. If Classreport is useful to you, take one minute to keep it online and ad-free for another year. Thank you.
Click here to chip in now
.

Demons
12th Anniversary!
Please Support Our Class Website in 2014. Can you chip in today?
All contributions will be DOUBLED through January 31!



This site is to be operated by members of our class.
We need a Class Administrator.
CLICK HERE TO LEARN MORE OR TO VOLUNTEER

Page Hits: 9,664




Class News

6/18/2007
Post-Reunion News & Need Photos!
FYI For those who were not at the 20 year reunion... Brent resigned as class reunion head honcho and Rebecca Jones was nominated and seconded faster than anyone could object! So, the fir . . . Continued

4/4/2007
Reunion Info
Dear Fellow Classmates: Invitations have not yet gone out for our reunion, but I do know that there is going to be one for our class during Dogie Days!! The event is June 14, 15, and . . . Continued

12/11/2006
Update Your Contact Info HERE!
If you will update your info here - the reunion committee has access to your information to be sure all of their info is up to date! . . . Continued


Our Class Message Board
Your participation is requested!
We would like to hear from you. Post your messages here.

ADD NEW VIEW ALL

Indicates an included photo
| | |
| --- | --- |
| News, ETC | Melanie Northcutt Morales |
| Okay -I am still working on getting all | Thu 1/24/2008 12:21 PM |
| Lynn's not the only one! | Melanie Northcutt Morales |
| Back last Spring, Paul Coone told me he | Thu 1/24/2008 12:18 PM |
| Old age. | Tim Stogner |
| Lynn Henry is a grand-pa, anyone fell ol | Wed 12/26/2007 6:15 PM |
| Facebook Group! | Melanie Northcutt Morales |
| Okay - if you haven't joined Facebook ye | Fri 10/19/2007 6:04 PM |
| Someone deleted me!!!!! | Melanie Northcutt Morales |
| Okay - it's like I never existed - all m | Sun 10/7/2007 1:41 AM |
| Mel! | Sandy |
| Melanie, What is your email address? Al | Thu 10/4/2007 12:53 PM |
| message | Sherri Heppel Blue |
| melanie, thanks for all that you have do | Fri 9/7/2007 1:55 PM |
| message | Sherri Heppel Blue |
| melanie, thanks for all that you have do | Fri 9/7/2007 1:55 PM |
| Message | Trina Millard Ransonette |
| Sorry that I missed the reunion, but.... | Sun 8/19/2007 8:06 PM |
| Message | Charlotte Cash |
| Melanie, thank you so much for doing suc | Tue 7/17/2007 11:34 PM |
| Message | Sherri Brown Gerstenkorn |
| It was nice seeing everyone!! I am sorry | Wed 6/27/2007 9:17 PM |
| Where is my eye? | Ginger Kerr Coleman Birdsill |
| I love the pictures but we need more! T | Wed 6/20/2007 4:54 PM |
| Where are your pictures? | Sergio Rodriguez |
| Come on now, I know some of you took som | Mon 6/18/2007 11:25 PM |
| Message | Lora Brazell Davis |
| Where will we meet on Thursday for the B | Tue 6/12/2007 1:22 PM |
| meeting place | Ginger Kerr Coleman Birdsill |
| Hey all, is there a designated meeting p | Mon 6/11/2007 11:12 AM |
Today's Featured Biography
I have been living in South America the last 16 years. I am currently the General Manager / Country Manager for Morinda Bioactives and previously headed Herbalife International. God had blessed me with a lovely family and awesome results as a professional. I am currently the President of the Direct Selling Association and take part of many political activities as a well recognized business success.

I am sending you one of many television documentaries on the success of our company in Chile which has transcended into another 18 countries in the region.

http://www.laformuladelexito.cl/videodeprogramas.html

Once you open the link, go to Herbalife. Of course it is in Spanish but you will be able to see my appearance throughout the program.

Please do not take this as boasting my performance yet as being proud knowing that I come from Dumas, rendered my superior education in Colorado yet today am considered a valid opinion to many Latin and European markets.

All my best and may god bless you and your family.

Pedro A. Moreno


The following is the Bio our company uses as my introduction in Seminars:
Pedro Moreno, has an executive MBA and a Bachelor degree in Economics from the university of Colorado at Boulder Colorado. Prior to Herbalife, Pedro managed Sherwin-Williams Paint Company as the Regional Manager in Aurora, Colorado. During his career at Sherwin-Williams which began in Dumas, Texas, Pedro played a key role in the success of outlets in Dumas, Pampa, Amarillo prior moving to Colorado. In Colorado, Pedro became the youngest executive of the year in the country for the company and took on the role of Regional Manager overseeing 19 operations in the State of Colorado.

Pedro, arrived in Chile in 1996 with the task of executing the country opening of Herbalife Chile. The opening and execution was a success and created the opportunity to expand operations to Panama, Dominican Republic, Jamaica, Bolivia, Peru and Ecuador. With the main office in Chile, Pedro has been able to ensure that all countries under his direction are successful and good models to our European and Asia Pacific Markets.

Currently, Pedro is the holds the Presidency of the Direct Selling Association which was created with the sole objective of ensuring the highest ethics standards in the marketplace, work with governmental officials, consumers and academic leaders in order to solidify the direct sales business in the country. The DSA groups over 20 direct selling companies with over 375,000 sales people and over 800 Million dollars in sales in Chile.

Parallel to his business, Pedro is an assigned US Warden for the US Embassy in Santiago whose function is to assist American citizens in crisis situations.

Pedro is married and has two young daughters. In his spare time he is a volunteer to Hogar de Cristo, El niño agredido, Make a Wish Foundation, Oro Viejo, Corporación NAIM Fundación SOS y Fundación Las Rosas.



Family News Summary
Enter your Family News Item choosing from our pre-defined categories:
Anniversary, Award, Birth, Death, Diagnosis, Engagement, Graduation, Lottery, Retirement, Vacation, Wedding, Other.
There is no Family News on file
at this time.
Calendar
There are no Calendar items on file
at this time.

Today's Featured Class Member Website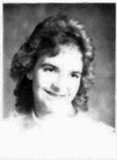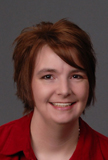 Classreport.org provides free Class Websites for every graduating class of every high school with free access for all.
No Ads, No Spam, No Pop-ups, No Fees.
Class Support Status

OUR CLASS SITE IS FUNDED THROUGH
December 2014
---
This site is funded by our
Voluntary Contributions

Click Here to Chip In


Recent Profile Updates
| | |
| --- | --- |
| | Dec 5 |
| | Jan 12 |
| | Dec 4 |
| | Nov 15 |
| | Oct 5 |
| | Jul 9 |
| | Nov 9 |
| | May 17 |
Class Poll
There is no Active Poll
at this time.
Recent Reviews
There are no reviews on file
at this time.
This area is for comments on
books, movies, music,
restaurants, etc.
Visit Other Classes
The Office
(Admin use only)
If you have any questions or comments regarding this website, please contact:

Class Administrator
We Need a Volunteer

Would you like a sneak peek at a
non-functioning view of The Office?

This class reunion website is a complementary addition to your existing alumni resources.
It is a product of Classreport, Inc. and may not be affiliated with Dumas High School or its alumni association.

Does your High School Class have a full-featured Alumni Website? Start One Now!
(Or start one for your Mother, Father, Sister, Brother, Spouse, Son, Daughter, Friend . . .)



"Thank you so very much for this wonderful site to help people connect again." 12/4/2014


"I want to take this opportunity to let you know that my entire class and I enjoy your hosting. As class admin I have not gotten one single negative complaint. Keep up the good work, and again Thanks!!" 11/25/2014


"Most of the credit for our site goes to your Classreport capability. It really makes creating and maintaining a high school class website easy, even for someone who doesn't know much about html. I'm no expert by far but have learned a lot working on our class website. Thanks to you all for this great website capability." 11/22/2014


"Thanks so much for the website. You folks have rendered a wonderful service to high school graduates all over the world." 11/20/2014


"Love the site!" 11/16/2014


"I must send you a HUGE thank-you for all the different things we are able to do with the tools you have provided. I was able to print out the name tags with pictures on them - big hit! Downloaded a memory book to flash drives and gave out at the reunion. Very easy to work with everything on this website. THANK YOU!" 11/13/2014


"Great Site!!! Thank You!!!" 11/12/2014


"I like the website and I think the committee for our class did a wonderful job setting it up." 11/7/2014


"Thanks to your wonderful site, we had a truly great turnout for our Reunion! This site has been a terrific help!" 11/6/2014


"You all do a tremendous job of keeping our websites running smoothly and making our jobs much easier with this awesome service!" 11/4/2014



More bravos at: www.classreport.org/bravos




12th Anniversary!

Search All Schools Best Classes Reunions Features Setup Your Class FAQ Funding Our Story Support Privacy Policy We DO NOT sell advertising to support this site. We DO NOT sell names and addresses to third parties.
There are NO POP-UP ads. There are no registration fees required for participation.
Please support this site with your voluntary contributions.
We cannot provide this service without your support. Thank You! Read Our Story

ClassTraQ 9.6001a Software Copyright © 2003 - 2014 Classreport, Inc. All Rights Reserved e0