Please Support Our Class Website in 2017. Can you chip in today?
All contributions will be DOUBLED through February 28!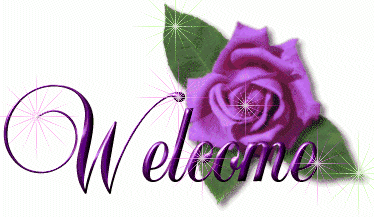 Please register to view entire website !


This site is operated and funded by members of our class.
Class Administrator: Annie Newman
Page Hits: 6,059


Class News

6/10/2015
5TH Annual Alumni Picnics
******CALLING ALL MUSTANGS******** For clarity there will be 2 Alumni Mustang picnics this year. Due to information not reaching all alumni last year a 2nd picnic generated. We could not . . . Continued

4/13/2012
Breakfast with Classmates and Friends
FOOD,FUN & FELLOWSHIP******* When: Saturday, April 21,2012; 10AM-12PM Where: Luby's Cafeteria- Desoto,I35 & Pleasant Run Cost: Buffet Breakfast $5.49 Beverages $2.29 Hope to see you . . . Continued

3/26/2012
CLASS REUNION UPDATE
NEW DATES July 13-15 Location: Sterling Hotel Dallas ! $100 per person $150 per couple Non-class member guest $50.00 More details to follow. . . . Continued




---



WHERE IN THE WORLD ARE THEY?


We still need your help locating our classmates below....I know some are still in our hometown, I just don't have contact info for them (email, address, or phone). Let's not give up! WE ARE GETTING CLOSER!!!



Help Us Locate Our Missing Classmates







---

To Our Classmates born in the month of March/April, Happy Birthday to you and wishing you many more birthdays to come!
---
A Special Thank You to…
the following classmates for their generous contribution to our class website:



Gwendolyn Armstrong
Bruce Bell
Sandra Davis-Hawkins
Annie Newman
Danny Hunter


Please know that your voluntary contribution goes directly towards our class website and your contributions will give us more accessibility, too. Due to your contributions, we are presently funded through April 2013.
Please, Do Not feel that you are obligated but if you can make a contribution, please do. It will be very much appreciated and you can do so at any time.
---

If this is your first time at Classreport, locate the "First visit here?" link and then locate your name (if it's not listed, then click the first letter of your last name and then at the top of the next page you'll see "Click here to add your name), and continue to set up your password. Please submit a working email address. You'll then see Your Profile, click on it and you can submit as much information as you want. You can also join Slide.com for free and upload your family photos and create a slide show to share with your fellow classmates! Slide.com will give you a code, just copy and paste that into your profile and click submit. If you run into any problems just email me at Site Coordinator and I'll be glad to help you!


Hey! Check it out! Instructions for creating a slide show of your family photos, vacation scenery or your hobby photos!
GO to Slide.com Sign in and create a password. Click on "Make a slide show" Go to the orange box and click on Browse (to view your digital pictures or scanned images saved in your computer that you want uploaded) Click on the image/images that you want to upload (you can upload several at a time) Click on open Click on upload (this can take a few minutes, depending on file size) Repeat browse and upload until all of your images have been uploaded Go to blue box to "Customize" your slideshow by clicking on style, speed, themes, skins and size (there are so many options to choose from and more is being added daily). You may also rearrange the order of your slides by clicking on the photos and dragging them. Go to the bottom of the page and click on the green "Save" box, this will take you to the next page. Copy the code from the light blue box! Log into Classreport and in your profile you'll see this:


Add/edit slideshow code received from Slide.com into your profile. Click on the link and then you'll see "Add slideshow to your profile from Slide.com" You'll want to paste the code that you copied from Slide.com into the blank area and then click the submit button. When you go and view your profile page you should see your video. If it doesn't appear, try right clicking on a blank area of that page and hit the "reload" link then try viewing the page again! You can even create a Video and upload it, too!

Please note, if you should run into any problems, please feel free to email me and I'll be more than happy to help you! Make sure you tell me which Class at RHS you're from, too!


---
Today's Featured Biography
Was a member of the Roosevelt High School band (1st chair clarinet and student band director); Was a member of the Texas Southern University Ocean of Soul Marching Band (1st chair clarinet).

Worked at Texas Southern University from 1976-1979 when I moved back to Dallas.

Worked as a District Administrator (Director, Contract & Grant Management) for the Dallas County Community College District (District Office, Mountain View College, and Richland College) from 1979-2009 when I retired after 30 years of service.

Married to Jimmie Hawkins (with a blended family of): 7 children, 17 grand children, 5 great-grand children.

Part-time worker now at the Greater Emmanuel Baptist Church as Choir Director and part-time pianist.

Husband and I (both retired) enjoys traveling and just having fun!


Classreport.org provides free Class Websites for every graduating class of every high school with free access for all.
We are one of the premier social networking sites dating back to 2003. We are a small, family-owned business and yet freely host over a million class websites.
Classreport holds a special place in the hearts of our users: Bravos.
We are funded solely through your voluntary contributions. Can you help us keep this site online and ad-free for another year? Thank you for your support!
Please click here to contribute.
No Ads, No Spam, No Pop-ups, No Fees.
Class Support Status

OUR CLASS SITE IS FUNDED THROUGH
April 2017
---
This site is funded by our
Voluntary Contributions


Class Directory

Where in the world are you? Stats
Recent Profile Updates
| | |
| --- | --- |
| | Dec 28 |
| | Dec 28 |
| | Dec 28 |
| | Dec 28 |
| | Feb 21 |
| | Nov 9 |
| | Mar 19 |
| | Jan 18 |
U.S. Armed Forces
Active and Veterans

Please update your profile to be
included in this section.

0 from Our Class

4 from Our School

Visit Other Classes
The Office
(Admin use only)
If you have any questions or comments regarding this website, please contact:

Class Administrator
Annie Newman

RHS Site Coordinator
Sheila Williams Hendrix
Class of 1974

Would you like a sneak peek at a
non-functioning view of The Office?

This class reunion website is a complementary addition to your existing alumni resources.
It is a product of Classreport, Inc. and may not be affiliated with Franklin D Roosevelt High School or its alumni association.

Does your High School Class have a full-featured Alumni Website? Start One Now!
(Or start one for your Mother, Father, Sister, Brother, Spouse, Son, Daughter, Friend . . .)



"Ttanks for your support. I was able to get the correct document uploaded. Your site is amazing." 2/9/2017


"You have done a GREAT job with this site. I will be telling our class to update their profiles." 2/8/2017


"My class appreciates your organization more than I can say. THANK YOU." 2/8/2017


"Many thanks for the news update about our class. The site is really looking great!" 2/6/2017


"Thanks for all you do for us!" 1/13/2017


"I enjoy reading the website." 12/27/2016


"You have a great web site - Thank you!" 12/24/2016


"Thank you for having such a wonderful site. Our class appreciates your continuing work." 11/24/2016


"We are glad that you all maintain this web site. We think our site is a really good site and want to keep it running." 11/23/2016


"Great Stuff!!! Thank you." 11/23/2016



More bravos at: www.classreport.org/bravos




14th Anniversary!

Search All Schools Best Classes Reunions Features Setup Your Class FAQ Funding Our Story Support Privacy Policy We DO NOT sell advertising to support this site. We DO NOT sell names and addresses to third parties.
There are NO POP-UP ads. There are no registration fees required for participation.
Please support this site with your voluntary contributions.
We cannot provide this service without your support. Thank You! Read Our Story

ClassTraQ 9.7003c Software Copyright © 2003 - 2015 Classreport, Inc. All Rights Reserved e1