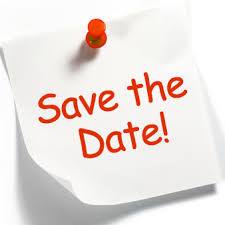 Our 50th Reunion


This site is operated and funded by members of our class.
Class Administrator: Linda Carpenter Wetzel
Page Hits: 21,068


50 Year Reunion Announcement!
---
Friday Night Event
Friday, October 26, 2018 - 6:30 pm
Baker Street Pub & Grill 3003 South Lamar Austin, TX 78704
We will have a table set up with nametags. Everyone pays their own tab for food and drink. You are free to eat elsewhere before or after the get-together.
---
Saturday Night event
Saturday, October 27, 2018 - 6:00 am
Onion Creek Country Club 2510 Onion Creek Parkway, Austin, 78747
$68 Tickets will NOT be sold at the door.
To RSVP AND PURCHASE TICKETS SAFELY ONLINE:
1. Go to www.ReunionDB.com
2. Click on the yellow "find me" link at bottom of the homepage
3. Type in you Last/Maiden Name and First Name, if needed
4. Click on your record and follow the prompts.

Questions? - Contact:
TravisHighSchool1968@gmail.com
---
Class News

7/16/2018
The passing of Wayne Manchaca
Our hearts are heavy as we share the news of the passing of Wayne Manchaca! Wayne passed away unexpectedly on July 10, 2018. He didnít have any planned arrangements and the family is hoping . . . Continued

2/7/2018
Too many classmates are no longer with us: Lydia Ybarra and Roxann Sutter
YBARRA, Lydia Isabel Age 67 of Austin, passed away Feb 8, 2017. She was preceded in death by her parents Andres and Vilma Ybarra and sister Virginia Ybarra. She is survived by her brothers . . . Continued

2/5/2018
We lost another classmate....
DAVID WARREN PYLE was born in Austin, Texas, on November 17, 1949 to Howard Oscar Pyle and Evelyn Ruth Keith Pyle. He attended Travis High school in Austin. His first son, Erin Prescott Pyle . . . Continued


Our Class Message Board
Your participation is requested!
We would like to hear from you. Post your messages here.

ADD NEW VIEW ALL

Indicates an included photo
| | |
| --- | --- |
| Brick Garden To Begin Construction | Charles T Grant |
| It has been approved. A Travis High Scho | Sat 7/15/2017 3:46 PM |
| Message | Charles T Grant |
| The Travis High School Memorial Committe | Thu 4/6/2017 8:39 PM |
| Message | Dan Arellano |
| The Travis High School Monument Committe | Mon 11/3/2014 8:05 PM |
| Message | Dan Arellano |
| The Travis High School Monument Committe | Tue 10/14/2014 11:51 AM |
| Message | Dan Arellano |
| TRAVIS HIGH SCHOOL VETERANS BENEFIT GOL | Wed 9/24/2014 1:15 PM |
| Message | Dan Arellano |
| TRAVIS HIGH SCHOOL VETERANS BENEFIT GOL | Wed 9/24/2014 1:14 PM |
| Message | Charles T Grant |
| Pledge Party The Travis High Schoo | Sun 6/8/2014 3:57 PM |
| Next Travis High Monument Committee Meeting | Charles Grant |
| The next meeting of the Travis High Monu | Sat 3/8/2014 1:48 PM |
| Veterans Memorial | Charles Grant |
| An update on the next meeting of the Tra | Sun 12/29/2013 5:18 PM |
| South Shall Rise Again Sign | Linda Carpenter Wetzel |
| Wally, The Rebelettes sponsored that sig | Sat 6/8/2013 7:07 PM |
| South will rise sign from 1968 | Wally |
| Does anyone remember where this sign was | Thu 1/17/2013 12:30 PM |
| Linda Carpenter | Jimmy Brown |
| Linda Carpenter Thanks for the letter a | Wed 2/9/2011 9:17 PM |
| Facebook | Linda Carpenter Wetzel |
| Brenda Bradsher told me to encourage eve | Tue 1/4/2011 12:35 PM |
| CHERYL SASSMAN | Karen C. Cypert Ash |
| Can anyone send me information as to wha | Mon 1/3/2011 12:16 PM |
| Message | Rae Olson Eckhart |
| Sorry I missed the reunion, looks like i | Tue 2/16/2010 10:37 AM |
Today's Featured Biography
I enjoy living in my home town, Austin. I have two wonder children, and two beautiful grand daughters. I started my career as a machinist, toolmaker, instructment maker, designer, and now product development technologist at 3M. I enjoy snow skiing, photography, hot rods, and Ducatis. Did not travel much when younger and trying to catch up now.


Family News Summary
Enter your Family News Item choosing from our pre-defined categories:
Anniversary, Award, Birth, Death, Diagnosis, Engagement, Graduation, Lottery, Retirement, Vacation, Wedding, Other.
Death
I lost my brother, Kenneth W.Grant, December 12,2
Posted by: Charles T Grant

12/30/2014

Death
Classmate, Terrance (Terry) D. Pannell passed away
Posted by: Linda Carpenter Wetzel

2/1/2014

Death
Sandra Smith lost her life partner, Gary Fisher, t
Posted by: Linda Carpenter Wetzel

10/14/2013

Death
The mother of Sandra Moore Ransom passed away on N
Posted by: Linda Carpenter Wetzel

11/5/2011

Death
Classmate Bill Boswell passed away on October 19,
Posted by: Linda Carpenter Wetzel

11/5/2011

Death
Our prayers are with Alfred Scott and his three ch
Posted by: Linda Carpenter Wetzel

8/30/2011

Military
Prayers for my two younger sons (Sgt. John Cate an
Posted by: Janet Mayer Edge

7/13/2011
Calendar
There are no Calendar items on file
at this time.

Today's Featured Class Member Website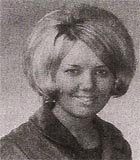 Classreport.org provides free Class Websites for every graduating class of every high school with free access for all.
We are one of the premier social networking sites dating back to 2003. We are a small, family-owned business and yet freely host over a million class websites. Our Story
Classreport holds a special place in the hearts of our users: Bravos.
Class Support Status

Our Class Site is Fully Funded!
Additional contributions are welcome and will be used to provide support for the larger Classreport community.
CLICK HERE TO LEARN MORE
Class Directory

Where in the world are you? Stats
Recent Profile Updates
| | |
| --- | --- |
| | Sep 18 |
| | Sep 14 |
| | Sep 13 |
| | Aug 25 |
| | Aug 24 |
| | Aug 16 |
| | Aug 16 |
| | Aug 14 |
Class Poll
There is no Active Poll
at this time.
Recent Reviews
There are no reviews on file
at this time.
This area is for comments on
books, movies, music,
restaurants, etc.
Visit Other Classes
The Office
(Admin use only)
If you have any questions or comments regarding this website, please contact:

Class Administrator
Linda Carpenter Wetzel

Would you like a sneak peek at a
non-functioning view of The Office?

This class reunion website is a complementary addition to your existing alumni resources.
It is a product of Classreport, Inc. and may not be affiliated with William B. Travis High School or its alumni association.

Does your High School Class have a full-featured Alumni Website? Start One Now!
(Or start one for your Mother, Father, Sister, Brother, Spouse, Son, Daughter, Friend . . .)



"Just discovered your product today while trying to locate classmates ahead of our 50th reunion in 2020. The fact that you did this in a noncommercial manner in a world where everything has a price tag deserves recognition and respect, in my view. Thank you and good luck in all your endeavors." 5/5/2018


"THANKYOU so much for handling this for us! We are so appreciative! It looks GREAT!" 5/2/2018


"Thank YOU for helping us get the word out! I've posted a link to the website on our FB group page and vigorously encouraged other classmates to contribute" 4/27/2018


"Your site is amazing. Kudos to you and your staff. You have benefitted so many high school alumni in organizing their class reunions." 10/4/2017


"Thanks to classreport.org our class website played a huge part in the success of our Reunion. We greatly appreciate your wonderful support." 10/3/2017


"Thanks for all your hard work and ingenious spirit." 9/25/2017


"Thanks guys, you are Good!!" 9/23/2017


"I love your service and will continue to support you." 9/14/2017


"We have been using the website for more than 10 years now. It's still the best website out there for classmates to meet, collect their info and advertise their reunions. Thanks for inventing it all!" 9/11/2017


"Thank you for your assistance. It was very helpful. Looks good!" 9/5/2017



More bravos at: www.classreport.org/bravos




15th Anniversary!
There are no fees required for participation on this site.
Please support this site with your voluntary contributions.
We cannot provide this service without your support. Thank You!
Please read Our Story
ClassTraQ 11.003 Software Copyright © 2003 - 2017 Classreport, Inc. All Rights Reserved e1 amsc: 1