Please Support Our Class Website in 2017. Can you chip in today?
All contributions will be DOUBLED through August 31!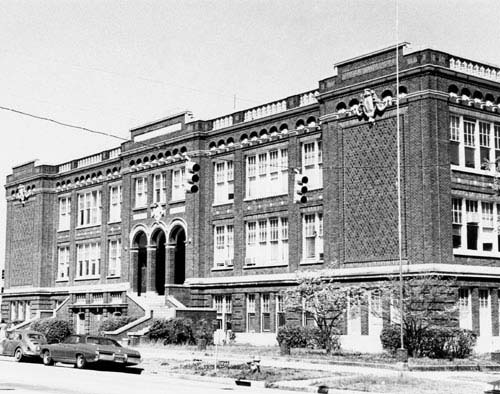 Memories from 1967


This site is operated and funded by members of our class.
Class Administrator: Interim Administrator
Page Hits: 8,159


---
50 Year Reunion Announcement!
---
50th Reunion Currently Being Planned - Stay Tuned!
---
The Old CHS Centennial Reunion 8-29-2015
1915 (A Night of Memories) 2015
"The Old Columbia High School Centennial Reunion"

Enjoy a night of reminiscing with old friends and new with one common theme, "Remembering" The Old High School

Enjoy Food, DJ and Live Music and most of all Reliving Great Memories with Friends.

Where: National Guard Armory(across from Williams Brice Stadium)

When: August 29th,2015

Cost: $30 per person, $55 a Couple until May 31st
$40 per person,$65 a Couple June 1st until August 1st

Time: 5:00 till 12:00

LIMITED TICKETS AVAILABLE. Please order early.
Make Checks Payable to: CHSC (Columbia High School Centennial)
Mail Checks to: CHSC,1168 Peninsula Dr, Prosperity,SC, 29127
DO NOT MAIL CASH

Attire: Casual

Note: Below is the URL (copy and paste to use) for a Facebook page that was created for the planning of the Columbia High School Centennial Celebration. They ask that you please add your name & class year along with any suggestions on plans for this gathering, and an indication of your interest in attending the reunion.

https://www.facebook.com/pages/Columbia-High-School-Centennial-1915-2015/1661355777425223?sk=timeline
---
Today's Featured Biography
When I graduated from the University of South Carolina in December 1974 (after serving in the U.S. Army), we (my wife of 37+years: Mary Maskery of Danville, Va. and Wilmington, North Carolina respectively – NCSU and UNC graduate) were either going to move to Charleston or Richmond, Virginia. We moved to Richmond in February 1975 and have been here ever since. We have two daughters Tierney A. Martin married to Keith Martin of Kill Devil Hills, North Carolina (living life on a sandbar). We now have a granddaughter Mary Roxanne "Roxie" Martin (1 year old by the time we get together) who before the year is out should be a 'big sister'. I am Roxie's "nanny." Our younger daughter is Darcie Marie St. Louis who works and lives the young life in Richmond. Tierney is a graduate of James Madison University and Darcie is a graduate of George Mason University. We've lived in the same house for over 30 years located on the south side of the James River which runs through the middle of town. Mary is now more than ready to retire from Virginia Commonwealth University Medical Health Systems – Medical College of Va. Hospital (VCUMHS-MCVH). As for me, I was forced into retirement 3 years ago when the economy went to hell in a hand basket. I had a 30(+) year career in the Information Technology sector. I started at Virginia Power as a "computer operator trainee" and at the time I left, I was an IT regulatory consultant at the North Anna and the Surry Nuclear Power Stations. After a short stint as an independent IT consultant, I eventually landed a permanent position with CaptialOne. I was there 10 years before I got caught up in another round of layoffs due to "downsizing". At the time I left CapitalOne I held the title of Sr. IT Project Manager / Business Analyst specializing in operational and analytical data warehouses. Again, I did some contract consulting before this last economic meltdown. I am no longer looking for work and now split my time between Richmond and the OBX.

Mother still lives in the same house in St. Andrews Acres and complains I never come down often enough to visit her. (She's right!!) Of the six of us (St. Louis') four graduated from the University of South Carolina, and two hold Master's degrees.

I could provide a "Facebook Profile" of "favorite: books, songs, movies, TV, etc…." to give a better picture of who I am, but that would only a surface picture of likes and possible dislikes. After an ever so brief summary of "What I did" since high school, it does not reflect "who I am" since high school. With that being said, I still wear Gant shirts and English Leather…some things don't change. When I reflect back on my time in high school, what I find most intriguing is that as far as I can remember Nancy Nunn and I were the only Catholics in school. I do remember when "predictions" were made Nancy was to become a "Nun" and I was to become a "Priest." How original? However, the "who I am" now has a strong foundation in Catholicism. As a background, once I left the military, I was no longer a practicing Catholic. When I returned to USC, I was an "atheist." I hated God and denied the existence of God. There is a bit of a conflict there since in order to "hate" God I had to have recognized the existence of God, but that was of no concern then. One of my major developmental turning-points was learning to read while in the Military. I have to confess, I do not ever remember reading a book in high school from cover-to-cover. However, while in the Military, I picked up the book Fountainhead by Ayn Rand. It took me six months to read the book. I looked up every word I did not know. I will never forget the word "eclectic" as long as I live. The next book I read which took me almost as long was The Caner Ward by Aleksandr Solzhenitsyn. As-an-aside, I did learn the word "hiatus" in high school. It was a word that Mr. Broome taught us. Mr. Broome confronted Robert Bass for interrupting class one day and Robert replied, "Don't worry, this is a hiatus." Learning to read opened up a whole to world to me and led me to repeat a lot of unoriginal thoughts about life and living, but to me, new thoughts none the less. This exploration came to a dramatic conclusion when at the height of my career at Va. Power, I was terminated due to downsizing (late 1980's), and my Dad died of cancer. These were two major losses at a time when I was most productive and economically well situated. I was at a complete loss and not sure where to turn. My search for meaning then took a dramatic turn in my reading. I read everything Elizabeth Kubler Ross wrote On Death and Dying; I read the Tibetan Book of the Dead; I read books on eastern and Asian religions; I read books on Eastern Orthodox religion and Jewish religion; I read everything Edgar Casey wrote on reincarnation and past life regression; I read books on New Age, and Alien Spirit guides; after discovering my American and Canadian Indian heritage, I read Black Elk Speaks and books on White Buffaloes and Mother Earth. I read about ghost, spirits, and apparitions. When I got to apparitions I stopped. Our Blessed Mother was appearing in Medjurgorje and her message was clear: "Pray, fast, pray, reconcile, pray, convert, and pray." I returned to the roots of my faith in and through prayer, and in so doing rediscovered my Catholic faith. Continuing to read and pray, and through Our Blessed Mother, I found solace and peace in Jesus. All the trials and hardships of that period pasted. I still have trials in my life (like almost losing my job due to "incompetence" and as-a-result finding out I am Adult ADD….duh!!!...don't that explain a lot???), but I know that the God that loved me yesterday, is the same God that loves me today, and will be the same God that loves me tomorrow (modified prayer of St. Francis de Sales). I am at peace in who I have become and who I want others to know.

Peace be with each of you…George Francis St. Louis…Columbia High School Class of 1967…



Classreport.org provides free Class Websites for every graduating class of every high school with free access for all.
We are one of the premier social networking sites dating back to 2003. We are a small, family-owned business and yet freely host over a million class websites.
Classreport holds a special place in the hearts of our users: Bravos.
We are funded solely through your voluntary contributions. Can you help us keep this site online and ad-free for another year? Thank you for your support!
Please click here to contribute.
No Ads, No Spam, No Pop-ups, No Fees.
Class Support Status

OUR CLASS SITE IS FUNDED THROUGH
July 2017
---
This site is funded by our
Voluntary Contributions

Click Here to Chip In


Class Directory

Where in the world are you? Stats
Recent Profile Updates
| | |
| --- | --- |
| | Aug 6 |
| | Jul 30 |
| | Jun 10 |
| | May 24 |
| | May 15 |
| | Apr 13 |
| | Jan 11 |
| | Aug 1 |
Class Poll
There is no Active Poll
at this time.
Recent Reviews
There are no reviews on file
at this time.
This area is for comments on
books, movies, music,
restaurants, etc.
Visit Other Classes
The Office
(Admin use only)
If you have any questions or comments regarding this website, please contact:

Class Administrator
Interim Administrator

Would you like a sneak peek at a
non-functioning view of The Office?

This class reunion website is a complementary addition to your existing alumni resources.
It is a product of Classreport, Inc. and may not be affiliated with Columbia High School or its alumni association.

Does your High School Class have a full-featured Alumni Website? Start One Now!
(Or start one for your Mother, Father, Sister, Brother, Spouse, Son, Daughter, Friend . . .)



"Thank you so much for doing this. I appreciate it" 7/21/2017


"We had our 50th reunion in June. It was a great success in large part due to the creation and use of the Classreport web site. Of our 379 classmates, we've located 322 and confirmed another 46 are deceased. We've had 7,900 hits in less than a year. Thanks for making available a great product that we will continue to use!" 7/14/2017


"My name is Debbie and I'm a teacher. I came across your page while searching for information about genealogy for an upcoming student project. The resources you have are very helpful! I just wanted to thank you and thought you should know how useful it is as it's made collecting information a lot easier." 7/11/2017


"Y'all Rock!" 7/11/2017


"Just want to send you a huge 'thank you' for your awesome website! Using this website has been such a blessing and an ease in creating name tags for our reunion and just having our classmates keep in touch. We had the best 50th reunion with the most attendees ever! This class of ours has had a reunion every 5 years since graduation. Not sure if we will have another one but the website will keep us connected. Again, thank you for this awesome website." 7/10/2017


"I want to thank you for running this site! It is a huge support in keeping track of everyone and getting the word out about reunions." 7/6/2017


"Ttanks for your support. I was able to get the correct document uploaded. Your site is amazing." 2/9/2017


"You have done a GREAT job with this site. I will be telling our class to update their profiles." 2/8/2017


"My class appreciates your organization more than I can say. THANK YOU." 2/8/2017


"Many thanks for the news update about our class. The site is really looking great!" 2/6/2017



More bravos at: www.classreport.org/bravos




14th Anniversary!

Search All Schools Best Classes Reunions Features Setup Your Class FAQ Funding Our Story Support Support Privacy Policy We DO NOT sell advertising to support this site. We DO NOT sell names and addresses to third parties.
There are NO POP-UP ads. There are no registration fees required for participation.
Please support this site with your voluntary contributions.
We cannot provide this service without your support. Thank You! Read Our Story

ClassTraQ 11.003 Software Copyright © 2003 - 2017 Classreport, Inc. All Rights Reserved e0
amsc: 1