Please Support Our Class Website in 2015. Can you chip in today?
All contributions will be DOUBLED through May 31!



This site is operated and funded by members of our class.
Class Administrator: Stephanie Argo Ray
Page Hits: 26,314


---
Event Announcement!
---
"The Free-Spirit of Ramey" PART TWO "All Classes"
Reunion JUNE 17th-19th, 2015. TO TAKE PLACE AT RAMEY!



The Registration fee of $75.00 per person is due November 1st, 2014! If you need a copy of the form or more information regarding the Reunion, please send an email to rhsreunion2015@gmail.com

Hello Everyone! If you would like to be added to the Interested Party list, please send an email to rhsreunion2015@gmail.com
We need your HELP to get the Party Rocking!!! Thanks to all that have already responded.







---
Class News

1/5/2013
RHS REUNION SEPT. 2013/DESTIN, FL.
Don't miss the chance of a Lifetime to see some of your classmates from good ole Ramey High School, Puerto Rico. Please go to the Class of 1968 for more information and sign up to attend now . . . Continued

11/12/2011
RHS Reunion 2013
The plans are in the works for the next "All Classes RHS Reunion" to take place in September, 2013 at Destin, FL. Please check your profile and make sure we have your most current email addr . . . Continued

11/16/2010
The Free-Spirit of Ramey All Classes Reunion 2011
Hello Everyone! REUNION FEE DUE DECEMBER 1ST, 2010. If you have paid your deposit of $50.00 (per attendee) your balance is $75.00 (per attendee ). Please make your check payable to: Ra . . . Continued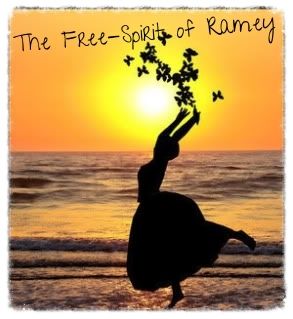 Our Class Message Board
Your participation is requested!
We would like to hear from you. Post your messages here.

ADD NEW VIEW ALL

Indicates an included photo
| | |
| --- | --- |
| In memory of Hector Martinez | Vini |
| It's a wonderful story but too long to t | Wed 7/23/2014 8:33 PM |
| Welcome Debra Spradley! | Steph |
| No Message Entered | Tue 5/13/2014 12:00 PM |
| New Members. | Steph |
| Welcome Cindy! It is so much fun to see | Sat 7/13/2013 8:31 PM |
| Please post some feedback. | Stephanie Argo-Ray |
| Over the last four years so many of us ( | Sat 1/5/2013 9:45 PM |
| Update Your Profile! | Stephanie Argo-Ray |
| Hello Everyone! Please take a few minut | Tue 10/11/2011 10:26 AM |
| Welcome Jim Martin! | Stephanie Argo-Ray |
| Welcome to Classreport Jim. It is always | Mon 6/20/2011 10:20 AM |
| Welcome Donna! | Steph |
| Hi Donna! Welcome to classreport.org. I | Wed 5/18/2011 10:00 PM |
| Strolling down memory lane...... | Donna Johnson |
| Hi Everyone, Finding this site has brou | Fri 5/6/2011 11:24 PM |
| Message | Larry |
| Hey guys I found Larry McDaniels. He in | Tue 3/29/2011 10:19 AM |
| Message | Debbie Cox Cloaninger |
| Hello everyone. Great to find this site | Wed 2/23/2011 4:06 PM |
| Correction. | Stephanie Argo-Ray |
| Found Classmates are at 58. Two people r | Sun 1/16/2011 9:33 AM |
| Up to 60! | Stephanie Argo-Ray |
| WELCOME RON JENSON. We are thrilled you | Thu 1/13/2011 11:30 AM |
| Two New Classmates! | Stephanie Argo-Ray |
| Welcome Sharon and Dwight! Thank you for | Sun 12/19/2010 8:57 AM |
| Hello Bombers! | Stephanie Argo-Ray |
| Welcome to all our new members. Please r | Tue 11/2/2010 8:52 AM |
| Please update your profile. | Stephanie Argo-Ray |
| Hello Everyone! Please update your prof | Fri 7/9/2010 2:33 PM |
Today's Featured Biography
Here goes the TMI bio:

Left Ramey spring of '70 to Barksdale AFB in Bossier City, LA. Graduated Bossier High School in 71 and went to Louisiana Tech in Ruston, LA. Left school in 74, married Carol, 1st child Christopher ( now a CPA ).

Divorced from Carol when Chris was 3, still friends. Relationship with 2nd wife Angie for 12 years. No children with her. Her alcohol problems led to the demise of that releationship.

Started work as computer programmer/systems analyst in 82, eventually starting first business, Results Inc., with a partner. Writing and maintaining systems for wholesale distribution, horse racing industry and others. Went solo with DBMS Inc. in 1990. Now 5 employees, which provides and supports POS/Retail Mangement systems for small to medium sized hardware stores, lumber yards, feed and seed, etc. accross the country using software we own and enhance. Exhibit at 10 trade shows a year in various parts of the country.

Took up sailing and have spent/spend a great deal of time doing same on Cross Lake in Shreveport the last 25 yrs. No racing, just beer drinking and fun.

Been happily married to 3rd wife, Susy, ( the charm? ) for 18 years ( met her before either of the others, go figure !?!?) with 17 year old son Zachary, who will likely take over the business one day.

Living on Cross Lake in Shreveport, LA for the last 23 years. Built building next door to house DBMS Inc hdqtrs. Walk to work next door.

If you have seen the movie, The Guardian, with Kevin Costner, you have seen an "Alaskanized" version of our home at the beginning of the movie and the stripped naked inside of the house in several scenes with Sela Ward, Ashton Kutcher and Clancy Brown.

One grandson, Tyler, 2 step granchildren, Ashley and Kendall, who live with Chris and wife Melissa in Baton Rouge. Don't see them as much as we would like. Is there such a thing?

Big LSU and Saints fan (Suprise!)

Can't believe it, but love to spend time with plants, the yard, like a Puerto Rican gardner. It's even cutting into my sailing time!

Get to retire when I quit breathing.


Ramey Air Force Base, Puerto Rico
A Veteran is someone who, at one point in his life, wrote a blank check made payable to 'The United States of America ' for an amount of 'up to and including my life.'
Family News Summary
Enter your Family News Item choosing from our pre-defined categories:
Anniversary, Award, Birth, Death, Diagnosis, Engagement, Graduation, Lottery, Retirement, Vacation, Wedding, Other.

Posted by: Stephanie Argo Ray

7/7/2009

Graduation
Youngest Son Zachary Keith Grill graduated from By
Posted by: Keith Grill

7/7/2009
Calendar
There are no Calendar items on file
at this time.

Today's Featured Class Member Website
Classreport.org provides free Class Websites for every graduating class of every high school with free access for all.
We are one of the premier social networking sites dating back to 2003. We are a small, family owned business but freely host over a million class websites.
Classreport holds a special place in the hearts of our users: Bravos.
We are funded solely through your voluntary contributions.
No Ads, No Spam, No Pop-ups, No Fees.
Class Support Status

OUR CLASS SITE IS FUNDED THROUGH
May 2015
---
This site is funded by our
Voluntary Contributions


Class Directory
| | | |
| --- | --- | --- |
| | | |
| | 70 | |
| | 39 | |
| | 5 | |
| Total On File: | 114 | |
| | | |
| | 34 | |

Where in the world are you? Stats
Recent Profile Updates
| | |
| --- | --- |
| | Mar 26 |
| | Jan 25 |
| | Jan 14 |
| | Oct 5 |
| | Oct 5 |
| | Apr 29 |
| | Jan 29 |
| | Jan 13 |
Class Poll
There is no Active Poll
at this time.
Recent Reviews
There are no reviews on file
at this time.
This area is for comments on
books, movies, music,
restaurants, etc.
Visit Other Classes
The Office
(Admin use only)
If you have any questions or comments regarding this website, please contact:

Class Administrator
Stephanie Argo Ray

RHS Site Coordinator
Dorothy Heidenreich
Class of 1967

Would you like a sneak peek at a
non-functioning view of The Office?

This class reunion website is a complementary addition to your existing alumni resources.
It is a product of Classreport, Inc. and may not be affiliated with Ramey High School or its alumni association.

Does your High School Class have a full-featured Alumni Website? Start One Now!
(Or start one for your Mother, Father, Sister, Brother, Spouse, Son, Daughter, Friend . . .)



"Thank you so very much for this wonderful site to help people connect again." 12/4/2014


"I want to take this opportunity to let you know that my entire class and I enjoy your hosting. As class admin I have not gotten one single negative complaint. Keep up the good work, and again Thanks!!" 11/25/2014


"Most of the credit for our site goes to your Classreport capability. It really makes creating and maintaining a high school class website easy, even for someone who doesn't know much about html. I'm no expert by far but have learned a lot working on our class website. Thanks to you all for this great website capability." 11/22/2014


"Thanks so much for the website. You folks have rendered a wonderful service to high school graduates all over the world." 11/20/2014


"Love the site!" 11/16/2014


"I must send you a HUGE thank-you for all the different things we are able to do with the tools you have provided. I was able to print out the name tags with pictures on them - big hit! Downloaded a memory book to flash drives and gave out at the reunion. Very easy to work with everything on this website. THANK YOU!" 11/13/2014


"Great Site!!! Thank You!!!" 11/12/2014


"I like the website and I think the committee for our class did a wonderful job setting it up." 11/7/2014


"Thanks to your wonderful site, we had a truly great turnout for our Reunion! This site has been a terrific help!" 11/6/2014


"You all do a tremendous job of keeping our websites running smoothly and making our jobs much easier with this awesome service!" 11/4/2014



More bravos at: www.classreport.org/bravos




12th Anniversary!

Search All Schools Best Classes Reunions Features Setup Your Class FAQ Funding Our Story Support Privacy Policy We DO NOT sell advertising to support this site. We DO NOT sell names and addresses to third parties.
There are NO POP-UP ads. There are no registration fees required for participation.
Please support this site with your voluntary contributions.
We cannot provide this service without your support. Thank You! Read Our Story

ClassTraQ 9.7003c Software Copyright © 2003 - 2015 Classreport, Inc. All Rights Reserved e1