Please Support Our Class Website in 2016. Can you chip in today?
All contributions will be DOUBLED through June 30!



This site is operated and funded by members of our class.
Class Administrator: Stephanie Argo Ray
Page Hits: 28,433


---
Event Announcement!
---
Please turn off your radio playlist on bottom right before watching this video! The Free Spirit of Ramey ~ All Classes Reunion ~ June 2015. Thank you, Ken Mosley for putting this fantastic video together.





---
Class News

1/5/2013
RHS REUNION SEPT. 2013/DESTIN, FL.
Don't miss the chance of a Lifetime to see some of your classmates from good ole Ramey High School, Puerto Rico. Please go to the Class of 1968 for more information and sign up to attend now . . . Continued

11/12/2011
RHS Reunion 2013
The plans are in the works for the next "All Classes RHS Reunion" to take place in September, 2013 at Destin, FL. Please check your profile and make sure we have your most current email addr . . . Continued

11/16/2010
The Free-Spirit of Ramey All Classes Reunion 2011
Hello Everyone! REUNION FEE DUE DECEMBER 1ST, 2010. If you have paid your deposit of $50.00 (per attendee) your balance is $75.00 (per attendee ). Please make your check payable to: Ra . . . Continued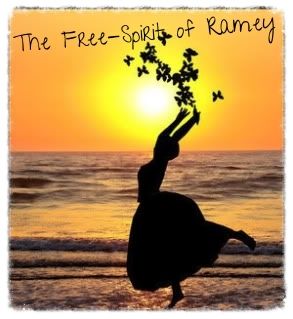 Our Class Message Board
Your participation is requested!
We would like to hear from you. Post your messages here.

ADD NEW VIEW ALL

Indicates an included photo
| | |
| --- | --- |
| I'll be in Denver Oct | Vini |
| I will be in Denver Oct 27-Nov 6. Anyon | Fri 8/28/2015 3:28 PM |
| In memory of Hector Martinez | Vini |
| It's a wonderful story but too long to t | Wed 7/23/2014 8:33 PM |
| Welcome Debra Spradley! | Steph |
| No Message Entered | Tue 5/13/2014 12:00 PM |
| New Members. | Steph |
| Welcome Cindy! It is so much fun to see | Sat 7/13/2013 8:31 PM |
| Please post some feedback. | Stephanie Argo-Ray |
| Over the last four years so many of us ( | Sat 1/5/2013 9:45 PM |
| Update Your Profile! | Stephanie Argo-Ray |
| Hello Everyone! Please take a few minut | Tue 10/11/2011 10:26 AM |
| Welcome Jim Martin! | Stephanie Argo-Ray |
| Welcome to Classreport Jim. It is always | Mon 6/20/2011 10:20 AM |
| Welcome Donna! | Steph |
| Hi Donna! Welcome to classreport.org. I | Wed 5/18/2011 10:00 PM |
| Strolling down memory lane...... | Donna Johnson |
| Hi Everyone, Finding this site has brou | Fri 5/6/2011 11:24 PM |
| Message | Larry |
| Hey guys I found Larry McDaniels. He in | Tue 3/29/2011 10:19 AM |
| Message | Debbie Cox Cloaninger |
| Hello everyone. Great to find this site | Wed 2/23/2011 4:06 PM |
| Correction. | Stephanie Argo-Ray |
| Found Classmates are at 58. Two people r | Sun 1/16/2011 9:33 AM |
| Up to 60! | Stephanie Argo-Ray |
| WELCOME RON JENSON. We are thrilled you | Thu 1/13/2011 11:30 AM |
| Two New Classmates! | Stephanie Argo-Ray |
| Welcome Sharon and Dwight! Thank you for | Sun 12/19/2010 8:57 AM |
| Hello Bombers! | Stephanie Argo-Ray |
| Welcome to all our new members. Please r | Tue 11/2/2010 8:52 AM |
Today's Featured Biography
After we left the warm tropical paradise of Ramey, we were stationed in Montana hell to winters of 40/50 degrees below zero, which caused the tears pouring from my eyes to fast freeze on my cheeks, as my leather boots cracked and fell off my feet. It was so cold, mist would pour out over toilet seats and car doors would break off when opened. After 2 years in picture perfect winter wonderland, my father transferred into the desolate Las Vegas hell of heat.

I loved the plays we did at Ramey HS and with the Little Theater group the base had. I was able to compete in acting competition in Montana which was great fun. After we moved to Las Vegas, I went into dance, met entertainers, celebrities and such, but didn't pursue anything professionally as the lifestyle was not to my liking at all, and neither were the people. It is a corrupt, cut throat business. I did, for some years, help teach dance to children. I also started a theater group with my church and we did lots of plays and performances with Strip entertainers (who were memebers) and such. But, alas, age crept in and I no longer do that. The group goes on though.

My dad went into gaming during the height of the mafia kingship and I learned very quickly to stay away from all of it.

After a number of jobs, I ended up at the local phone company for nearly 30 years in various departments. It was like a family there, but Sprint bought the company and within 7 years destroyed it and got rid of everyone. Now, I am, quite contently, basking in the leisure of not working.

My husband is a Las Vegas native (grew up here) so I ended up stuck in this city all these years, but sometime long to move to someplace pretty. I however, hate hate hate to travel. As a BRAT, we drove across the country so often, that I do not, even to this day, like being in the car.

My daughter, Loni, is my great pride and joy. I only had one child, so she gets the full blast of my affection (which can be smothering instead of mothering, I admit). She is the Operations Manager at Best Buy, and works long long hours.

I never did get back to PR, but did see some others at a small get together in Colorado with Ana Barradas some years ago. That was fun, but never had the opportunity to keep in touch with anyone. I guess life has a way of keeping one so busy, we lose contact with old aquaintances. Maybe, that is what that song means...

So, really, does anyone actually read this stuff?





Ramey Air Force Base, Puerto Rico
A Veteran is someone who, at one point in his life, wrote a blank check made payable to 'The United States of America ' for an amount of 'up to and including my life.'
Family News Summary
Enter your Family News Item choosing from our pre-defined categories:
Anniversary, Award, Birth, Death, Diagnosis, Engagement, Graduation, Lottery, Retirement, Vacation, Wedding, Other.

Posted by: Stephanie Argo Ray

7/7/2009

Graduation
Youngest Son Zachary Keith Grill graduated from By
Posted by: Keith Grill

7/7/2009
Calendar
There are no Calendar items on file
at this time.

Today's Featured Class Member Website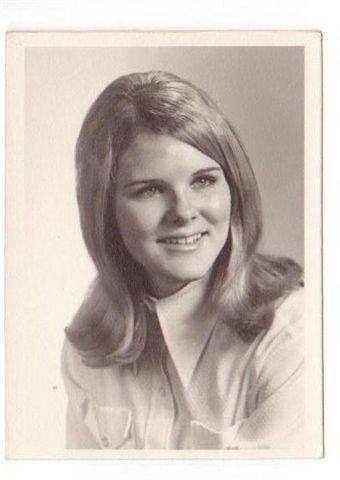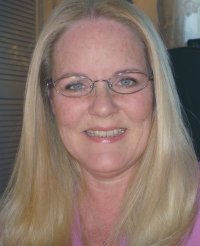 Classreport.org provides free Class Websites for every graduating class of every high school with free access for all.
We are one of the premier social networking sites dating back to 2003. We are a small, family-owned business and yet freely host over a million class websites.
Classreport holds a special place in the hearts of our users: Bravos.
We are funded solely through your voluntary contributions. Can you help us keep this site online and ad-free for another year? Thank you for your support!
Please click here to contribute.
No Ads, No Spam, No Pop-ups, No Fees.
Class Support Status

OUR CLASS SITE IS FUNDED THROUGH
August 2017
---
This site is funded by our
Voluntary Contributions


Class Directory

Where in the world are you? Stats
Recent Profile Updates
| | |
| --- | --- |
| | Feb 10 |
| | Oct 6 |
| | Jul 19 |
| | Jul 18 |
| | Jun 15 |
| | Mar 26 |
| | Jan 25 |
| | Jan 14 |
U.S. Armed Forces
Active and Veterans

Please update your profile to be
included in this section.

0 from Our Class

12 from Our School

Class Poll
There is no Active Poll
at this time.
Recent Reviews
There are no reviews on file
at this time.
This area is for comments on
books, movies, music,
restaurants, etc.
Visit Other Classes
The Office
(Admin use only)
If you have any questions or comments regarding this website, please contact:

Class Administrator
Stephanie Argo Ray

RHS Site Coordinator
Dorothy Heidenreich
Class of 1967

Would you like a sneak peek at a
non-functioning view of The Office?

This class reunion website is a complementary addition to your existing alumni resources.
It is a product of Classreport, Inc. and may not be affiliated with Ramey High School or its alumni association.

Does your High School Class have a full-featured Alumni Website? Start One Now!
(Or start one for your Mother, Father, Sister, Brother, Spouse, Son, Daughter, Friend . . .)



"This site has helped my class members and I connect with each other that otherwise would not have been possible. We are already starting to plan our next Reunion. Thank you for this website." 5/28/2016


"Thank you for your response to my questions. I appreciate your very kind response and I am very happy with Classreport." 5/20/2016


"Your site works well - easy to navigate and update. Thanks for this service." 5/20/2016


"Thanks Classreport and thanks to our class for sustaining such a great site." 5/14/2016


"The effort you make to keep this site free from ads and intrusive information is greatly appreciated. I prefer your website over the others out there. Keep up the great work." 5/12/2016


"Nice site!" 5/6/2016


"Here is a very big thank you for all that you do at Classreport!" 5/2/2016


"It's amazing to me how we can all stay connected through this. Thank You." 5/1/2016


"Thanks for putting together great websites for alums to enjoy. Great job!!" 4/28/2016


"You have good information here and the administrator page is a good source of info." 4/7/2016



More bravos at: www.classreport.org/bravos




13th Anniversary!

Search All Schools Best Classes Reunions Features Setup Your Class FAQ Funding Our Story Support Privacy Policy We DO NOT sell advertising to support this site. We DO NOT sell names and addresses to third parties.
There are NO POP-UP ads. There are no registration fees required for participation.
Please support this site with your voluntary contributions.
We cannot provide this service without your support. Thank You! Read Our Story

ClassTraQ 9.7003c Software Copyright © 2003 - 2015 Classreport, Inc. All Rights Reserved e1