Please Support Our Class Website in 2014. Can you chip in today?
Classreport will match all 6 month contributions through October 31!



This site is operated and funded by members of our class.
Class Administrator: Stephanie Argo Ray
Page Hits: 25,301


---
Event Announcement!
---
"The Free-Spirit of Ramey" PART TWO "All Classes"
Reunion JUNE 17th-19th, 2015. TO TAKE PLACE AT RAMEY!



The Registration fee of $75.00 per person is due November 1st, 2014! If you need a copy of the form or more information regarding the Reunion, please send an email to rhsreunion2015@gmail.com

Hello Everyone! If you would like to be added to the Interested Party list, please send an email to rhsreunion2015@gmail.com
We need your HELP to get the Party Rocking!!! Thanks to all that have already responded.






Look Who's Interested in attending The Free Spirit of Ramey Reunion!
Ramey High School "All Classes" Reunion
June 17th - 19th, 2015
Where: "Ramey" Aguadilla, Puerto Rico

*Hosting Classes: 1970 and 1971

Faculty and Staff
Coach Tom and Joan Price
Lee and Mary Hasselbring


*Class of 1970
*Ernie Whalen
*David and Jenny Johnston
Bette Mccullough
Brent and Priscilla Lindberg
Dave Pagenhardt aka Sunshine Dakota
Pam Weiss + 2 Guest
Steve Ferebee
Mike Mathews
Sharon Chipouras-Thomas
Richard and Jamie Gonzalez
Bernice Teegarden
Joe and Barbara Engleson
Kathy Sprague Delapointe


*Class of 1971
*Dicky Lou Cooter and Chris Cantey
Stephanie Argo
Bob Bailey
Bill and Kathy Haas
Karen Dahl-Darling + 1 Guest
Sherri Melton Kennedy and Sean + 1 Guest
Keith Grill + 1 Guest
Jay McDonald
Ken Mosely
Vina Rodriguez and Ed Krufka
Carol Yates
Chyral Calloway-Curette + 4 Guest
Danny and Pam Greer
Randy and Judi Elkin
Cindy Coleman Taylor + 1 Guest
Barbara Thayer-Bacon and Charles Bacon
Ernie Rivera
Debbi Spradley

Class of 1949
William Gleaves

Class of 1962
Richard and Janice Ferrell

Class of 1963
Perry Metts + 1 Guest

Class of 1964
Xiomara Welsh

Class of 1965
Richard and Linda Kientz (Linda RHS 66)
Lois Michael Wooton

Class of 1966
Pat and Lylas Cooper
Sue Rohr
Jeff Sparks
Michael Krause + 1 Guest
Jackie Michael Kreitner + 1 Guest
Jeff McKnight
Tom and Jan Freeland
Warren McKenzie + 1 Guest
Hal Orbits + 1 Guest

Class of 1967
Millie Rivera Lugo
Mike Rogers
Margaret Zielinski
Rusty Curtis
Jerry Byrd
Bruce Bishop
Catherine Carter Buff and Robert
Cathie Schappert McKenny
Kay Ely Snow
Robert Paxton
Doug and Mary Rogers
Field McConnell

Class of 1968
Jim Nadal
Linda Lemley Hoffman
Denise Ertler-Olesen
Steve Thompson and Melissa Munsey-Cox
Alice Wilson Mitchell + 2 Guest
Carolyn M. Penzien Paxton
Mark Hepler

Class of 1969
Bill and Chappell Hardie
Espe Garcia and Suzanne Bellah Kenoyer
Ariana Morgan
Val Dahl -Johnson + 1 Guest
Tom and Val Carter
Don and Karen Hill
Naomi and Dean Hawkins
Terry and Gay Hagedon
Charles "Tom" and Cindy Helton
Gail Prisock Horne + 1 Guest
Sharon Spradley

Class of 1972
Sylvia Duke Carraway + 3 Guest
Mina "Ann" Elkin Bacon and Dennis Bacon + 4 Guest
Robbie Robinson Thomason + 1 Guest
Jerry Maymi + 1 Guest
Valerie Wison
Mara and Jeff Kerr
Steve Yates
Jim Dortch + 3 Guest

Class of 1973
Lydia Alderette Musgrave + 5 Guest
Angela Tasker
Oscar Crouch + 1 Guest
Bette Kelley Prewitt + 3 Guest
Katherine Greiner Miers + 1 Guest
Janet Martin Perkins
Aido Pardo

Class of 1974
Walt Daniels + 1 Guest
Kris Dahl + 1 Guest
SharonLee Boyer Hicks and Pat O'Bryant
Pat Hepler + 5 Guest
MaryAnne Ellis Doty + 1 Guest
Dottie Gilliam
John Ransom + 1 Guest
Veva Silva + 1 Guest
Zo Ann Stanley + 1 Guest

Class of 1975
Chuck Skinner
John Wypick
William Duvall
Susan Nichols Holladay + 1 Guest
Liz and Bob Coleman
Harmon and Carolyn Hodge
Wilfredo Rodriquez

Class of 1976
Diane Phipps
Tamara Duvall

Class of 1978
Pam Haddox Stokes + 2 Guest
Deb Wiseman + 1 Guest
Julie Sasscer Burgos
Doug Stass + 1 Guest
Eric Dyce + 1 Guest

Guest

Gary Luffman
Dependent/College Student 67-69
Ron Murray
Ramey AFB Military 68-70























---
Class News

1/5/2013
RHS REUNION SEPT. 2013/DESTIN, FL.
Don't miss the chance of a Lifetime to see some of your classmates from good ole Ramey High School, Puerto Rico. Please go to the Class of 1968 for more information and sign up to attend now . . . Continued

11/12/2011
RHS Reunion 2013
The plans are in the works for the next "All Classes RHS Reunion" to take place in September, 2013 at Destin, FL. Please check your profile and make sure we have your most current email addr . . . Continued

11/16/2010
The Free-Spirit of Ramey All Classes Reunion 2011
Hello Everyone! REUNION FEE DUE DECEMBER 1ST, 2010. If you have paid your deposit of $50.00 (per attendee) your balance is $75.00 (per attendee ). Please make your check payable to: Ra . . . Continued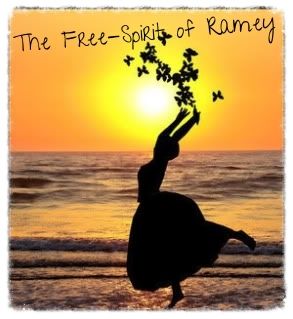 Our Class Message Board
Your participation is requested!
We would like to hear from you. Post your messages here.

ADD NEW VIEW ALL

Indicates an included photo
| | |
| --- | --- |
| In memory of Hector Martinez | Vini |
| It's a wonderful story but too long to t | Wed 7/23/2014 8:33 PM |
| Welcome Debra Spradley! | Steph |
| No Message Entered | Tue 5/13/2014 12:00 PM |
| New Members. | Steph |
| Welcome Cindy! It is so much fun to see | Sat 7/13/2013 8:31 PM |
| Please post some feedback. | Stephanie Argo-Ray |
| Over the last four years so many of us ( | Sat 1/5/2013 9:45 PM |
| Update Your Profile! | Stephanie Argo-Ray |
| Hello Everyone! Please take a few minut | Tue 10/11/2011 10:26 AM |
| Welcome Jim Martin! | Stephanie Argo-Ray |
| Welcome to Classreport Jim. It is always | Mon 6/20/2011 10:20 AM |
| Welcome Donna! | Steph |
| Hi Donna! Welcome to classreport.org. I | Wed 5/18/2011 10:00 PM |
| Strolling down memory lane...... | Donna Johnson |
| Hi Everyone, Finding this site has brou | Fri 5/6/2011 11:24 PM |
| Message | Larry |
| Hey guys I found Larry McDaniels. He in | Tue 3/29/2011 10:19 AM |
| Message | Debbie Cox Cloaninger |
| Hello everyone. Great to find this site | Wed 2/23/2011 4:06 PM |
| Correction. | Stephanie Argo-Ray |
| Found Classmates are at 58. Two people r | Sun 1/16/2011 9:33 AM |
| Up to 60! | Stephanie Argo-Ray |
| WELCOME RON JENSON. We are thrilled you | Thu 1/13/2011 11:30 AM |
| Two New Classmates! | Stephanie Argo-Ray |
| Welcome Sharon and Dwight! Thank you for | Sun 12/19/2010 8:57 AM |
| Hello Bombers! | Stephanie Argo-Ray |
| Welcome to all our new members. Please r | Tue 11/2/2010 8:52 AM |
| Please update your profile. | Stephanie Argo-Ray |
| Hello Everyone! Please update your prof | Fri 7/9/2010 2:33 PM |
Today's Featured Biography
I was at Ramey from '67 - '69 (8th - 10th grade). Started a career at American Express in my early 20's and ended up in Technologies and, much to my surprise, I loved it. I retired early (47) and have been having a wonderful time doing all the things I couldn't do when I was working all the time. Mostly foreign travel, dirtbiking, wildlife photography, tending to my parrots, playing computer games, studying philosophy and helping people learn how to do their own investing.

I'm married to a wonderful guy - a pilot for American Airlines. No kids.

We live in Ft Lauderdale in the winter and in the mountains above Denver in the summer.

Favorite TV Shows: '24', Firefly (God, I miss that show), South Park, Burn Notice, MXC (Most Extreme Elimination),

Favorite Music: Barenaked Ladies, Hall and Oates, Laura Nyro, Frank Zappa, Kenny Rankin, Steely Dan,

Favorite Movies: Serenity, 100 First Dates, Princess Bride, Body Heat, No Way Out, High Noon, Jean de Florette, Say Anything, Spinal Tap


Ramey Air Force Base, Puerto Rico
A Veteran is someone who, at one point in his life, wrote a blank check made payable to 'The United States of America ' for an amount of 'up to and including my life.'
Family News Summary
Enter your Family News Item choosing from our pre-defined categories:
Anniversary, Award, Birth, Death, Diagnosis, Engagement, Graduation, Lottery, Retirement, Vacation, Wedding, Other.

Posted by: Stephanie Argo Ray

7/7/2009

Graduation
Youngest Son Zachary Keith Grill graduated from By
Posted by: Keith Grill

7/7/2009
Calendar
There are no Calendar items on file
at this time.

Classreport.org provides free Class Websites for every graduating class of every high school with free access for all.
No Ads, No Spam, No Pop-ups, No Fees.
Class Support Status

OUR CLASS SITE IS FUNDED THROUGH
May 2015
---
This site is funded by our
Voluntary Contributions

Click Here to Chip In


Recent Profile Updates
| | |
| --- | --- |
| | Oct 5 |
| | Oct 5 |
| | Apr 29 |
| | Jan 29 |
| | Jan 13 |
| | Dec 31 |
| | Dec 15 |
| | Dec 5 |
Class Poll
There is no Active Poll
at this time.
Recent Reviews
There are no reviews on file
at this time.
This area is for comments on
books, movies, music,
restaurants, etc.
Visit Other Classes
The Office
(Admin use only)
If you have any questions or comments regarding this website, please contact:

Class Administrator
Stephanie Argo Ray

RHS Site Coordinator
Dorothy Heidenreich
Class of 1967

Would you like a sneak peek at a
non-functioning view of The Office?

This class reunion website is a complementary addition to your existing alumni resources.
It is a product of Classreport, Inc. and may not be affiliated with Ramey High School or its alumni association.

Does your High School Class have a full-featured Alumni Website? Start One Now!
(Or start one for your Mother, Father, Sister, Brother, Spouse, Son, Daughter, Friend . . .)



"You guys do a great job. Thanks." 10/20/2014


"I have to tell you that I LOVE your site! I have used it to plan several reunions now and I so appreciate your efforts and support. Thanks so much!" 7/9/2014


"This is the supreme class reunion program out there. Those other sites charge you for almost everything you use or research. My advice to all the classes out there - give yourself a break including your wallet, and do the organization yourself with the fine help of this awesome program. Classreport is the Epic Smart way to manage your class activities and reunions. We consider this program as a legacy to our classes." 5/22/2014


"Without this top-drawer of a web site, keeping up-to-date on activities of fellow alums would be absolutely impossible…THANK YOU to all who are keeping it going!" 5/15/2014


"Everything you are doing is so appreciated! This site is very effective." 5/1/2014


"Thank you so much for this! We have been so delighted with our site since we opened it, and the class is very supportive of it as well." 2/26/2014


"You have built a fantastic website and I try to tell a lot of people about it!" 2/22/2014


"Your site has been so helpful with planning our reunions, making up booklets, badges etc. Couldn't have done it without you. Hope the site continues it's success." 2/17/2014


"Thank you, the site is nice!" 2/15/2014


"I am so enjoying reminiscing over so many memories! Thanks for putting this together." 2/14/2014



More bravos at: www.classreport.org/bravos




10th Anniversary!

Search All Schools Best Classes Reunions Features Setup Your Class FAQ Funding Our Story Support Privacy Policy We DO NOT sell advertising to support this site. We DO NOT sell names and addresses to third parties.
There are NO POP-UP ads. There are no registration fees required for participation.
Please support this site with your voluntary contributions.
We cannot provide this service without your support. Thank You! Read Our Story

ClassTraQ 9.6001a Software Copyright © 2003 - 2014 Classreport, Inc. All Rights Reserved e1