Please Support Our Class Website in 2018. Can you chip in today?
All contributions will be DOUBLED through April 30!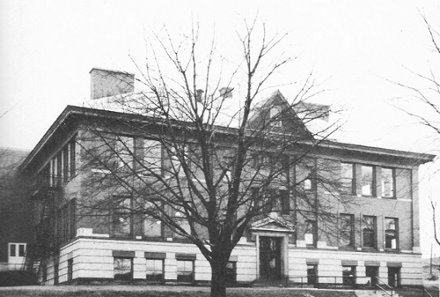 This photo can be changed by your Class Administrator.


This site is operated and funded by members of our class.
Class Administrator: Becky` Edwards
Page Hits: 4,939


50 Year Reunion Announcement!
---
Saturday, June 9, 2018
The reunion will be held at The Gathering Spot 523 Chicora Rd. Butler Pa
---
Dinner and Festivities
Saturday, June 9, 2018 - 5:00 pm
Details to follow
Our committee (Jenny, Ethel, Barb, Lana, Linda and Becky) is meeting monthly and plans for our 50th Anniversary Reunion are moving forward. We are hoping for an excellent turnout. I especially invite those who have not come to previous reunions to please join us for this very special one. If you are in contact with other class members, please remind them of the festivities and urge them to attend.
---
Class News

8/7/2009
THOSE REGISTERED FOR THE REUNION;
Lana and Duane Harriger Ethel and Harold Double Barb and Jim Mortimer Jenny Switzer Becky Edwards Gail and Jim Malinoski Jean and Karl Dobay Mike and Kathleen Smith Fred and Mary Ann Pederzo . . . Continued


World Series Champions:     Detroit Tigers Superbowl II Champions:     Green Bay Packers NBA Champions:     Boston Celtics Stanley Cup Champs:     Montreal Canadiens U.S. Golf:     Lee Trevino U.S. Tennis: (Men/Ladies)     Arthur Ashe/Virginia Wade Wimbledon (Men/Women):     Rod Laver/Billie Jean King NCAA Football Champions:     Ohio State NCAA Basketball Champions:     UCLA Kentucky Derby:     Forward pass Sports Hero:      The Hotties:     Raquel Welch, Barbara Eden, Diana Rigg, Barbara Feldon, Yvonne Craig, Jane Fonda The Heartthrob(s):      "The Quote"     "Book 'em Dano" - Jack Lord in Hawaii 5-0 "I became operational at the H.A.L. plant in Urbana, Illinois on the 12th of January 1992. My instructor was Mr. Langley, and he taught me to sing a song. If you'd like to hear it I can sing it for you." -Hal 500, 2001: a Space Odyssey Miss America:     Debra Barnes (Pittsburgh, KS) Miss USA:     Dorothy Anstett (Washington) The Scandals:      AFL Championship Game : With the Jets leading 32-29 with only 65 seconds left in the Game , the Raiders quickly scored 14 points to win, 43-32. Meanwhile, millions of American television viewers were unable to see Oakland's comeback. The NBC television network cut off the live broadcast in favor of a pre-scheduled airing of Heidi, a new made-for-TV version of the classic children's story. The Doors' Jim Morrison, at a Miami concert, drunkedly screeched "There are no rules!" and exposed "Mr. Winky." Nerd News:     Roy Jacuzzi invented the first self-contained, fully integrated whirlpool bath, and named it the Jacuzzi®. The Habit:      1st appearances & 1968's Most Popular Christmas gifts, toys and presents:     Don't Break The Ice, Hot Wheels, Battling Tops, Silly Putty*, Whirlee Twirlee Best Film Oscar Winner:     Oliver! * Silly Putty originally came out in 1950, but gained new popularity when it was announced that the Appolo astronauts brought some to the moon (stress relief, they said)
Our Class Message Board
Your participation is requested!
We would like to hear from you. Post your messages here.

ADD NEW VIEW ALL

Indicates an included photo
| | |
| --- | --- |
| Message | Diana Bonnett Sanner |
| Thanks Ethel, Barb, Lana, Jennifer, and | Wed 8/20/2014 12:19 PM |
| Reunion 2014 for classes 1968, 1969, and 1970 | Becky` Edwards |
| Greetings 1968 Classmates. We are in th | Mon 5/5/2014 6:26 PM |
| Message | Becky` Edwards |
| Happy Birthday, Fred. Hope you have a g | Sun 7/10/2011 10:36 AM |
| Message | Becky` Edwards |
| Hi class members. I checked out this we | Sun 7/10/2011 9:23 AM |
| Message | Lana Beabout Harriger |
| Happy Birthday Ethel!!! Have a great day | Thu 6/9/2011 4:04 PM |
| Message | Lana Beabout Harriger |
| Happy Birthday Barb, hope you have a gre | Sat 4/9/2011 1:27 PM |
| Message | Lana Beabout Harriger |
| Hope everyone has a safe and Happy Than | Wed 11/24/2010 7:04 PM |
| Jean Tack Dobay, Happy Birthday!!! | Jack Lewis |
| Happy 60th Birthday!!! From your profil | Tue 7/27/2010 7:01 PM |
| Message | Lana Beabout Harriger |
| Thanks Ethel! I had a great Birthday my | Tue 7/27/2010 9:07 AM |
| Belated Birthday Wishes Lana | Ethel Infantino Double |
| Sorry I forgot to post a Happy Birthday | Mon 7/26/2010 11:39 AM |
| Message | Lana Beabout Harriger |
| THANKS JACK! GLAD 60 IS GOING WELL FOR Y | Fri 7/23/2010 3:48 PM |
| Happy Birthday Larry | Jack Lewis |
| No Message Entered | Fri 7/23/2010 3:25 AM |
| Happy Birthday Lana!!! | Jack Lewis |
| Hope this is your best birthday ever! So | Fri 7/23/2010 3:24 AM |
| Message | Lana Beabout Harriger |
| Happy Birthday Fred! | Thu 7/8/2010 6:44 PM |
| Message | Jack Lewis |
| Happy 60th Fred!!! | Thu 7/8/2010 4:34 AM |
Today's Featured Biography
I read in The Derrick yesterday that Bill Campbell is the administrator of Class Report for EBHS 1969 so I looked at that site and was thrilled to see pictures of people I recognized. I then checked out class of 1968 and not too much is happening here, so.......I'll start.
I now live in Venus (between Oil City and Clarion) in a log home in the woods with 2 dogs and 4 1/2 cats. (The 1/2 is a stray who lives on the backporch whom I feed.) Although I am retired as a School Psychologist, I work a couple of days a week for a clinical practice doing psychological evaluations. I am active in a local organization called PAWS (Pet Adoption and Welfare). I studied clinical hypnotherapy and see a few clients. (certainly not the same hypnosis as we experienced at our after-prom party in Kittanning at the YMCA.) Last summer I went to New Mexico to spend a week with Balinda (Miller)and her family. She and Joe entertained me royally and Joe affectionately called Balinda and me "The Bobbsey Twins". It was great. Seems like I have to go to WalMart in Clarion to see former EBHS people: Kelly Tascarella (McNaughton) and Lana Beabout (Harriger) specifically. I talk on the phone with Joe Curran periodically and see Don Cooper occasionally in his travels throughout western Pa. for UniMart. I love to hear East Brady news, so let me hear from YOU.
I just acquired a new boxer puppy, Maya, who is my 3rd boxer. She, like her predecessors, is smart and beautiful.


Robert F. Kennedy assassination From Wikipedia, the free encyclopedia Jump to: navigation, search Robert F. Kennedy The assassination of Robert F. Kennedy, a United States Senator and brother of assassinated President John F. Kennedy, took place shortly after midnight on June 5, 1968 in Los Angeles, California. Robert F. Kennedy was killed during celebrations of his successful campaign in the Californian primary elections while seeking the Democratic nomination for President of the United States. The perpetrator was a twenty-four year old Palestinian immigrant named Sirhan Sirhan, who remains incarcerated for this crime as of 2009[update]. The shooting was recorded on audio tape by a freelance newspaper reporter, while the aftermath was captured on film. Kennedy's body lay in repose at St. Patrick's Cathedral in New York for two days before a funeral mass was held on June 8. His body was interred near his brother John at Arlington National Cemetery. His death prompted the protection of presidential candidates by the United States Secret Service. Hubert Humphrey went on to win the Democratic nomination for the presidency, but ultimately lost the election to Richard Nixon. As with his brother's death, Robert Kennedy's assassination and the circumstances surrounding it have spawned a variety of conspiracy theories, particularly in relation to the existence of a supposed second gunman. Contents
Family News Summary
Enter your Family News Item choosing from our pre-defined categories:
Anniversary, Award, Birth, Death, Diagnosis, Engagement, Graduation, Lottery, Retirement, Vacation, Wedding, Other.
Death
Georgia Roofner's husband, Richard Heginbotham, di
Posted by: Becky Edwards

7/7/2009
Calendar
There are no Calendar items on file
at this time.

Today's Featured Class Member Website
100% Crowdfunded Since 2003
Classreport.org provides free Class Websites for every graduating class of every high school with free access for all.
We are one of the premier social networking sites dating back to 2003. We are a small, family-owned business and yet freely host over a million class websites. Our Story
Classreport holds a special place in the hearts of our users: Bravos.
Class Support Status

OUR CLASS SITE IS FUNDED THROUGH
March 2018
---
This site is funded by our
Voluntary Contributions

Click Here to Chip In


Class Directory

Where in the world are you? Stats
Recent Profile Updates
| | |
| --- | --- |
| | Apr 5 |
| | Dec 19 |
| | Feb 17 |
| | Sep 30 |
| | Aug 20 |
| | Aug 14 |
| | Jul 25 |
| | Jul 11 |
U.S. Armed Forces
Active and Veterans

Please update your profile to be
included in this section.

0 from Our Class

0 from Our School

Class Poll
There is no Active Poll
at this time.
Featured Links
There are no Featured Links
at this time.
Recent Reviews
There are no reviews on file
at this time.
This area is for comments on
books, movies, music,
restaurants, etc.
Visit Other Classes
The Office
(Admin use only)
If you have any questions or comments regarding this website, please contact:

Class Administrator
Becky` Edwards

Would you like a sneak peek at a
non-functioning view of The Office?

This class reunion website is a complementary addition to your existing alumni resources.
It is a product of Classreport, Inc. and may not be affiliated with East Brady High School or its alumni association.

Does your High School Class have a full-featured Alumni Website? Start One Now!
(Or start one for your Mother, Father, Sister, Brother, Spouse, Son, Daughter, Friend . . .)



"Your site is amazing. Kudos to you and your staff. You have benefitted so many high school alumni in organizing their class reunions." 10/4/2017


"Thanks to classreport.org our class website played a huge part in the success of our Reunion. We greatly appreciate your wonderful support." 10/3/2017


"Thanks for all your hard work and ingenious spirit." 9/25/2017


"Thanks guys, you are Good!!" 9/23/2017


"I love your service and will continue to support you." 9/14/2017


"We have been using the website for more than 10 years now. It's still the best website out there for classmates to meet, collect their info and advertise their reunions. Thanks for inventing it all!" 9/11/2017


"Thank you for your assistance. It was very helpful. Looks good!" 9/5/2017


"I am so grateful I found your website. It is especially wonderful for our classmates. I will spread the word!!" 8/31/2017


"Our high school reunion was a great success and our site on ClassReport.Org was a HUGE help in that success! ClassReport.Org is by far the best platform on the Internet when it comes to high school reunions!" 8/30/2017


"Thanks for all of your help and the great web site you have. We have a great response for our upccoming reunion events in September." 8/7/2017



More bravos at: www.classreport.org/bravos




15th Anniversary!
There are no fees required for participation on this site.
Please support this site with your voluntary contributions.
We cannot provide this service without your support. Thank You!
Please read Our Story
ClassTraQ 11.003 Software Copyright © 2003 - 2017 Classreport, Inc. All Rights Reserved e0 amsc: 1