Dear Classreport Users:
We are one of the premiere social networking websites dating back to 2003. We are a small, family owned and operated business with less than 15 staff but freely host over a million class websites. Classreport holds a special place in the hearts of our users:
Bravos
. We are funded solely through your voluntary contributions. Despite our small size we have the same costs as any other site: servers, security, software, and staff. So now we ask for your support. If everyone reading this gave $15, our fundraiser would be over in one day. If Classreport is useful to you, take one minute to keep it online and ad-free for another year. Thank you.
Click here to chip in now
.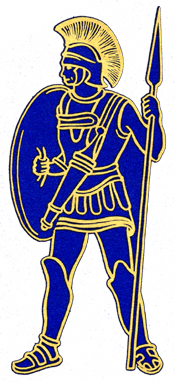 Trojans
Pennsylvania Underwriters
12th Anniversary!
Please Support Our Class Website in 2015. Can you chip in today?
All contributions will be DOUBLED through March 31!





Chambersburg Area Senior High School - 1968



This site is operated and funded by members of our class.
Class Administrator: Roger Sweeney
Page Hits: 32,746





---
50 Year Reunion Announcement!
---
Looking Ahead to Our 50th Reunion
CASHS CLASS OF 1968
We need your input as we look ahead to plan our milestone 50th Reunion. Check regularly for the details on the CASHS Class Of 1968 Website: http://cashsclassof1968.com Please complete our survey at the link listed under Event URL.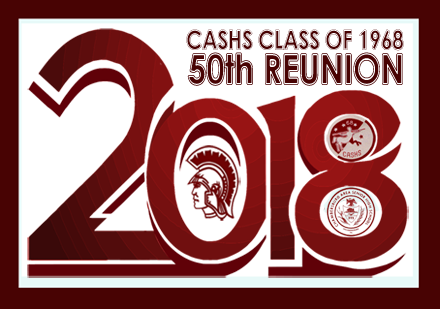 Event URL: form.jotform.co/form/32290347265858
Event Contact: CASHS CLASS OF 1968
---
Class News

12/26/2014
OBITUARY - BEVERLY CRIDER WHITSEL - DECEMBER 24, 2014
Beverly A. "Bev" Whitsel, 64, of Chambersburg, PA, passed away on Wednesday, December 24, 2014, at the Chambersburg Hospital. Born June 1, 1950, in Chambersburg, she was the daughter of the . . . Continued

11/28/2014
OBITUARY - DAVID R. SHRADER - NOVEMBER 25, 2014
David R. Shrader, 64, of Chambersburg, PA, passed away Tuesday, November 25, 2014, at his home. Born May 5, 1950, in Chambersburg, he was the son of Helen L. Haas Shrader of Chambersburg and . . . Continued

6/24/2013
OBITUARY - DARLA SUE NORTHRUP - May 22, 2013
Darla Sue Northrup, 62, of Raleigh, N.C., passed away peacefully May 22, 2013 at her home. She was born on Jan. 13, 1951, in Erie, Pa., to Harold and Helen Northrup. She graduated from C . . . Continued


68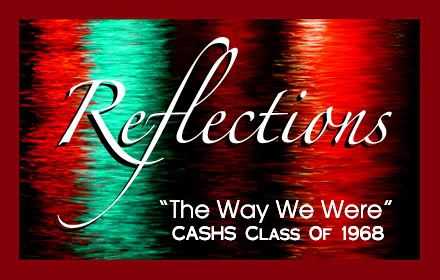 68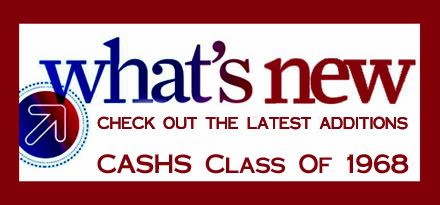 68
68
68
68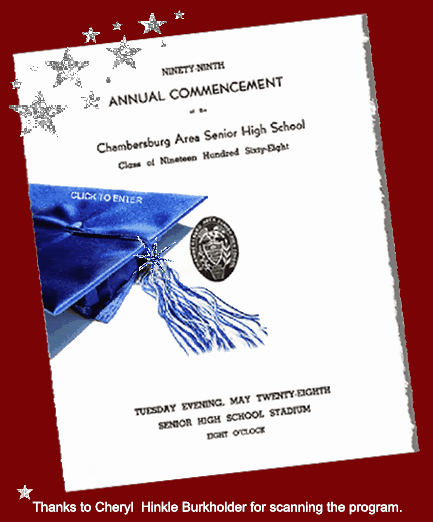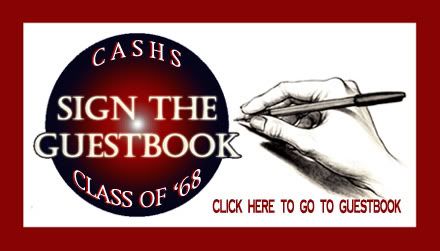 68
68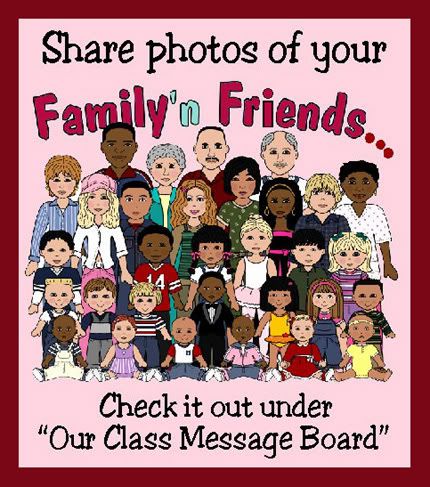 68
68

68
68
Click on above image to go to slideshow.
68