No Ads. No Spam. No Pop-Ups. No Fees. Read Our Story.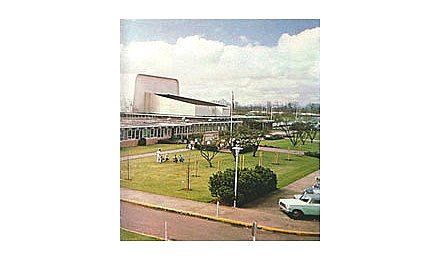 This photo can be changed by your Class Administrator.


This site is operated and funded by members of our class.
Class Administrator: Sharon Frye Boles
Page Hits: 19,382


55 Year Reunion Announcement!
---
REUNION DETAILS
Friday, September 30, 2016



NEHS Class of '61 for "Reunion 55" Update:

The response to the Reunion has been outstanding! Over 100 people have already indicated that they will be attending this fun, casual, three-day event Friday, Sept. 30, Saturday, Oct. 1 and Sunday, Oct. 2nd in Eugene!
We obtained a private room at Roaring Rapids Pizza Friday, Sept. 30 from 5 to 9 PM. The Great Bear Room will enable us to walk around and visit. The quieter atmosphere will promote more conversation and enable all to hear what is being said. The Pizza Buffet will cost $11 per person with soft drinks costing $2.25 and beer $3.25 regular/$4.25 draft, wine $5.25 per glass.


Saturday's activities include the following choices.


Share and Prayer at NEHS
Will Moir will be leading a Share and Prayer meeting at North Eugene High School from 9AM until 10:15. Please contact Will at wwmoir@q.com or 541-461-5929 so he will know how many are planning to attend. If you can't attend and have a need that you would like the group to pray for, please email it to me. The meeting will take place in the area in front of the auditorium. Gale Roid, Bob Long and Marilee Mascarenhas will help lead the meeting. Everyone is welcome.


Share and Prayer Group at Class Reunion in 2013

Walk Along the Willamette River
Gary Bartel will be leading a Walk along the Willamette River at 10:30 AM. Saturday walking event will start about 10:30 at the Greenway pedestrian/bike bridge behind Valley River Center. Large parking lot. We have a choice of 2 routes and both are 4 mile loops and both are beautiful. Will have maps available at pizza party.


Pub Tour at Noon
Jack Whitney will be leading a Pub Tour beginning at Noon. The tour will make two visits and stop to have lunch. (The "Meet-Up" address will be posted on the web site soon). This short tour will last a little over two hours.


Viet Nam Veterans Memorial Moving Wall – Skinner's Butte Park
Vietnam War veteran Gary Bartel has informed us that The Vietnam Veterans Memorial "Moving Wall" is coming to Skinners Butte Park September 29-October 2, 2016. We have a number of Vietnam War Veterans among our classmates.

Museums and Exhibits on U of O Campus
Tom Hastings suggests visiting the UO Museum of Natural and Cultural History, 1680 E. 15th, Phone (541) 346-3024 or the Jordan Schnitzer Museum of Art, 1430 Johnson Lane, (541) 346-3027, both on campus.

An Exhibit - Scrimmage: Football in American Art from the Civil War to the Present will also be available the weekend of our reunion at the Jordan Schnitzer Museum of Art.
Admission
    Museum Members FREE
    Adults $5
    Seniors (62+) $3
    K-12 (18 and under) FREE
Both museums are open Wednesday -Sunday 11 AM to 5PM.


"Grillin' Good Time", Saturday Afternoon
Will and Marlys Rutherford will once again open up their home for their classmates beginning at 1 PM. This will provide an opportunity for us to visit in a beautiful, quiet, informal setting along the McKenzie River. Lunch will be available at 3 PM. Cost for this relaxing afternoon will be less than $10 a person.
Snacks 1:00-3:00 - Chips, Dips, Salsa, Munchies

DIY Grillin' at 3:00+
    Burgers
    Hamburger
    Salmon
    Chicken
    Dogs
    Brats
    Hot
    Sausage (several flavors)

    Potato Salad, Green Salad, Fruit Salad
    Dessert - Ice Cream Sandwiches, etc.

    Beverages - Water, Soda, Fruit Drinks, GatorAid, etc., BYOB
(A map and directions will be posted on the web site and available at Roaring Rapids Pizza) 
Sunday 1pm lunch at Shadow Hills Country Club

The Shadow Hills Deluxe BBQ Buffet will be paid for by the Class treasury. Free of charge to our classmates and their guest(s). The funds in the NEHS Class of '61 Account are due to a refund received from the Hilton Hotel at our last reunion.
Menu to include: House smoked St. Louis style ribs, BBQ bone-in chicken, slow cooked, lightly smoked beef brisket, roasted potato wedges, corn on the cob, fresh fruit tray, coleslaw, potato salad, tossed green salad, and corn bread with honey butter. To be served at 2 PM.
We do need to submit our final head count by September 23.
Following lunch, Bob Welch, a local, well-respected columnist, author and speaker will regale us with stories and insights to which we can all relate. Bob is scheduled to speak at 3:30 for about 40 to 50 minutes.
(A map and directions will be provided in the coming weeks which will guide you to The Club).

HOTEL ACCOMMODATIONS FOR NEHS REUNION 55

Those interested in staying near other classmates at a reasonable rate, and in
fairly close proximity of events, the following arrangements have been made by Bill Campbell with the Holiday Inn, 919 Kruse Way and Comfort Suites, 969 Kruse Way.
The Agreements on a dual package for 15 rooms are in place for both the
Holiday Inn and Comfort Suites - Room prices are $109 per night + 10.5% tax, -
Reservations may be made by calling the hotel –

Holiday Inn    Comfort Suites                    
541-284-0707    Or        541-746-5359    

- ask for The Class of '61 Reunion group block
All guaranteed rooms are available until September 8th, 2016, those rooms not
reserved by that date will be released - the Comfort suites has a full breakfast
buffet in the price and Holiday Inn has a free shuttle service.
September 8th is the cut-off date for the special motel rates. It would help if you could tell us if you will be attending Reunion 55 well before that date. Thank you!

UPDATE YOUR BIOGRAPHY:
Please update your biography and send it to Jean Spriggs at nehs61reunion@gmail.com Please include photographs !
This update would include "what has been happening to 'you and yours' during the last five years"

YOUR JOB: Please let Sharon Boles know if you will be coming to the Rutherford Home and the Shadow Hills Golf Course and how many people will be in your party. Sharon can be reached at sboles@gbta.net, 785-391-2275 (home), or 785-731-6867 (cell).

OUR JOB: Is to ensure that we have maximized the number of your classmates who we attract to "Reunion 55" and ensure their comfort and safety while offering them the finest in Highlander Hospitality and Respect!
P.S. We have classmates who are delighted to share their homes with you if you need a place to stay. PLEASE CONTACT WILL MOIR wwmoir@q.com or 541-461-5929 if you need a place to stay or if you have a spare bedroom to share with a classmate.

WE LOOK FORWARD TO SEEING YOU AT "REUNION 55"!

---------------------------------------

September 30 and "Reunion 55" is just around the corner. If you have not already done so, please email Sharon Boles at sboles@gbta.net or call her at 785-731-6867 (cell) and confirm your attendance.
In case you are wondering, here is an updated list of your classmates who have already confirmed their attendance:

Harlan Andrews
Lynn Ash
Bob Baker
Dexter Barnes and MaryAnn
Gary Bartel and Yvonne
Dennis Betts and Bonnie
Meredith (Beymer)Sutton
Kit Brazier and Lorraine
Mary Ann (Britton)Fandrem and Duane
Russ Busey
Bill Campbell and Peg
Paula Chambers
Toni Dahl
Tad Davies and Lynne
Ginny (Johnson) Dobson
Ann (Draper) Gormley and Pete Troy
Ron Edenholm and Pam
Cheryl (Elmore) Patrick
Duane Fandrem & Mary Ann (Britton) Fandrem
Sue(Fields) Thomason and Randy
Georgienne Foster
Sharon (Frye) Boles
Bob Graham
Shirley (Gullickson) Nave
Bruce Hale and Linda
Marilee (Hampton) Mascarenhas
Tom Hastings and Jane
Marlys (Helming) Rutherford and Will
Ginny (Johnson) Dobson
Suzy (Jones) Harper and Ron
Patrick Kapsa and Christina
Beverly Kempf
Ed King and Marla
Janet (Krietz) Carothers and George
Sheralyn (Kroeger) Weller
Karen (Larson) Hillway
Dan Lenhart
Bob Long and Liz
Jon Luvaas
Bill McIntyre
Susan(Mitcheltree)Fredd-Allison and Jim Allison
Will Moir and Hildegard
Sharron (Moon) Cox and Kent
Judy(Moorhouse)Skelly
Bill Neely and Sandra
Norman Nevers
Keith Nicol
LeAnne(Olsen)Bradford and Merle
Jim Ottosen and Jan
Alex Peltier and Casey
Pat Peoples
Gale Roid and Donna
Jim Ruff and Hazel
Darla (Rupert) Armstrong
Jennie(Sanford)Arnold and Doug Lapchis
Larry Schnetzky and Jan
Roselyn(Smith)Gortler
Paul Spriggs and Jean(Uchytil)Spriggs
Ed Stauffer and Sondra
Susan(Swetland)Bloom
Mary Jane Tanksley
Don Thorne and Karen
Anna Mae(Tullar)Maxeiner and Phil
Pat(Tyburczy)Bettis
Dennis VanSant and Bonnie
Michel Vaughan
Bob Valeu and Marge
Jack Whitney and Carol
Kae Williams
Lynette (Winther) Shelley and Michael
Linda(Young)Osborn and Willard

The atmosphere will be congenial, the dress casual, the food excellent and the weather perfect! We look forward to seeing you at "Reunion 55"! (Yes, it is time to get moving on this decision!)

The Reunion 55 Planning Team

---
Class News

4/8/2016
RON BLOOM OBITUARY - DECEMBER 16, 1942 - MARCH 21, 2016
Ron was the second of three sons born to Bob and Winona (Abeene) Bloom in Cottage Grove, Oregon. The family moved to Eugene where Ron graduated from North Eugene High School in 1961. He en . . . Continued

2/26/2015
Carole Lee (Newland) Whitehead - February 5, 2015
Carole Lee (Newland) Whitehead 1943 - 2015 Just 71-years-young, Carole Lee Whitehead passed away peacefully the morning of February 5, 2015, in her home in Dundee, Oregon. As with . . . Continued

8/10/2014
Steve Robinson
Dear Classmates, I am sorry to say but we have more sad news. Received information from another classmate that Steve passed away August 8, 2014 of incurable lung cancer. God Bless him and . . . Continued


Classmates we have lost another classmate. LOIS SMITH was born in March 1943 and went to be with our Lord in December 2015. She was a sweet lady and passed away from complications of Alzheimer's Disease on New Year's Eve. She was laid to rest at Rest Haven Memorial Park in Eugene on January 11, 2016.
Today's Featured Biography
I'm a Travel Agent. I'm a Tax and Loan Specialist for H & R Block. I'm a Realtor.


Classreport.org provides free Class Websites for every graduating class of every high school with free access for all.
We are one of the premier social networking sites dating back to 2003. We are a small, family-owned business and yet freely host over a million class websites.
Classreport holds a special place in the hearts of our users: Bravos.
We are funded solely through your voluntary contributions. Can you help us keep this site online and ad-free for another year? Thank you for your support!
Please click here to contribute.
No Ads, No Spam, No Pop-ups, No Fees.
Class Support Status

Our Class Site is Fully Funded!
Additional contributions are welcome and will be used to provide support for the larger Classreport community.
CLICK HERE TO LEARN MORE
Class Directory

Where in the world are you? Stats
Recent Profile Updates
| | |
| --- | --- |
| | Aug 25 |
| | Aug 25 |
| | Aug 25 |
| | Aug 24 |
| | Aug 24 |
| | Aug 23 |
| | Aug 21 |
| | Aug 20 |
Class Poll
There is no Active Poll
at this time.
Recent Reviews
There are no reviews on file
at this time.
This area is for comments on
books, movies, music,
restaurants, etc.
Visit Other Classes
The Office
(Admin use only)
If you have any questions or comments regarding this website, please contact:

Class Administrator
Sharon Frye Boles

NEHS Site Coordinator
Dennis Walters
Class of 1987

Would you like a sneak peek at a
non-functioning view of The Office?

This class reunion website is a complementary addition to your existing alumni resources.
It is a product of Classreport, Inc. and may not be affiliated with North Eugene High School or its alumni association.

Does your High School Class have a full-featured Alumni Website? Start One Now!
(Or start one for your Mother, Father, Sister, Brother, Spouse, Son, Daughter, Friend . . .)



"Your website has been awesome to work with. It made our reunion planning and execution much easier to handle." 6/24/2016


"I have been the co-chair of the reunion for many years and am just now coming across your site. I appreciate the time you have put into this and I am sure this will help our reunion to be very successful." 6/23/2016


"Thank you all so much! Coming up on our reunion, I continue to get many compliments from class members on the website. If they only knew who the real guru's behind it are. I truly couldn't get by without you and we appreciate all that you do for us." 6/20/2016


"I so appreciate Classreport.org and I extend my gratefulness for your efforts. Best regards and good wishes!" 6/13/2016


"I am most appreciative of the Classreport.org site and your support, which far exceeds anything else out there. Many thanks for what you all have done. We are well on our way for our upcoming reunion!" 6/11/2016


"I am so impressed with the Office portion of the website and the wonderful way the information here keeps us all connected. Thank you to the whole Classreport staff for following your dreams and making this possible for so many high school reunion groups to keep in touch. We are happy to support your cause with thankfulness and gratefulness for such a helpful tool. Thank you for all that you do!" 6/10/2016


"I love your site. At my age it is hard putting names and faces together and your site makes it easier than the others. Keep up the good work." 6/6/2016


"What a great website you have!! Our reunion was the best ever because of you and we expect many more at the next one due to the outstanding success of the site! Thx so much!!" 6/4/2016


"This site has helped my class members and I connect with each other that otherwise would not have been possible. We are already starting to plan our next Reunion. Thank you for this website." 5/28/2016


"Thank you for your response to my questions. I appreciate your very kind response and I am very happy with Classreport." 5/20/2016



More bravos at: www.classreport.org/bravos




13th Anniversary!

Search All Schools Best Classes Reunions Features Setup Your Class FAQ Funding Our Story Support Privacy Policy We DO NOT sell advertising to support this site. We DO NOT sell names and addresses to third parties.
There are NO POP-UP ads. There are no registration fees required for participation.
Please support this site with your voluntary contributions.
We cannot provide this service without your support. Thank You! Read Our Story

ClassTraQ 9.7003c Software Copyright © 2003 - 2015 Classreport, Inc. All Rights Reserved e1