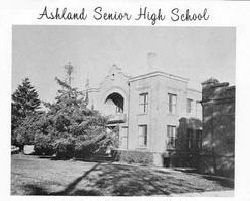 This site is operated and funded by members of our class.
Class Administrator: Class of '61' Administrator
Page Hits: 6,750


Reunion Information
Our 55th Class Reunion is coming up in 2016. We have nothing tentatively planned that can be posted at this time.
Remember the "All Class Reunion" Day.

Every year, it is the last Saturday of July.

A coffee gathering in the Ashland High School Quad at 10:00 am and Buffet in the evening.

The All Class Reunion information will be confirmed and posted in the Reunion Section. The cost and location of the buffet will be announced there also.

Register with Alan Hassell.



If this is your first visit, register per the instructions below. Update your profile information also.
Home Page Table of Contents

On the home page, I have colored various sections to help you locate instructions. I will put up 2 colors which will be the background color and the border color, like this one is Yellow/Orange.

1. Blue/blue is general assistance via an Email request. Just below it is the link to classmate stories.

2. Gold/Bronze is how to post to various forums.

3. White/Violet is instructions on posting pictures, slideshows and Movies.

4. Green/Green is general site information.             

5. White/Blue is how to register and update your profile.

6. Violet/Violet is Search instructions and Picture links.

7. Red/Red is Other Class Activites.
This site will always be under construction!
Check back often for Up-dates and Class Reunion information.
On this site, you have many things that you can post directly into. You can post just anything on your profile. The exceptions are listed below for first what you can do. In the right column there are 3 things that you can post to if you have logged on, Recent Reviews, Recommended Recipes and Prayer Requests. In the left column there is Our Class Message Board. I recommend that you type the message you want to post into a word processor first and then after you have spell checked it, The copy it to the clipboard and paste it into the location you have selected. This is true of the profile also. On the profile, you can answer all the questions listed but remember that these postings will be shown to the public at large. You have to have the administrator or assistant post the Yearbook and Now picture on the Profile. On the Home Page the administrator must do the posting to The Calendar, Family News Summary, Reunion Announcement area and Featured Links. If you have a movie, slide show or an album of pictures that you would like to show, your can post those on your Profile page. If it is worthy of the Home Page, contact the Administrator and the information can be moved from your site to the Home Page. I also have the ability to make links to some profiles from the Home Page. For help or assistance, make selection below.
For help or assistance, make selection below.
First Visit Here? Click Here to Register
Featured Links
Just to the right are some links to various Class Sites. Please check out these sites by clicking on the link name.
There are sections that you can post in just below the Featured Links. Please feel free to use them. Do not forget about the Class Message Board and the Family News Summary sections. You can post entries there also.
Instructions to post Pictures, Slideshows and Videos on your Profile.
Placing pictures or even a slideshow of your pictures is something that you can do on your Profile.

For pictures, you will want to make a photo album and use the services of photobucket.com or the other providers of these types of services.

For Slides, you need to go through slide.com or slideshow.com for the making of a slideshow. They are download sites that will make the slideshow for you. You download the pictures, order them the way you want them to be shown and you can even select background music.

Once this is done, they provide the HTML coding to be placed on the profile. I would open a text editor like Notepad to save the HTML coding there first as you do not want to loose this. It is the access to those pictures. Then post the code to the Profile in the Slideshow section provided.

I use Windows Movie Maker and download what I made to youtube.com where they make the video and store it for you. They, also, give you the HTML code that you insert into your profile page.

If you are planning on taking on this type of project and feel uneasy in doing such, select the green Assistance button in the blue box above and drop me a line.

Our Class Message Board
Your participation is requested!
We would like to hear from you. Post your messages here.

ADD NEW VIEW ALL

Indicates an included photo
| | |
| --- | --- |
| Message | from Linda Barker Monroe |
| Deceased classmates: Forrest Farmer Do | Wed 7/28/2010 11:21 PM |
| 1961 deceased classmates: | Linda Barker Monroe |
| Deceased 1961 classmates: Forrest Farm | Wed 7/28/2010 11:19 PM |
Today's Featured Biography
after school, worked in the lumber industry until it started to go south. Moved to the portland area to find work. Worked in a TV store in a mall (still hate them to this day).
went on to manage music stores. sold lots of guitar picks, pianos, and organs.

later, got into outside sales, which i stayed in until the obama economy brought the building trade to a screeching halt.

after that, I decided i needed a rest, so i retired and became a cattle baron. we have twoo cows, Bella and, Nina along with with their two kids, Liberty ("Born on the Fourth of July", and Sir Loin, about a month later.


When was this?

Site Information
This is a totally Fee Free site.
The contribution is only to give the Administrator some extra tools provided by ClassReport.org. This site can exist without these tools. Do not feel obligated in any way to contribute. Any Help would be appreciated though.

Class Administrator
Register so we can find you when the Reunion Committee convenes.
To register, click the link below and find youself. If you are not listed, click to Add your name. Enter a password to keep people out of your private Profile information. The address and phone number will never be shown. You have the choice to show your city of residence and your Email address. Showing the Email address will provide a way for classmates to contact you, but that is your choice. The BIO will show to visitors of your page. Please enter something but remember that the world can see it. If you need help, see the Assistance section.



First Visit Here? Click Here to Register



Finding a classmate on the site.
In the red line at the top of this Home Page you will find some links to various sections on this site. The Class Directory will provide the access to the classmate pages. The Administrator addresses come up but are not part of the alphebetic list. You must select A through Z to find the classmate. Only information they feel they want to show is displayed.
As this is a site still under construction, not every class member has logged on. Spread the word that the site exists and also feel free to post in the various sections. If you have Class News, send it to the News link near the top and I will see that is posted.

Assistant Class Administrator.


Family News Summary
Enter your Family News Item choosing from our pre-defined categories:
Anniversary, Award, Birth, Death, Diagnosis, Engagement, Graduation, Lottery, Retirement, Vacation, Wedding, Other.
There is no Family News on file
at this time.
Calendar
There are no Calendar items on file
at this time.

Today's Featured Class Member Website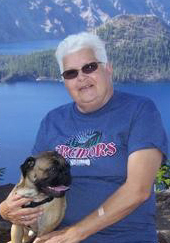 On this Ashland Class of 1961 site:
There are 20 registered classmates as of 10/20/2008
In 2016, 70 registered Classmates but 0 Veterans
The site was established on 09/18/2008.
A general broadcast of its existance was sent out on 10/16/2008. Keep the registrations coming in. Notify all of your classmates again. Call them, Email them, Snail mail them. Get them to look at the site. All they need to do is go to the library and browse classreport.org and they can get to this site from there.
No Email address is required.
No Fees either.

Class Activities Information Area

Classreport.org provides free Class Websites for every graduating class of every high school with free access for all.
We are one of the premier social networking sites dating back to 2003. We are a small, family-owned business and yet freely host over a million class websites. Our Story
Classreport holds a special place in the hearts of our users: Bravos.
We are funded through voluntary contributions. Can you help keep this site online for another year? Thank you for your support!
Please click here to contribute.
Class Support Status

Our Class Site is Fully Funded!
Additional contributions are welcome and will be used to provide support for the larger Classreport community.
CLICK HERE TO LEARN MORE
Class Directory

Where in the world are you? Stats
Recent Profile Updates
| | |
| --- | --- |
| | Mar 19 |
| | Jul 8 |
| | Feb 4 |
| | Jan 26 |
| | Jul 21 |
| | Jul 9 |
| | Jan 15 |
| | Jan 20 |
U.S. Armed Forces
Active and Veterans

Please update your profile to be
included in this section.

0 from Our Class

61 from Our School

Class Poll
There is no Active Poll
at this time.
Recent Reviews
There are no reviews on file
at this time.
This area is for comments on
books, movies, music,
restaurants, etc.
Visit Other Classes
The Office
(Admin use only)
If you have any questions or comments regarding this website, please contact:

Class Administrator
Class of '61' Administrator

Would you like a sneak peek at a
non-functioning view of The Office?

This class reunion website is a complementary addition to your existing alumni resources.
It is a product of Classreport, Inc. and may not be affiliated with Ashland High School or its alumni association.

Does your High School Class have a full-featured Alumni Website? Start One Now!
(Or start one for your Mother, Father, Sister, Brother, Spouse, Son, Daughter, Friend . . .)



"Thank you so much for doing this. I appreciate it" 7/21/2017


"We had our 50th reunion in June. It was a great success in large part due to the creation and use of the Classreport web site. Of our 379 classmates, we've located 322 and confirmed another 46 are deceased. We've had 7,900 hits in less than a year. Thanks for making available a great product that we will continue to use!" 7/14/2017


"My name is Debbie and I'm a teacher. I came across your page while searching for information about genealogy for an upcoming student project. The resources you have are very helpful! I just wanted to thank you and thought you should know how useful it is as it's made collecting information a lot easier." 7/11/2017


"Y'all Rock!" 7/11/2017


"Just want to send you a huge 'thank you' for your awesome website! Using this website has been such a blessing and an ease in creating name tags for our reunion and just having our classmates keep in touch. We had the best 50th reunion with the most attendees ever! This class of ours has had a reunion every 5 years since graduation. Not sure if we will have another one but the website will keep us connected. Again, thank you for this awesome website." 7/10/2017


"I want to thank you for running this site! It is a huge support in keeping track of everyone and getting the word out about reunions." 7/6/2017


"Ttanks for your support. I was able to get the correct document uploaded. Your site is amazing." 2/9/2017


"You have done a GREAT job with this site. I will be telling our class to update their profiles." 2/8/2017


"My class appreciates your organization more than I can say. THANK YOU." 2/8/2017


"Many thanks for the news update about our class. The site is really looking great!" 2/6/2017



More bravos at: www.classreport.org/bravos




14th Anniversary!
There are no fees required for participation on this site.
Please support this site with your voluntary contributions.
We cannot provide this service without your support. Thank You!
Please read Our Story
ClassTraQ 11.003 Software Copyright © 2003 - 2017 Classreport, Inc. All Rights Reserved e1 amsc: 1