Please Support Our Class Website in 2018. Can you chip in today?
All contributions will be DOUBLED through September 30!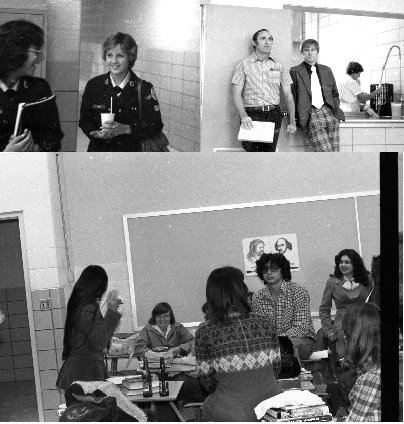 The photos under the featured links were moved. Please let me know if a link is bad so I may fix it. Thank you


This site is operated and funded by members of our class.
Class Administrator: Bradford Nickels
Page Hits: 63,227


Event Announcement!
---
WHS Homecoming Parade, Cars, Clubs needed
Wednesday, October 3, 2018 - 6:00 pm
Line up for the parade will begin at 5:30 p.m. It will start promptly at 6:00 p.m. at the Huber Center
Wayne High School Student Council is beginning to prepare for the 2018 Homecoming Parade and is looking for clubs or groups to walk in the parade. This has become an annual event and a great way to bring the school and community together. We look forward to hearing back from you. The information for the parade is listed below.

When: Wednesday, October 3rd at 6:00 p.m.

Rain Day is set for Thursday October 4th at 6:00p.m.



Information:

We would love to have our elementary schools, middle school band, committee groups, restaurants, businesses, school clubs, sports teams, and anyone else who is interested in participating.

Line up for the parade will begin at 5:30 p.m. It will start promptly at 6:00 p.m. at the Huber Center parking area across the street from St.Peter. The Parade route will start at the centerís exit and end at Wayne High School.



Contact:

If you wish to participate please contact Jessica Livesay at email: Jessica.livesay@huberheightscityschools.org

Or call Wayne High School 233-6431





Mrs. Jessie Livesay

Wayne High School

Social Studies Teacher

Student Council Advisor
Event Contact: Jessica Livesay
---
WHS Homecoming 2018, Alumni Band, Warriorette, Flag, and Cheerleaders
Friday, October 5, 2018 - 7:00 pm
Band and Warriorette Rehearsal

Rehearsal October 4th from 5:00-5:45

Rehearsal October 5th from 4:30-5:00 followed by game
Event Contact: Brad
---
2018 Class Reunions
Wednesday, October 31, 2018
Class of 1979, 40 year Reunion
Saturday, July 27, 2019
Rip Rap Roadhouse
6024 Rip Rap Rd, Dayton, OH 45424
6:00pm - 11:30PM
Contact Teri Buckholtz Willhoite via Facebook event

Class of 1983, 35 Year Reunion TBA

Class of 1988, 30 Year Reunion TBA

Class of 1993, 25 Year Reunion
September 14-15
Contact Bridgitte Hatfield for more information


Class of 2003, 15 Year Reunion TBA

Class of 2008, 10 Year Reunion TBA


---
Wayne H.S. Alumni Directory
Thursday, November 1, 2018
Post card or call: 800-539-2636
Alumni Directory Update: Lets try this again. There will be a new mailing of postcards coming out this weekend. They will have a Dallas Texas return address. They are legitimate.
There will be a dedicated 1-800 phone number to call to update your information if you so choose. Information gathered is for the directory only. Once the directory is published you will not be contacted. After updating your information you will be presented with a soft-sell for a copy of the directory and other stuff. You are under no obligation. Sales is how PCI makes their money for doing our research. The information is provided on a class by class basis from me for reunion planning. Your file will be scrubbed if you so choose.

Please email me if you have any questions. If you did not get the previous post card. Please email me your
"fname (maiden name) lname,
address
Class Number
and I can now add it to the publishers data base. Please do not post it on facebook.

Thank you,
Brad Nickels '77
brad.nickels@warrioralumni.org
More Information: Click To Open
Event Contact: Brad Nickels
---
Retromercial / TV / Music
Tuesday, December 31, 2019 - 7:00 pm

Burger Chef TV 1974



Lost in Space Theme Song 1965
Sweet Sensation-Sad sweet dreamer-1975
---
70 internet radio (WSWO Oldies Huber Heights)
Tuesday, December 31, 2019 - 8:00 pm
50, 60, & 70s Radio, WHS sports on Fridays
Huber Heights Radio www.daytonoldies.org is WSWO Dayton Oldies 97.3, the Dayton Areaís only community oldies station. Playing the hits of the 50ís, 60ís and 70ís, and live sports broadcasts of the Wayne High School Warriors, live community events, hourly community announcements, and weekly programs such as big band music and Sunday morning church broadcast. One of my favorite is Everything 70's Saturday nights with Mike Shaver (the record saver) from 6:00PM to 9:00PM.

And now for your listening enjoyment, me, "Blazin' Brad" Tuesday Afternoons from 3 to 6pm

Your Volunteer run station 24/7 and streaming world wide at daytonoldies.org


Click here visit the radio web page


Click here to stream the music.
---
Local Weather
Tuesday, December 31, 2019 - 10:00 pm
---
Class News

2/5/2018
Updating the Alumni Directory 2018`
Every 5 year we update the alumni directory. Please make sure your postal mailing address is updated in your profile. You will receive a post card in the mail this summer to update your in . . . Continued

12/8/2008
A New Wayne High School!
The clock is ticking. Wayne High School as we know it will be coming down. Huber Heights City Schools (Wayne Township) taxpayers in cooperation with the Ohio Schools Facility Committee hav . . . Continued

3/28/2007
New Members need to add a Profile change status
Web Site Note: To change your status from Missing to Located you must include a current Street Address Or Phone Number Or Email Address in your profile. Your street address and phone number . . . Continued


Today's Featured Biography
Grad:
Wright State University - BS Engineering Physics
University of Missouri - BS Computer Science
Univeristy of Missouri - MA Mathematics


Classreport.org provides free Class Websites for every graduating class of every high school with free access for all.
We are one of the premier social networking sites dating back to 2003. We are a small, family-owned business and yet freely host over a million class websites. Our Story
Classreport holds a special place in the hearts of our users: Bravos.
Class Support Status

OUR CLASS SITE IS FUNDED THROUGH
August 2018
---
This site is funded by our
Voluntary Contributions

Click Here to Chip In


Class Directory

Where in the world are you? Stats
Recent Profile Updates
| | |
| --- | --- |
| | Jun 28 |
| | Feb 5 |
| | Dec 1 |
| | Sep 5 |
| | Jul 4 |
| | Jun 20 |
| | Jun 20 |
| | Jun 20 |
Class Poll
There is no Active Poll
at this time.
Recent Reviews
There are no reviews on file
at this time.
This area is for comments on
books, movies, music,
restaurants, etc.
Visit Other Classes
The Office
(Admin use only)
If you have any questions or comments regarding this website, please contact:

Class Administrator
Bradford Nickels

WHS Site Coordinator
Bradford Nickels
Class of 1977

Would you like a sneak peek at a
non-functioning view of The Office?

This class reunion website is a complementary addition to your existing alumni resources.
It is a product of Classreport, Inc. and may not be affiliated with Wayne High School or its alumni association.

Does your High School Class have a full-featured Alumni Website? Start One Now!
(Or start one for your Mother, Father, Sister, Brother, Spouse, Son, Daughter, Friend . . .)



"Just discovered your product today while trying to locate classmates ahead of our 50th reunion in 2020. The fact that you did this in a noncommercial manner in a world where everything has a price tag deserves recognition and respect, in my view. Thank you and good luck in all your endeavors." 5/5/2018


"THANKYOU so much for handling this for us! We are so appreciative! It looks GREAT!" 5/2/2018


"Thank YOU for helping us get the word out! I've posted a link to the website on our FB group page and vigorously encouraged other classmates to contribute" 4/27/2018


"Your site is amazing. Kudos to you and your staff. You have benefitted so many high school alumni in organizing their class reunions." 10/4/2017


"Thanks to classreport.org our class website played a huge part in the success of our Reunion. We greatly appreciate your wonderful support." 10/3/2017


"Thanks for all your hard work and ingenious spirit." 9/25/2017


"Thanks guys, you are Good!!" 9/23/2017


"I love your service and will continue to support you." 9/14/2017


"We have been using the website for more than 10 years now. It's still the best website out there for classmates to meet, collect their info and advertise their reunions. Thanks for inventing it all!" 9/11/2017


"Thank you for your assistance. It was very helpful. Looks good!" 9/5/2017



More bravos at: www.classreport.org/bravos




15th Anniversary!
There are no fees required for participation on this site.
Please support this site with your voluntary contributions.
We cannot provide this service without your support. Thank You!
Please read Our Story
ClassTraQ 11.003 Software Copyright © 2003 - 2017 Classreport, Inc. All Rights Reserved e0 amsc: 1