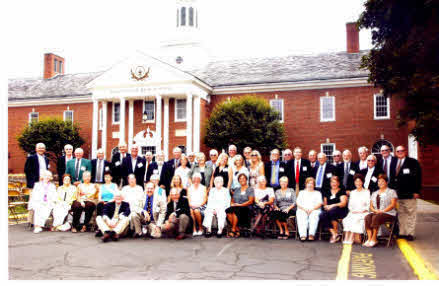 50th REUNION-CLASS PHOTO



This site is operated and funded by members of our class.
Class Administrator: Harry Fallon
Page Hits: 6,519


---
60 Year Reunion Announcement!
---

MAY 4 AND 5, 2018
Cambria Hotel & Suites - Downtown
250 Main Street, White Plains, NY

ATTENDING:
John and Barbara Baker Bay
Stu and Diane Strang Benedict
Irene Breuning Larsen
Carole (Callies) and Michael Ortiz
Len and Marsha Charney
Joe Cirillo
Ross and Donna Crawford
Frank and Kathy Cuccia
Dottie Dennis Goldman and Carl Goldman
John and Gina Driscoll
Jan Evans McNamara and Robert Evans
Harry and Jill Fallon
Barbara Gullotta Tocci
John and Diane Holme
Karen Knapp Stanmyre
Diane Kreuter McCarthy
Patty LoPiccolo Mosello
Claire Rowan Chiarello and Bob Chiarello
Warren Schloat
Barbara Spaulding Gildersleeve
Harold Thompson and Susan McKay
Jan and Anna Van Cort
Bob and Deborah Wick
---
Class News

2/2/2018
HOTEL RESERVATIONS - REVISED 2/2/18
We've booked a block of rooms at the Cambria Hotel & Suites White Plains-Downtown. You may arrive on Thursday May 3, Friday May 4, or Saturday May 5 – the choice is yours. All reserved ro . . . Continued

10/19/2017
60TH REUNION SATURDAY ACTIVITIES (MAY 5, 2018)
If you wish to participate in either of the following two organized activities on Saturday, May 5, we need to know in advance. Please advise via email by February 1 to pleasantvilleclass58@ . . . Continued

9/9/2017
60TH REUNION HOTEL RESERVATIONS
We've booked a block of rooms at the Cambria Hotel & Suites White Plains-Downtown. You may arrive on Thursday May 3, Friday May 4, or Saturday May 5 – the choice is yours. All reserved room . . . Continued


Our Class Message Board
Your participation is requested!
We would like to hear from you. Post your messages here.

ADD NEW VIEW ALL

Indicates an included photo
| | |
| --- | --- |
| Message | Ted Robinson |
| Everyone should extend thanks to Harol | Sun 12/7/2014 12:36 PM |
| View the Slide Shows | Rob Smith |
| Hi Classmates, The photos are courtesy | Tue 5/20/2008 8:19 AM |
| Message | Melissa Buhler |
| I wish the class of '58 PHS reunion atte | Tue 5/6/2008 4:39 PM |
| Mary | Mary Lanning Brophy |
| I live in St. Petersbutg Fl. My 2 daugh | Sun 4/27/2008 11:28 AM |
| Message | Ross Crawford |
| Please enter or expand your profiles wit | Thu 1/17/2008 3:08 PM |
Today's Featured Biography
I've made a couple of swings at this—both whiffs, or, at best, foul balls. I keep coming back to just the three names shown above (i don't mean "kieffer and hahn"). They seem to be what's significant, and three grandkids (from six to two—or, if babysitting, dawn to dusk). Some of you (actually quite a few of you, now that I think about it) knew my parents. Mom died a few days before 9-11. She often annoyed me (as does Marilyn) by asking: "How's Johnny, or Stuey, or Diane, or Jimmy, or Bill?" etc. (you get the picture). And I always had to say (and still do, when Marilyn asks): "Yea, I hope they're well—I'll get right on that." What the hell is the matter with me? Dad lives in Florida—he no longer throws BP, just bs. My brothers, Jed and Pete, are both stars in the world of arts and letters. I blame it on the education becoming better at PHS after we left. The other day Marilyn found a newspaper article that my mother must have clipped. In it is our lineup against Rye Neck: "Johnson (cf); Seely (1b); Devine (ss); Farquar (p); Spence (c); Larissa (c); Larkin (lf); Munch (lf); TeCarr (2b); Roberts (3b); Restino (rf)." And there is another right-fielder listed, but the name has faded. It looks like there's an "a" and an "i", but that's all I can read. Who's he? Pleasantville 10, Rye Neck 2. Fair ball—can we leave it at that?


Family News Summary
Enter your Family News Item choosing from our pre-defined categories:
Anniversary, Award, Birth, Death, Diagnosis, Engagement, Graduation, Lottery, Retirement, Vacation, Wedding, Other.
Death
According to my research, 37 '58 graduates have
Posted by: Theodore Robinson

6/16/2014

Death
Jay Shepard (email from Nina Cozzubbo).Just in cas
Posted by: Robin Smith

9/20/2010

Birth
11th grandchild, Melissa Jo Wade had a healthy arr
Posted by: Roger Wade

7/19/2010

Death
Ethel "Sandy" Johnson passed away July 25, 2009.
Posted by: Carole Callies Ortiz

1/19/2010

Death
Zeke Hunter: Some sad news. Ezra "Zeke" Hunter pas
Posted by: Robin Smith

5/20/2009

Illness- Ruth Evers
Email from Ross Crawford Re: Ruth Evers Friends,
Posted by: Robin Smith

10/22/2008

Death
OBITUARY: Peter William Kuracheck Kurachek – Pete
Posted by: Robin Smith

10/17/2008
Calendar
There are no Calendar items on file
at this time.

Today's Featured Class Member Website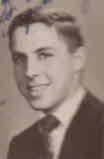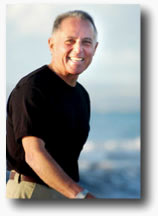 Classreport.org provides free Class Websites for every graduating class of every high school with free access for all.
We are one of the premier social networking sites dating back to 2003. We are a small, family-owned business and yet freely host over a million class websites. Our Story
Classreport holds a special place in the hearts of our users: Bravos.
Class Support Status

Our Class Site is Fully Funded!
Additional contributions are welcome and will be used to provide support for the larger Classreport community.
CLICK HERE TO LEARN MORE
Class Directory

Where in the world are you? Stats
Recent Profile Updates
| | |
| --- | --- |
| | Jun 2 |
| | Jun 2 |
| | May 1 |
| | May 1 |
| | Apr 25 |
| | Apr 14 |
| | Apr 5 |
| | Apr 4 |
Class Poll
There is no Active Poll
at this time.
Recent Reviews
There are no reviews on file
at this time.
This area is for comments on
books, movies, music,
restaurants, etc.
Visit Other Classes
The Office
(Admin use only)
If you have any questions or comments regarding this website, please contact:

Class Administrator
Harry Fallon

Would you like a sneak peek at a
non-functioning view of The Office?

This class reunion website is a complementary addition to your existing alumni resources.
It is a product of Classreport, Inc. and may not be affiliated with Pleasantville High School or its alumni association.

Does your High School Class have a full-featured Alumni Website? Start One Now!
(Or start one for your Mother, Father, Sister, Brother, Spouse, Son, Daughter, Friend . . .)



"Just discovered your product today while trying to locate classmates ahead of our 50th reunion in 2020. The fact that you did this in a noncommercial manner in a world where everything has a price tag deserves recognition and respect, in my view. Thank you and good luck in all your endeavors." 5/5/2018


"THANKYOU so much for handling this for us! We are so appreciative! It looks GREAT!" 5/2/2018


"Thank YOU for helping us get the word out! I've posted a link to the website on our FB group page and vigorously encouraged other classmates to contribute" 4/27/2018


"Your site is amazing. Kudos to you and your staff. You have benefitted so many high school alumni in organizing their class reunions." 10/4/2017


"Thanks to classreport.org our class website played a huge part in the success of our Reunion. We greatly appreciate your wonderful support." 10/3/2017


"Thanks for all your hard work and ingenious spirit." 9/25/2017


"Thanks guys, you are Good!!" 9/23/2017


"I love your service and will continue to support you." 9/14/2017


"We have been using the website for more than 10 years now. It's still the best website out there for classmates to meet, collect their info and advertise their reunions. Thanks for inventing it all!" 9/11/2017


"Thank you for your assistance. It was very helpful. Looks good!" 9/5/2017



More bravos at: www.classreport.org/bravos




15th Anniversary!
There are no fees required for participation on this site.
Please support this site with your voluntary contributions.
We cannot provide this service without your support. Thank You!
Please read Our Story
ClassTraQ 11.003 Software Copyright © 2003 - 2017 Classreport, Inc. All Rights Reserved e1 amsc: 1