Dear Classreport Users:
We are one of the premier social networking websites dating back to 2003. We are a small, family-owned and operated business with less than 15 staff, yet we freely host over a million class websites. Classreport holds a special place in the hearts of our users (See
Bravos
). We are funded solely through voluntary contributions. Despite our small size, we have the same costs as any other site: servers, security, software, and staff. So we are asking for your support. If everyone reading this gives $15, our fundraiser will be over in one day. If Classreport is useful to you, take one minute to keep it online and ad-free for another year. Thank you for your support.
Click here to help out now
.

Cardinals
12th Anniversary!
Please Support Our Class Website in 2016. Can you chip in today?
All contributions will be DOUBLED through February 29!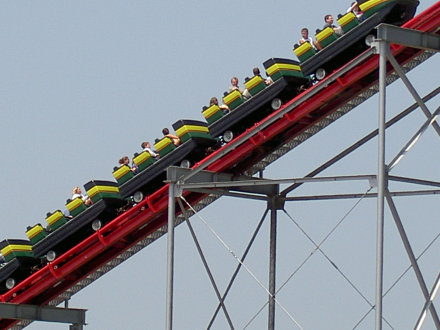 This photo can be changed by your Class Administrator.


This site is operated and funded by members of our class.
Class Administrator: Phil Winans
Page Hits: 1,272


Class News

3/31/2008
Tips for your first visit here
HOW TO USE THIS SITE If you are a newcomer WELCOME!!! Here are a few hints to help you fully utilize this website if you are a classmate from the SHS Class of 74 and this is your first . . . Continued

3/31/2008
Opening thoughts
It's about time to open things up here and start to think about what this class wants to do for the 35th coming up in 2009. It will be here before we all know it...(just like our birthdays!) . . . Continued


Today's Featured Biography

Hi everyone, the cliff notes for me.

After high school, bummed around the ol' town for the summer and headed out although not to California like I had intended to, but to college for awhile in Nashua, NH. Ever since then, have stayed in the Southern NH area. I have grown to love it here, the beach, mountains and big city all less than a hour away.

Spent a year in college, played a season of college hoop but I found I was bored with the college scene plus I hated studying and listening to dull professors! So I left the safe haven of the educational institution and hit the real world.

My first job was in the mid 70's in a sweatshop luggage factory for about 3 years and then an educational equipment company for another 5. Ate a lot at McDonalds those days!

All in all I had a great time in the 70's and 80's my young and wild days, and too much to cover in here. Didn't have much money, lived in a one or 2 room pads, but have no regrets.

Made a ton of friends, had many incredible and weird adventures and there was always something going on.

Got a big break in 1983 when I ran into a friend who used to work at the luggage factory who was then working at Digital Equipment Corporation. He got me hired, (who says networking doesn't get you in the door?) Thus my career in the security profession was born. Spent the next 17 years at DEC Security in various capacities until I got got the axe in January of 2000.

So in spring of 2000 I embarked on a short lived career in the blood sport called day trading. What followed was the best 6 months of my life at what best could be described as not a job, working out of my office at home. Yes I even worked in my jammies even at times! "L" And it being summer made it even better. I was usually done by 10 or 11 and the rest of those lazy summer days were mine. Got a lot of things done around the house that summer. In late fall of 2000 I decided to get back to being more conservative and prudent..yes, my wife and sanity prevailed!

I went back to the real world again to my present job managing a security staff for the world's largest networking company (Cisco Systems) Love it there and hope this will last.

Grew up along the way through all this got married in "87" and raised 2 stepdaughters who are now both married and we know have 3 grandkids. Celebrated our 20 anniversary last year.

My non-working interests: I'm a avid hiker and love hiking in the Monadnock and White Mountain regions. My specialty is bushwhacking (going off trail) Anywhere there's a path and sometimes not. Anyone who wants to come along feel free to join me! I have also taken up kayaking.

I am also really into Digital photography as I have a Canon Power Shot S50 and love it! The internet and computers are another big interest for me too.

My other interests include anything that will challenge me physically, strength training, anything outdoors, etc. I know a lot of you remember me as a basketball player. Sadly my competitive days as a basketball player are over although I could still play as I have thankfully avoided injuries. I decided to quit while I was ahead. Still will shoot around and maybe play a little 1 on 1 or 5 on 5 at home or the Y,and that's it. I can still dunk it though with a good head start..;-)

So here I sit, thinking about alot of you and hoping your lives have been for the most part good. I would love to hear from anyone as we are not getting any younger and those class reunion numbers are getting bigger. So please don't be afraid to reach out and contact me! I know I am guilty of not reaching out as much as I should, forgive me if I've missed anyone.

I have attended the past 2 reunions and had a good time at both. Haven't gotten around to some people as much as I would have liked to, but hope make up time through here. I'll post pix later. I hope this web site will get more of us to come to the 35th. Take care all.

Phil (Stretch) 1974


Classreport.org provides free Class Websites for every graduating class of every high school with free access for all.
We are one of the premier social networking sites dating back to 2003. We are a small, family-owned business and yet freely host over a million class websites.
Classreport holds a special place in the hearts of our users: Bravos.
We are funded solely through your voluntary contributions.
No Ads, No Spam, No Pop-ups, No Fees.
Class Support Status

OUR CLASS SITE IS FUNDED THROUGH
January 2016
---
This site is funded by our
Voluntary Contributions

Click Here to Chip In


Class Directory
| | | |
| --- | --- | --- |
| | | |
| | 3 | |
| Missing: | 0 | |
| Deceased: | 0 | |
| Total On File: | 3 | |
| | | |
| | 2 | |

Where in the world are you? Stats
Recent Profile Updates
| | |
| --- | --- |
| | Mar 22 |
| | Jan 11 |
| | Mar 30 |
| | Feb 28 |
| | Jan 14 |
U.S. Armed Forces
Active and Veterans

Please update your profile to be
included in this section.

0 from Our Class

0 from Our School

Class Poll
There is no Active Poll
at this time.
Featured Links
There are no Featured Links
at this time.
Recent Reviews
There are no reviews on file
at this time.
This area is for comments on
books, movies, music,
restaurants, etc.
Visit Other Classes
The Office
(Admin use only)
If you have any questions or comments regarding this website, please contact:

Class Administrator
Phil Winans

Would you like a sneak peek at a
non-functioning view of The Office?

This class reunion website is a complementary addition to your existing alumni resources.
It is a product of Classreport, Inc. and may not be affiliated with Stevens High School or its alumni association.

Does your High School Class have a full-featured Alumni Website? Start One Now!
(Or start one for your Mother, Father, Sister, Brother, Spouse, Son, Daughter, Friend . . .)



"Thanks again for all you do for classreport.org. It is a great service for us and other classes." 10/15/2015


"You all are doing a great job!" 10/10/2015


"On behalf of our class thank you for the wonderful free service you provide to our classmates via our web site you support.This is a very good service!" 10/9/2015


"We appreciate all your effort establishing and upgrading the Classreport networking, social website. Thank you." 10/5/2015


"You guys are great!" 9/15/2015


"Nice site." 9/7/2015


"Thanks for putting together great websites for alums to enjoy. Great job." 9/5/2015


"This is a great web site." 8/31/2015


"Your instructions worked perfectly. Thank you so much." 8/28/2015


"Thanks so much for your site as we use it quite often!" 8/21/2015



More bravos at: www.classreport.org/bravos




12th Anniversary!

Search All Schools Best Classes Reunions Features Setup Your Class FAQ Funding Our Story Support Privacy Policy We DO NOT sell advertising to support this site. We DO NOT sell names and addresses to third parties.
There are NO POP-UP ads. There are no registration fees required for participation.
Please support this site with your voluntary contributions.
We cannot provide this service without your support. Thank You! Read Our Story

ClassTraQ 9.7003c Software Copyright © 2003 - 2015 Classreport, Inc. All Rights Reserved e0