Please Support Our Class Website in 2016. Can you chip in today?
All contributions will be DOUBLED through June 30!



---
ATTN: Please, please, please, please, please
include your EMAIL address
when updating your profile -
you do not have to make it public,
but it makes contacting classmates so
much easier
---
Did you forget something,
like your password?

Or maybe your email has changed,
so you can't even get a password reminder???

No problem - just email Cathy at fzn1989@hotmail.com
with your preferred email and she can set you up in a jiffy!

---
GOT FACEBOOK?

(Get it if you don't)
We want you in our alumni group!

---
This site is operated and funded by members of our class.
Class Administrator: Cathy Howell Ambrose
Page Hits: 55,854


Class News

10/18/2008
Join the FZN Class of
In addition to the Classreport site, we've started an alumni group in Facebook. Come chat with us at: https://www.facebook.com/groups/175722595773721/. SEE Y'ALL THERE! . . . Continued

5/26/2005
Active Duty Class Members
If you are an active duty soldier (or know of a classmate who is), please post your name, your unit, where you are serving, and anything else you'd like to add in the "New Messages" section . . . Continued

5/26/2005
Cathy will post your "Now" photo.
Send me your "now" photos at fzn1989@hotmail.com as an email attachment. Thank you. . . . Continued


Our Class Message Board
Your participation is requested!
We would like to hear from you. Post your messages here.

ADD NEW VIEW ALL

Indicates an included photo
| | |
| --- | --- |
| Fund Raiser for Lori Day - Lewis | Cathy H. Ambrose |
| Via Tracy Theede Williams Lori Day- who | Mon 3/5/2012 1:30 PM |
| RIP Bill Ruppel | Cathy H. Ambrose |
| Classmate Bill Ruppel lost his 5 year ba | Mon 3/5/2012 1:30 PM |
| Message | Jason White |
| Hello everyone! Been a lonnnnng time!! L | Sun 11/6/2011 3:06 PM |
| facebook | Cathy H. Ambrose |
| We're all hanging out on facebook - come | Thu 6/3/2010 1:14 PM |
| 20 Year Reunion | Cathy H. Ambrose |
| Hey, be sure to post your fabulous photo | Mon 9/21/2009 1:49 PM |
| RE: RIDDER LUCK (DEPLOYMENT) | Cathy H. Ambrose |
| Can't you take a tiny weeny leave? Get | Thu 6/25/2009 11:33 AM |
| RIDDER LUCK (DEPLOYMENT) | Chad Ridder |
| There is good luck, bad luck and below t | Wed 6/24/2009 10:21 AM |
| Spencer Massey | Alicia Massey Clark |
| I am Spencer Massey's sister & graduated | Sun 5/31/2009 1:13 AM |
| Thanks Patrick | Cathy Howell |
| Thanks for your update. And thank you f | Wed 5/13/2009 11:27 AM |
| Military Information | Patrick Bingham |
| Hey everyone, if you wanted to know, I a | Tue 5/12/2009 7:58 PM |
| YAY Jennifer | Cathy Howell |
| Thank you ma'am! | Sat 1/31/2009 7:27 PM |
| I agree Cathy! :) | Jennifer Rihel Sheriff |
| Thanks for the site! | Mon 1/26/2009 10:49 AM |
| New message | Cathy Howell |
| I just thought it was time for a new mes | Mon 1/26/2009 1:18 AM |
| That's Awesome Jay | Cathy Howell Ambrose |
| I can't wait to see our archived past - | Tue 11/4/2008 12:42 AM |
| Discovered photos of 1989 FZN Prom! | Jay Winkler |
| Hey, All- I was cleaning my garage toda | Sun 11/2/2008 8:08 PM |
Today's Featured Biography
Hey! After graduation I went to school in Nashville, TN where I met my husband Dennis. After graduating from college we moved back to St. Peters. We lived there for 10 years and Dennis pastored a church. We moved back to Nashville and Dennis worked as a principal at Woodbine Christian Academy and I taught 5th grade. We then moved to Bainbridge, GA and did the same jobs at Grace Christian Academy. Now we are in Duluth, Ga (north of Atlanta). We are again doing the same jobs at another place.....July 2008-Another change in our life. We just moved to Blue Springs, MO. I am working in the Blue Springs School District,teaching children with autism and down syndrome. My husband and I are also starting a church in Blue Springs. We have two children, Mackenzie 15 and Will Travis 11. I really miss Georgia, but it is nice to be only 3 hours from home.


Family News Summary
Enter your Family News Item choosing from our pre-defined categories:
Anniversary, Award, Birth, Death, Diagnosis, Engagement, Graduation, Lottery, Retirement, Vacation, Wedding, Other.
Birth
Dexter Dean Coffman 06/01/12 just happens to be cu
Posted by: Rowdy Coffman

11/29/2012

Birth
Gabel Vincent Hunn born 7 weeks early to Lona Mont
Posted by: Lona Montgomery

3/19/2009

Other
Tyson Mueller will be home from a 15 month deploym
Posted by: Tyson Mueller

3/15/2009

Wedding
After 37 years of independent bliss, Mark and I ma
Posted by: Dana Walker Meyer

9/17/2008

Wedding
Congratulations Donna Panter who married Terry Vil
Posted by: Cathy Howell Ambrose

5/6/2008

Death
Linda Perry, I am so sorry to hear of the loss of
Posted by: Cathy Howell Ambrose

2/14/2008

Birth
Mylie Kay Davis born 5/6/07 weighing 9 lbs, 3 oz
Posted by: Aimee Carter Davis

5/24/2007
Calendar
There are no Calendar items on file
at this time.

Today's Featured Class Member Website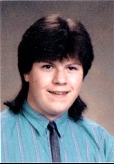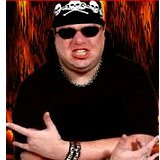 Classreport.org provides free Class Websites for every graduating class of every high school with free access for all.
We are one of the premier social networking sites dating back to 2003. We are a small, family-owned business and yet freely host over a million class websites.
Classreport holds a special place in the hearts of our users: Bravos.
We are funded solely through your voluntary contributions. Can you help us keep this site online and ad-free for another year? Thank you for your support!
Please click here to contribute.
No Ads, No Spam, No Pop-ups, No Fees.
Class Support Status

OUR CLASS SITE IS FUNDED THROUGH
July 2016
---
This site is funded by our
Voluntary Contributions


Class Directory

Where in the world are you? Stats
Recent Profile Updates
| | |
| --- | --- |
| | May 11 |
| | Apr 3 |
| | Mar 28 |
| | Mar 6 |
| | Jan 23 |
| | Jan 21 |
| | Oct 26 |
| | Jul 11 |
Class Poll
There is no Active Poll
at this time.
Visit Other Classes
The Office
(Admin use only)
If you have any questions or comments regarding this website, please contact:

Class Administrator
Cathy Howell Ambrose

FZN Site Coordinator
Cathy Howell Ambrose
Class of 1989

Would you like a sneak peek at a
non-functioning view of The Office?

This class reunion website is a complementary addition to your existing alumni resources.
It is a product of Classreport, Inc. and may not be affiliated with Fort Zumwalt North High School or its alumni association.

Does your High School Class have a full-featured Alumni Website? Start One Now!
(Or start one for your Mother, Father, Sister, Brother, Spouse, Son, Daughter, Friend . . .)



"This site has helped my class members and I connect with each other that otherwise would not have been possible. We are already starting to plan our next Reunion. Thank you for this website." 5/28/2016


"Thank you for your response to my questions. I appreciate your very kind response and I am very happy with Classreport." 5/20/2016


"Your site works well - easy to navigate and update. Thanks for this service." 5/20/2016


"Thanks Classreport and thanks to our class for sustaining such a great site." 5/14/2016


"The effort you make to keep this site free from ads and intrusive information is greatly appreciated. I prefer your website over the others out there. Keep up the great work." 5/12/2016


"Nice site!" 5/6/2016


"Here is a very big thank you for all that you do at Classreport!" 5/2/2016


"It's amazing to me how we can all stay connected through this. Thank You." 5/1/2016


"Thanks for putting together great websites for alums to enjoy. Great job!!" 4/28/2016


"You have good information here and the administrator page is a good source of info." 4/7/2016



More bravos at: www.classreport.org/bravos




13th Anniversary!

Happy 230th Birthday to the United States Marine Corps!

Search All Schools Best Classes Reunions Features Setup Your Class FAQ Funding Our Story Support Privacy Policy We DO NOT sell advertising to support this site. We DO NOT sell names and addresses to third parties.
There are NO POP-UP ads. There are no registration fees required for participation.
Please support this site with your voluntary contributions.
We cannot provide this service without your support. Thank You! Read Our Story

ClassTraQ 9.7003c Software Copyright © 2003 - 2015 Classreport, Inc. All Rights Reserved e1