Please Support Our Class Website in 2017. Can you chip in today?
All contributions will be DOUBLED through March 31!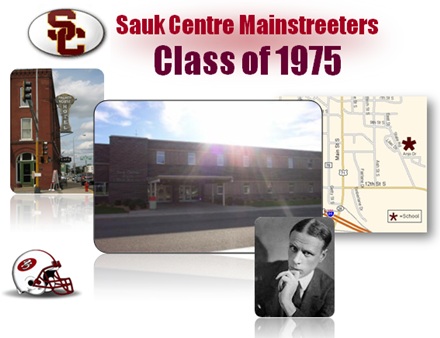 This site is operated and funded by members of our class.
Class Administrator: Terence Traut
Page Hits: 17,439


---
Event Announcement!
---
Class of 1975 Fund
Mark Sunderman opened up an account for the class of 1975 so that we as a class can collect and use money as a class. For example, we may wish to send flowers or some other remembrance to class members who pass away or could benefit from our support. Or we may wish to draw from this money to fund future reunion activities. This is entirely voluntary and you can contribute any amount. Jerry Jennissen and Marty Sunderman are also listed on the account to sign the checks.

If you want to contribute to our class fund, make a check payable to Class of 1975 Account and send to Mark, Marty, or Jerry OR directly to First State Bank, Attn: Class of 1975 Account, PO Box 266, Sauk Centre, MN 56378.
Event Contact: Mark Sunderman
Make Checks Payable To: Class of 1975 Account
Mail Payment To: First State Bank, Attn: Class of 1975 Account, PO Box 266, Sauk Centre, MN 56378
---
Class News

3/21/2012
Chris Norgren's Obituary
Christopher Todd Norgren (known as Crazy to us, his friends), age 55, died peacefully, March 20th, 2012 at his home in Sandstone. A memorial service will be held Saturday, March 24th at 1 . . . Continued


What A Great Time We Had At Our 40th!!!!!!
August, 2015 Well, itís taken a month for me to recover, but I finally am getting around to posting pictures from our Class of í75 40th Class Reunion held July 24-25, 2015 at various places in and around Sauk Centre. And I think it was the best yet!

Whether you made it to the bonfire at Ruthie and Rodís on Friday, ran wild with Ned and the rest of the biker gang on Saturday, whacked a golf ball around with Mark S. on Saturday, tasted cheese and guzzled wine with Jerry, or joined everyone at the Legion on Saturday night, youíll agree: WE HAD A FUN TIME!!!

Use the class website to provide us with updates. There's a place towards the bottom left of this page called Class Messages where you can let us know if you've had a grandchild or bought a new tractor... Use Class Prayers to the right to let us know who's facing challenges that we can provide intercessions for (and don't be afraid to give a shout out for yourself - we want to help!)

Most important: double-check your email address. Weíll use email as the primary vehicle for keeping in contact and letting you know about the 45th reunion in 2020!

Thanks for keeping your profiles up to date! We use the profiles to print the reunion booklet, which makes for a great bathroom reader! And speaking of reunion booklets, if you want one, please email me.

Want to Get Involved? Itís never too early to become part of something great! Join us in planning and hosting the next event! Simply contact me and weíll get you involved as much or as little as you want!

Please email me your pictures and Iíll make sure they get posted.

Terry

Keep checking back here for updated reunion info, new photos, and class news.
---
The Class of '75 40th Reunion Pictures
July 24-25, 2015!
---
---
The Class of '75 Growing Up
Enjoy!
---
Terry's Reunion Pictures
Enjoy!
---
Disposable Camera Pictures
---
Pictures from Rob, Evie, and Sheila
---
Cathy's Pictures
Our Class Message Board
Your participation is requested!
We would like to hear from you. Post your messages here.

ADD NEW VIEW ALL

Indicates an included photo
Today's Featured Biography
Greetings!
Here is a quick update if anyone really wants to know. I can tell you for certain that I am neither rich nor famous, so you can all rest easy.
I can say that I have been wonderfully blessed to be happily married to my wife Julie for almost 30 years now. We raised two sons, John and Jason.
John graduated from North Central University in Mpls and is now a missionary with Wycliffe Bible Translators. He currently is in France learning to be proficient in the French language as that is the official "business" language of much of Africa. He plans to leave for Senegal, Africa by the end of this year. Senegal is located on the western coast of the African
"hump".
Jason graduated from Bemidji State and now lives in Sauk Centre and works at DTV, which is part of diversiCOM. It sure is nice to have one son close to home.
I have been working at Watkins Aircraft Support Products (WASP Inc), located in Glenwood MN, for over 25 years now. I am the Production Manager for our Parts Department.
The airlines have not been buying as much new product the last two years, but plenty of replacement parts to keep the old equipment going, so we have been staying busy.
Julie works for Alternative Senior Care in Sauk and enjoys it. We have a large garden- I am still a farmer boy at heart, and enjoy the great outdoors in general, even in the winter.


---
Support Your Class - Shop Through Our Site!
Family News Summary
Enter your Family News Item choosing from our pre-defined categories:
Anniversary, Award, Birth, Death, Diagnosis, Engagement, Graduation, Lottery, Retirement, Vacation, Wedding, Other.
There is no Family News on file
at this time.
Calendar
There are no Calendar items on file
at this time.

Today's Featured Class Member Website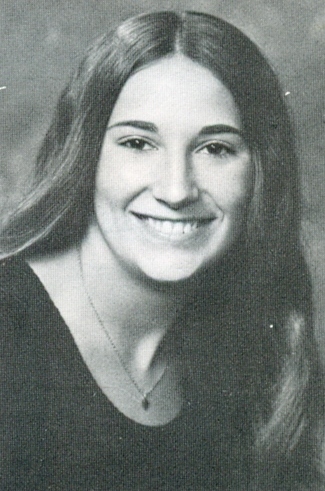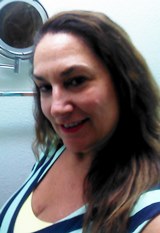 Guess The Photo! Where, Who, Why?