No Ads. No Spam. No Pop-Ups. No Fees. Read Our Story.


To REFRESH this entire website, press the F5 Key
at the top of your computer keyboard.
This operation will restart all the videos,
and it will make the Class Polls visible.

After you've started any of the following videos,
you may pause on any picture - then resume.


1962 TROJAN YEARBOOK PHOTOS


This site is operated and funded by members of our class.
Class Administrator: Bill Wagoner
Page Hits: 6,574


55 Year Reunion Announcement!
---
---
---
---
---
Class News

5/31/2012
Class Trivia
Class of '62 – Trivia (During our Senior Year) – ANSWERS IN CAPS 1. Who sang in the Choir? MARY BEYERS LOTT LINDA LAWRENCE MARY MERICA BALLINGER FLORENCE PA . . . Continued

6/27/2011
Class Prophecy
by Barbara Warrick and Harry Lucyshyn     It is the year 1982 and science has progressed rapidly in the last 20 years. I, Barbara Warrick, happened to meet Harry Lucyshyn on the atomic li . . . Continued

6/27/2011
Class Will
by Connie Blue and Bonnie Ingraham                                                    PAULINE ADAMS leaves her ability to make anything she sa . . . Continued


50TH CLASS REUNION PHOTOS


REUNION BANNER (at Cascarelli's & Moonraker)

provided by Janice Holden Rosenau & Keith

PAST REUNIONS


TIME CAPSULE OPENING CEREMONY & CLASS REUNIONS REDUX


HOMER SCHOOLS - HISTORICALLY


EASTER EGG
Our Class Message Board
Your participation is requested!
We would like to hear from you. Post your messages here.

ADD NEW VIEW ALL

Indicates an included photo
| | |
| --- | --- |
| Message | Grant Hammond |
| Hey, gang. I plan to come to Michigan fi | Sun 3/27/2016 1:33 AM |
| Steeby Visit | Bill |
| Fred and Pam Steeby were married in Cali | Mon 8/31/2015 8:26 AM |
| Message | Carol Pittelkow Fogel |
| We had a little get together at Coach's | Sat 7/26/2014 12:47 PM |
| 1946 Cornerstone Time Capsule Items | Bill |
| Newspapers Homer Index (July 29, 1943; A | Sat 10/27/2012 8:42 AM |
| Capsule/Redux Photos | Bonnie Ingraham Fogel |
| For those of us who were not able to att | Fri 10/26/2012 12:33 PM |
| Time Capsule | Bonnie Ingraham Fogel |
| I think there will be "headlines" and "w | Sat 8/25/2012 2:56 PM |
| Re: 50th. | Grant Hammond |
| Hey gang. That was the best we ever had. | Thu 5/31/2012 10:42 PM |
| Leo Bitz | Leo Bitz |
| Just wanted to share Leo's pictures and | Wed 5/30/2012 6:54 PM |
| 50th Class Reunion | Carol Pittelkow Fogel |
| It was a whirlwind of a class reunion we | Mon 5/21/2012 9:16 PM |
| 50th Class Reunion | Kathy Miller Martin |
| The reunion was great; well planned out. | Mon 5/21/2012 7:04 PM |
| 50th Reunion | Grant Hammond |
| The weekend of the reunion went way too | Sun 5/20/2012 7:40 AM |
| Mystery People | Bonnie Ingraham Fogel |
| I just looked at my year book to bring t | Thu 5/10/2012 4:08 PM |
| Mystery People | Fred Steeby |
| I think the woman with the initials WM i | Mon 5/7/2012 2:37 PM |
| Mystery People | Grant Hammond |
| Could the first one be Old "TIC". Tom Cu | Wed 3/28/2012 5:27 PM |
| Mystery People | Connie Blue Gardner |
| This is frustrating--I know that I know | Fri 3/23/2012 5:25 PM |
Today's Featured Biography
Dick and I have been married for 27 years We have five children together and twelve grandchildren. We spend most of our time either golfing or fishing.

We purchased and remodeled a home in Big Pine Key about seven years ago and we spend about four months a year there fishing for tarpon, bonefish and permit , as well as fishing for eatable species such as grouper, dolphin, tuna, etc. My husband was born and raised in Daytona Beach. Fly fishing is my favorite although it is a little harder for me to wade these days. We also fish off shore in Daytona and I especially like going out with him in the Spring of the year when the Cobia are running.

My eldest son, Terry, owns and operates Powerhouse Marine Services in Ormond Beach. He lives in Ormond with his wife, Vanessa. He has 4 children.

Gary, my middle son, works for Dick at Thad Con, LLC (third generation construction co.) Gary is married and has one daughter. He enjoys hunting, especially in S.C.

My daughter, Kim, teaches dance and yoga at St. Simons Island, Ga.



Me? Well, Lets see. I have been taking college courses throughout the years (still no degree :) ) I have been well blessed to be a stay at home wife and mother. Before retiring, however, I worked as a legal secretary in several large firms in Daytona Beach.

I enjoy working out. I also love to read and do most of it while we are at our Keys home when I have more down time. I also enjoy cooking but that "hobby" is waning of late. We entertain a lot. We catch shrimp right off our dock. Dolphin play in our back yard every day.

We have been blessed to have traveled quite a bit and have gone to Wine Country, Washington, Oregon, Hawaii, Costa Rica, California, North Carolina every fall (golfing and seeing friends from FL), the Bahamas numerous times, (It is not that far from Florida!) I thank God for the opportunity and each time I travel, I think: "This is a long way from rural Homer, Michigan." LOL

I belong to PEO, a sisterhood that promotes women's education (thanks to my wonderful friend, Ruth Ann Boyd!). Dick and I attend Tomoka Christian Church in Ormond Beach. Also, I have been a volunteer in the school system as well as teaching Sunday School, and as a scout leader in my earlier years.

I have spent much time, of course, with my children and grandchildren. I am truly thankful and humbled by how God put my life back together after a failed marriage and for the wonderful husband and life mate he blessed me with.

My mother passed away in 2010 at age 89. Our old homestead where she lived for 62 years has been sold to a lovely family who is remodeling it. I am so blessed to have four wonderful brothers who still live in the Homer area and we are all still very close to each other. I will always be thankful for being raised in our small village during that time of history. I am sure most of us will agree on that!

Dick and I enjoyed a visit from Rick Seppelt a couple years or so ago. It was wonderful catching up with him.

I am looking forward to reuniting with old school mates come May!!





Family News Summary
Enter your Family News Item choosing from our pre-defined categories:
Anniversary, Award, Birth, Death, Diagnosis, Engagement, Graduation, Lottery, Retirement, Vacation, Wedding, Other.
There is no Family News on file
at this time.
Calendar
There are no Calendar items on file
at this time.

Today's Featured Class Member Website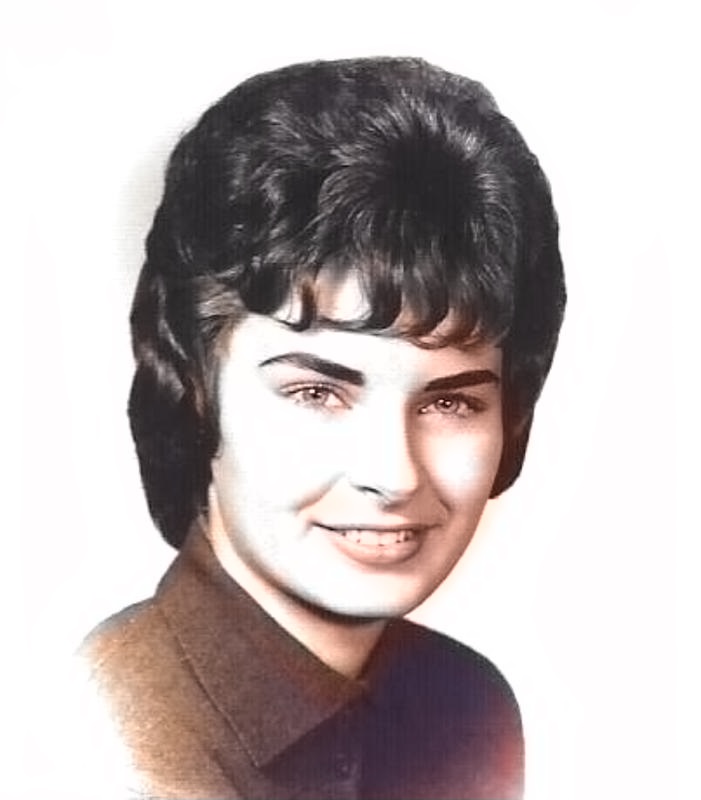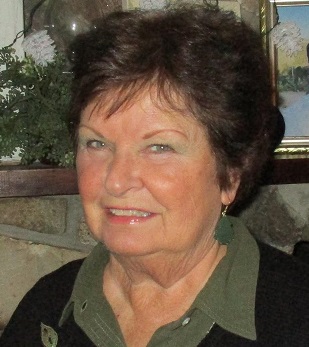 TURN UP YOUR SPEAKERS!
Pause (II) the Classreport Radio Player before playing any Music Videos.
When you start the Music Videos, you'll find several additional videos included.
In the bottom video, the Drummer in the New Superior Jazz Band is Barb Butterfield Neller.
Be patient while videos load.








Classreport.org provides free Class Websites for every graduating class of every high school with free access for all.
We are one of the premier social networking sites dating back to 2003. We are a small, family-owned business and yet freely host over a million class websites.
Classreport holds a special place in the hearts of our users: Bravos.
We are funded solely through your voluntary contributions. Can you help us keep this site online and ad-free for another year? Thank you for your support!
Please click here to contribute.
No Ads, No Spam, No Pop-ups, No Fees.
Class Support Status

Our Class Site is Fully Funded!
Additional contributions are welcome and will be used to provide support for the larger Classreport community.
CLICK HERE TO LEARN MORE
Class Directory

Where in the world are you? Stats
Recent Profile Updates
| | |
| --- | --- |
| | Feb 25 |
| | Feb 9 |
| | Feb 7 |
| | Jan 25 |
| | Jan 20 |
| | Feb 17 |
| | Feb 14 |
| | Feb 5 |
Recent Reviews
There are no reviews on file
at this time.
This area is for comments on
books, movies, music,
restaurants, etc.
Visit Other Classes
The Office
(Admin use only)
If you have any questions or comments regarding this website, please contact:

Class Administrator
Bill Wagoner

Would you like a sneak peek at a
non-functioning view of The Office?

This class reunion website is a complementary addition to your existing alumni resources.
It is a product of Classreport, Inc. and may not be affiliated with Homer High School or its alumni association.

Does your High School Class have a full-featured Alumni Website? Start One Now!
(Or start one for your Mother, Father, Sister, Brother, Spouse, Son, Daughter, Friend . . .)



"Ttanks for your support. I was able to get the correct document uploaded. Your site is amazing." 2/9/2017


"You have done a GREAT job with this site. I will be telling our class to update their profiles." 2/8/2017


"My class appreciates your organization more than I can say. THANK YOU." 2/8/2017


"Many thanks for the news update about our class. The site is really looking great!" 2/6/2017


"Thanks for all you do for us!" 1/13/2017


"I enjoy reading the website." 12/27/2016


"You have a great web site - Thank you!" 12/24/2016


"Thank you for having such a wonderful site. Our class appreciates your continuing work." 11/24/2016


"We are glad that you all maintain this web site. We think our site is a really good site and want to keep it running." 11/23/2016


"Great Stuff!!! Thank you." 11/23/2016



More bravos at: www.classreport.org/bravos




14th Anniversary!

Search All Schools Best Classes Reunions Features Setup Your Class FAQ Funding Our Story Support Privacy Policy We DO NOT sell advertising to support this site. We DO NOT sell names and addresses to third parties.
There are NO POP-UP ads. There are no registration fees required for participation.
Please support this site with your voluntary contributions.
We cannot provide this service without your support. Thank You! Read Our Story

ClassTraQ 9.7003c Software Copyright © 2003 - 2015 Classreport, Inc. All Rights Reserved e1