Please Support Our Class Website in 2016. Can you chip in today?
All contributions will be DOUBLED through August 31!



West Ottawa High School 1969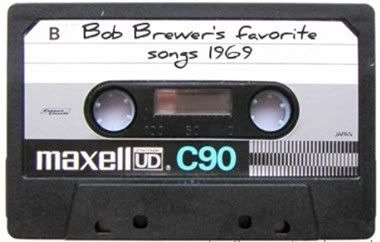 This site is operated and funded by members of our class.
Class Administrator: Robert Brewer
Page Hits: 18,873


50 Year Reunion Announcement!
---
T B D
Saturday, July 27, 2019
---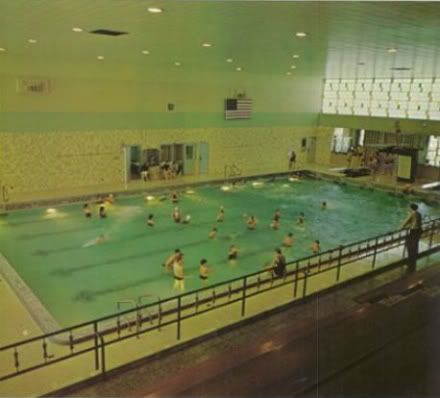 ---
Class News

7/17/2016
Sally Hiddinga Stebbins Nature Preserve
One of the most recent land gifts to Little Traverse Conservancy was given in honor of an extraordinary woman. The new Sally Stebbins Nature Preserve includes 30 acres of land nestled betwee . . . Continued

3/20/2016
Herb Maatman turns 90!
Open House planned March 26, 2016 . . . Continued

8/2/2015
Death of a teacher
Ronald W. Wetherbee, 78, of Holland, passed away on Friday, July 31, 2015. Ron was born in Zeeland, on October 19, 1936, to William and Evelyn (Raterink) Wetherbee. Ron graduated from Zeela . . . Continued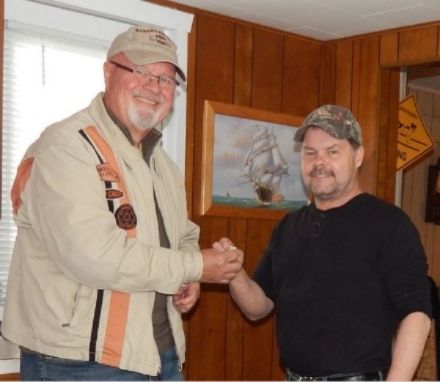 John Wilson receives deceased brother Ricky (WO'73)Class ring back after being stolen 20 years ago!
August 2015 There was a "found" WOHS '73 class ring dated 2007 on alumniclass.com/westottawa/lostrings
---------------------------------------
"I found a 1973 West Ottawa class ring with the initials R W on it. There is also an inscription on the inside (first, last, and middle initial). Will gladly return to owner who can identify middle initial and has I.D. to prove identity. Posted October 15, 2007"
----------------------------------------
Barb Jacobs Cajka (WO'73) sent an email thru the website a few weeks after their 60th Birthday Bash in July 2016. After many weeks and emails exchanged, it was narrowed to Ricky Wilson, deceased. Barb WO'73 was able to get in touch with Ricky's brother John. After they exchanged many emails and months had passed, John Wilson and Paul from Zeeland were able to meet up. Paul was a little worried when John showed up to claim his brother's ring when he found out that John was an Allegan Co Deputy (retired). Turns out the man's father had also found and returned rings as a hobby in the 70's but charged a "fee" and the dad was almost arrested for trying to sell "stolen" property - he was assured that he was not being arrested! According to John's story, Ricky's class ring was stolen 20 years ago. Paul found it in a lake but will not disclose the location of the lake. Ricky D Wilson passed away at the age of 52 of a heart attack on July 9, 2007. (3 months before the ring was found!) John Wilson received Ricky's class ring which was given to Ricky's son Luke who in turn gave it to Ricky's grandson Caleb.
Happy ending for the Wilson family!
Our Class Message Board
Your participation is requested!
We would like to hear from you. Post your messages here.

ADD NEW VIEW ALL

Indicates an included photo
| | |
| --- | --- |
| Scott Bruursema @ Holland Farmers Market | Oglethorpe |
| Scott talks about which fruit is ready a | Sun 7/17/2016 3:57 PM |
| Death of a teacher | Administrator |
| Norman J. Bredeweg passed away on Wednes | Sun 12/6/2015 11:11 AM |
| Evelyn Mae Meyers - Mother of Pat Meyers Vand | Administrator |
| Evelyn (Evie) Mae Meyers, age 89, passe | Sun 12/6/2015 11:00 AM |
| Bobbie JeanWilson - Mother of Dennis Wilson | Administrator |
| Bobbie Jean Wilson, age 88, of Holland d | Sun 9/13/2015 5:30 PM |
| Death of a Teacher | Administrator |
| Henry Breederland, age 82, of Holland, | Sun 8/2/2015 8:16 PM |
| Death of a teacher | Administrator |
| Ronald W. Wetherbee, 78, of Holland, pas | Sun 8/2/2015 8:00 PM |
| Death of Classmate | Administrator |
| Wayne Kamphuis, 64, of Holland, passed | Tue 7/28/2015 8:42 PM |
| Lorraine Virginia Brewer | Administrator |
| Lorraine Virginia Brewer, Bob Brewer's m | Mon 6/22/2015 7:14 PM |
| Death of our classmate | Administrator |
| Sally Ann Hiddinga Stebbins, 64, of Harb | Tue 5/26/2015 6:29 PM |
| Death of our classmate | Administrator |
| Steven H. Andrews, age 64, of Holland di | Thu 2/26/2015 8:40 AM |
| Death of our classmate | Administrator |
| Pamela Fochman Hield, 63, of Edgerton, W | Fri 2/20/2015 2:16 PM |
| Message | Claudia Boss VanderKolk |
| Sorry to say, we lost a class member thi | Sun 2/15/2015 4:12 PM |
| Message | Claudia Boss VanderKolk |
| LOVE ALL the Pictures!!!!! great job to | Fri 9/26/2014 7:58 PM |
| Alice Kragt, 87 | Administrator |
| Alice Kragt, 87, educator at West Ottawa | Fri 8/1/2014 1:46 PM |
| Glerum Elementary to close | Pat Vander Hulst |
| Sometime after the 2014-15 school year, | Fri 3/14/2014 12:00 PM |
Today's Featured Biography
After departing West Ottawa I went to Michigan State University, graduating with a teaching degree in Physical Education and French. I taught PE and coached girls swimming and gymnastics at Walled Lake Western and East Kentwood HS. I retired after the birth of our first child. Later, I went back to school, learned American Sign Language and substitute taught in the hearing-impaired classrooms at Saugatuck and Holland HS. Now that my kids are raised (if that ever really happens) I spend my time playing the piano, golfing and reading French books and chalk painting old furniture. Let me know if any of you need a piece transformed into Shabby Chic ! John is still practicing law but we manage to spend lots of time with family and wonderful friends.
Matthew, our oldest, is a Captain and C-17 aircraft commander/pilot in the USAF, stationed in Altus Oklahoma. He is also an instructor pilot for special forces air drops. He is married to Sarah who is also a pilot but not in the military. No babies yet.
Our daughter Jill was married in 2012 to Fred Millard, a mechanical engineer, and are now living in Oxford Michigan. In 2013 they blessed us with our first grandchild Fred Thomas Millard who is the 5th Freddie for the Millard family! Jill retired from psychiatric social work to be a full time mother which was not a big leap!
Ben works for Bissel in GR. This was a recent job change for him and offers more challenges and growth. He is not married but has a wonderful girlfriend Courtney who has a beautiful 3 year old daughter Olivia.
John and I are looking forward to Christmas this year(2013). Little children will make a delightful difference! My brother Tom became a grandfather 1 week after I became a grandmother so we will have 2 baby boys and a 3 year old girl!!
The day I am updating this I will be meeting with Mary (Jalving/Wassink), Holly Palmer and Pam (Stolp/Bogus)for our annual Christmas lunch, which lasts most of the day! They are all well and happy! We have remained close friends for going on 100 years!
Merry Christmas to all you Panthers out there!
Be well.



Family News Summary
Enter your Family News Item choosing from our pre-defined categories:
Anniversary, Award, Birth, Death, Diagnosis, Engagement, Graduation, Lottery, Retirement, Vacation, Wedding, Other.
Death
Gordon Brewer, father of Robert, passed away Sunda
Posted by: Class Administrator

4/20/2016

Death
August Garbrecht, 94, father of Sally (Garbrecht)
Posted by: Class Administrator

3/31/2016

Death
Shirley Percival, 94, mother of Sally (Percival) L
Posted by: Class Administrator

3/12/2016

Death
Gary Garbrecht, brother of Sally (Garbrecht) Smith
Posted by: Class Administrator

2/20/2016

Death
William Plomp, father of Greg (deceased) passed aw
Posted by: Class Administrator

2/20/2016

Death
Judyth Thomas, sister in law of Deb Nyhof Thomas,
Posted by: Class Administrator

2/3/2016

Death
Pamela Fochman Hield, 63, of Edgerton, WI passed a
Posted by: Pat Meyers VanderHulst

2/20/2015
Calendar
There are no Calendar items on file
at this time.

Today's Featured Class Member Website
Margaret Daniels

Classreport.org provides free Class Websites for every graduating class of every high school with free access for all.
We are one of the premier social networking sites dating back to 2003. We are a small, family-owned business and yet freely host over a million class websites.
Classreport holds a special place in the hearts of our users: Bravos.
We are funded solely through your voluntary contributions. Can you help us keep this site online and ad-free for another year? Thank you for your support!
Please click here to contribute.
No Ads, No Spam, No Pop-ups, No Fees.
Class Support Status

OUR CLASS SITE IS FUNDED THROUGH
July 2016
---
This site is funded by our
Voluntary Contributions

Click Here to Chip In


Class Directory

Where in the world are you? Stats
Recent Profile Updates
| | |
| --- | --- |
| | Jul 29 |
| | Jun 22 |
| | Jun 16 |
| | Jun 16 |
| | Jun 16 |
| | May 16 |
| | Apr 28 |
| | Mar 8 |
Class Poll
There is no Active Poll
at this time.
Recent Reviews
There are no reviews on file
at this time.
This area is for comments on
books, movies, music,
restaurants, etc.
Visit Other Classes
The Office
(Admin use only)
If you have any questions or comments regarding this website, please contact:

Class Administrator
Robert Brewer

Would you like a sneak peek at a
non-functioning view of The Office?

This class reunion website is a complementary addition to your existing alumni resources.
It is a product of Classreport, Inc. and may not be affiliated with West Ottawa High School or its alumni association.

Does your High School Class have a full-featured Alumni Website? Start One Now!
(Or start one for your Mother, Father, Sister, Brother, Spouse, Son, Daughter, Friend . . .)



"Your website has been awesome to work with. It made our reunion planning and execution much easier to handle." 6/24/2016


"I have been the co-chair of the reunion for many years and am just now coming across your site. I appreciate the time you have put into this and I am sure this will help our reunion to be very successful." 6/23/2016


"Thank you all so much! Coming up on our reunion, I continue to get many compliments from class members on the website. If they only knew who the real guru's behind it are. I truly couldn't get by without you and we appreciate all that you do for us." 6/20/2016


"I so appreciate Classreport.org and I extend my gratefulness for your efforts. Best regards and good wishes!" 6/13/2016


"I am most appreciative of the Classreport.org site and your support, which far exceeds anything else out there. Many thanks for what you all have done. We are well on our way for our upcoming reunion!" 6/11/2016


"I am so impressed with the Office portion of the website and the wonderful way the information here keeps us all connected. Thank you to the whole Classreport staff for following your dreams and making this possible for so many high school reunion groups to keep in touch. We are happy to support your cause with thankfulness and gratefulness for such a helpful tool. Thank you for all that you do!" 6/10/2016


"I love your site. At my age it is hard putting names and faces together and your site makes it easier than the others. Keep up the good work." 6/6/2016


"What a great website you have!! Our reunion was the best ever because of you and we expect many more at the next one due to the outstanding success of the site! Thx so much!!" 6/4/2016


"This site has helped my class members and I connect with each other that otherwise would not have been possible. We are already starting to plan our next Reunion. Thank you for this website." 5/28/2016


"Thank you for your response to my questions. I appreciate your very kind response and I am very happy with Classreport." 5/20/2016



More bravos at: www.classreport.org/bravos




13th Anniversary!

Search All Schools Best Classes Reunions Features Setup Your Class FAQ Funding Our Story Support Privacy Policy We DO NOT sell advertising to support this site. We DO NOT sell names and addresses to third parties.
There are NO POP-UP ads. There are no registration fees required for participation.
Please support this site with your voluntary contributions.
We cannot provide this service without your support. Thank You! Read Our Story

ClassTraQ 9.7003c Software Copyright © 2003 - 2015 Classreport, Inc. All Rights Reserved e0