Please Support Our Class Website in 2018. Can you chip in today?
All contributions will be DOUBLED through February 28!



Welcome Wildcats and Guests
to the Classreport Reunion Site
for the
Class of 1969
Class of 1969
Northwestern High School
Hyattsville, Maryland
This site is operated and funded by members of our class.
Class Administrator: Wally Mah
Page Hits: 28,550


*******************************************

THE 50th YEAR REUNION IS CURRENTLY IN THE PLANNING STAGES!

See the REUNION SITE AND WORLD TOUR for updates.
*******************************************
From the Medicare Reunion, May 7, 2016
*******************************************
*******************************************
From the 45th Year Reunion, May 3, 2014
Note: The pictures in this slideshow has been reduced to fit this page. If you would like copies of any pictures, just send me an email with the number on the upper left corner, and I will return the pictures.
*******************************************
Reunion Site and World Tour
http://www.69wildcats.com

Click the link in the FEATURE LINKS box on this page.
Bob Weber has created a site for future activities. These mini-reunions will lead us to our major reunions. Let's all give him our support!


*******************************************
Senior Bulletin Board
This site offers classmates the opportunity to reconnect. This is YOUR site! Feel free to add any information, photos or comments. Help build this site by registering and spreading the word to other Wildcats.
Please register! It's FREE!
Update your Profile and Bio. Add a FACEBOOK link.
Contributions are voluntary!
Your support is much appreciated.
Many thanks to all classmates who has registered. And thanks to those who have contributed to the site.
ATTENTION: Cathy is on a mission to find all classmates. Let's all help her out, by contacting any classmates that we're in touch with, and ask them to register on this site or call Cathy ( cpinson@boone.net ).
Please update the BIO section of your Profile, so you will be included in the Biography rotation. If you want a current picture added to your profile, just send it to me.
If any classmates happen to visit Las Vegas, send me an email.
Wally
WINTER BIRTHDAYS
WILDCATS ELEMENTARY SCHOOLS
If you have an old picture that you'd like to share,
please send it to me.
From the 30th Year Reunion, August 20, 1999
This group picture was taken at the beginning of the evening. Those who came late were not included. Remember, we were not 50 years old, yet!
From the 25th Year Reunion, 1994
During the NWHS 25th Reunion in 1994, group pictures were taken of classmates from the same Junior High school. If anyone has a photo of their Junior High class, taken that evening, please send me a copy. I need more then one photo for a slideshow. Thanks!
*******************************************
The facts regarding these deceased alumni were submitted by family members and classmates. I cannot assume responsibility should this information be incorrect.
*******************************************
Our Class Message Board
Your participation is requested!
We would like to hear from you. Post your messages here.

ADD NEW VIEW ALL

Indicates an included photo
| | |
| --- | --- |
| Jan Malloy | Jimmy Martin |
| Anyone in touch with Jan? Shut down his | Sun 1/10/2016 9:14 PM |
| NEW FEATURE IN CLASSREPORT! | Wally |
| A new feature has been added to CLASSREP | Sun 11/22/2015 6:00 PM |
| Reunion Thank you | Jane Lewis Leibbrand |
| Wally, Cathy, Bob and all who planned th | Sun 8/31/2014 8:30 PM |
| Message | Paul Johnson |
| Cathy, Thank you for the mug and pen. I' | Sun 6/1/2014 8:03 PM |
| Ben's Hideaway | Jim Gscheidle |
| Anybody Remember our Favorite Spot on Ri | Fri 11/29/2013 7:24 PM |
| Reunion Tickets Available! | Wally |
| You can now order your Reunion Tickets! | Sun 10/6/2013 2:39 PM |
| jan malloy | John Ambrosino |
| what's up Doc haven't talked in years ca | Sat 6/8/2013 10:31 PM |
| georgia chumas | John Ambrosino |
| just wanted to say hello | Sat 6/8/2013 10:28 PM |
| Pictures | Jimmy Martin |
| Eddie, I have the class pic from Mt. Rai | Sun 6/2/2013 6:54 AM |
| Looking for Pictures | Eddie Seal |
| Hello- I'm trying to locate Class Pictur | Sat 5/18/2013 4:27 PM |
| Message from the Administrator | Wally |
| I am having some problems with the Photo | Fri 5/3/2013 4:46 PM |
| Hello. | Ted Salins |
| Hello everyone - hope to see many of you | Fri 4/19/2013 11:12 AM |
| Message | carla woods |
| Would love to return Carla E. Woods high | Sat 2/9/2013 9:21 PM |
| Message | carla woods |
| I am not a graduate of this class, howev | Sat 2/9/2013 9:18 PM |
| The passing of Scott Maisel | Wally |
| I'm sad to report the passing of Scott M | Sun 8/19/2012 10:38 AM |
Today's Featured Biography
Profession- Fire Alarm Inspector

Hobbies- Surfing, Guitar, Tennis

Hope To- Retire soon.

Philosophy- Life is a buffet, pursue your
passions.

Greatest Achievement- Being married to the same woman for 40 years and counting.

2nd Greatest Achievement- Working for the same company for 29 years, and trying to stop counting.


TELL US YOUR STORY! FILL IN YOUR BIOGRAPHY!
That's All Folks!
Family News Summary
Enter your Family News Item choosing from our pre-defined categories:
Anniversary, Award, Birth, Death, Diagnosis, Engagement, Graduation, Lottery, Retirement, Vacation, Wedding, Other.
Other
Michael is making his first recording with his new
Posted by: Judie Agee Chipp

11/4/2011
Calendar
There are no Calendar items on file
at this time.

Today's Featured Class Member Website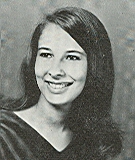 Classreport.org provides free Class Websites for every graduating class of every high school with free access for all.
We are one of the premier social networking sites dating back to 2003. We are a small, family-owned business and yet freely host over a million class websites. Our Story
Classreport holds a special place in the hearts of our users: Bravos.
We are funded through voluntary contributions. Can you help keep this site online for another year? Thank you for your support!
Please click here to contribute.
Class Support Status

OUR CLASS SITE IS FUNDED THROUGH
October 2019
---
This site is funded by our
Voluntary Contributions


Class Directory

Where in the world are you? Stats
Recent Profile Updates
| | |
| --- | --- |
| | Feb 12 |
| | Jan 9 |
| | Sep 26 |
| | Sep 26 |
| | Sep 26 |
| | Sep 26 |
| | Sep 26 |
| | Jun 13 |
Class Poll
There is no Active Poll
at this time.
Recent Reviews
There are no reviews on file
at this time.
This area is for comments on
books, movies, music,
restaurants, etc.
Visit Other Classes
The Office
(Admin use only)
If you have any questions or comments regarding this website, please contact:

Class Administrator
Wally Mah

Would you like a sneak peek at a
non-functioning view of The Office?

This class reunion website is a complementary addition to your existing alumni resources.
It is a product of Classreport, Inc. and may not be affiliated with Northwestern High School or its alumni association.

Does your High School Class have a full-featured Alumni Website? Start One Now!
(Or start one for your Mother, Father, Sister, Brother, Spouse, Son, Daughter, Friend . . .)



"Your site is amazing. Kudos to you and your staff. You have benefitted so many high school alumni in organizing their class reunions." 10/4/2017


"Thanks to classreport.org our class website played a huge part in the success of our Reunion. We greatly appreciate your wonderful support." 10/3/2017


"Thanks for all your hard work and ingenious spirit." 9/25/2017


"Thanks guys, you are Good!!" 9/23/2017


"I love your service and will continue to support you." 9/14/2017


"We have been using the website for more than 10 years now. It's still the best website out there for classmates to meet, collect their info and advertise their reunions. Thanks for inventing it all!" 9/11/2017


"Thank you for your assistance. It was very helpful. Looks good!" 9/5/2017


"I am so grateful I found your website. It is especially wonderful for our classmates. I will spread the word!!" 8/31/2017


"Our high school reunion was a great success and our site on ClassReport.Org was a HUGE help in that success! ClassReport.Org is by far the best platform on the Internet when it comes to high school reunions!" 8/30/2017


"Thanks for all of your help and the great web site you have. We have a great response for our upccoming reunion events in September." 8/7/2017



More bravos at: www.classreport.org/bravos




15th Anniversary!
There are no fees required for participation on this site.
Please support this site with your voluntary contributions.
We cannot provide this service without your support. Thank You!
Please read Our Story
ClassTraQ 11.003 Software Copyright © 2003 - 2017 Classreport, Inc. All Rights Reserved e1 amsc: 1