Today's Featured Biography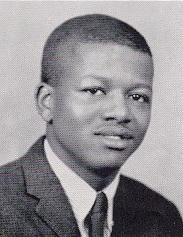 Norman Handy Kwame Osayaba Abayomi


The Honorable Reverend Doctor Kwame Osayaba Abayomi

Dr. Abayomi is the great-grandson of former slaves, and a native of Washington, D.C. He is a graduate of Fairmont Heights HS, the University of the District of Columbia, Wesley Theological Seminary, and Howard University Divinity School--where he received his Doctor of Ministry Degree in 1989.

Dr. Abayomi has pastored churches in Virginia and Maryland, and was the Senior Minister at Unity United Methodist Church for 18 years, until his retirement in 2006. He has served as an Adjunct Professor at United Theological Seminary, in Dayton, OH, teaching Urban & Community Development, and at Sojourner-Douglass College, in the Political Science Department.

Dr. Abayomi is the founder and CEO of several non-profit, community-based organizations, including UMOJA Housing Corporation, which successfully constructed an $11.2-million dollar, low-income apartment complex; the UMOJA Head Start Academy, which currently is the 3rd largest in Baltimore; and Wholistic Counseling Inc, a state-certified drug and alcohol treatment program. He has also served as President of the Black United Methodist Preachers (BUMP) for all African/American churches from Maryland to Maine, and as Vice-President of the Interdenominational Ministerial Alliance (IMA) of Baltimore.

He has been the recipient of numerous fellowships and awards. He was a Crusade, a Maryland State Senatorial, and a PEW Foundation Scholar while matriculating in undergraduate and graduate school. He was honored locally as "Best of Baltimore";, and as "Maryland's Most Beautiful Person"; and the Baltimore Urban League awarded him the prestigious Whitney Young, Jr. Award for Community Service. In March, 1995 he was appointed to serve on the City Council of Baltimore, representing the former 6th District, and served for 9 years. While a member of the City Council, Dr Abayomi introduced and enacted landmark legislation, including passage of a Voting Rights Bill for Ex-Offenders, which gave ex-offenders in Maryland the right to vote for the 1st time since Reconstruction; and a law to regulate Bounty Hunters, who previously were regulated by the 1850 Fugitive Slave Act. He retired from elected office in 2004.
In December, 2014, he published his first book, A Voice In The Wilderness: Sermons and Homilies for Urban Ministry, Volume 1.
In addition, Dr Abayomi has traveled throughout Africa and the Caribbean. He continues to write and speak on behalf of reparations and justice for people of African descent.